The best mask for immunodeficient kids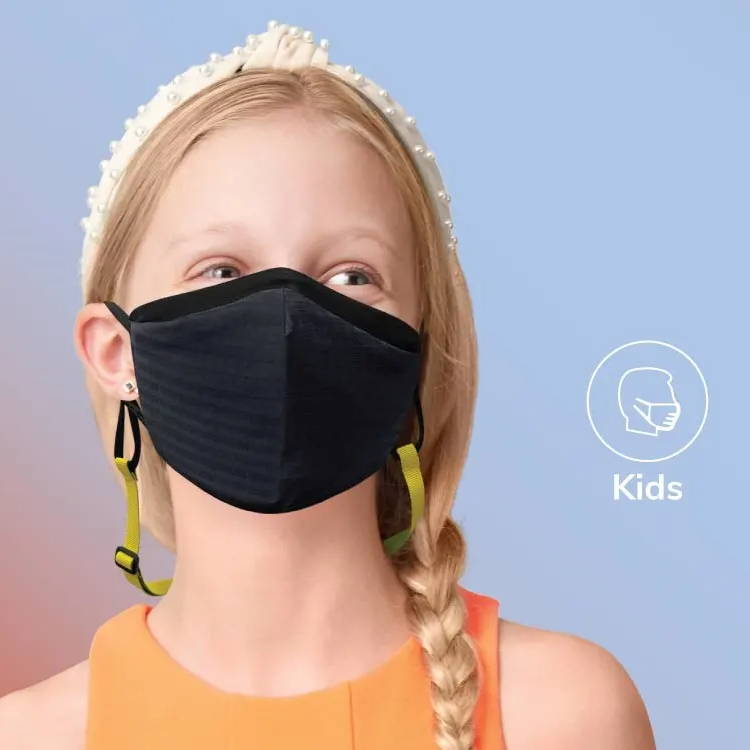 "Everything reopening with reduced restrictions is scary. Less people will be wearing masks. We needed the best mask to keep her safe."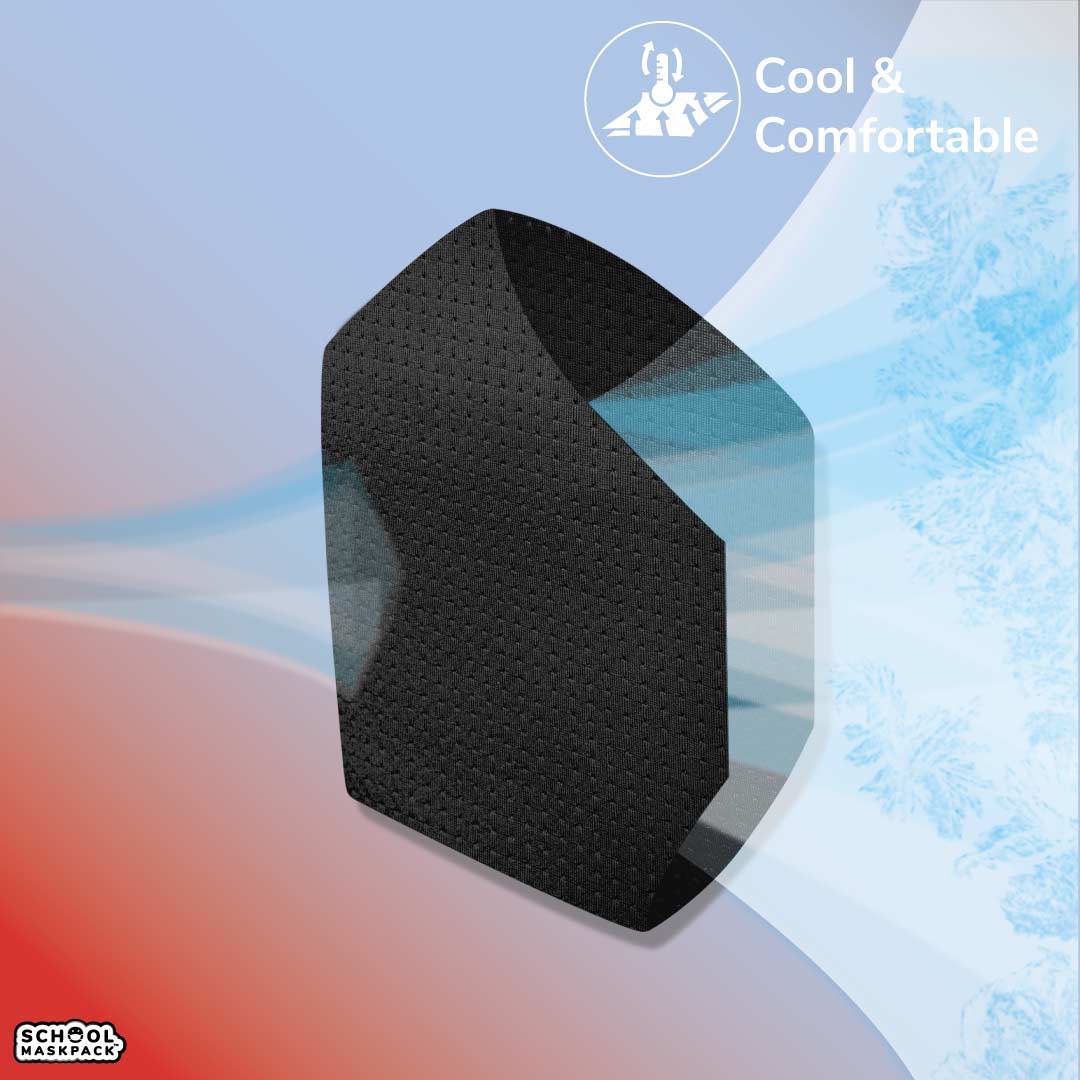 "These are exactly what I needed!"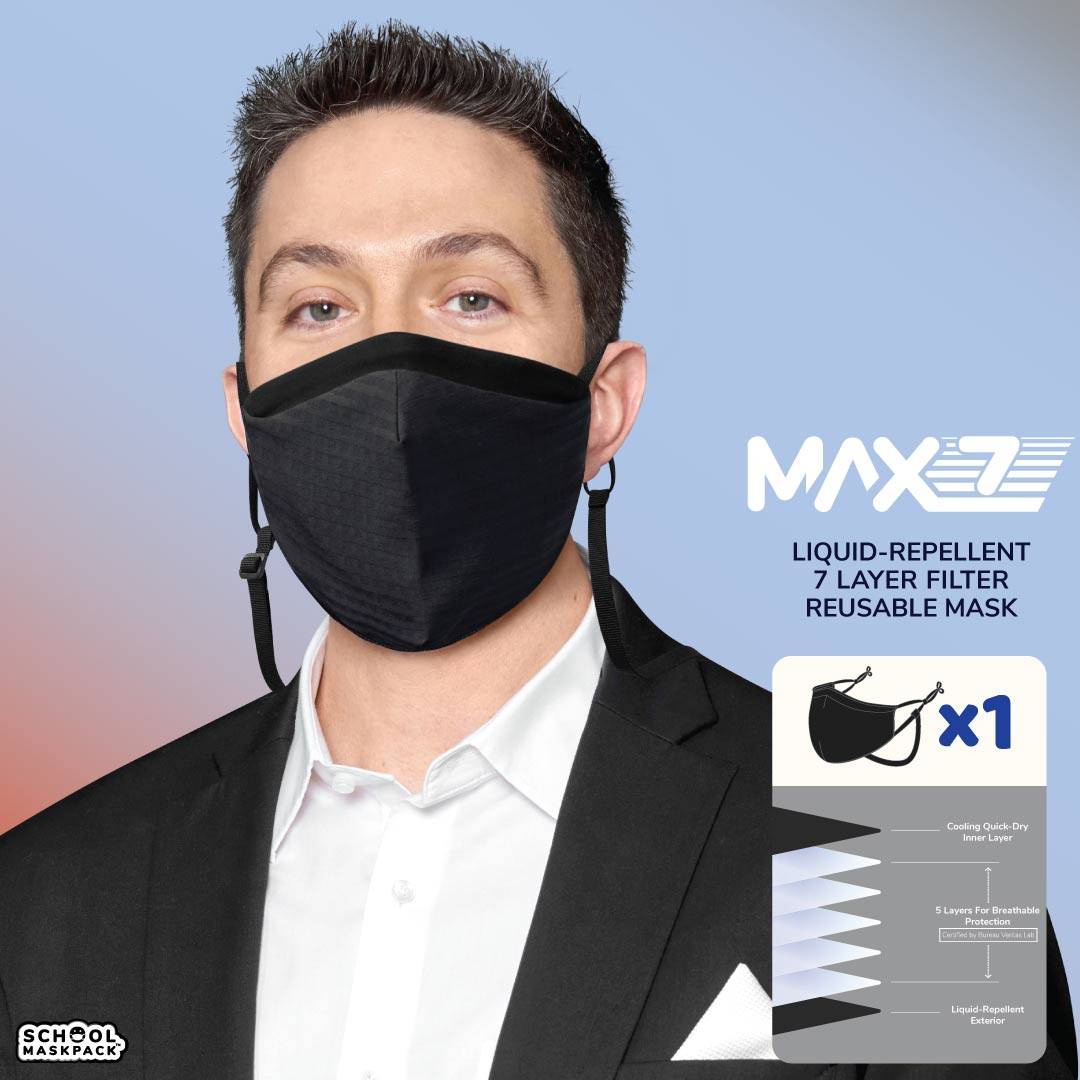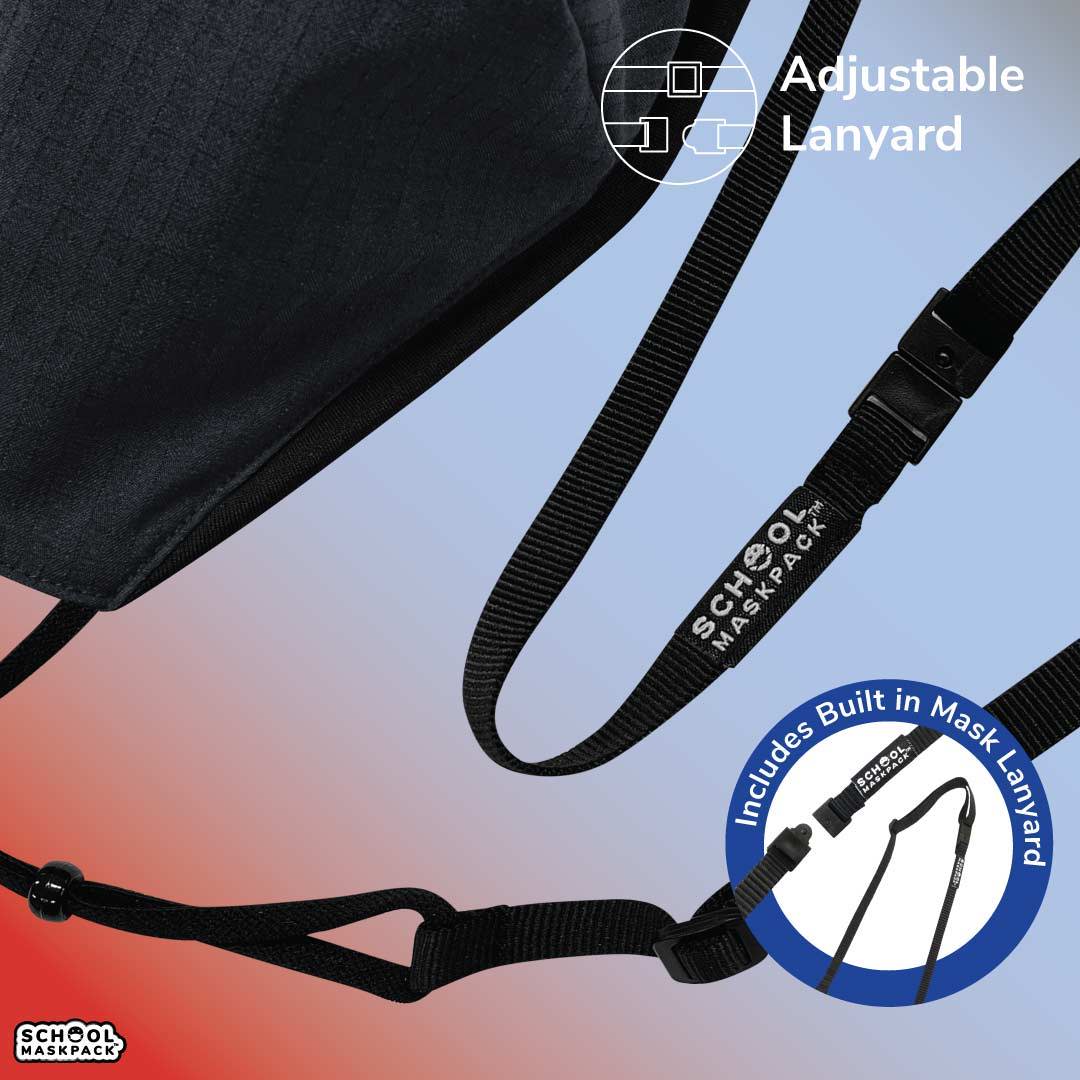 "We feel so much safer with these masks!"

"I can't believe they helped again! First for autism, and now for immunodeficiency, this company is incredible!!"

"It's been a really tough year, but I think things will soon get worse. Less masks means more chance of contamination and a greater possibility of my daughter getting sick. We can't control others, but we can invest in a good mask to try and make the situation as safe as possible for her."

"The restrictions may be easing, but for our son, it means it's about to get worse. Everything is opening again and I see people walking around without a mask, coughing and sneezing, then touching surfaces. For his sake, I hope all this goes away soon."

"I would feel a lot better if everyone would just keep wearing masks until this has all passed. However, since other people are careless, we have to be careful. Investing in a mask like this certainly helps relieve some worry."

"I certainly feel better when Emma is wearing this. With less and less people wearing masks outside now, the risk keeps getting higher. The issue is that even WITH the vaccine, she is still vulnerable. The more protection I can find her, the better."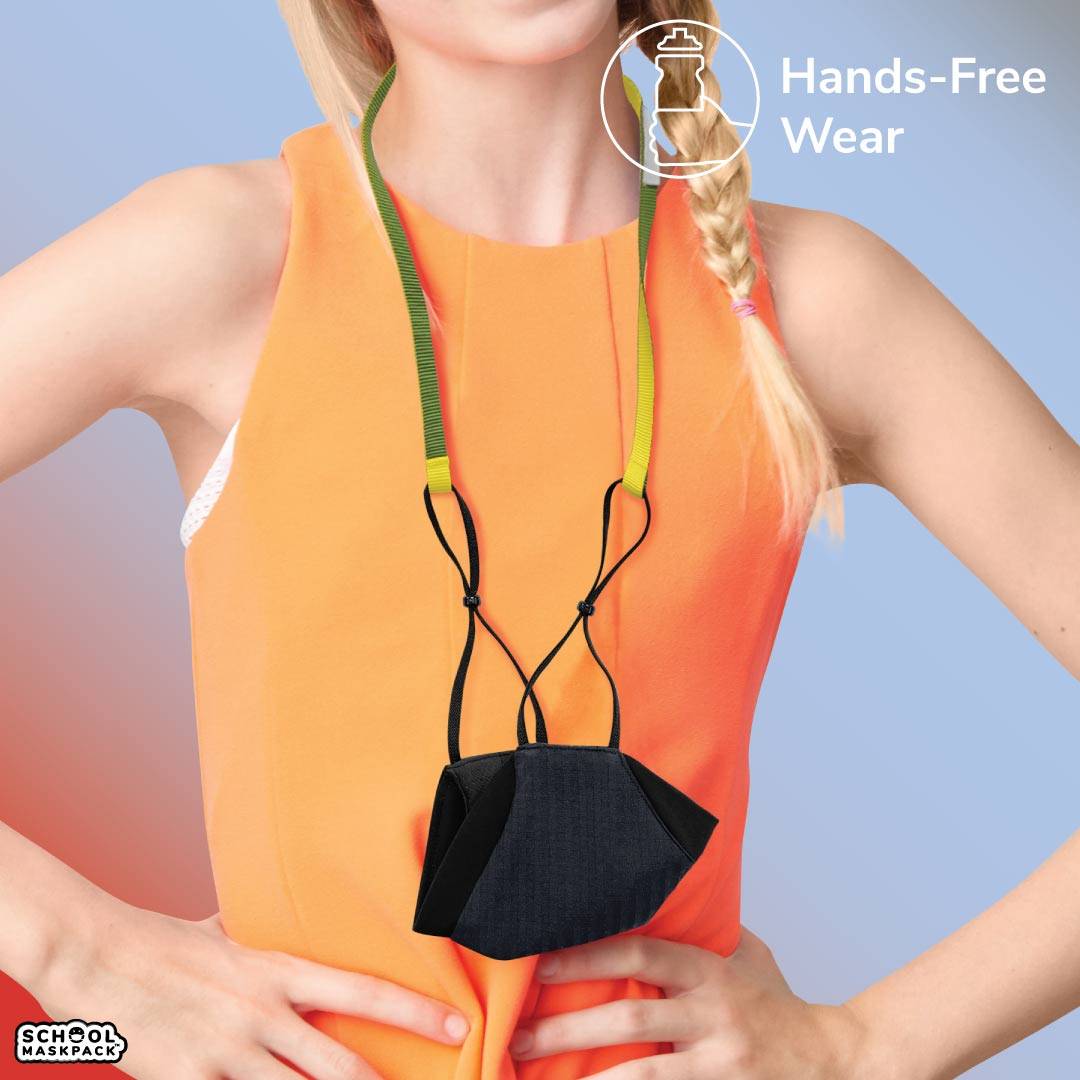 Mom's told us what they NEED and we LISTENED.

We've had so many questions about the high-performance 7-Layer mask and why we made it to such a high-spec. The reason why? The power of Moms!

Here are 5 things on the 7-layer mask, you didn't know were designed to specifically help children with immunodeficiency: "We need 7-Layers and > 96% PFE"

Parents were concerned that people will become increasingly careless with safety and cleanliness now that mask restrictions are being loosened.

They needed a high-performance, multi-layer, high PFE rated, mask to ensure their children are best protected when they are in high-density, unchecked places.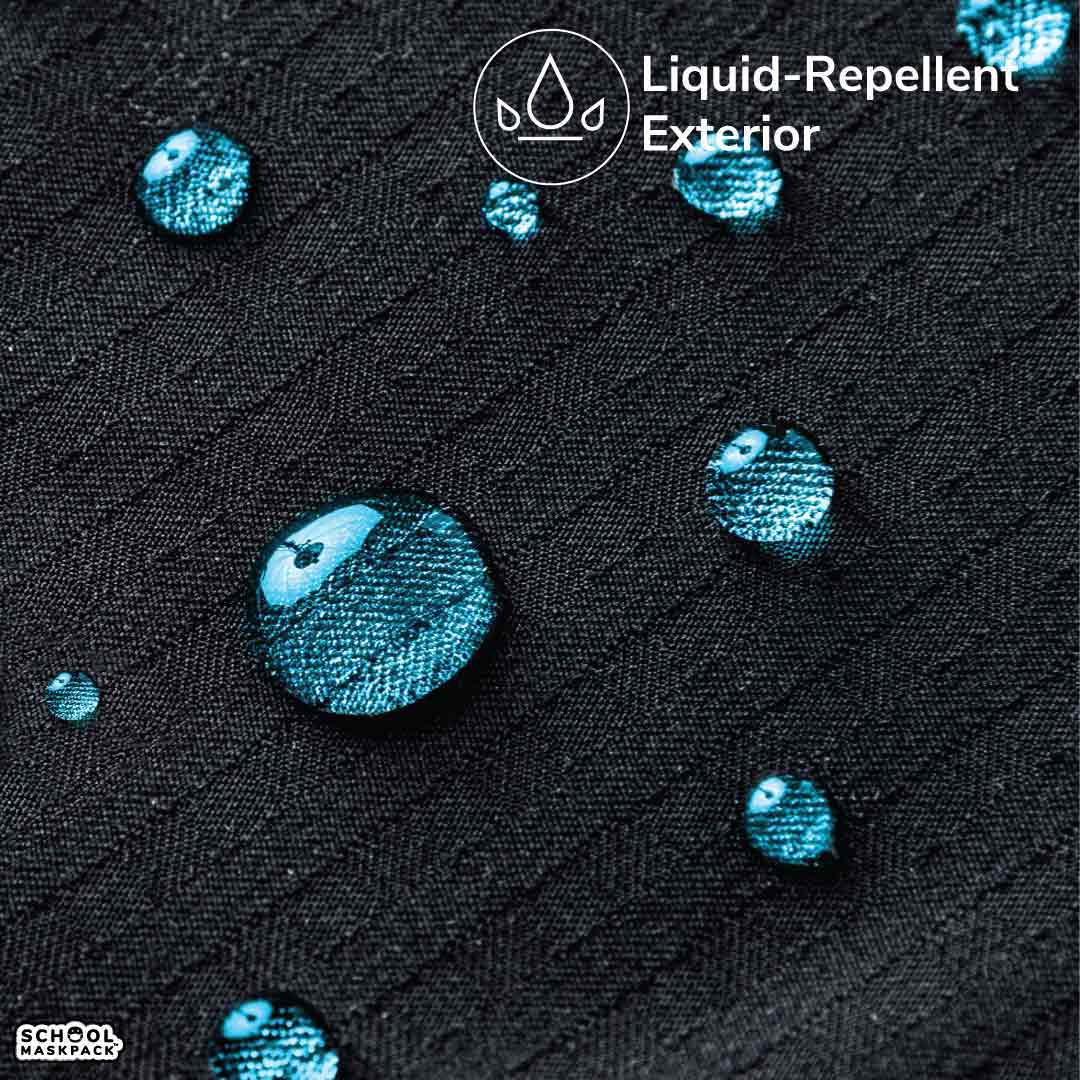 "We need a liquid repel barrier"

One of the most frequent requests was a barrier of some kind to ensure the germs bounce off.

The moms wanted a way of stopping germs all-together. We made a specialized liquid-repellent layer that creates a hydrophobic barrier on fabric. This would turn the outer layer into a protective barrier, which would stop any liquid droplets that contain harmful germs. "We need an adjustable lanyard"

"Our kids are most vulnerable when they are eating or when they need to remove the mask."

Being in close quarters in restaurants, public transport, or a school cafeteria creates huge problems; others will become more negligent toward safety. So, we created a built-in lanyard to keep the mask safe when the kids are eating.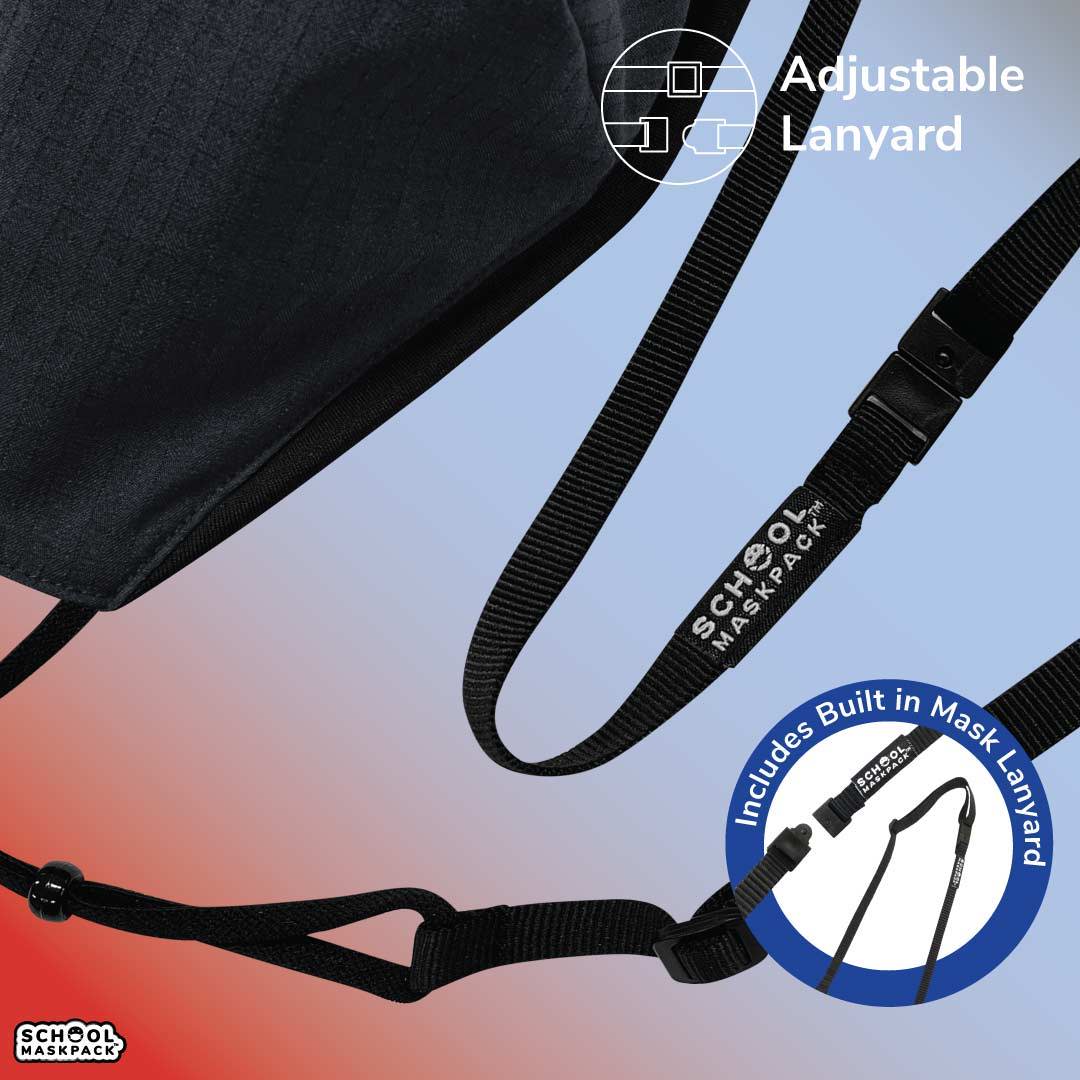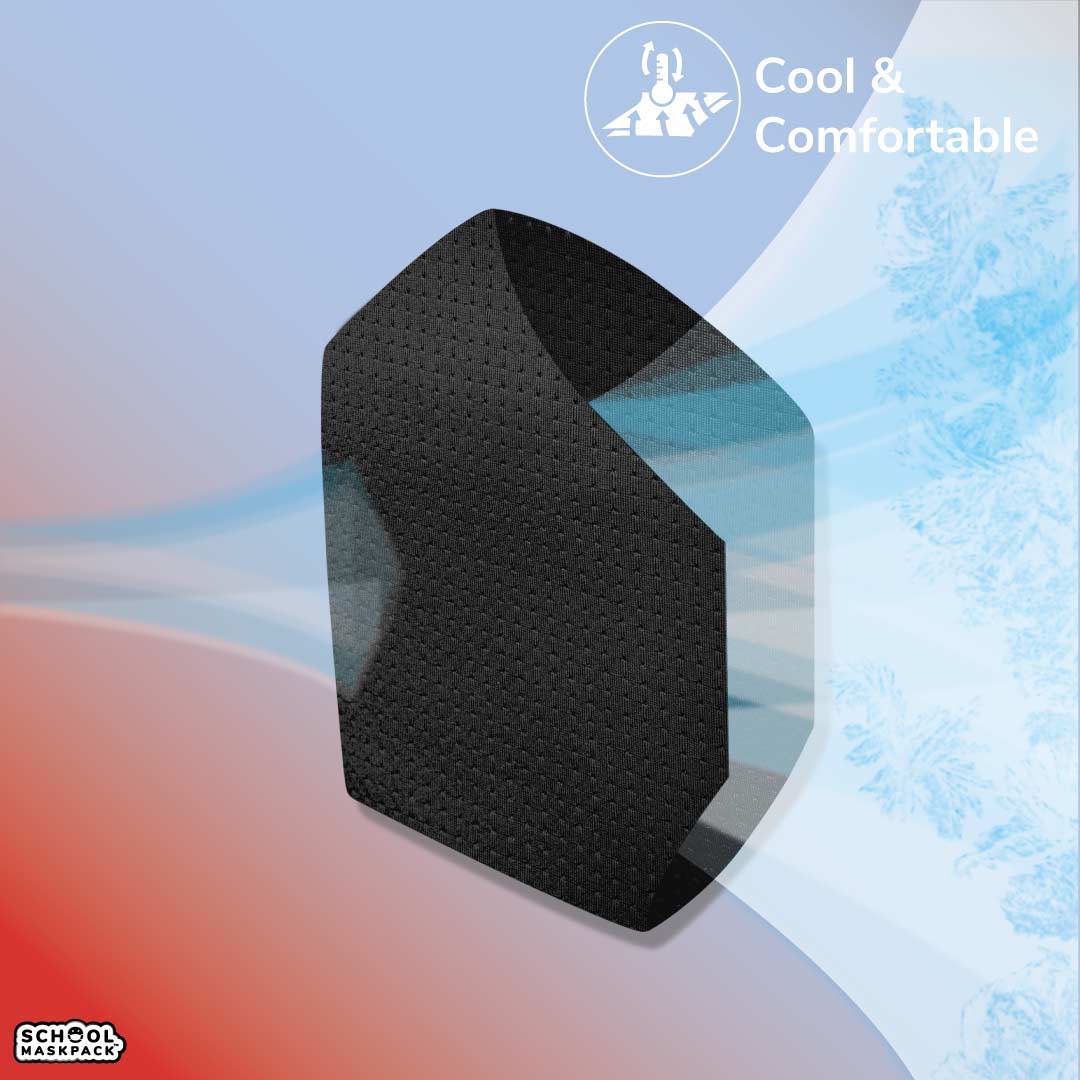 "We need a cooling layer"

Since the mask will have many layers, the parents said we needed to find a way to make it comfortable.

We built technical moisture-wicking fabric on the inner layer of the mask, making it soft to the touch, cool, and dry for all-day comfort. The moisture-wicking helps to draw moisture away from the body keep cooling air closer to the skin.


"We need proof it works"

The parents need evidence it works and that they can trust it. We certified the mask with the leading testing, inspection and certification company, Bureau Veritas.

The mask filters small particles (0.1 micron) including bacteria, cigarette smoke, smog and dust to a rating of 96% PFE. Ensuring maximum efficiency, cooling, and deflection, all while maintaining breathability and comfort.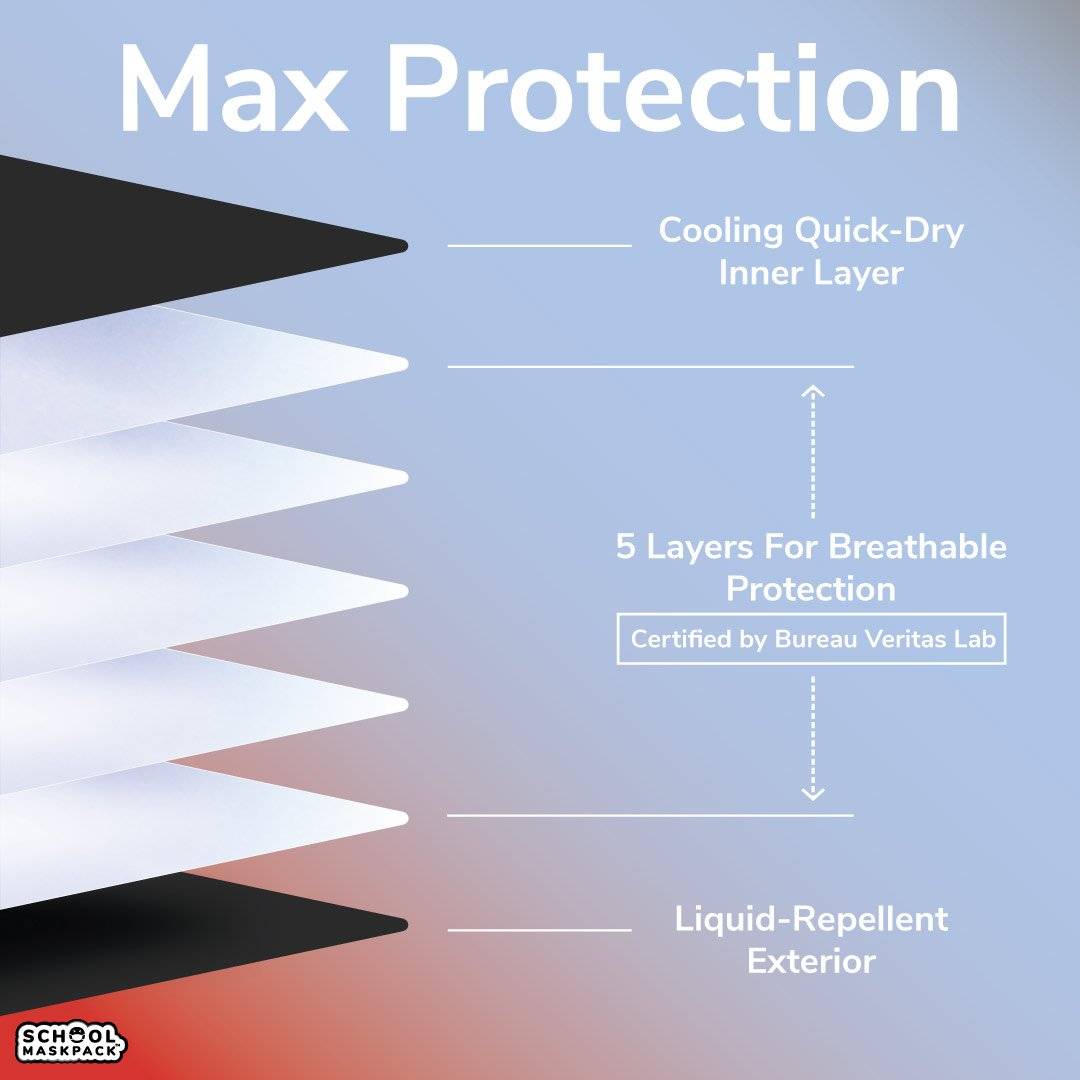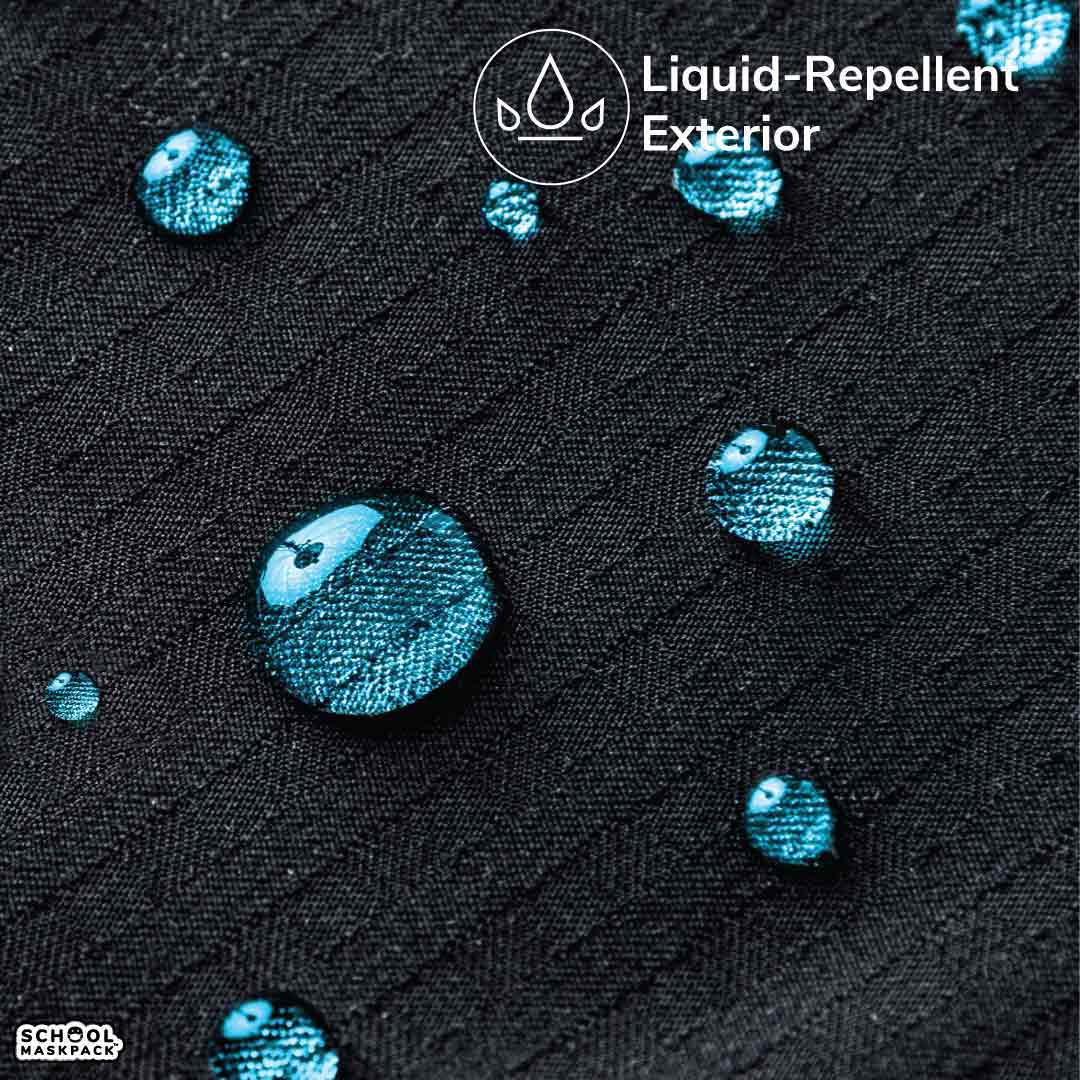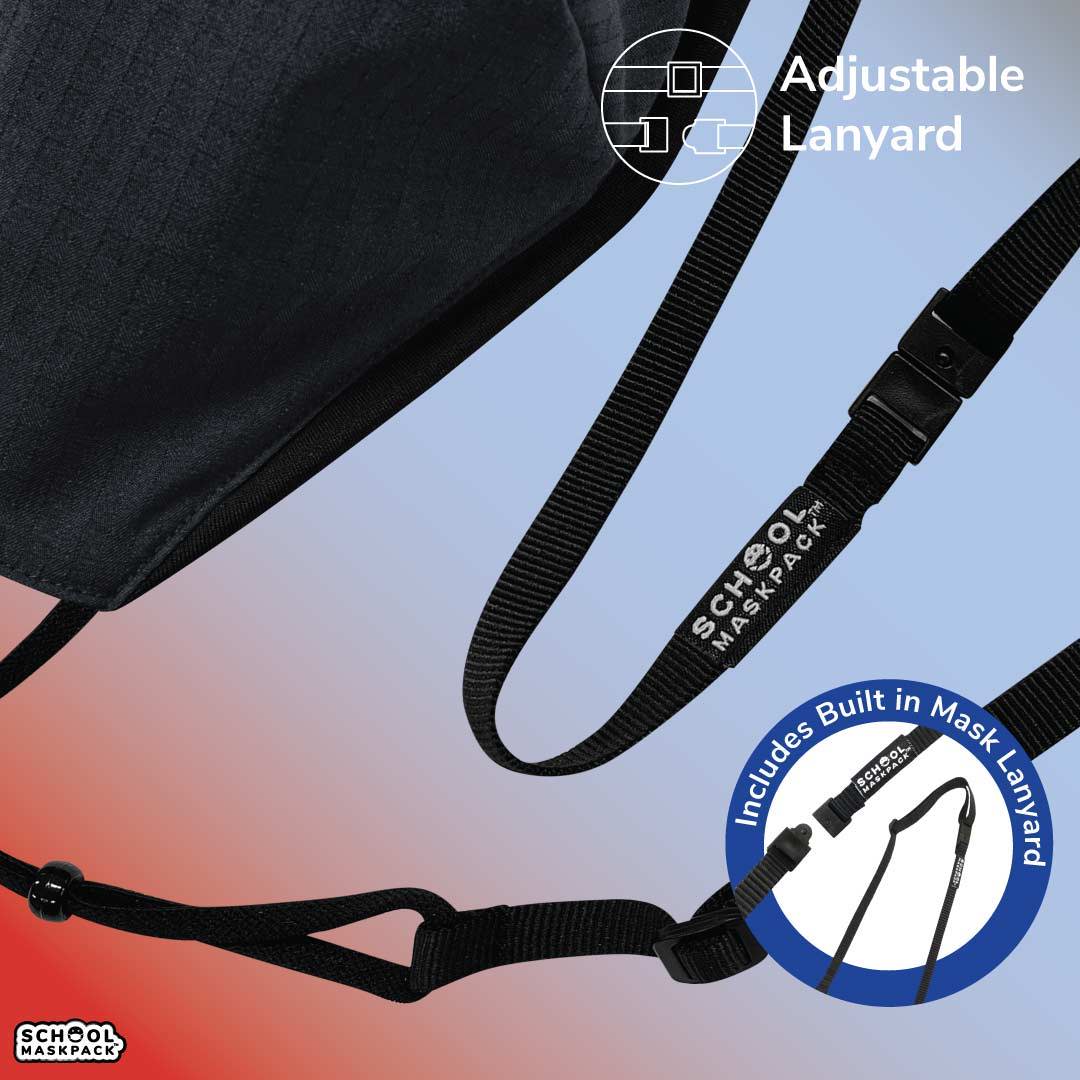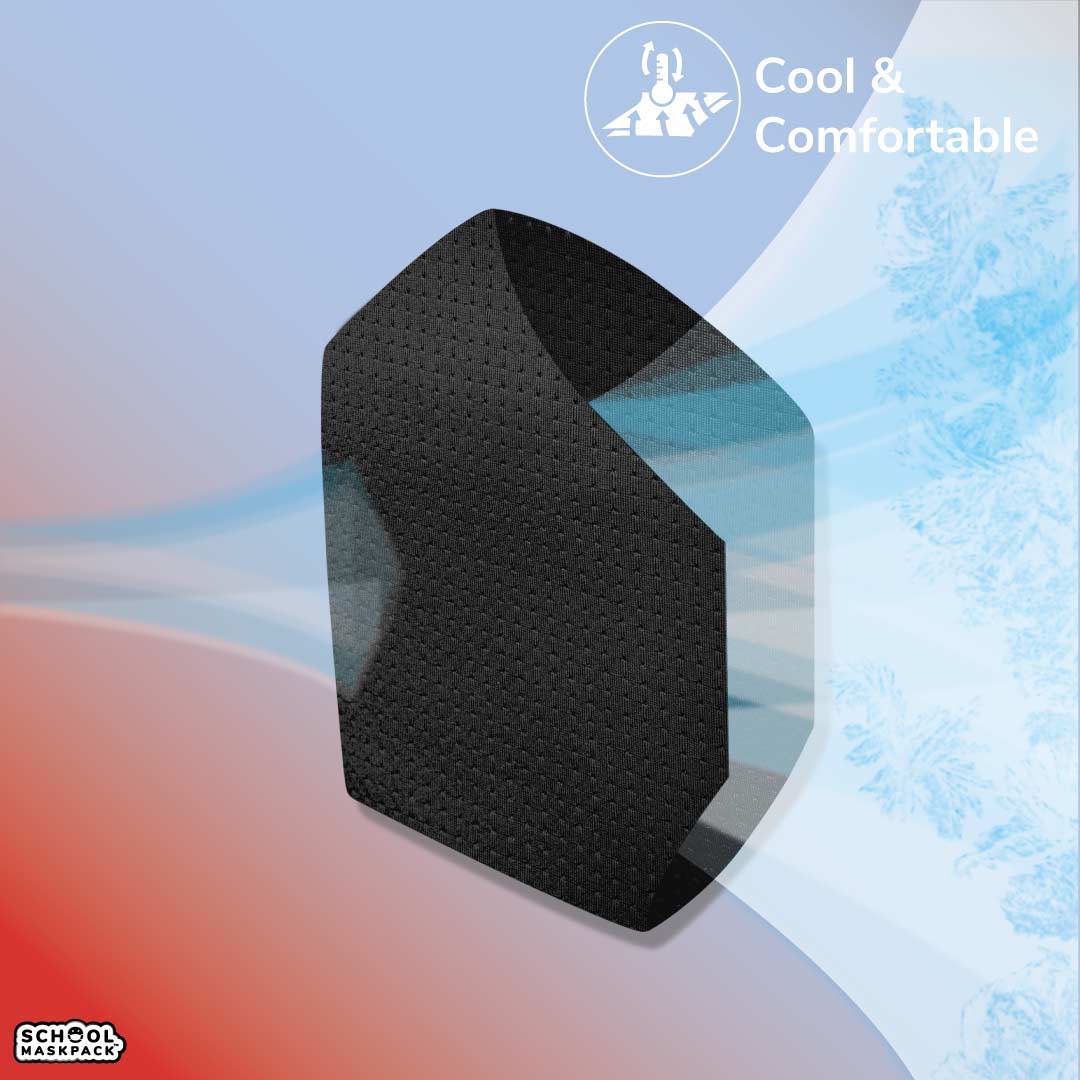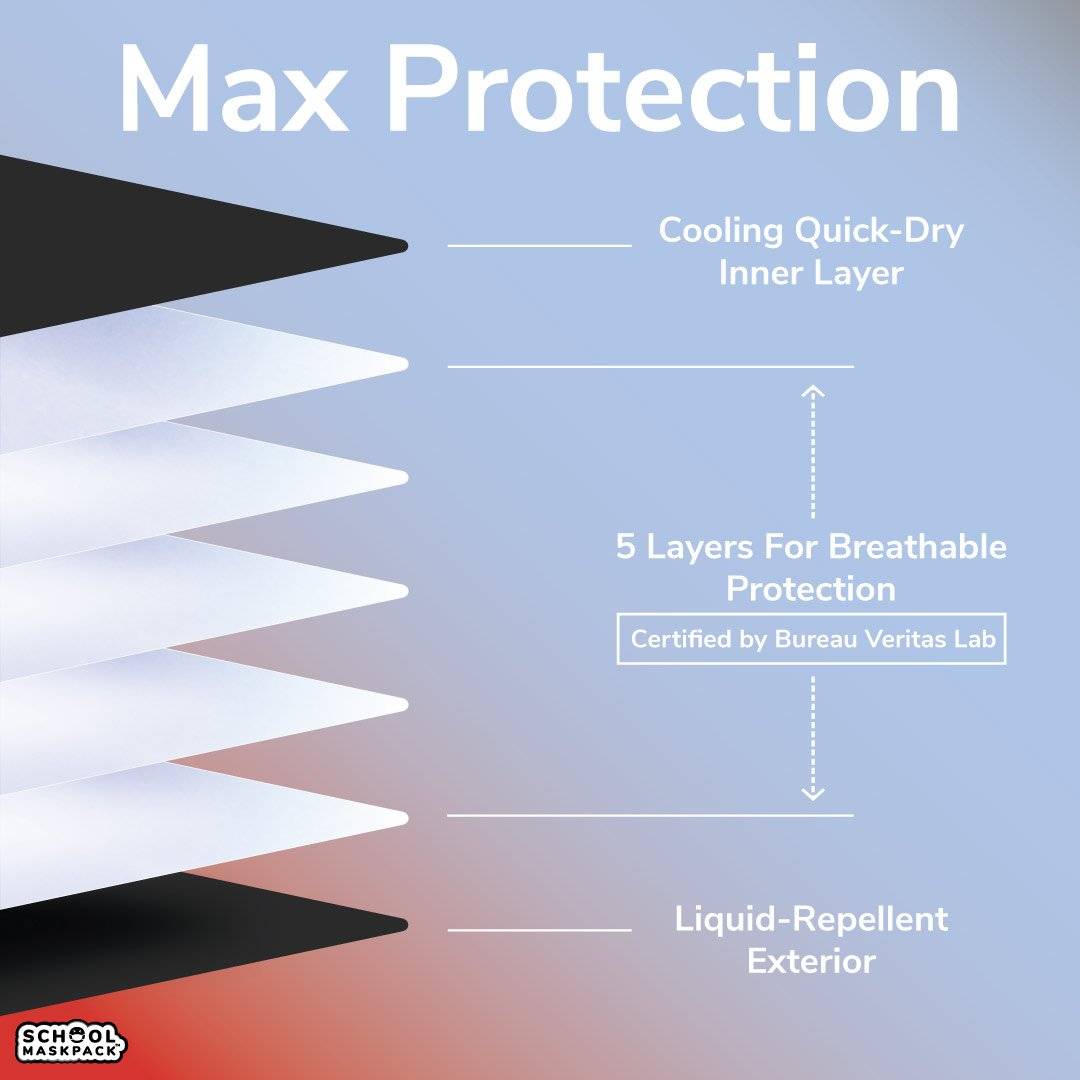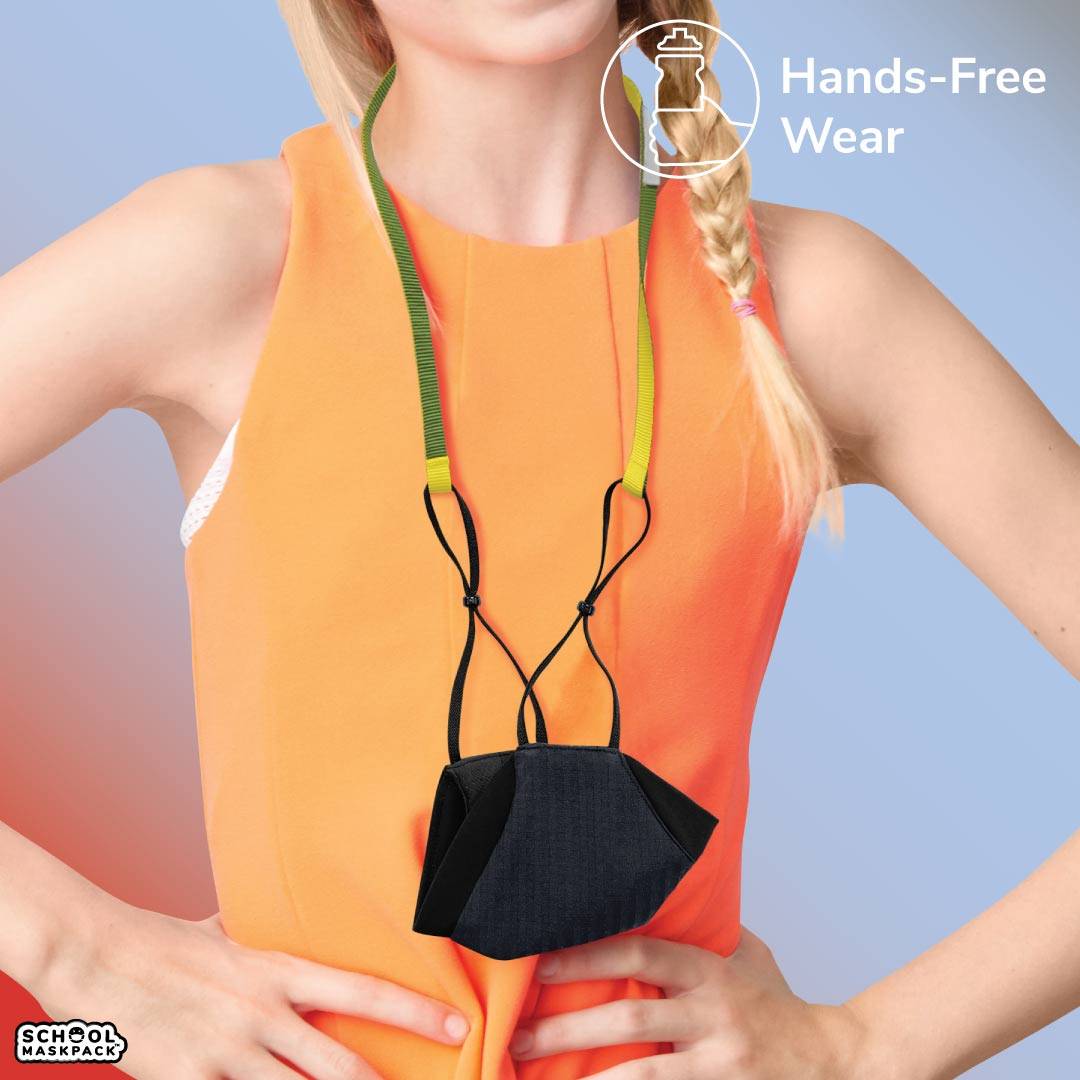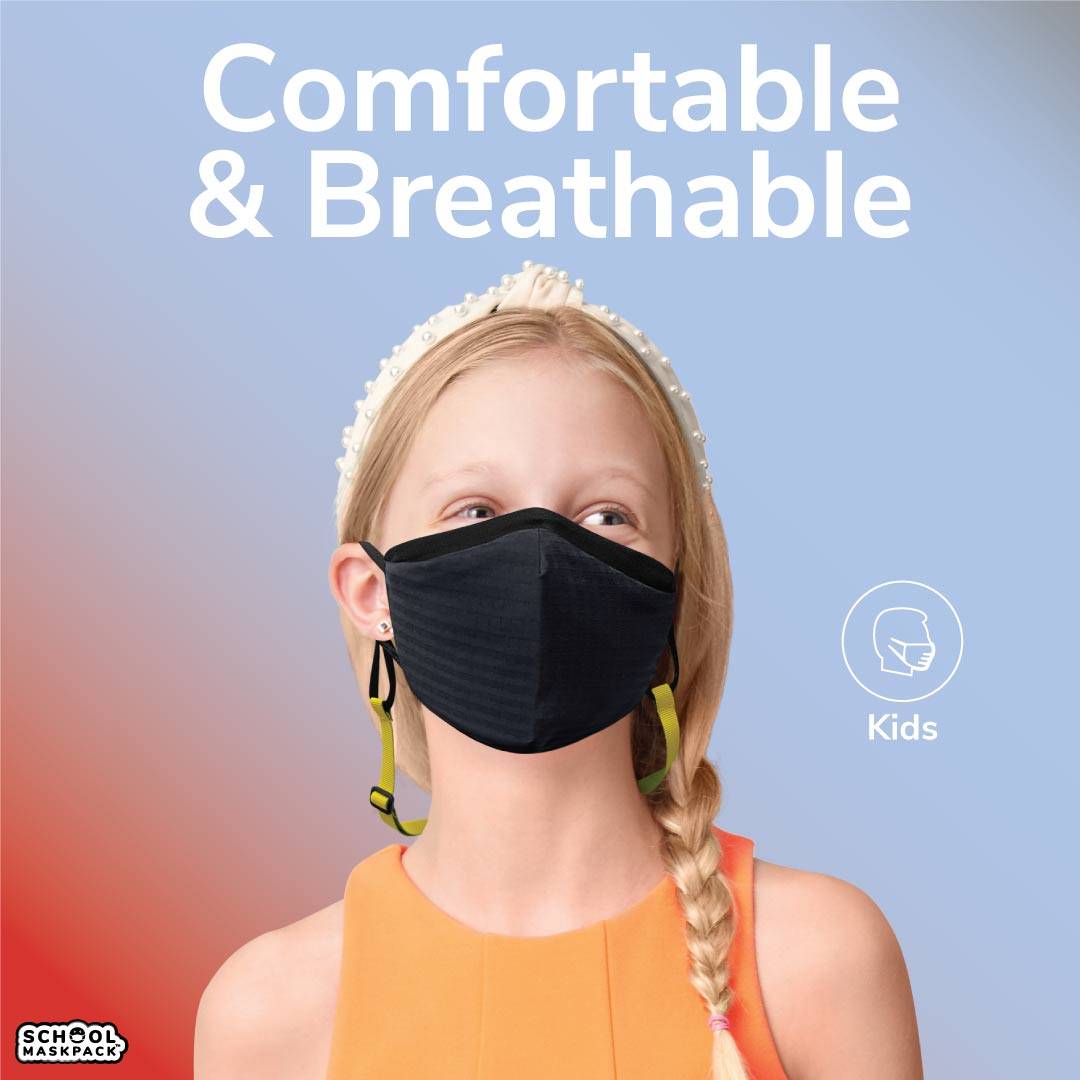 Stay Safer with Advanced Filtration up to 96%PFE* Perfect for immunodeficient Children.


""My daughter needs these. If I can't trust others to be responsible, we need to give her the best.""


Each MAX7 mask has a liquid-repellent outer layer, a 5-layer inner filter, and an inner layer made with a soft, moisture-wicking fabric to keep your face cool and dry for ultimate comfort. Middle layer filters small particles (0.1 micron) including smog, cigarette smoke, bacteria and dust for cleaner air. Designed to be breathable and comfortable, and includes built-in lanyard for hands-free wear. Certified by the Bureau Veritas.


Frequently Asked Questions.

How have they helped other moms?
We've had lots of feedback!

Moms across America have said that the masks have helped greatly toward helping their kids return to normal and also feel safer in environments among people not wearing masks.

You can view the full blog on their feedback here!
The mask filters small particles (0.1 micron) including bacteria, cigarette smoke, smog and dust while maintaining breathability and comfort. The mask has been certified by Bureau Veritas.
How does the handsfree strap work?
There is an attached lanyard to the ear loops which makes it convenient for water breaks and hands-free wear. Includes a breakaway clasp.
How does the cooling fabric work?
We have built moisture-wicking fabric on the inner layer which is soft to the touch and helps keep your face cool and dry for all-day comfort.
The mask is reusable and environmentally friendly. Follow our care instructions the packaging.

Our masks are machine washable. Our masks can be machine washed at least 30 times. We encourage and recommend you wash the mask between each use for hygienic purposes.
What is the liquid-repellent layer?
Specialized liquid-repellent treatment helps create a hydrophobic barrier on the outer layer of the mask which repels water droplets containing harmful bacteria.
Adjustable ear straps and moldable nose clip help create a secure-fit around the face. The flexible wire in the nose bridge of the mask shapes the mask and customizes it to your face.
When fitted securely around the face, our 3-D face design, nose wire clip, and adjustable fit ear straps will help reduce fogging that glasses wearers experience while wearing a mask. If you experience any fogging, try adjusting the mask to fit closer around the bridge of your nose.
What are other Mom's saying?



"A sense of relief"

This is what we've been needing! Normal masks just don't offer enough protection, my son NEEDS high-performance, because he's immunodeficient.

Emma




"Others can't be trusted"

Mask restriction are being lifted and I just can't trust others to be responsible around my daughter. Her deficiency makes her vulnerable, these make the difference.

Sandra




"The best for her"

I hate that my son has to wear masks, but I know it will something that is going to be part of his life for a long time now. If he has to wear them, he has to have the best.

Todd