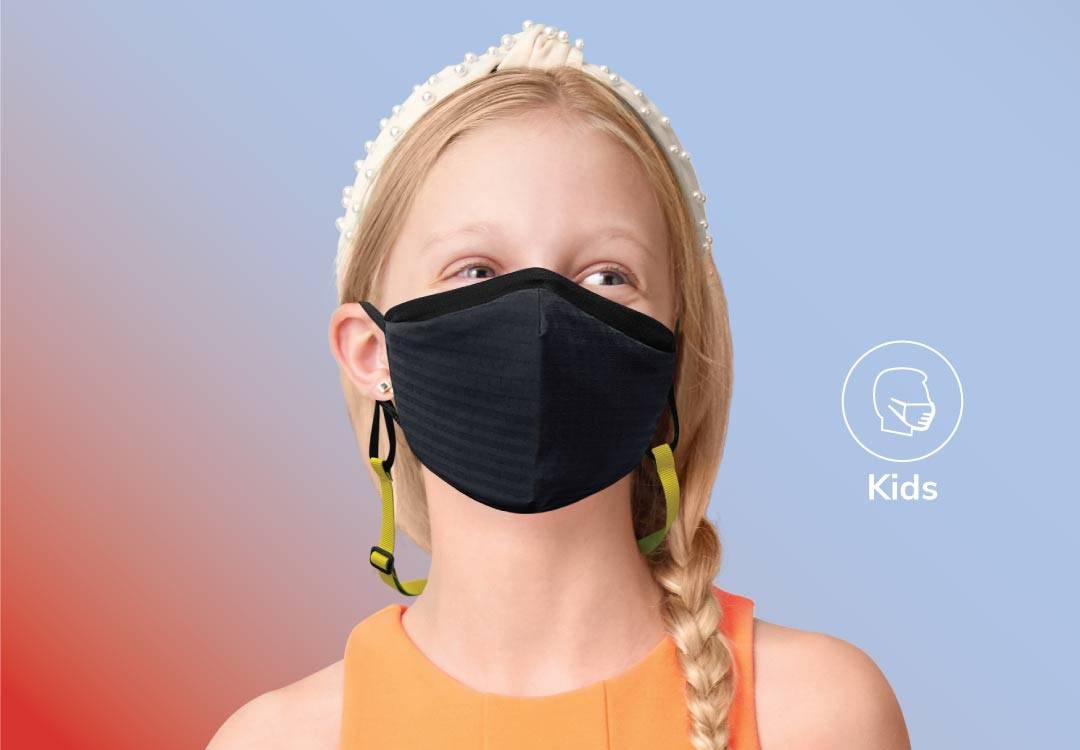 Photo Credit: Schoolmaskpack
Masks are a hot-topic in all circles. Opinions differ; some are in denial of their effectiveness, others think it's a government conspiracy, while most [thankfully] are absolute advocates of their necessity. Freedom of opinion is what makes living today the best its ever been, but not for everyone.

There is one group who quite simply don't have the option of opinion; those who are immunocompromised or living with immunodeficiency. The events of the past few years have certainly been testing, but with restrictions lifting and only partial vaccinations in place, a whole new nightmare is about to begin...

This is where the story slightly segues into another, we also created the Crayola mask. The Crayola concept came from a group of moms who approached us for support. They needed a mask that would help their children with sensory issues adapt to the new normal.

After months of working closely on the design with the Crayola moms, the pain-points were solved and this solution became the Crayola mask you know and love today! It was certainly an amazing journey, however, this also attracted the attention of another group of moms hoping we could help them too.

The new group of moms loved the Crayola line, but said it just wasn't enough to protect their kids living with immunodeficiency. They needed a high-performance, multi-layer, high PFE rated, mask. They all had a growing concern that the public would continue to grow less cautious and would start to pose a greater risk to their children.

Never to shy away from a challenge, we rolled up our sleeves! Here are 5 things on the 7-layer mask, you didn't know were designed to specifically help children with immunodeficiency:


The 7-Layer 96% PFE rating

The Liquid Repellent Layer

The Adjustable Lanyard

The Cool Max Layer

The Certification Proof
Have a read through and let me know in the comments which feature you LOVE the most for your kids! OR, if you have any new ideas you'd like to see included in future developments, we'd love to hear about them!
Photo Credit: Schoolmaskpack
Naturally, when our mommy group was tasked with making a list of major pain-points, blocking germs was right at the top of the list! With vaccination rates rising and restrictions to be relaxed, they expect germs from increased carelessness to become a much larger risk factor in the coming year.

They still needed for the mask to be reusable, but they also needed to be sure the filtration was sufficient. A sandwich-layer approach was adopted with a robust liquid repellent outer layer, a 5-layer filter at the center, and a cooling moisture wicking fabric on the inside. Droplet protective, filter functional, AND cooling; excellent!

The 7 layer design gave their kids a HUGE 96% Particle Filtration Efficiency rating. That's MORE than the filtration power of medical N95! All contained in a reusable fabric mask, amazing!

The mommy group was motivated and they had just ticked off their first 'perfect mask' box... Lets see what else they came up with!

"It's been a really tough year, but I think things will soon get worse [for my daughter]. Less masks means more chance of contamination and a greater possibility of my daughter getting sick. We bought this mask to try and help her get back to normal. We can't control others, but we can invest in a good mask to try and make the situation as safe as possible for her."

Emma Miller, New York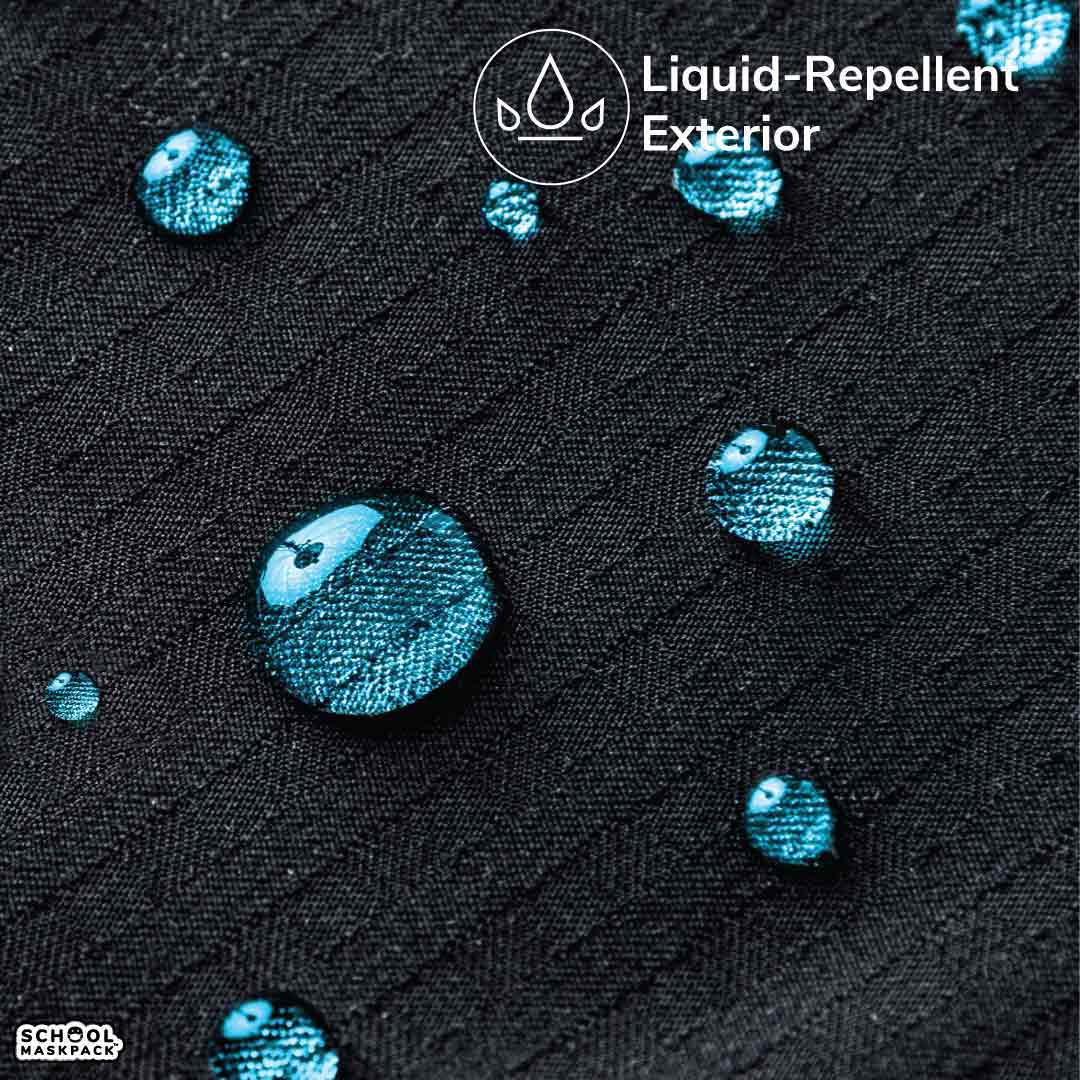 Photo Credit: Schoolmaskpack
The mom's second on-the-list was a little tougher to check off. They wanted to stop the germs all-together. Now, we couldn't create a bubble around their head (well, we could, but that would look silly) but, we knew we would need a barrier of some kind to ensure the germs bounce off. Luckily, we had a trick up our sleeve...

We had been working on a specialized liquid-repellent treatment that creates a hydrophobic barrier on fabric. This would turn the outer layer into a protective barrier, which would stop any liquid droplets that may contain harmful germs from soaking into the mask. A barrier, without the bubble!

The mom's were happy! We had given them the filtration and a barrier. So far, so good! That's the face checked off... but what would happen if they dropped it?

"The restrictions may be easing, but for our son, it means it's about to get worse. Everything is opening again and I see people walking around without a mask, coughing and sneezing, then touching surfaces. For his sake, I hope all this goes away soon so he can have some semblance of normality back in his life."

Janice Davis, New York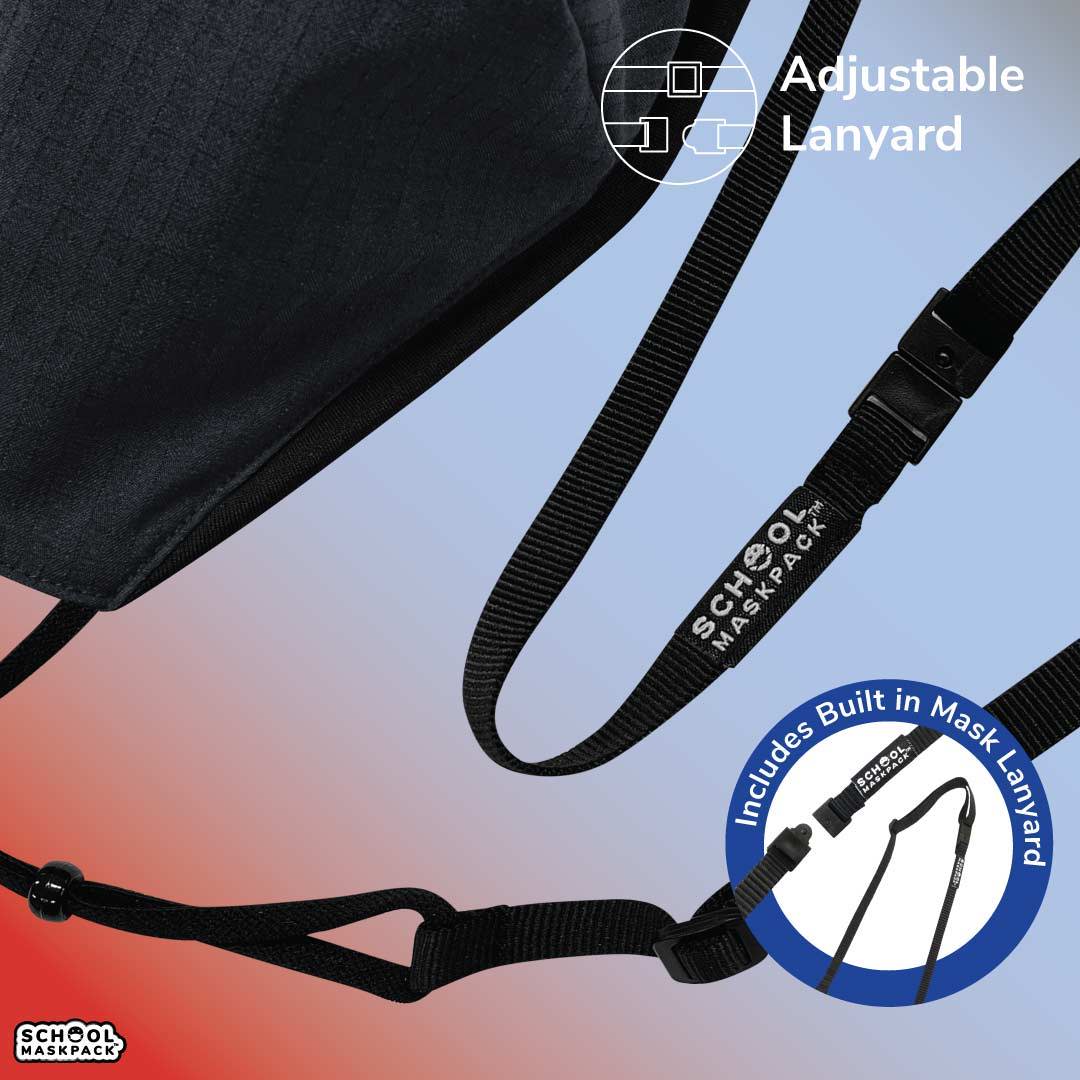 Photo Credit: Schoolmaskpack
So, having a mask is great until you drop it or have to take it off to eat. This was a huge issue for the mom's as this is when their kids are most vulnerable.

They were very concerned that since others won't be wearing masks, being in close quarters in restaurants, public transport, or a school cafeteria will create huge problems; other people will become more negligent toward safety. Their kids have to be able to remove their mask to eat, but need a solution to keep it (and them) safe.

The solution was fairly simple. Firstly, a built-in lanyard so they couldn't drop it, and secondly, name tags (so if they did) it wouldn't get swapped by accident! This great lanyard-mask combination has now benefited MILLIONS of children (and parents) across America.

"I would feel a lot better if everyone would just keep wearing masks until this has all passed. However, since other people are careless, we have to be careful. Investing in a mask like this certainly helps relieve some worry."

John Brown, Washington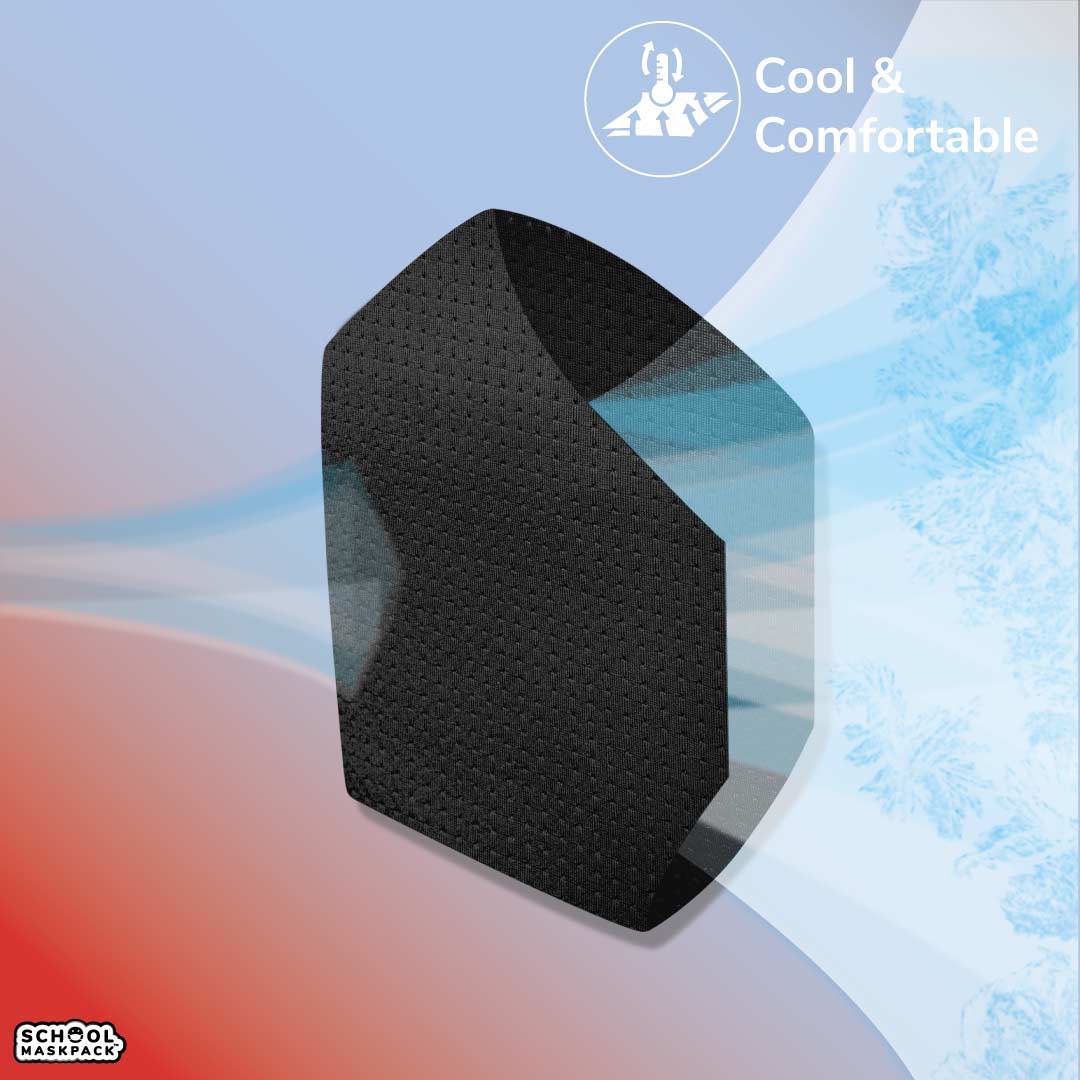 Photo Credit: Schoolmaskpack
This request was added by the moms as the list grew. Can we make it breathable? This then created a sub-question, can it be done without affecting the performance? Both were tricky questions, but ultimately it boiled down to, how do you make a 7 Layer mask breathable and cool? Challenge accepted!

Was there a solution? Of course! We built technical moisture-wicking fabric on the inner layer of the mask, making it soft to the touch and able to keep your face cool and dry for all-day comfort. The moisture-wicking helps to draw moisture away from the body keep cooling air closer to the skin.

Problems solved! Right? Not entirely, we can build a mask, but we've got to prove that it works...

"I certainly feel better when Emma is wearing this. With less and less people wearing masks outside now, the risk keeps getting higher. The issue is that even WITH the vaccine, she is still vulnerable. The more protection I can find her, the better."

Katherine Jones, Montana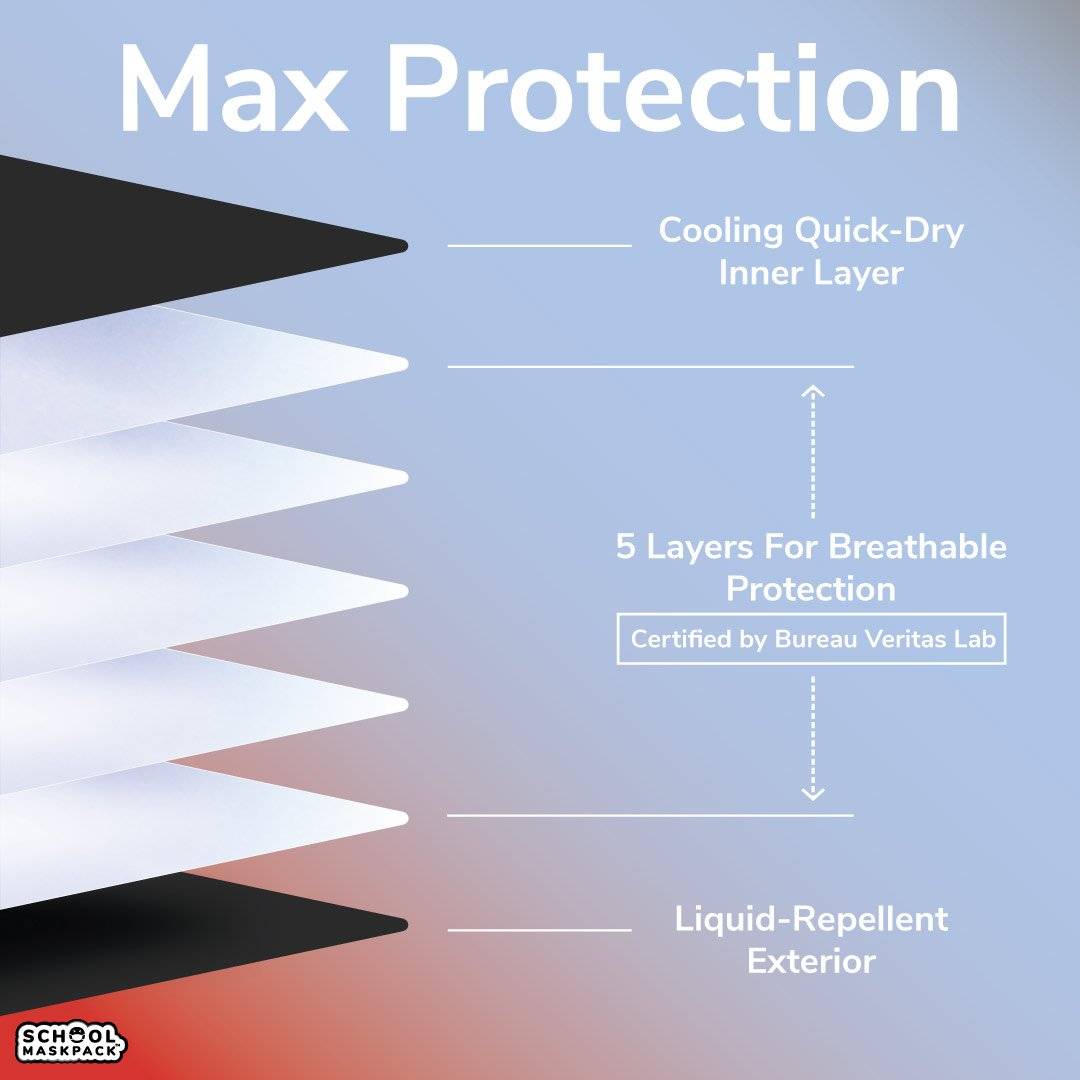 Photo Credit: Schoolmaskpack
That's right, we couldn't make a mask without proving it works! The mom's contacted us for a reason, let see if we delivered...

We got the results... and... we nailed it! The mask filters small particles (0.1 micron) including bacteria, cigarette smoke, smog and dust to a rating of 96% PFE. Ensuring maximum efficiency, cooling, and deflection, all while maintaining breathability and comfort.

But, who tested it?? Only one of the best, global leading testing, inspection and certification companies, Bureau Veritas (box definitely checked)! If we are going to do something, we'll definitely be doing it right....

"My husband and I have been looking for a mask like this for our son... and we've looked everywhere! A friend saw this advertised and send me the link. It works really well, this is the first reusable, 7-layer mask I've seen that has a high PFE rating. Fantastic!"
Heather Anderson, New Jersey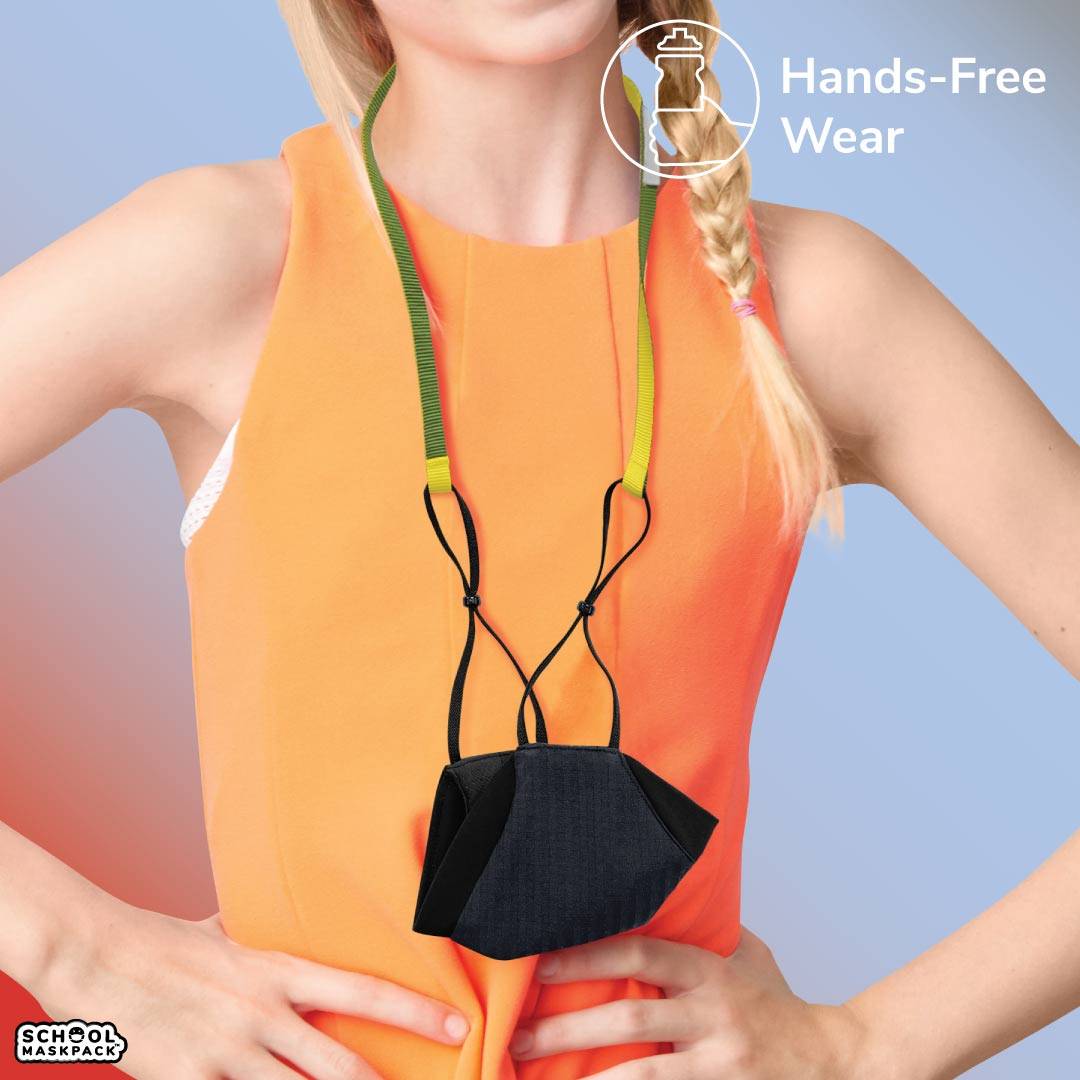 Photo Credit: Schoolmaskpack
So, what did we learn? Well, as this was our second creation designed solely because people needed it, we learned a lot!

We found that best ideas certainly come from necessity, and ultimately, you! Since launching we've sold over 8 MILLION masks in America. This is such an incredible testament to the dedication of moms!

Our most positive reviews and compliments have also come directly from the ideas our mommy-groups. Their efforts to create a mask perfect for their babies, has in-turn helped millions of others.

Do you have anything you know needs fixing? Feel free to Contact Us, we'd love to hear from you! Who knows, maybe you'll inspire the next, Super Mask!
Immunodeficient Inspired Reusable Mask
"These masks are perfect for what need."


"We searched for such a long time for masks that are reusable and that will also ensure my daughter would be properly protected. As soon as we saw these, we just knew we hit the jackpot! We've never used anything else since."


Roy Johnson, California