The best mask for sensory-sensitive kids


"I was so worried about him not wanting to wear the masks. Crayola REALLY listened; he loves them! I'm so proud of him!"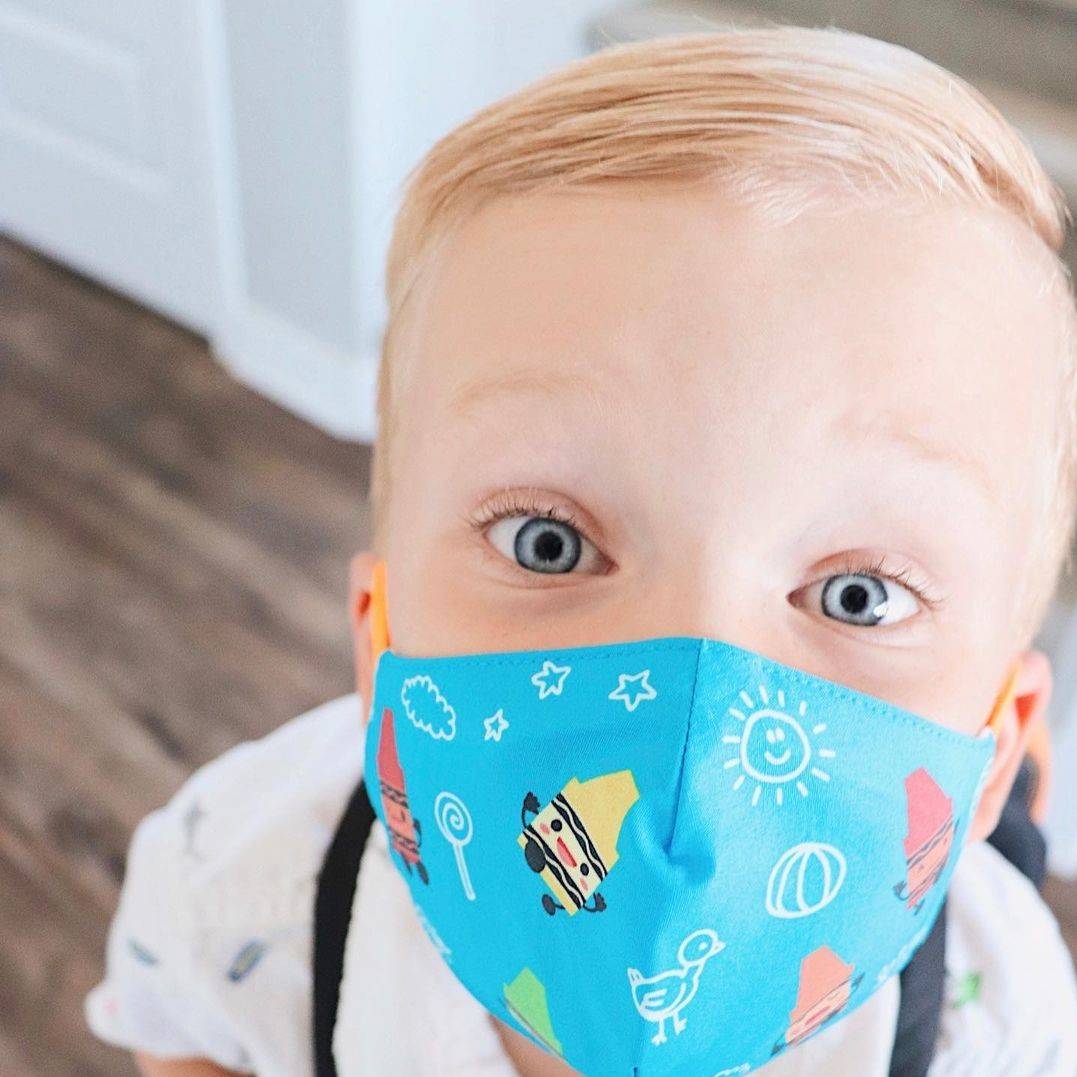 "My little sensory seeker loves them!"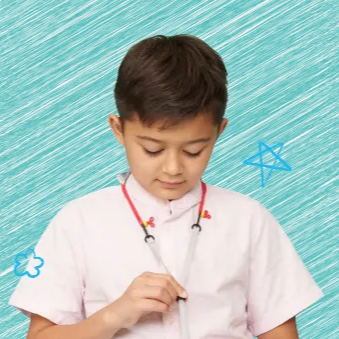 "They are perfect for sensitive ears."

"We asked for help and they have done so much more than I ever thought possible. Thank you!!!"

"My favorite feature is the adjustable ear straps. That's been our biggest struggle when Ryder needs to wear a mask and these fit AMAZING! My little sensory seeker actually is completely comfortable in these, so I feel safer now when I need to take him to a public place."

"The masks are super cute and come in fun designs and colors. They are comfortable and each pack comes with a washable laundry bag, masks for each day, and a calendar. One of my favorite things about the masks is that they are adjustable to fit your and your little ones needs"

"I bought these masks for my son after our homemade ones broke. He is 6 and has a small face and these fit very well and were easy to adjust. They are comfortable for him which is very important because he has sensory concerns due to Autism. Now I hope they make more designs!"

"They make masks less intimidating for daily use especially for our little ones. They are comfortable to wear and they have adjustable ear straps for children with sensory issues. They include a name tags to track your little ones masks and a tracker to keep track their wash cycles!"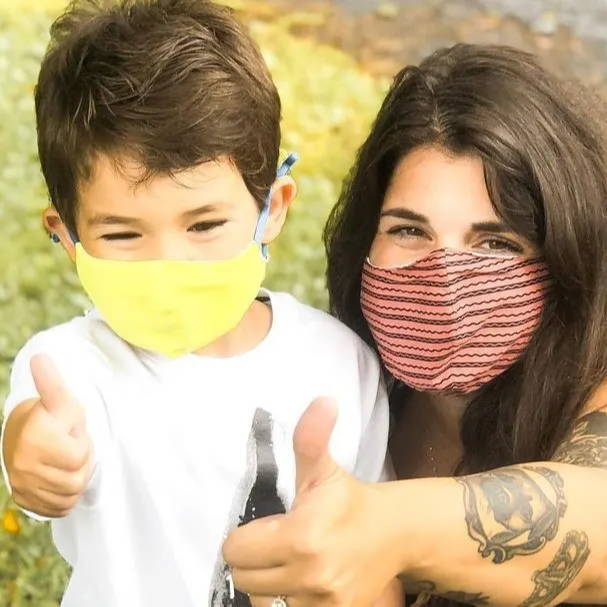 Mom's told us what they NEED and we LISTENED.

We've had so many questions about the Crayola mask design and why it looks like it does. The reason why? The power of Moms!

Here are 5 things on the Crayola Mask, you didn't know were designed to specifically help children with sensory difficulties: "We need a 5-Pack Color Choice"

Parents were concerned that if they introduced their child to something out of routine, the request could become very distressing.

Giving their child control of choice could give them the opportunity to positively reinforce their decision and make wearing a mask less stressful.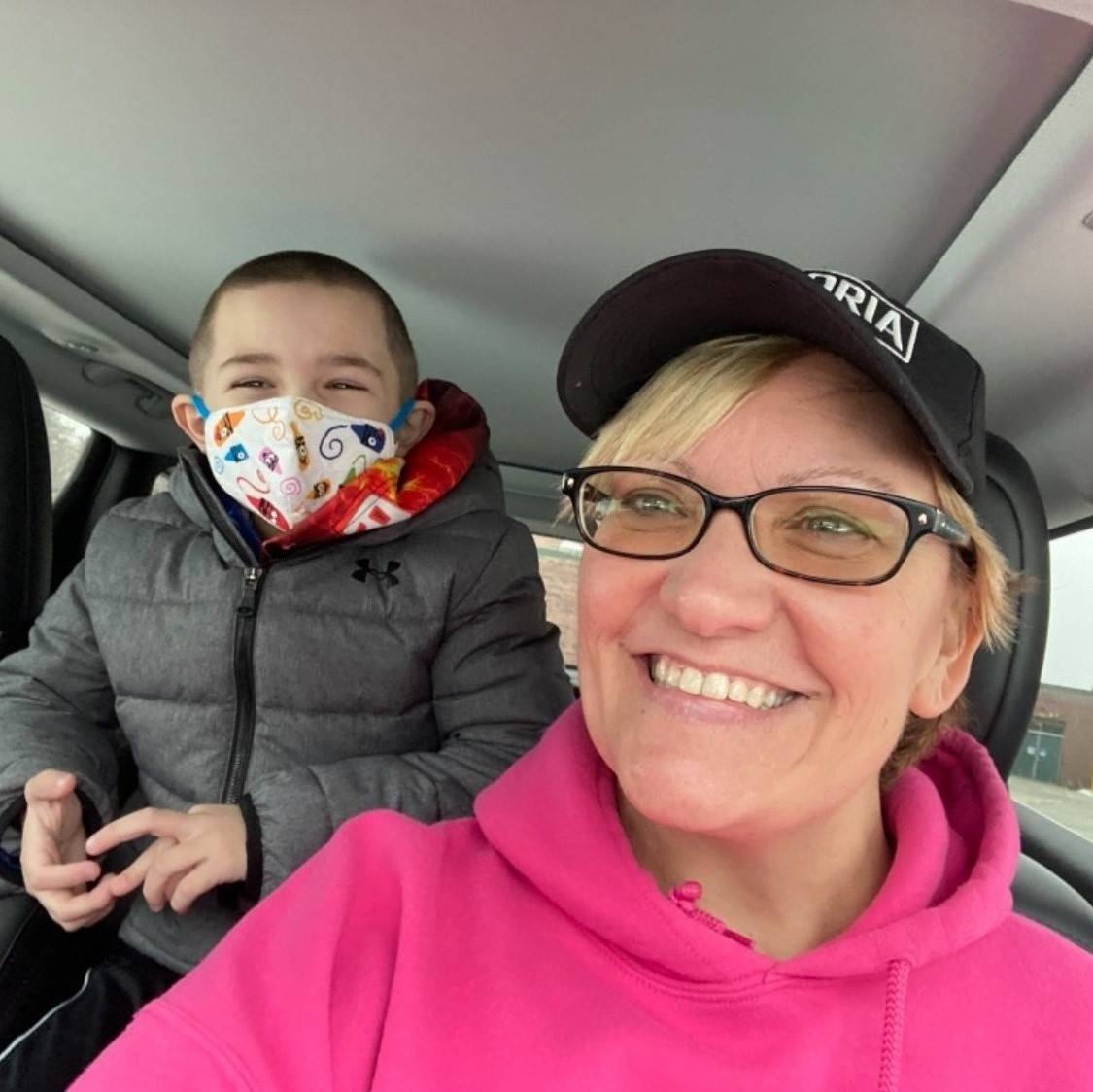 "We need a super-flexible ear design"

One of the most frequent requests was to ensure any extra-sensitive ears were well looked after.

The parents in the sample helped us elicit the major pain-points and create a workable design to eliminate as much stress as possible. As a result, all the adjustable beads, soft loops, and the CPSIA compliant bead-lock mechanism all came from the group's feedback! "We need a sensory-safe design"

For the shape and size of the mask, the topic of discussion focused on how it covered their face.

The best-fit overall was a snug, full-cover, 3D fit, with a nose clip to reduce fogging. The material, a wash-friendly, 2-layer, light and pure, 100% cotton. This, combined with the mommy-designed ear loops proved a HUGE success.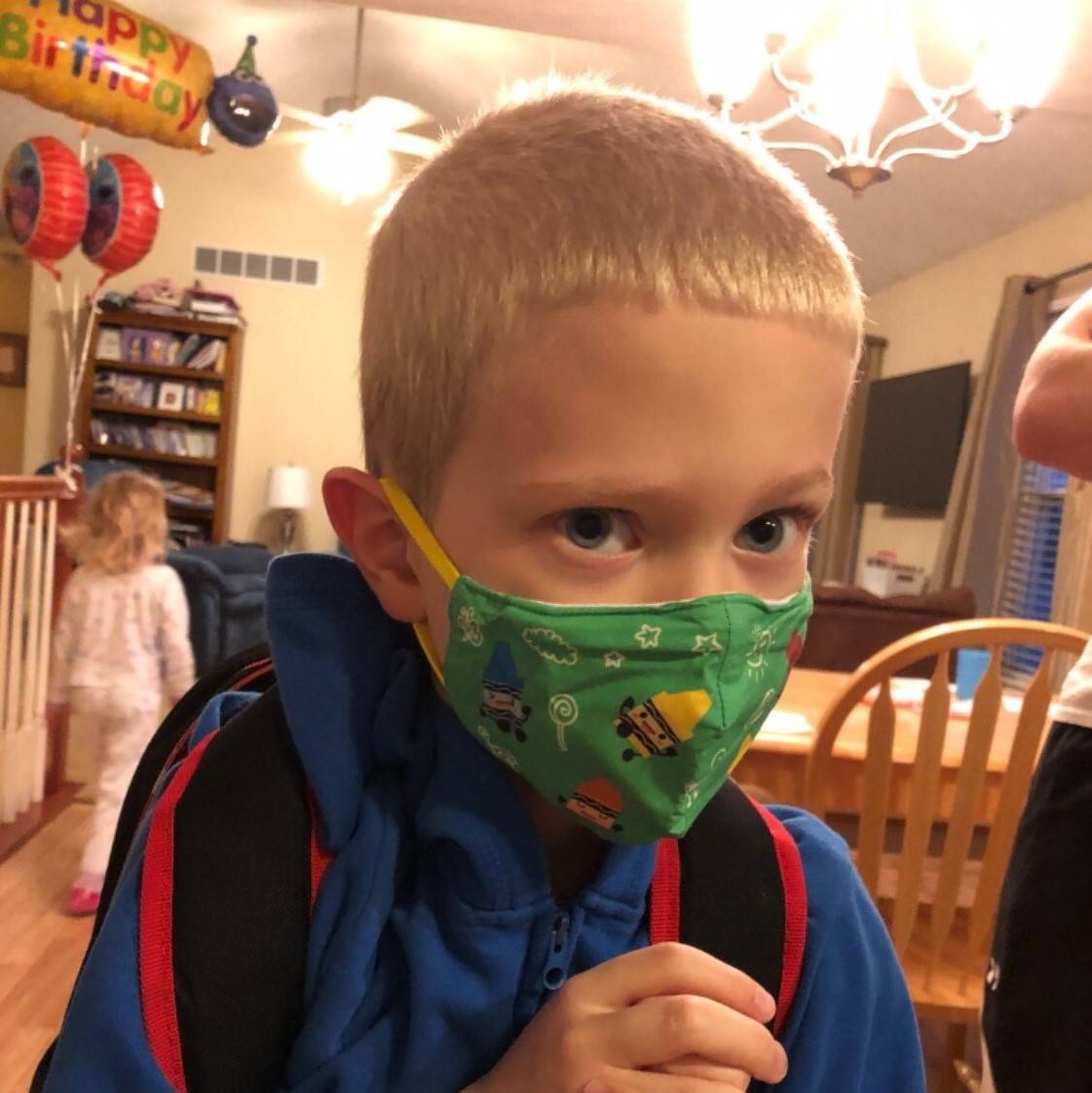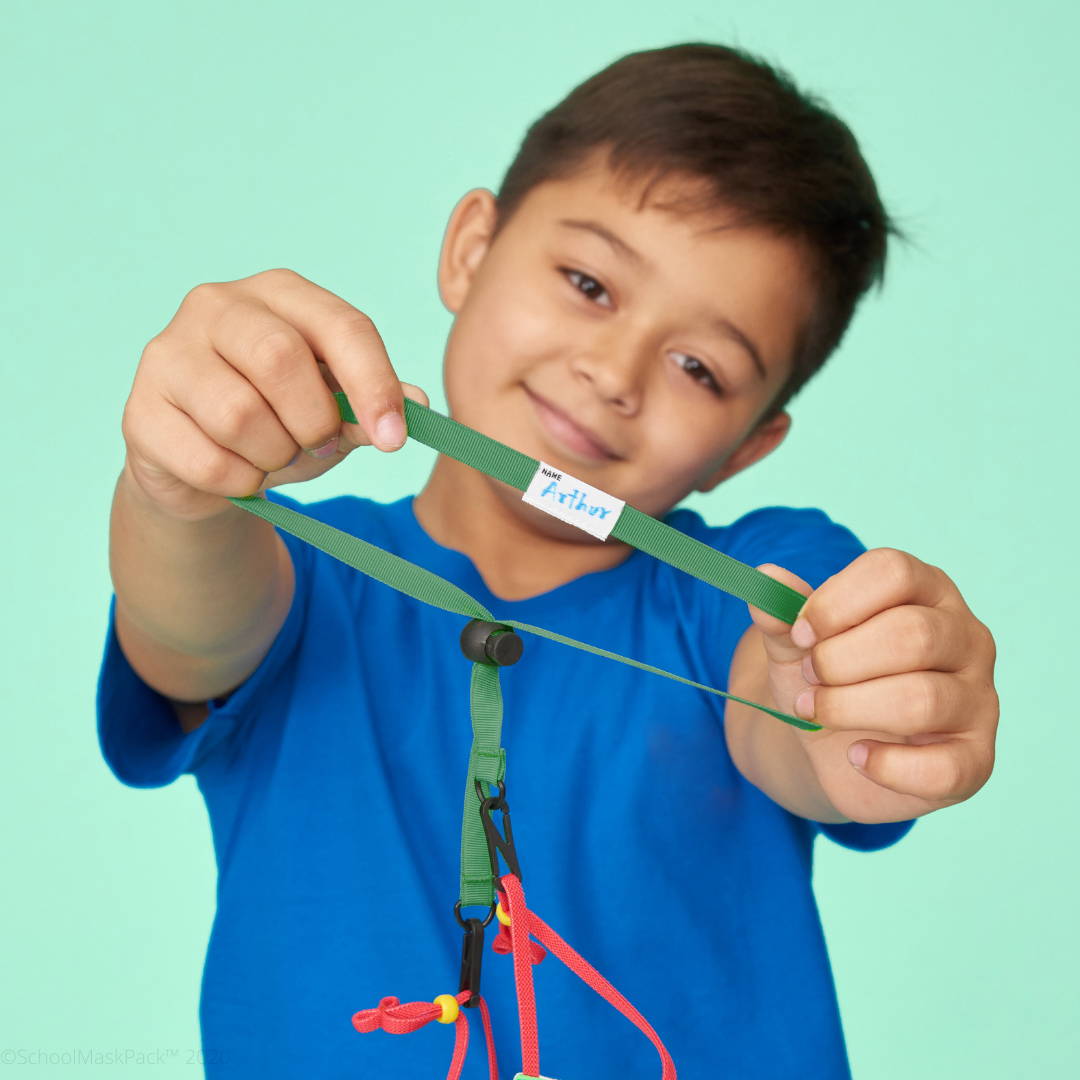 "We need know which is theirs"

Since the mask is new, mom's were concerned that it might be left or picked up by others by accident.

The solution was simple. A lanyard so they couldn't drop it and name tags (so if they did) it would be easy to find the owner! This great lanyard-mask combination has since helped MILLIONS of children.


"We need a way to encourage them"

The group said having their child seeing them wearing a mask could help positively reinforce the situation. A mommy-mask would also create key visual assistance to aid verbal communication and information.

It could also help create a routine that they would both need to do together. We needed to make the transition as seamless as possible and feel more like an activity.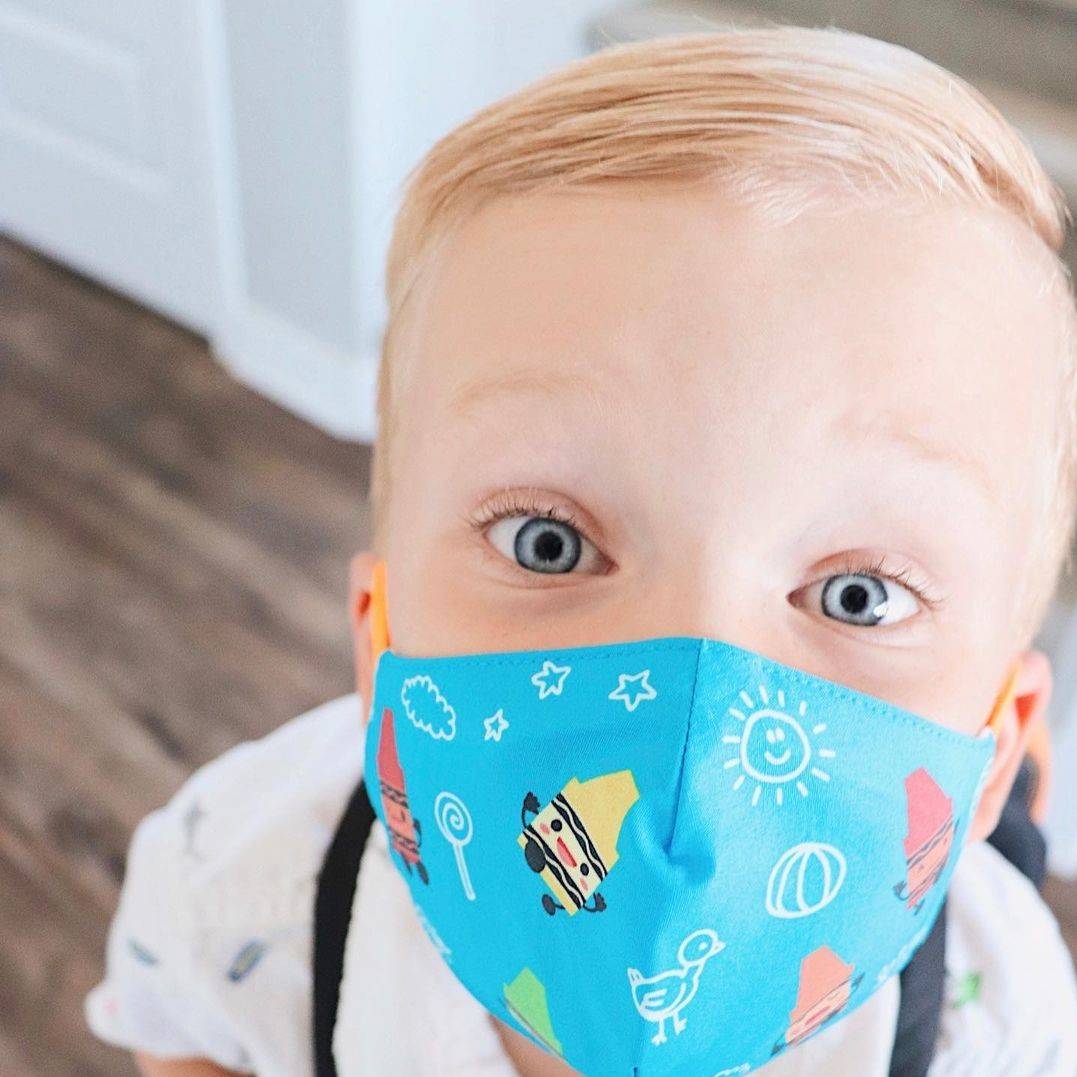 Crayola 5 pack masks, designed by Moms to help sensory-sensitive children.


"It's amazing and feels like the mask range was designed to help children with sensory-issues cope better"


The Crayola™ non-medical kids mask packs come with a 5-mask system featuring unique face mask designs for each day of the school week to avoid cross-contamination. Designed by mom's to help their children with the sensory issues better adapt.

At checkout use promo code:
TRYTODAY20
How have they helped other moms?
We've had lots of feedback!

Moms across America have said that the masks have helped to create routines, positively reinforce their child's decisions, ease stress on their ears, and have even worked as key visual assistance to aid verbal communication and information.
Have a read through some of the quick-fire mom notes below, or you can view the full blog on their feedback here!
Emma J, California > Requested multi color
"I was really concerned that if I introduced my son to something out of routine, it could become very distressing. I wanted to give him control of choice so I could try and positively reinforce his decision to make wearing the mask less stressful. It really worked! It helps so much that he can pick the one he likes the most."
Jane S, New York > Requested flexible ear design
"I was really concerned about her sensitive ears. I wrote a list of all the major problems we had we other masks and Crayola fixed them! They made adjustable beads, soft loops, and a CPSIA compliant lock mechanism! It was so amazing to have my daughter's and my voice heard!"
Bethany L, California > Requested secure fit
"The fit was the biggest worry of mine. My son wears glasses so they created a snug, full-cover, 3D fit, with a nose clip to stop his glasses from fogging up! He also has very sensitive skin, so 100% cotton was must!"
Emma L, Georgia > Requested name tags
"I was really worried she might leave it or drop it by accident. I asked for a lanyard AND name tags to make sure she's kept as safe as possible - It's so useful!"
Sophie E, New York > Requested matching masks
"I thought it would be a great idea for me to match with my daughter to help encourage her to wear one. It find it really helps when I can positively reinforce a situation. I thought a mommy-mask would really help create a key visual assistance to aid my verbal communication. It definitely has helped make it feel more like an activity for us both! Thank you, Crayola!"
Is there a nose bridge wire in the masks?
Yes, our masks have a flexible wire in the nose bridge of the mask to help the mask customize its shape to your face.
What type of material are you masks made out of?
Our masks are made with:

100% Cotton Outer Layer
Cotton-Polyester Blend Inner Layer
Polyester ear straps
Polystyrene bead stopper
Yes! Our masks are machine washable in the mesh laundry bag included with the set. Our masks can be machine washed at least 30 times, which equals 150 days of wear (about 1 semester or 6 months of wear!).
Are they safe for kids to use?
We take safety very seriously. Our masks are third-party tested to meet the U.S. Consumer Protection Safety Improvement Act (CPSIA) requirements. Our masks and mask straps are certified to meet the CPSIA requirements for durability, small parts, and chemicals. Our masks are made with two layers of fabric. Our ear straps are sewn with a special "butterfly" closure at the end that helps prevent the bead adjuster from falling off the end. That being said, our masks are not suitable for children under 3 years old and our mask lanyards are not suitable for kids under 4 years old.
Do your masks have a filter pocket?
Our Crayola masks do not have a filter pocket, but are made from machine washable, dual-layer fabric with adjustable ear straps and nose clip for a secure fit. However, we do also offer 7-Layer Filter Masks available for kids.
What are other Mom's saying?



"Perfect for him"

Absolutely love your masks. My son has sensory issues and will only wear the ones from Crayola, says they are the best ones! It's amazes he is so happy wearing them!

Maureen




"They really listened"

These masks fit my 3 yo and 5 yo perfectly! my 5 y/o has sensory issues and does not mind these masks at all. We get tons of compliments on them. Cutest ever!

Lauren




"I'm amazed he will wear them"

I've tried lots of different masks with John but he refused to wear them. We finally found the Crayola mask and we have no problems since. Thank you for caring Crayola!

Jenny