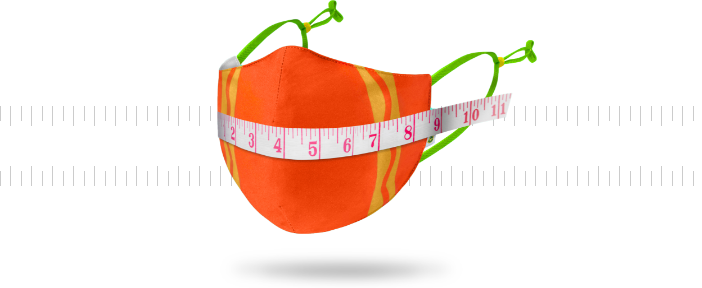 Mask Size Chart
Using a measuring tape (the soft, flexible seamstress kind not a flat ruler), place the tape over the bridge of your nose and follow the natural curve of your face. Use the dimensions from our size chart below to see how the mask will cover your face. Note that our ear straps are stretchy and adjustable to help create a secure fit once the mask is on. When measuring the vertical dimension, start from the middle of the bridge of your nose, essentially where the mask will sit along your nose during wear. 
Our 3-D masks are designed to fit closely and snugly to your child's face to create a secure fit. The adjustable, secure-fit design helps it fit to a variety of face shapes and sizes. We recommend measuring your child's face and compare with these measurements to determine coverage. If you prefer more coverage, you may consider sizing up to our teen/adult size.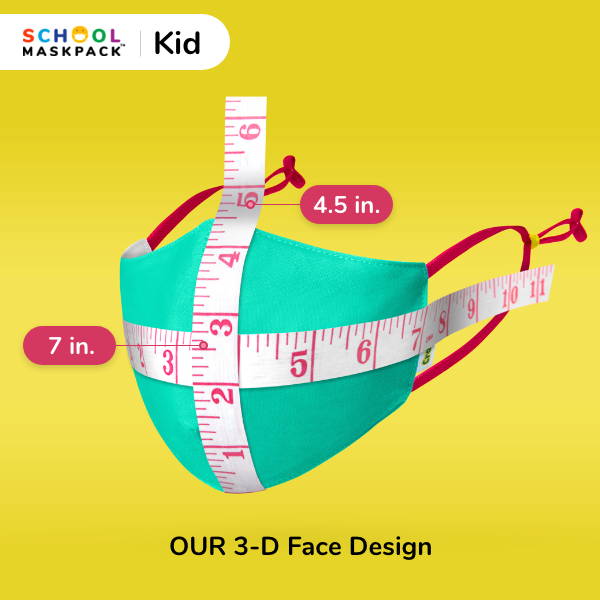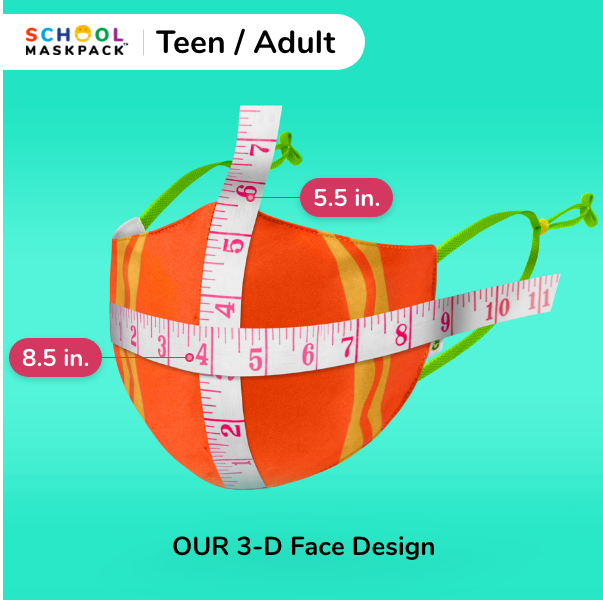 Our teen/adult size is designed to fit a wide variety of adult face shapes and sizes due to its adjustable, secure fit. If you measure your child's face and find you prefer more coverage for their face size or shape, you may consider sizing up to the teen/adult size.
Our XXL Mask offers 40% more coverage than our standard adult size. This size is ideal for those who have larger or wider face shapes, or those who want coverage for facial hair and beards.