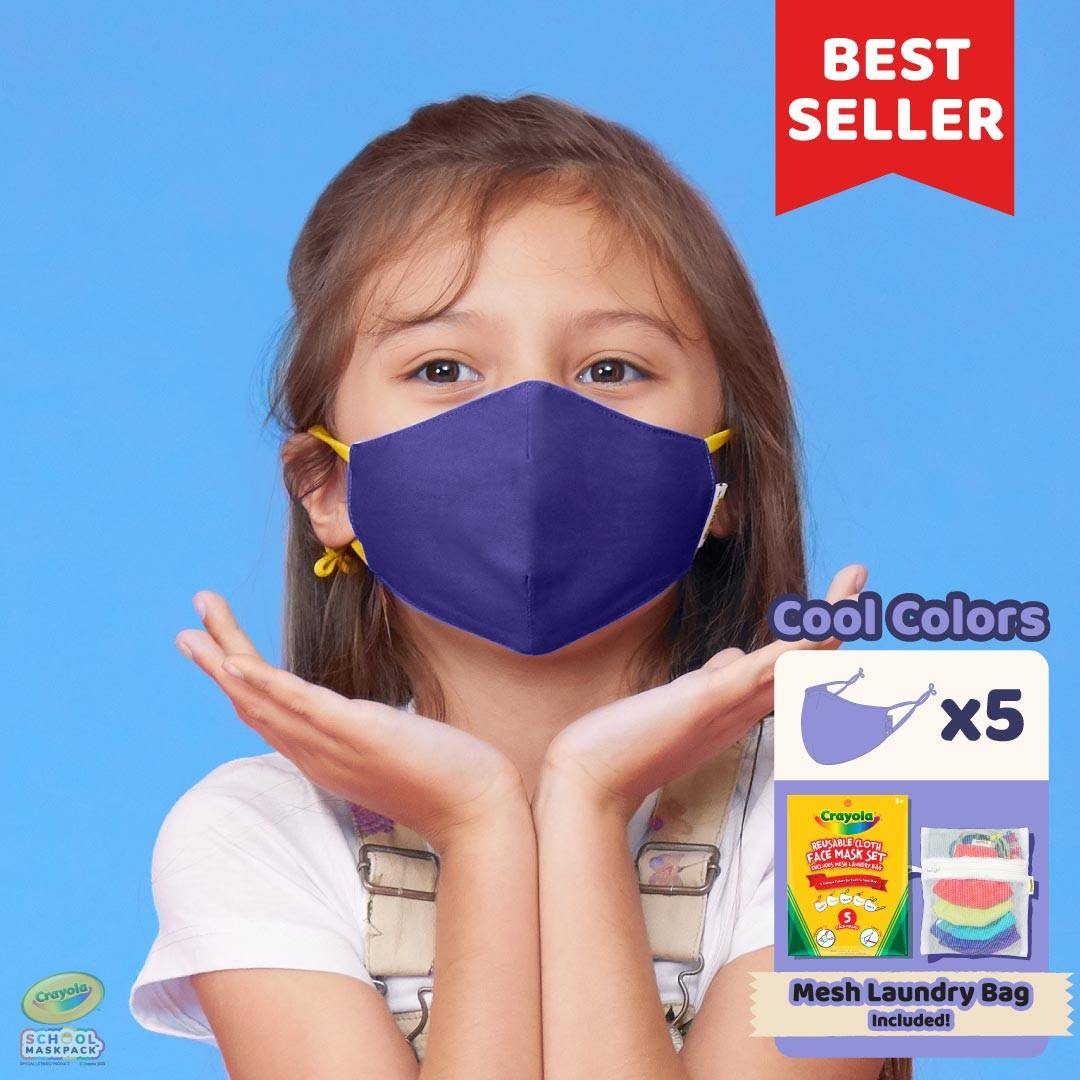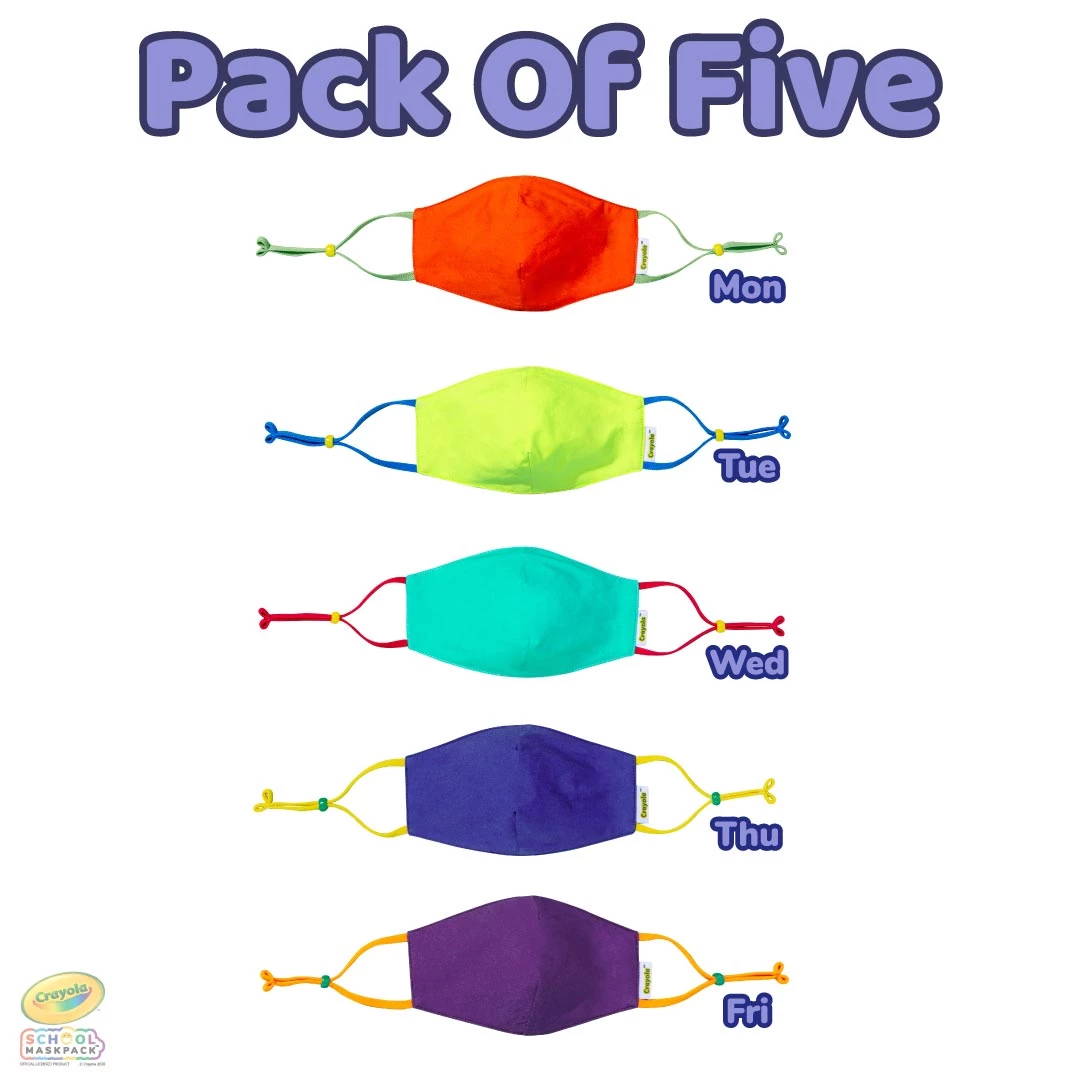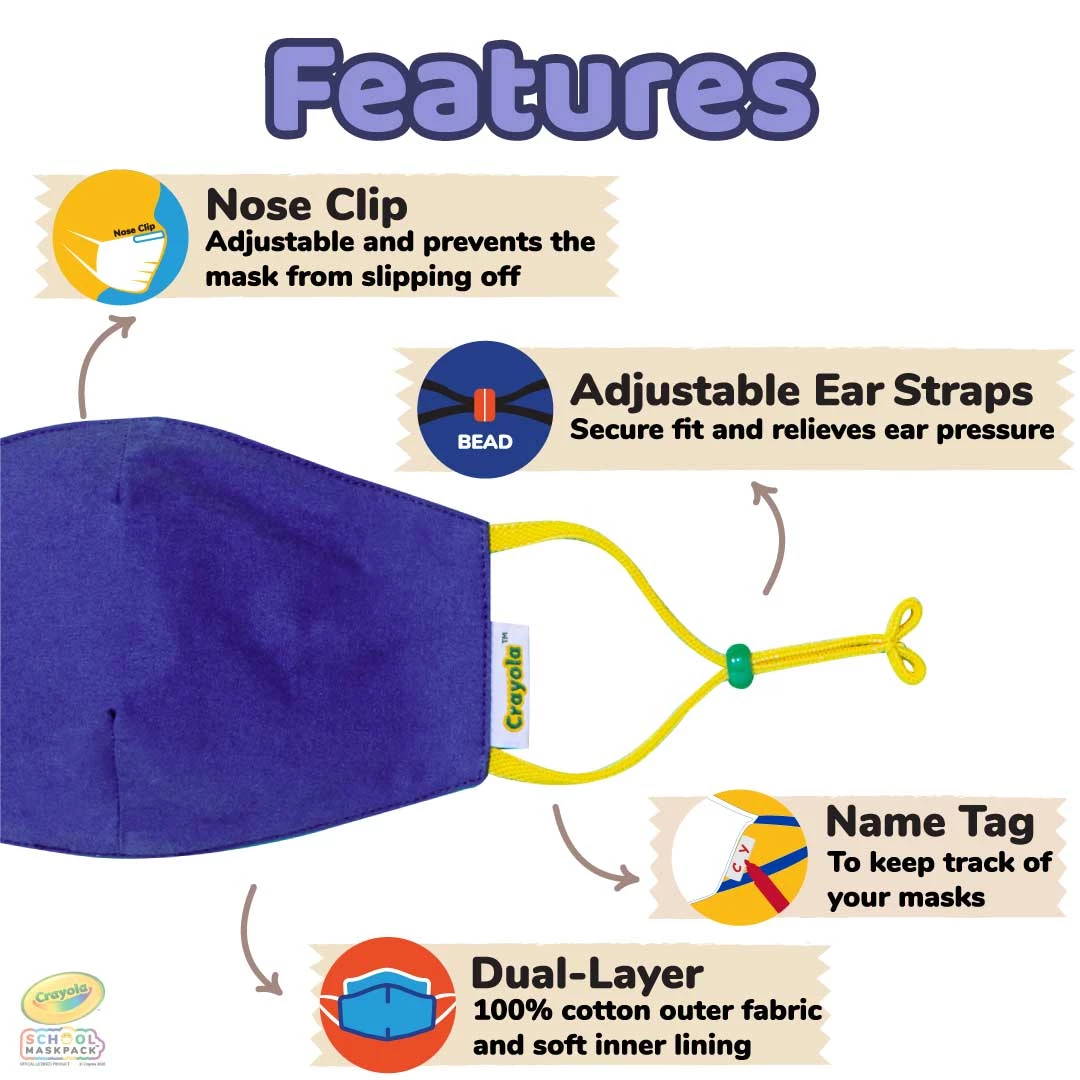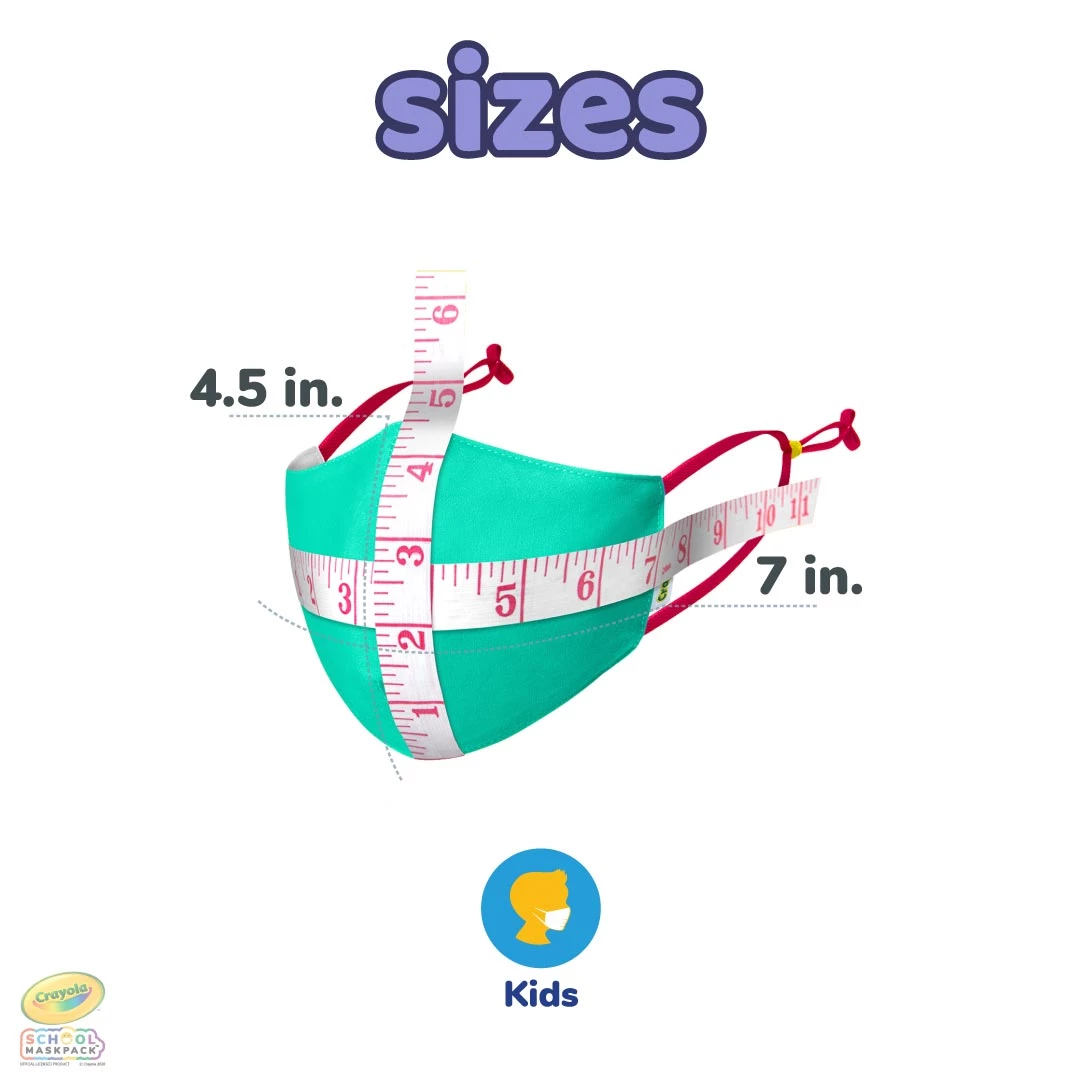 Crayola™ Kids, Cool Colors, 5 Masks, Size Small
$9.99 ($1.99/5 items) $29.99
FLASH SALE   auto applied discount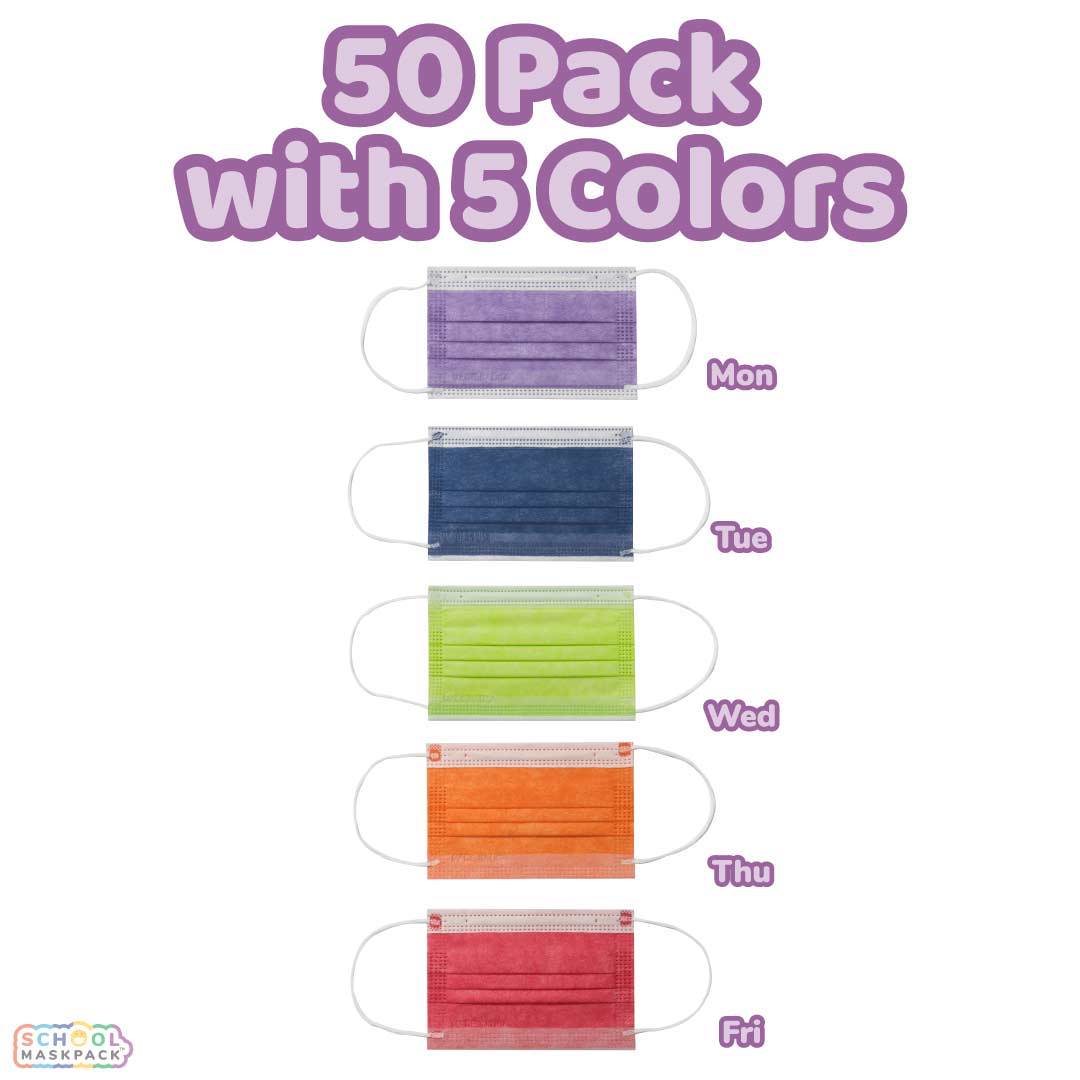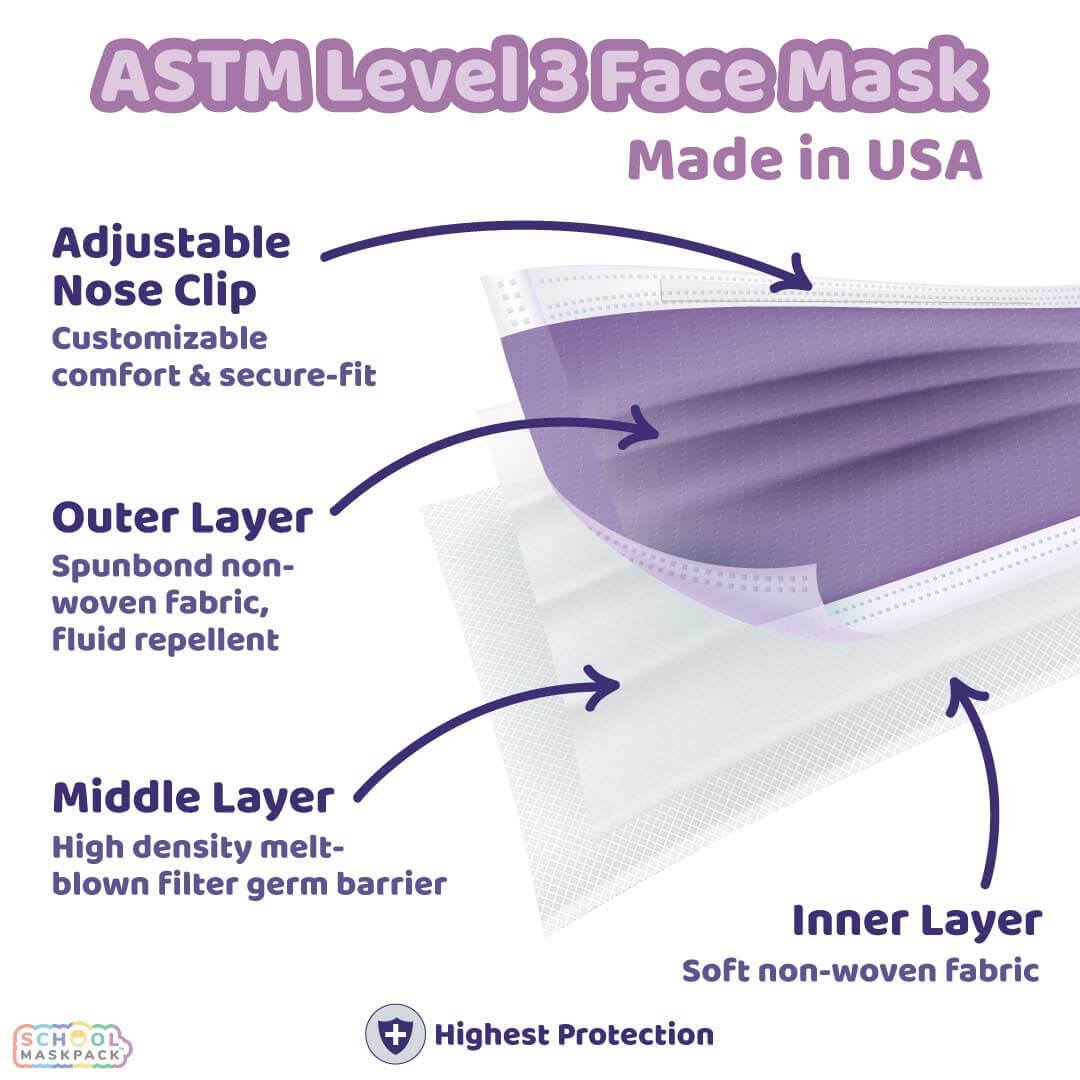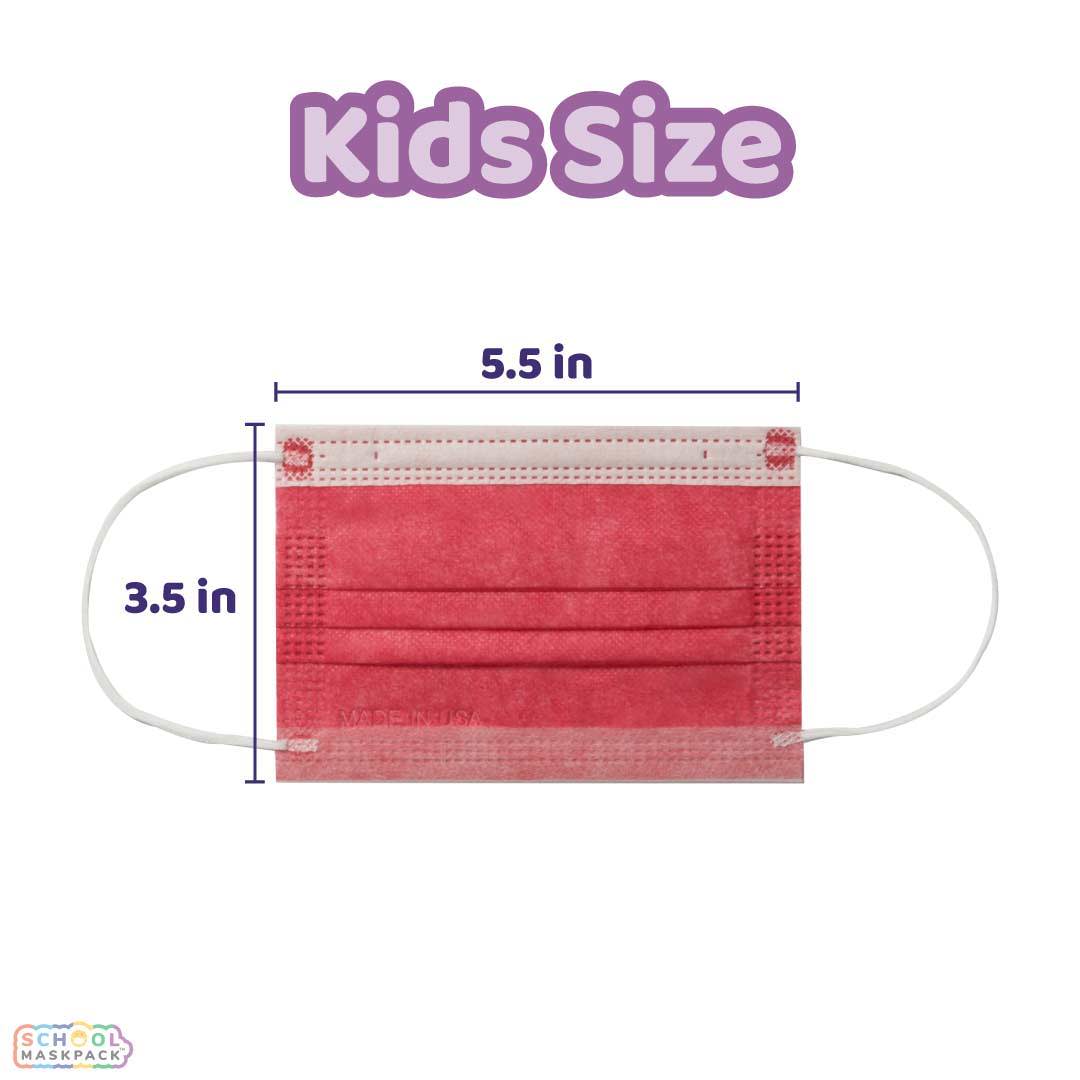 Disposable ASTM L3, 5-Color, 50 Mask, Size Small
$19.99 ($0.39/50 items) $39.99
FLASH SALE   auto applied discount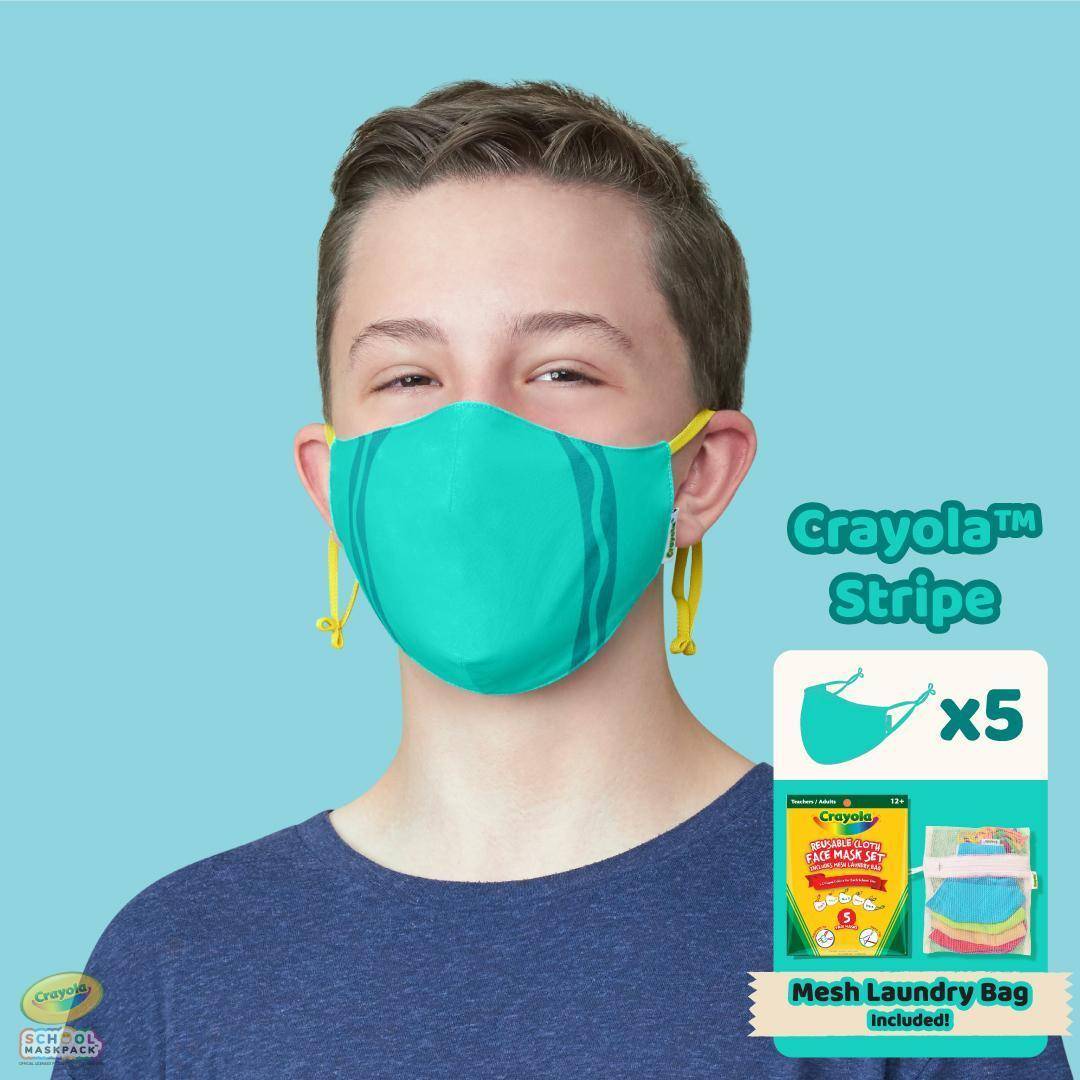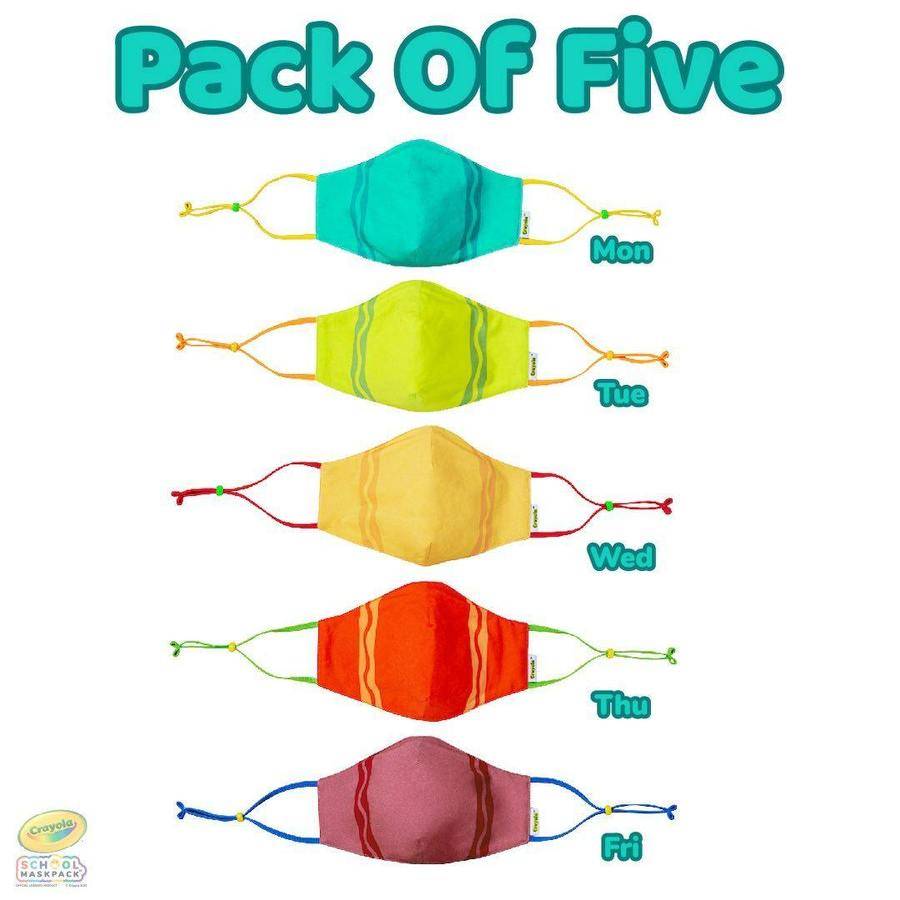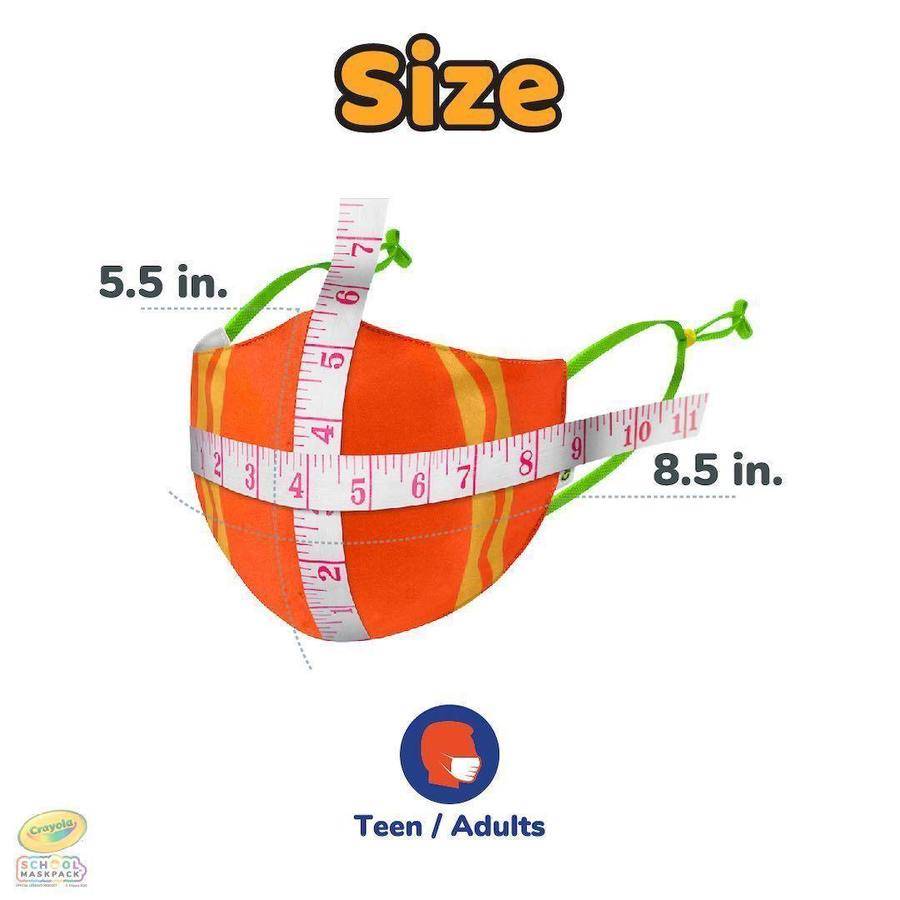 Crayola™ Masks, Crayola™
Stripes, 5 Masks , Size Large
$14.99 (2.99/5 items) $39.99
FLASH SALE   auto applied discount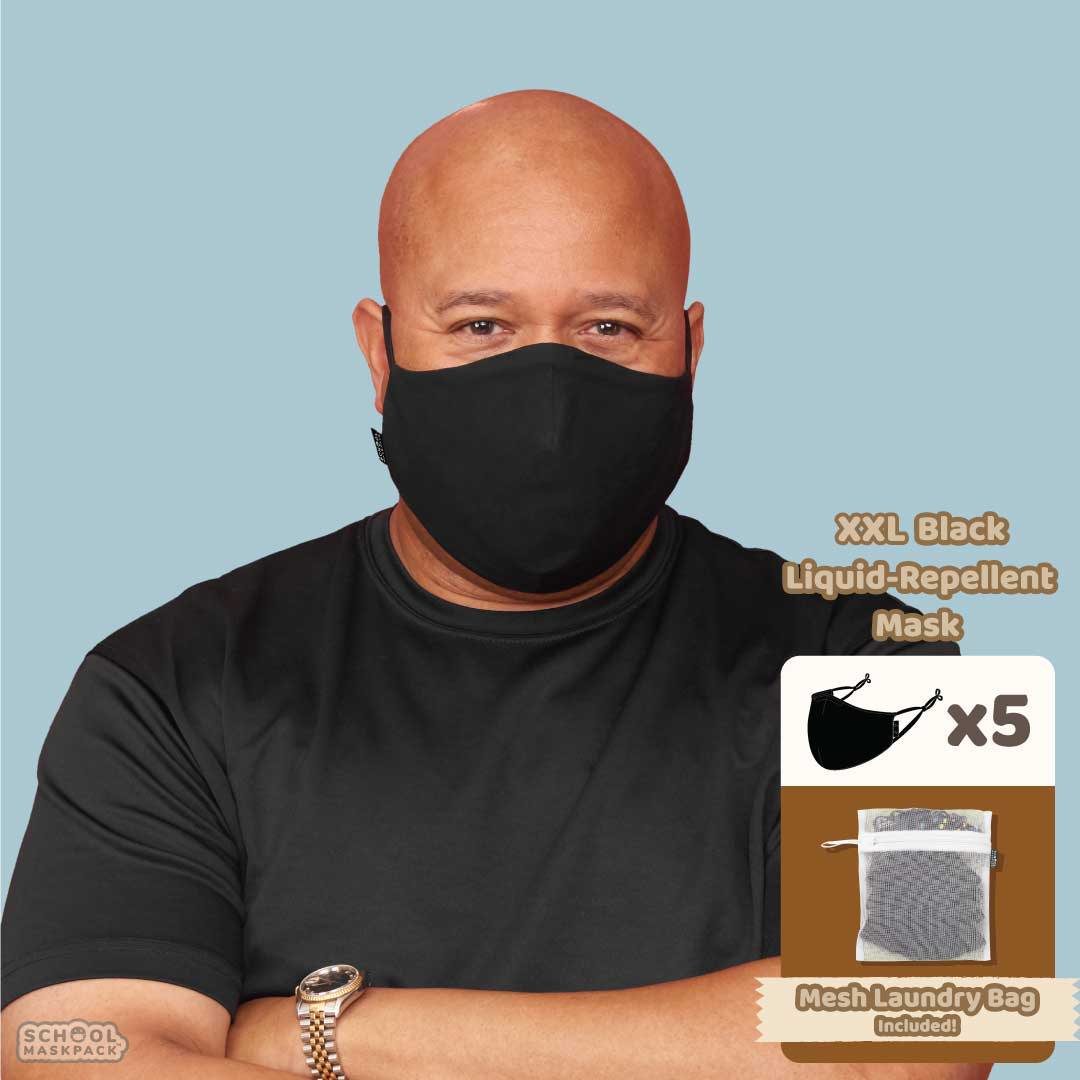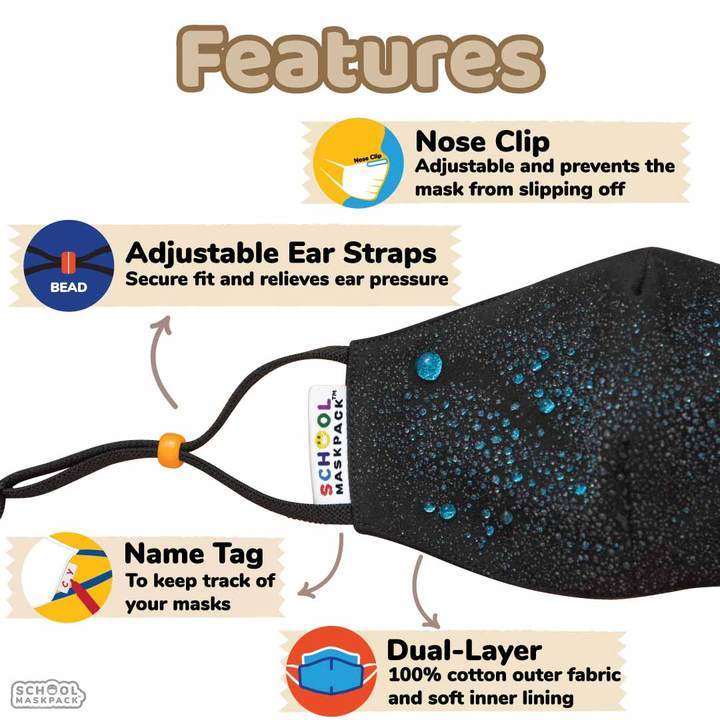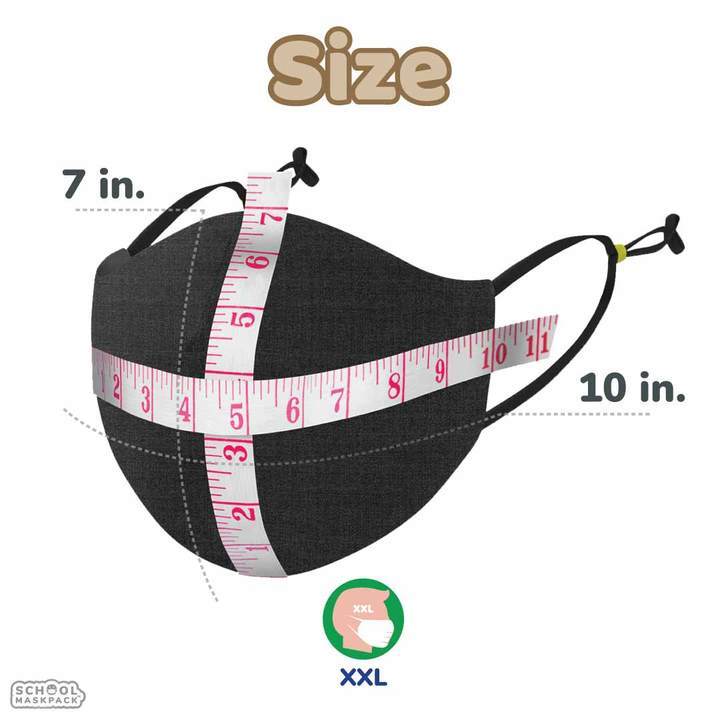 Liquid-Repellent Adult Mask Set, 5 Masks, XXL
$14.99 ($2.99/5 items) $49.99
FLASH SALE   auto applied discount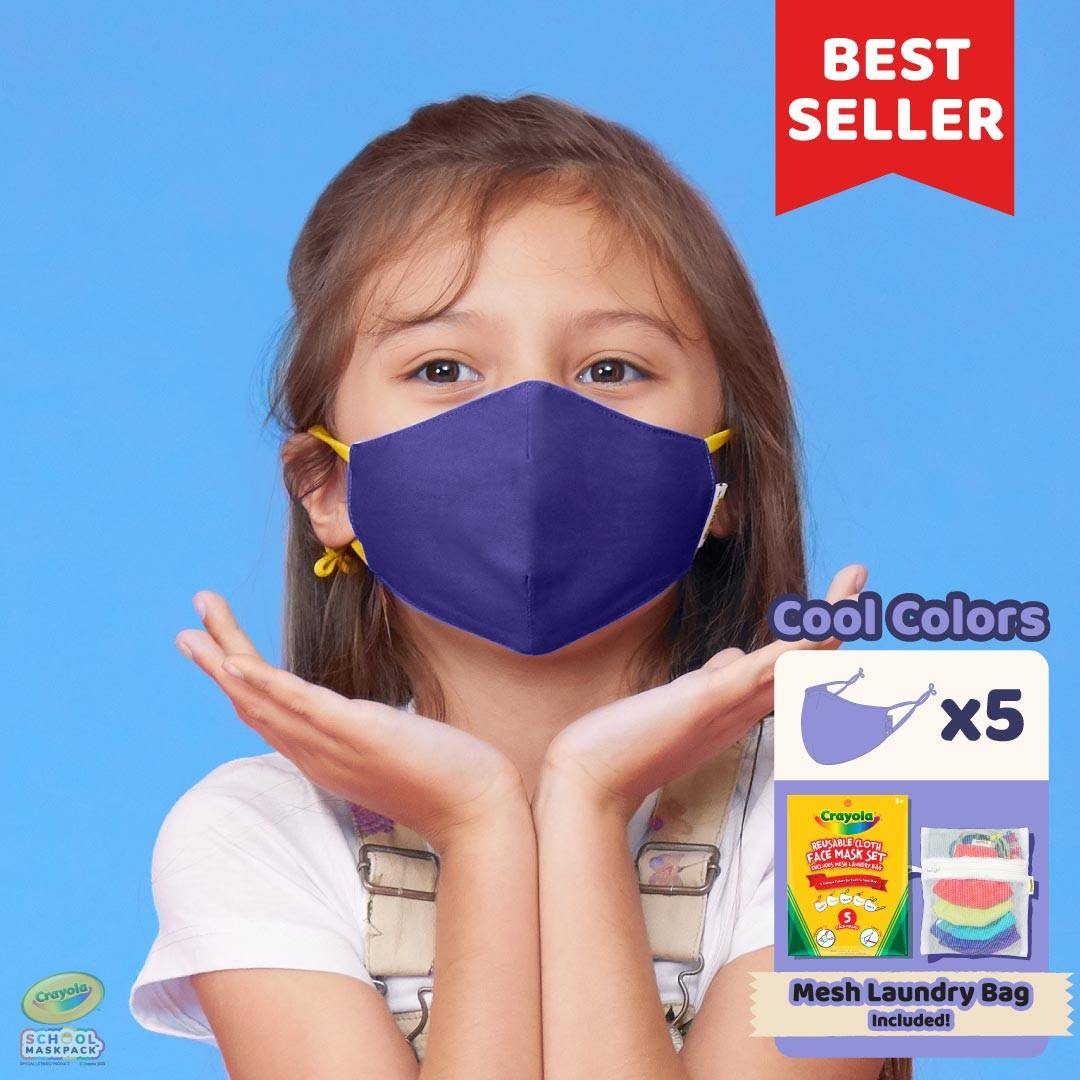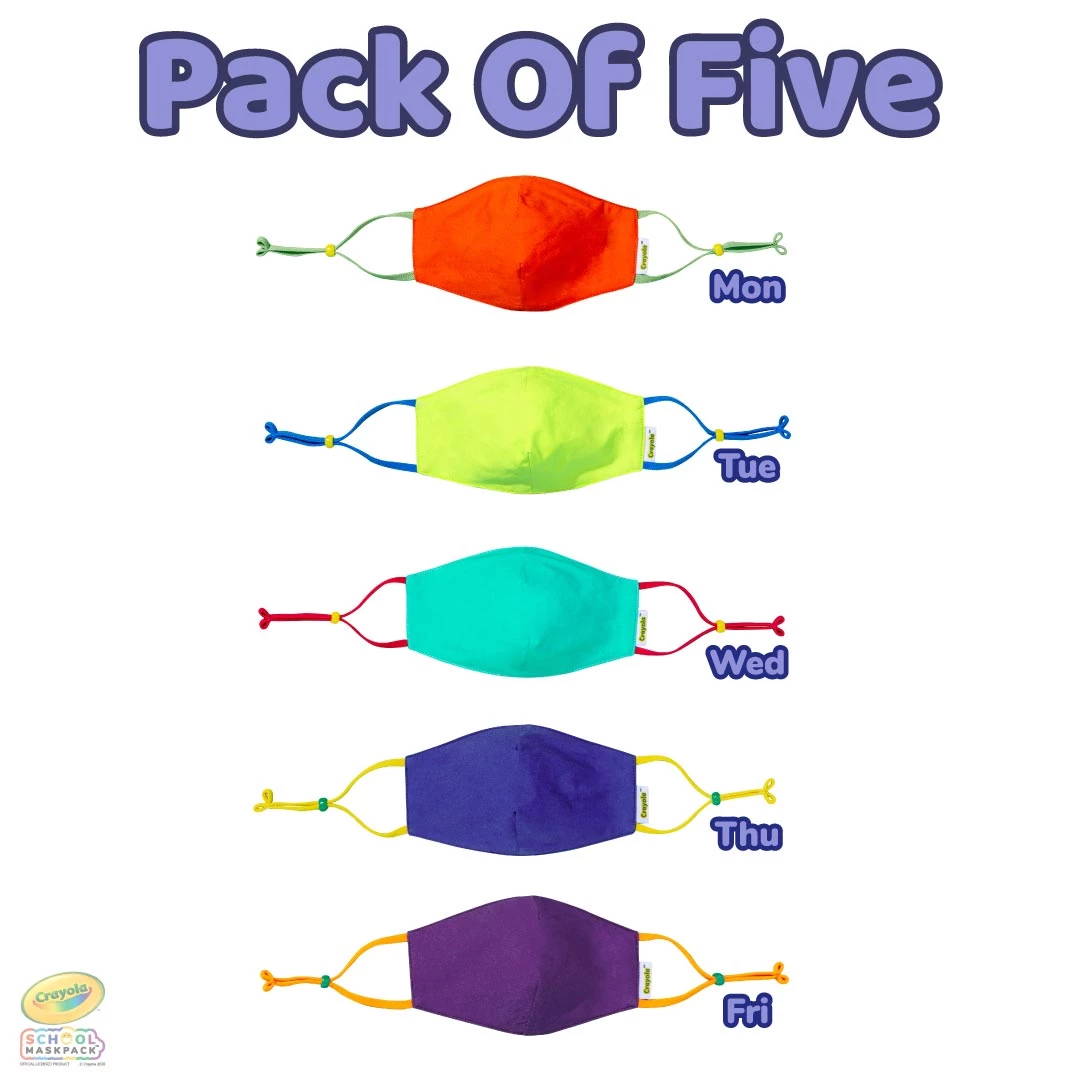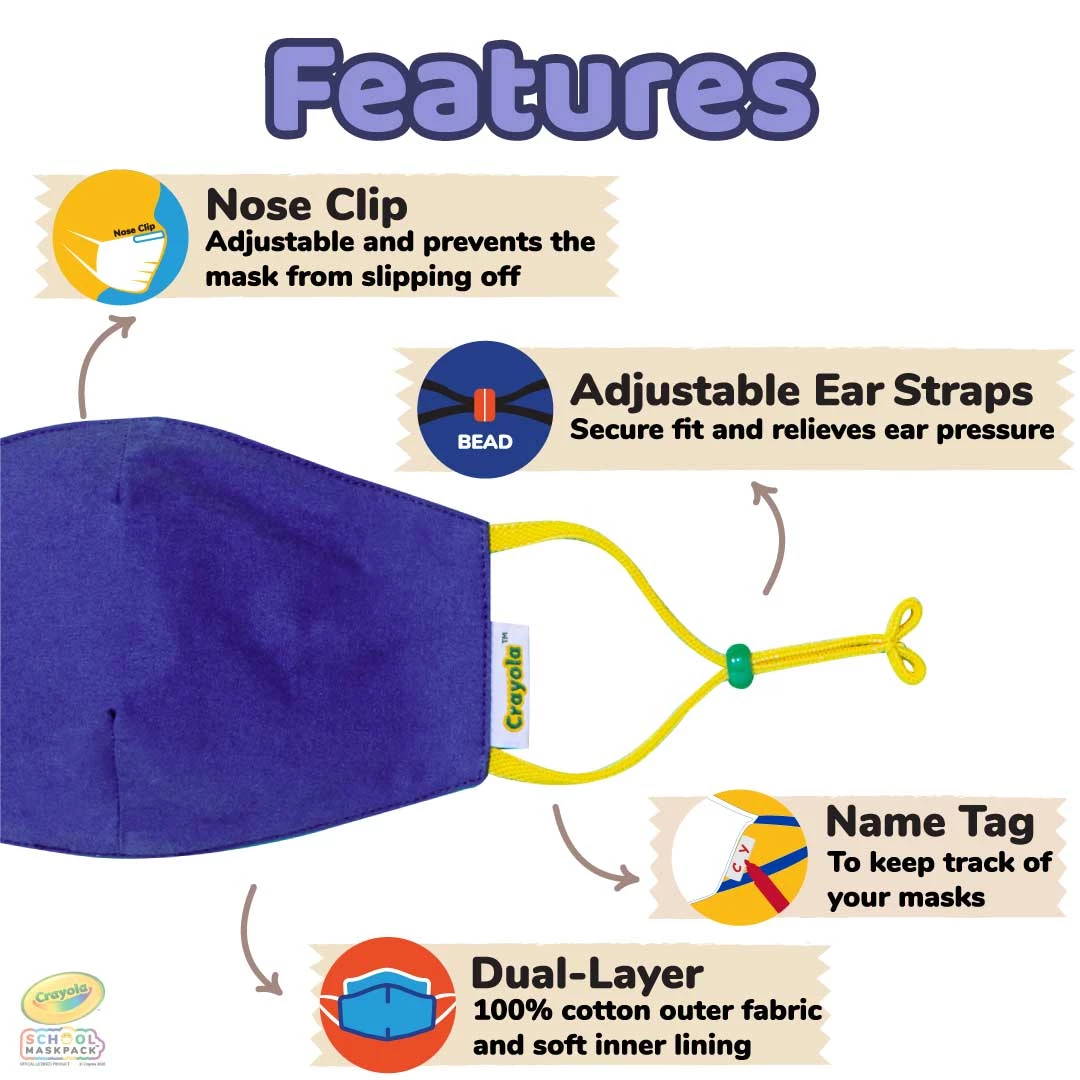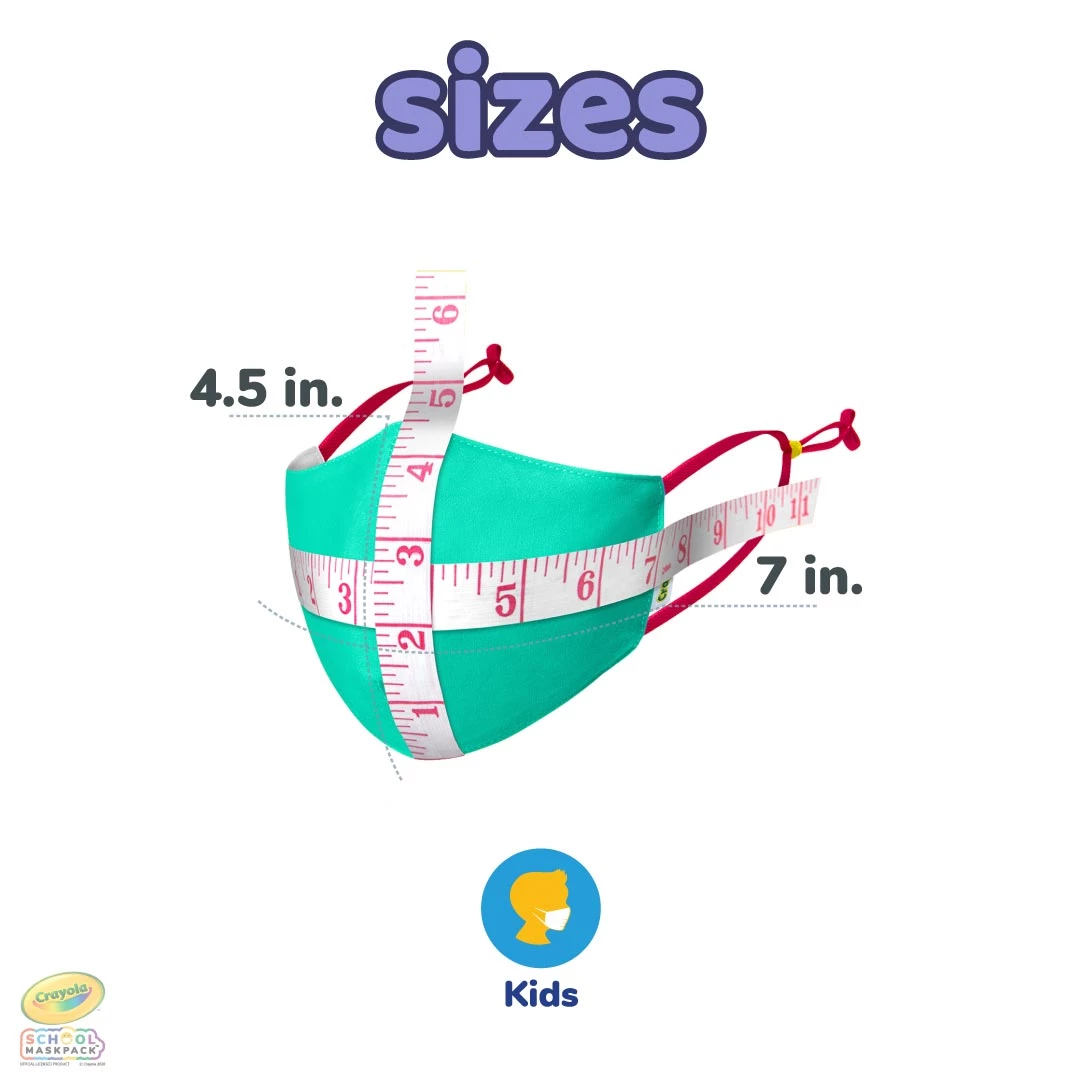 Crayola™ Kids, Cool Colors, 5 Masks, Size Small
$9.99 ($1.99/5 items) $29.99
FLASH SALE   auto applied discount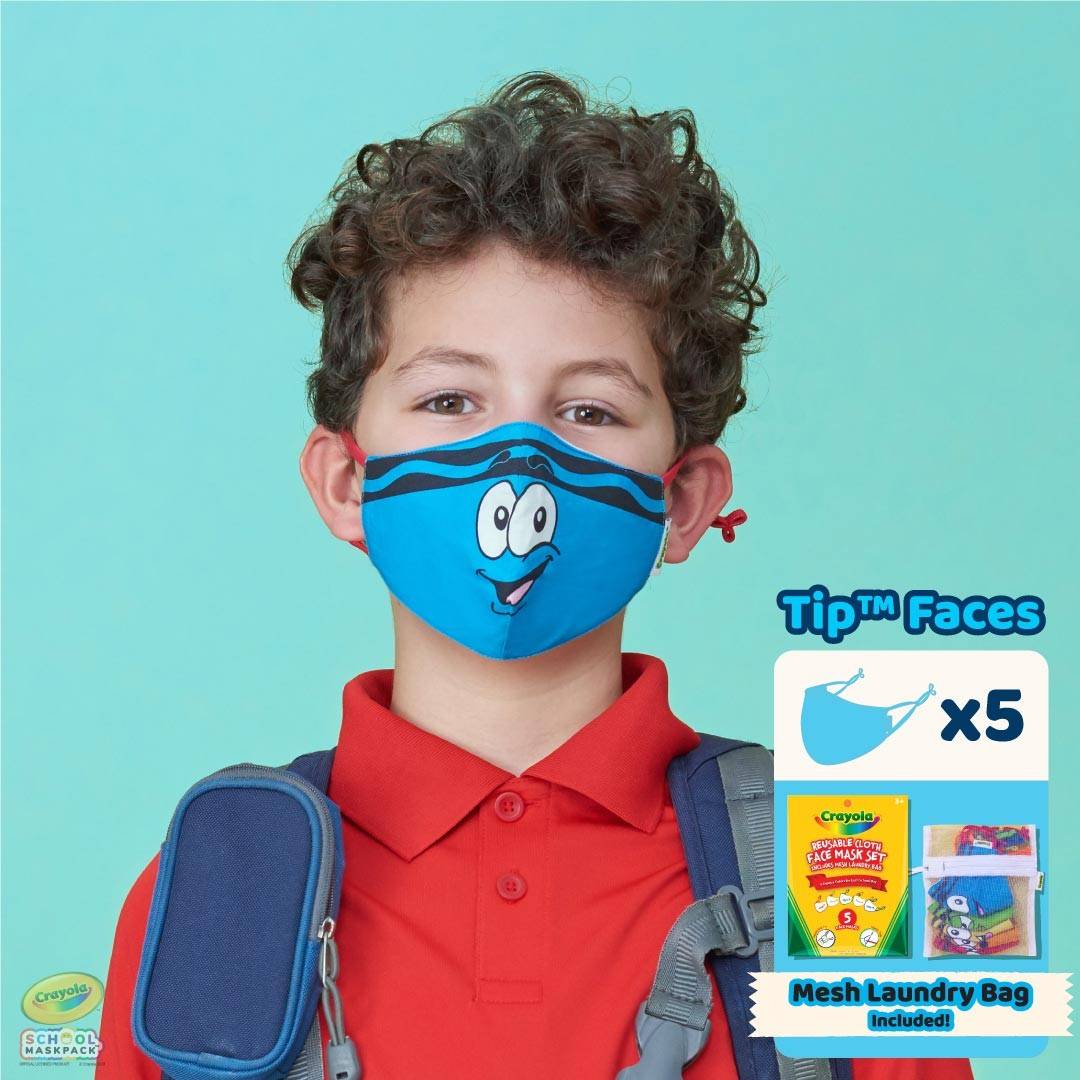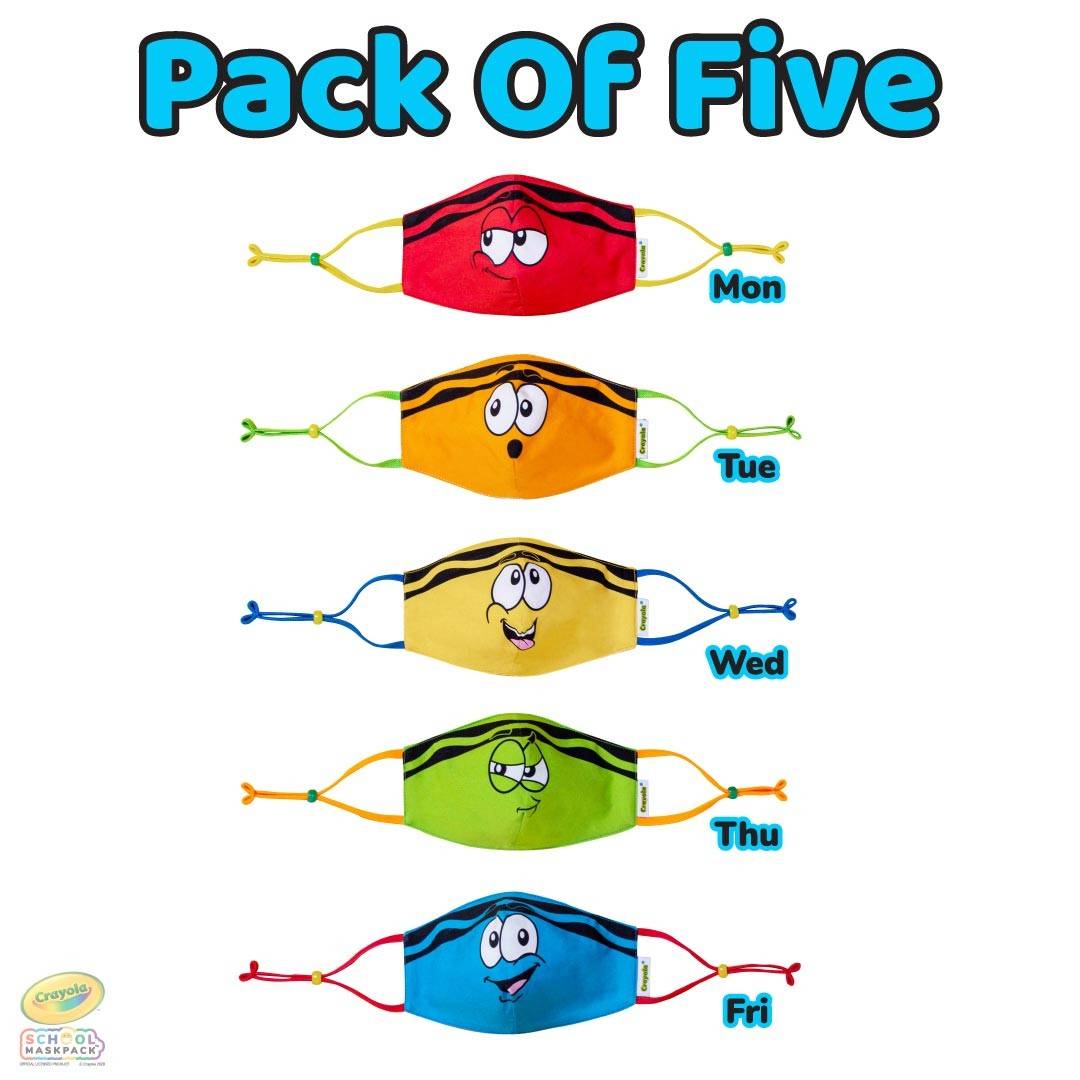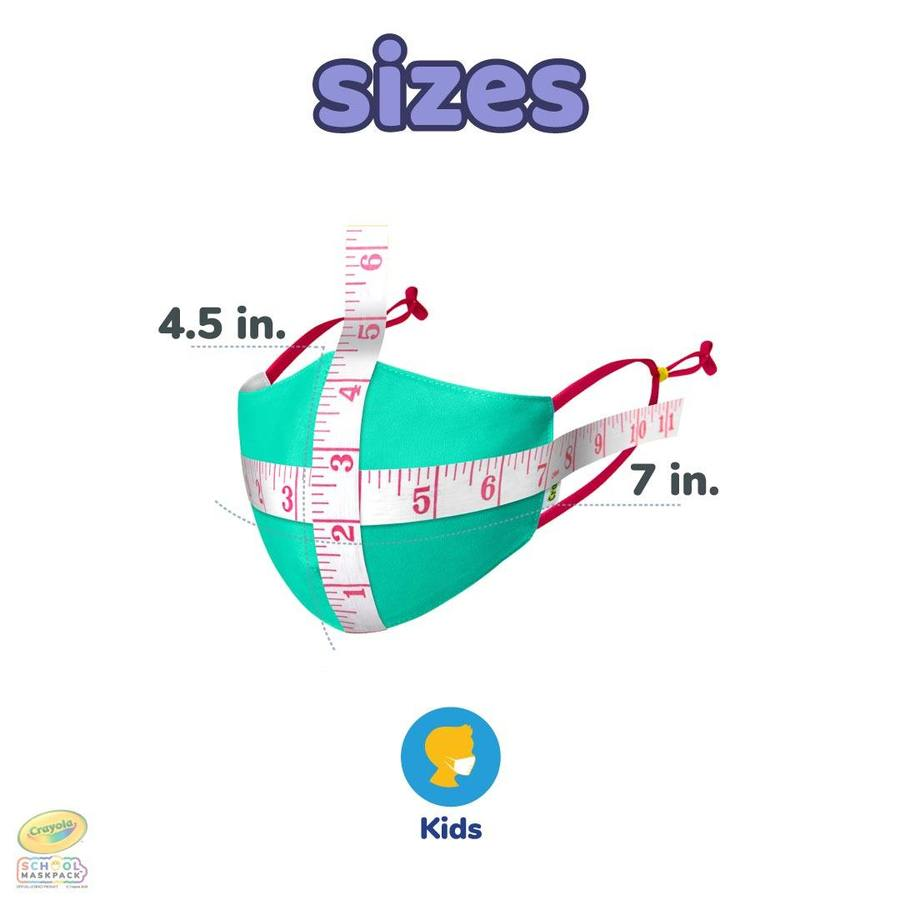 Crayola™ Kids, Tip™ Faces, 5 Masks, Size Small
$14.99 ($2.99/5 items) $29.99
FLASH SALE   auto applied discount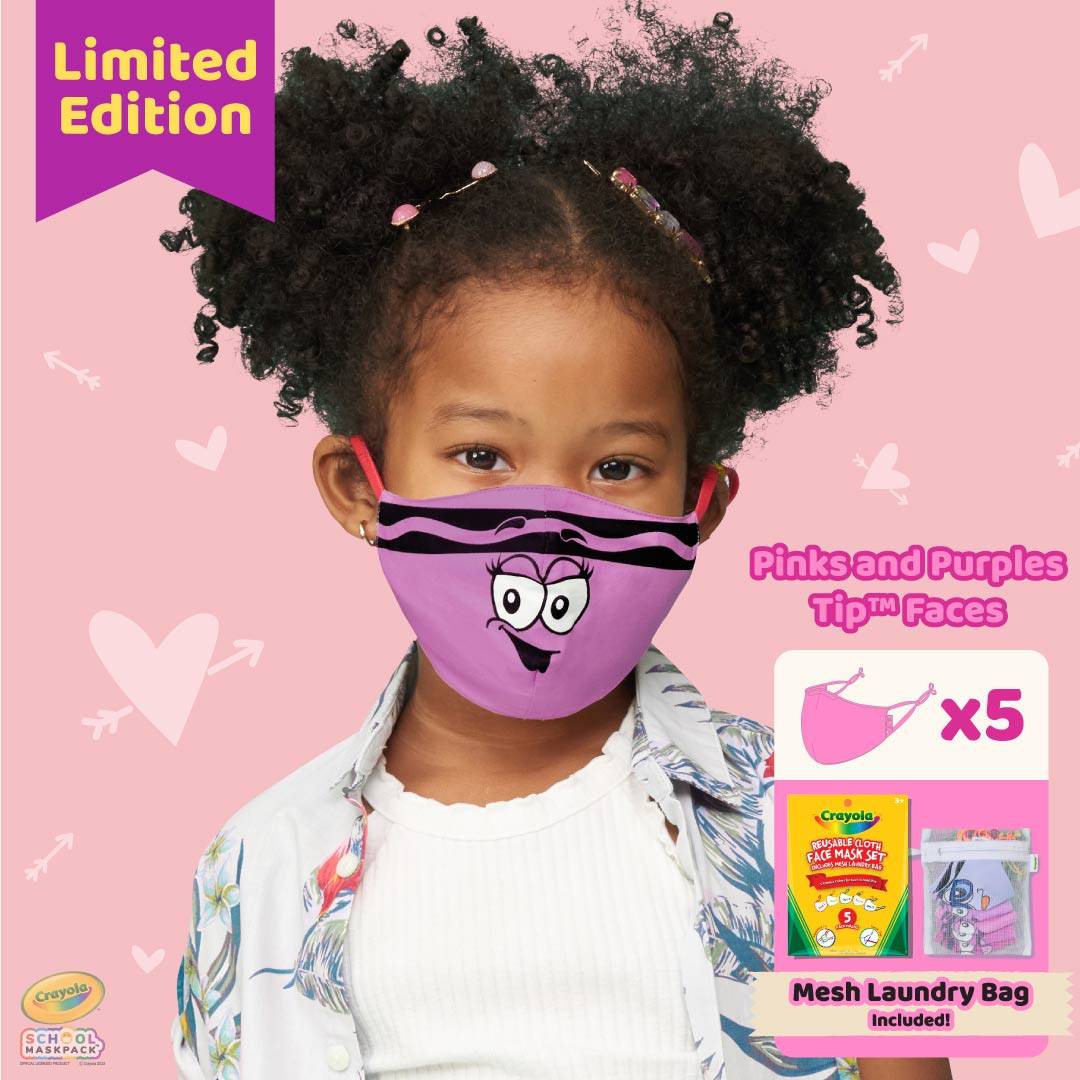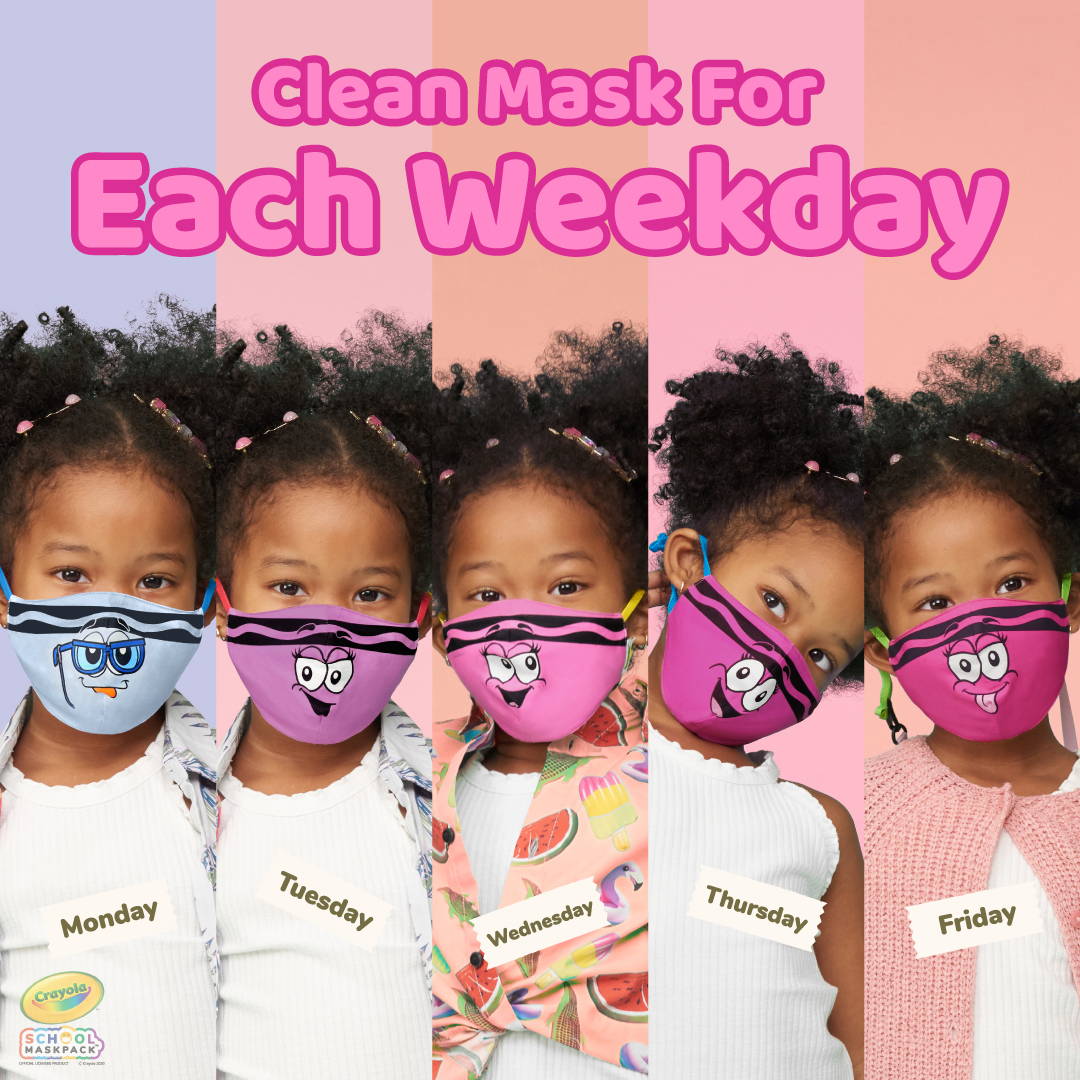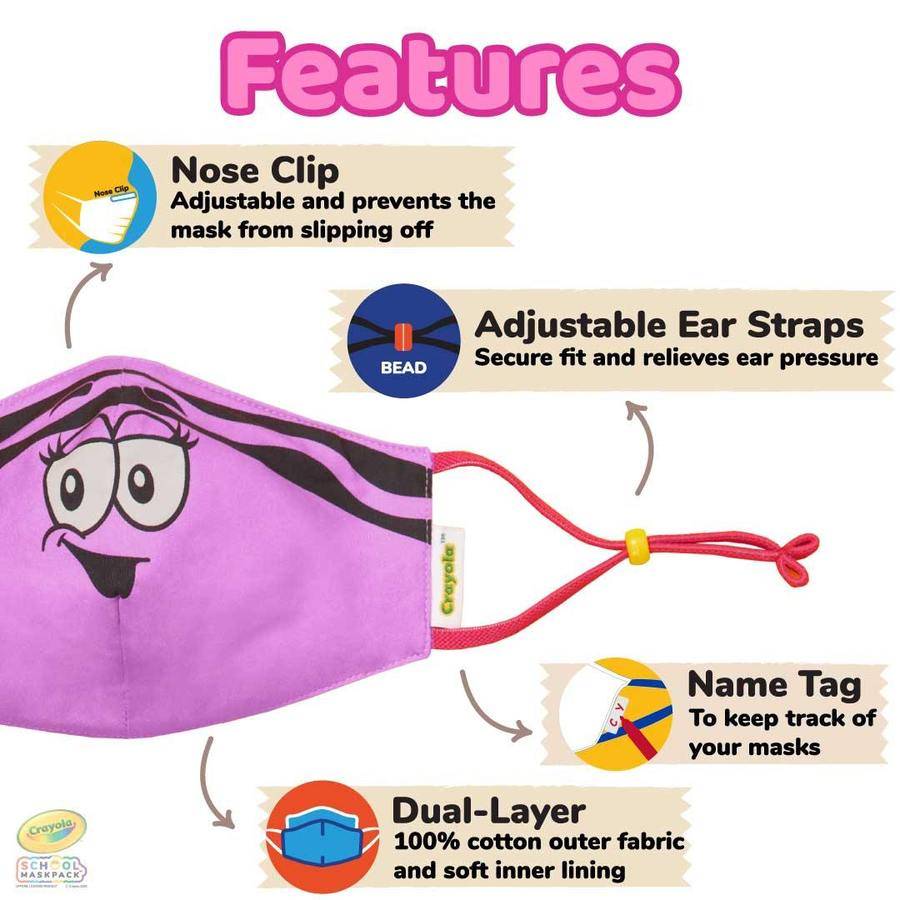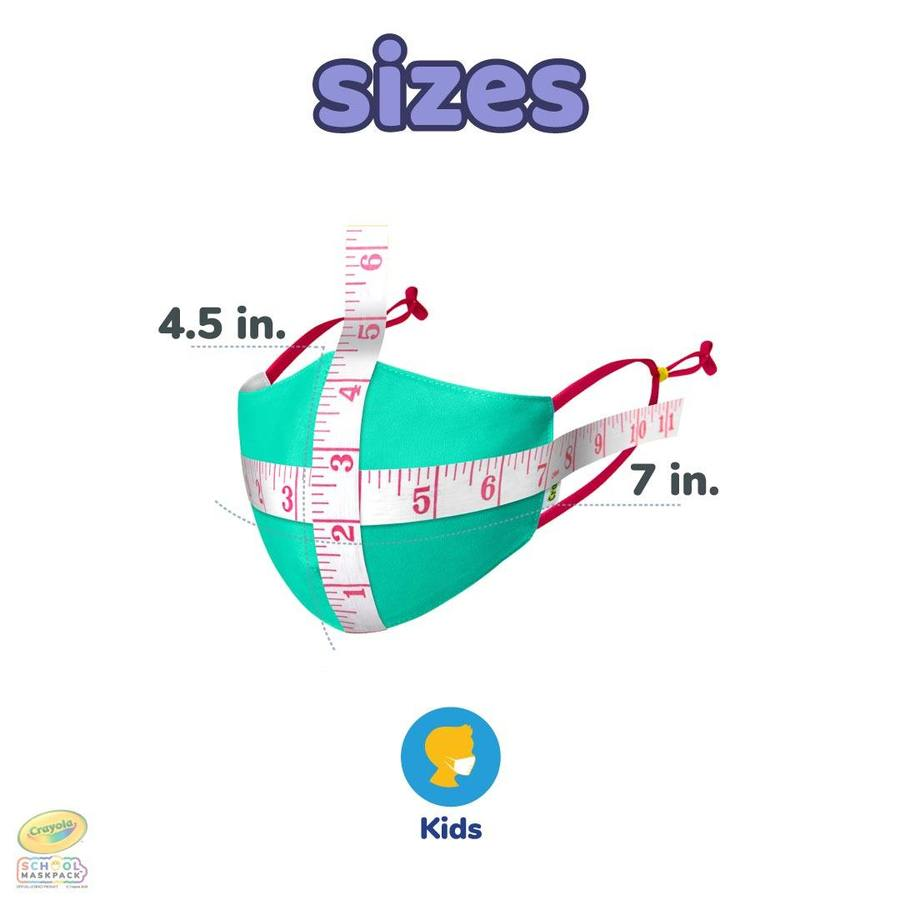 Crayola™ Kids, Pink and Purple, 5 Masks, Size Small
$14.99 ($2.99/5 items) $29.99
FLASH SALE   auto applied discount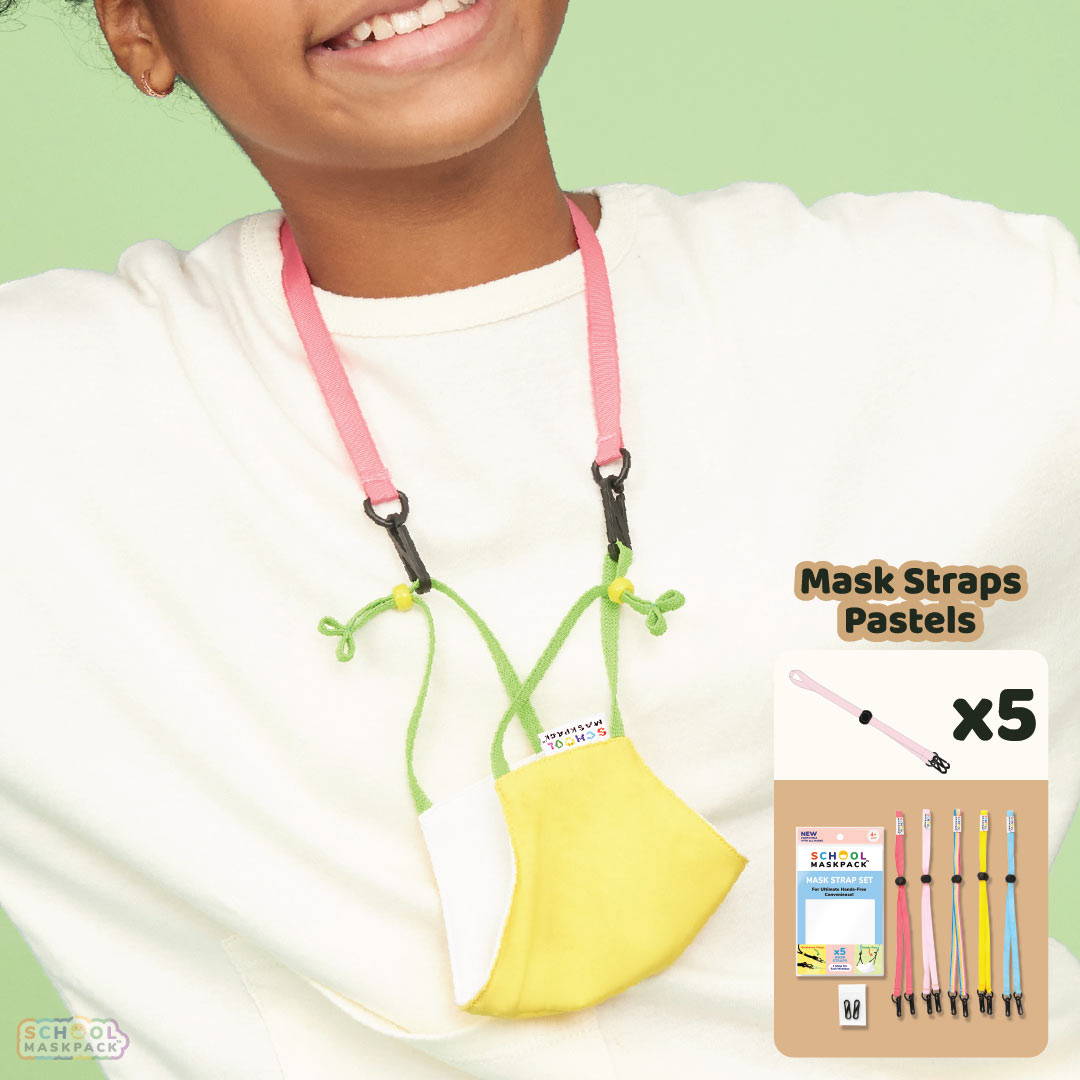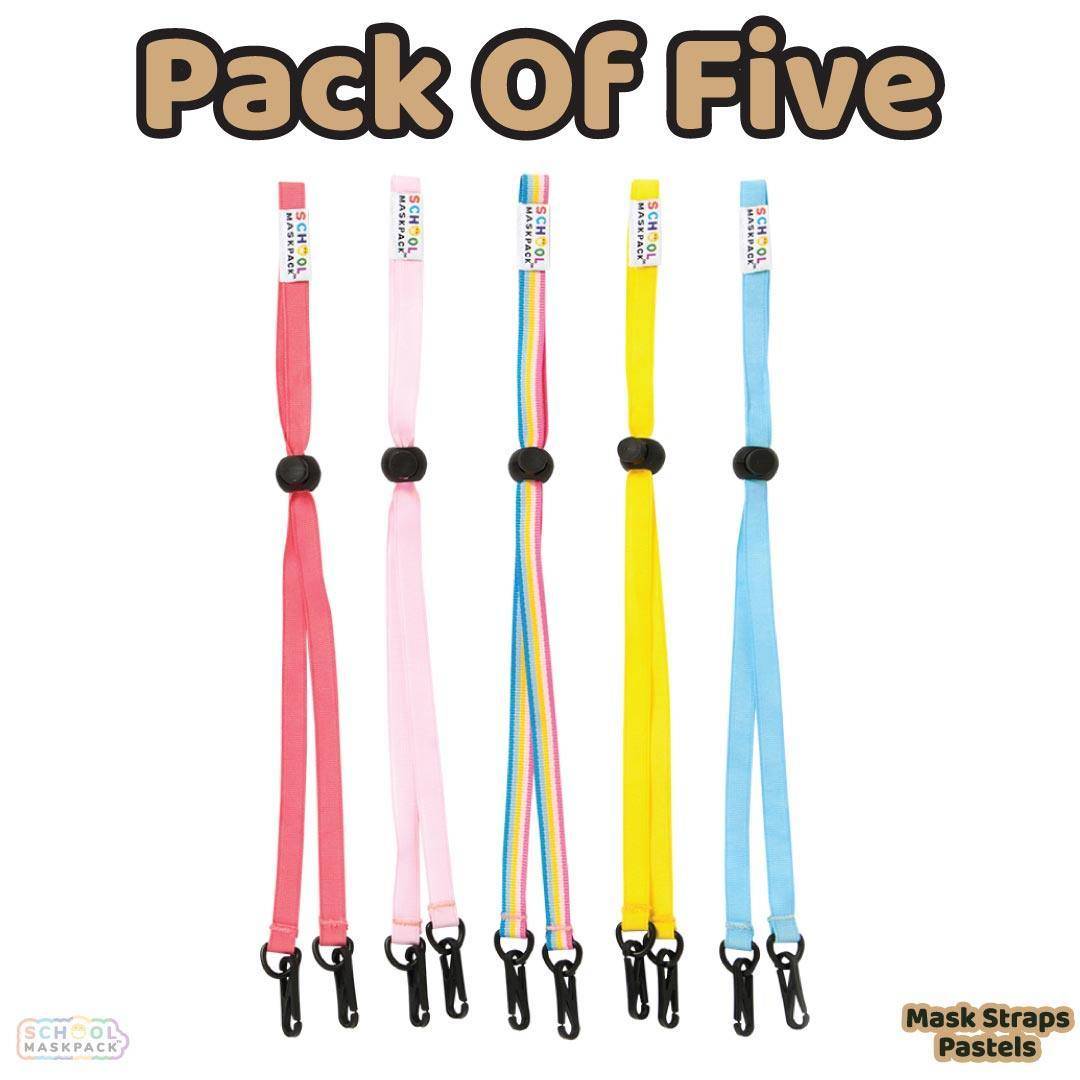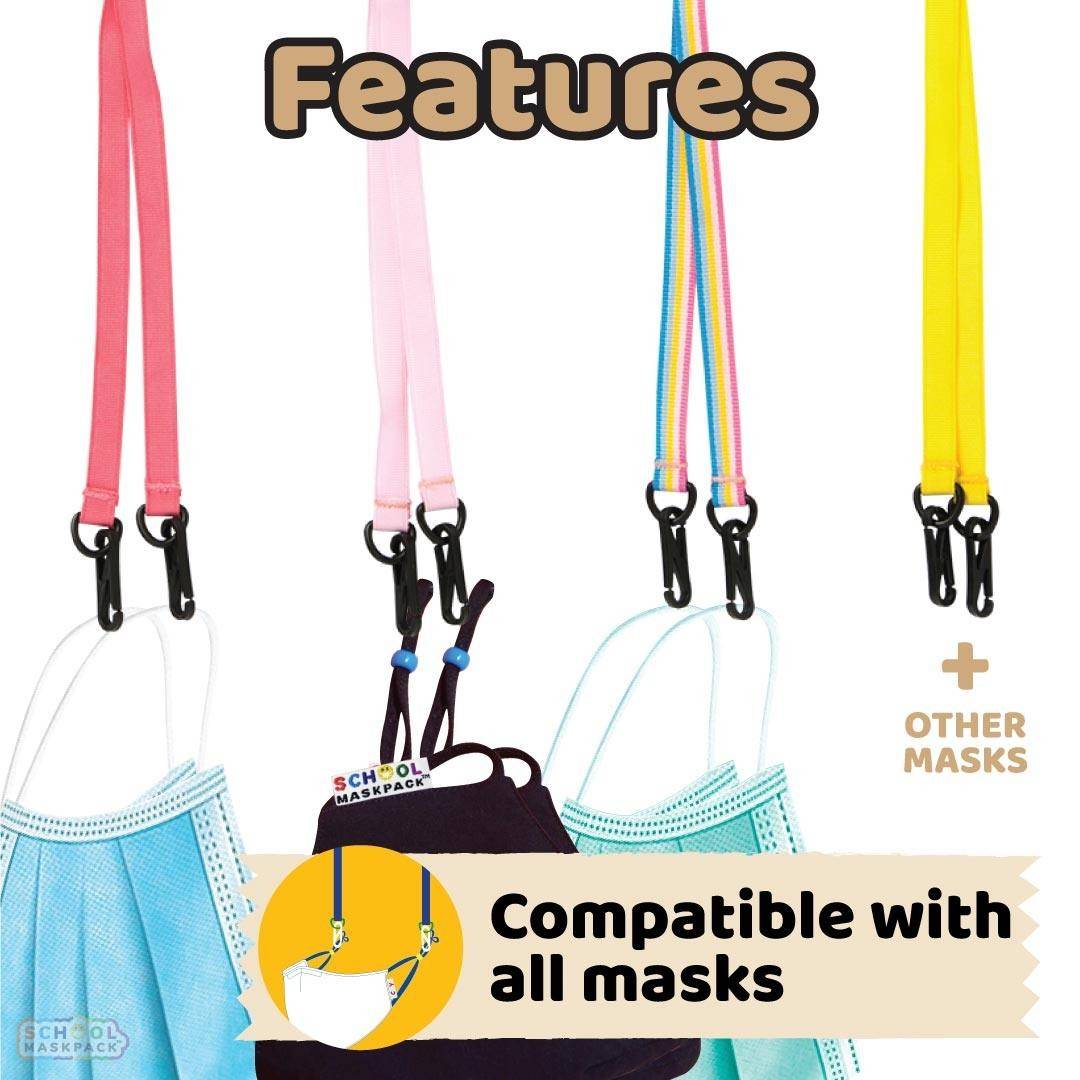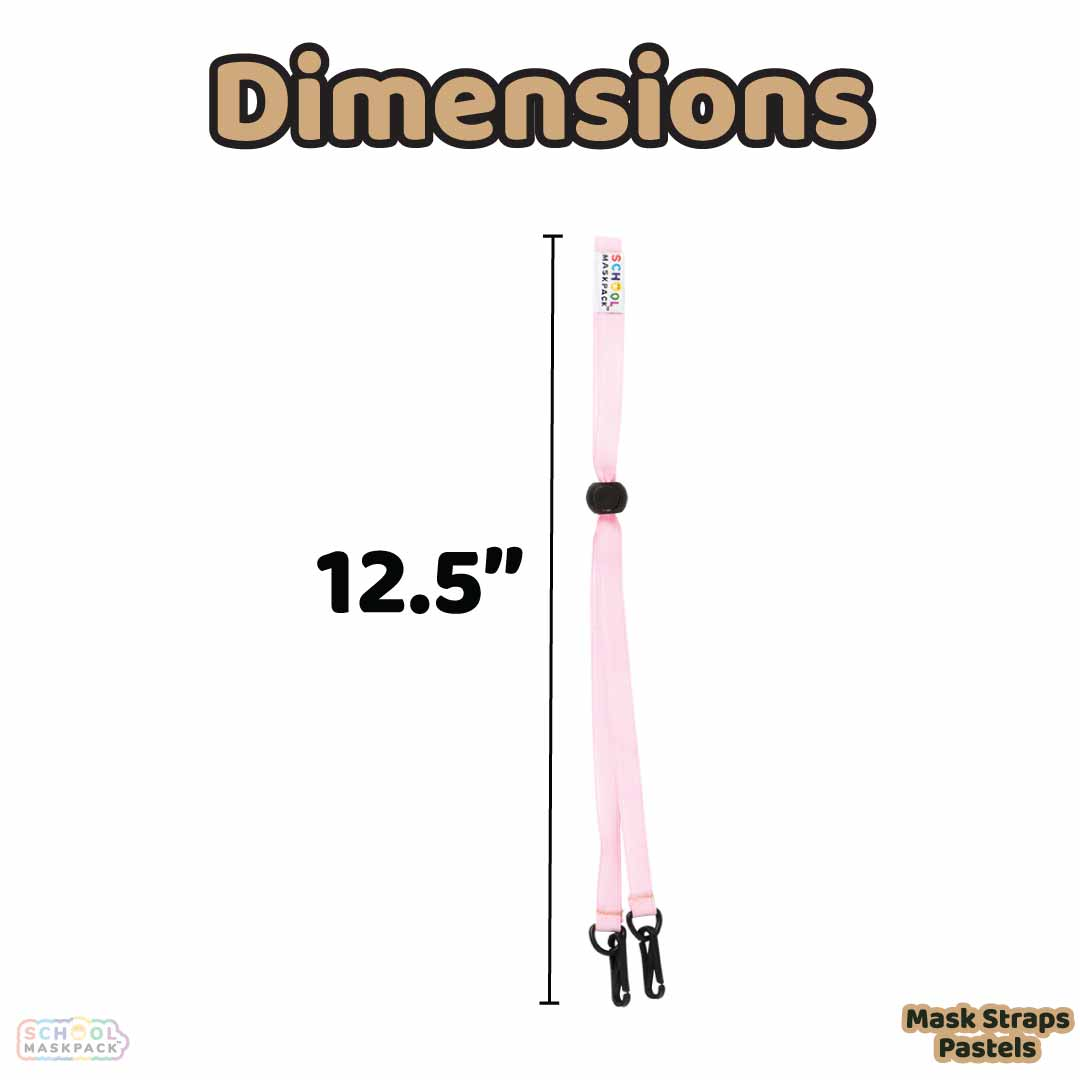 Kids Straps, Pastels, 5 Lanyards for Kids
$13.99 ($2.79/5 items) $19.99
FLASH SALE   auto applied discount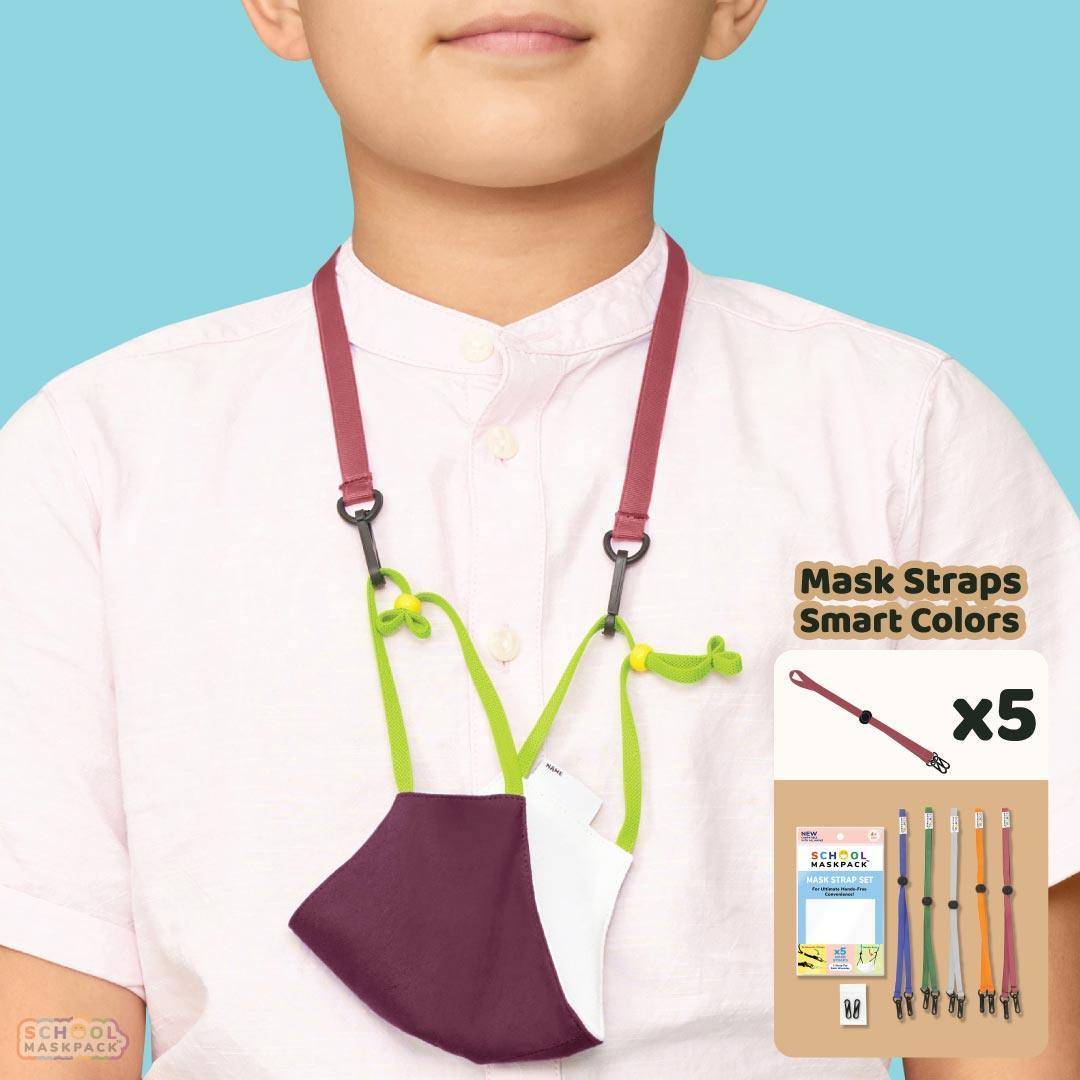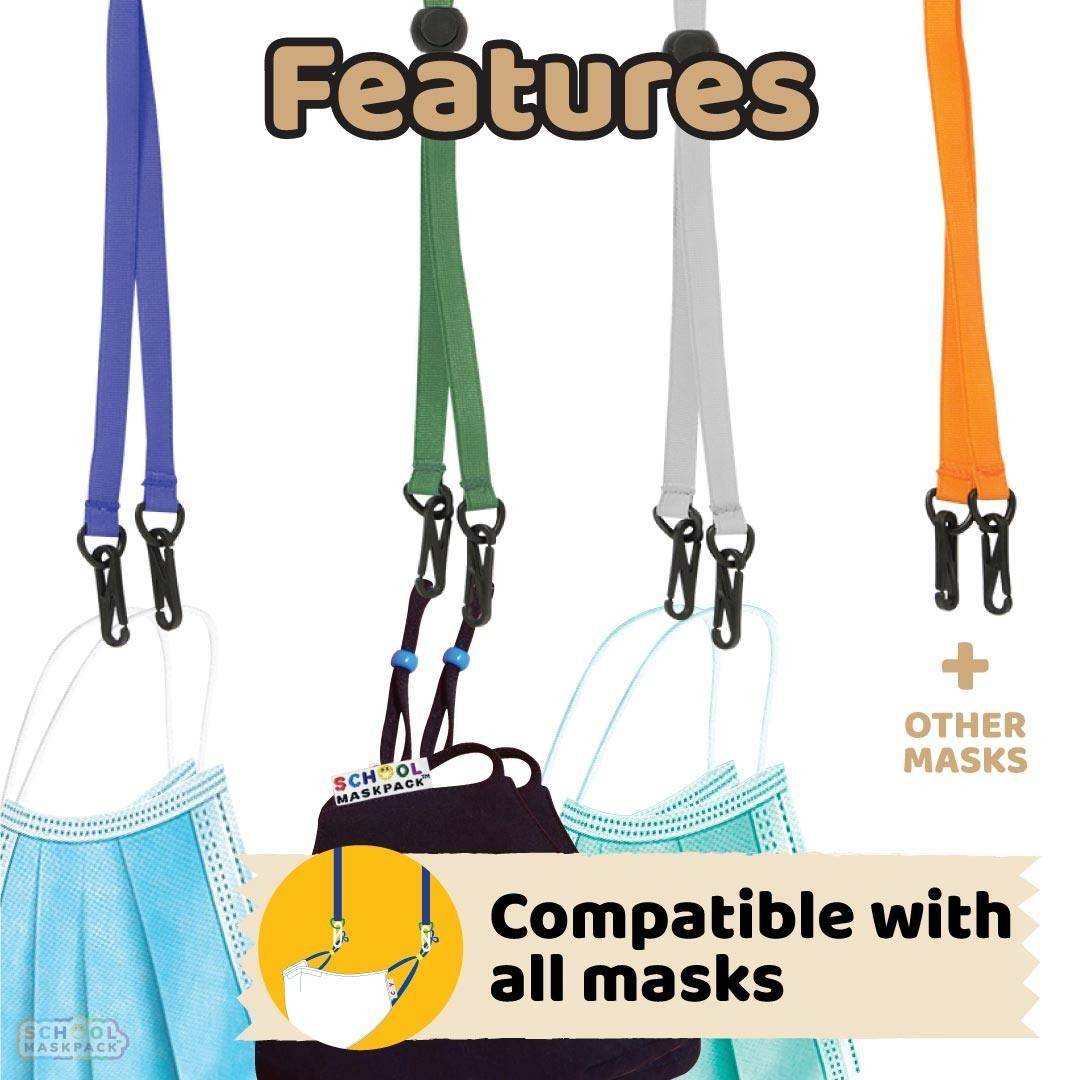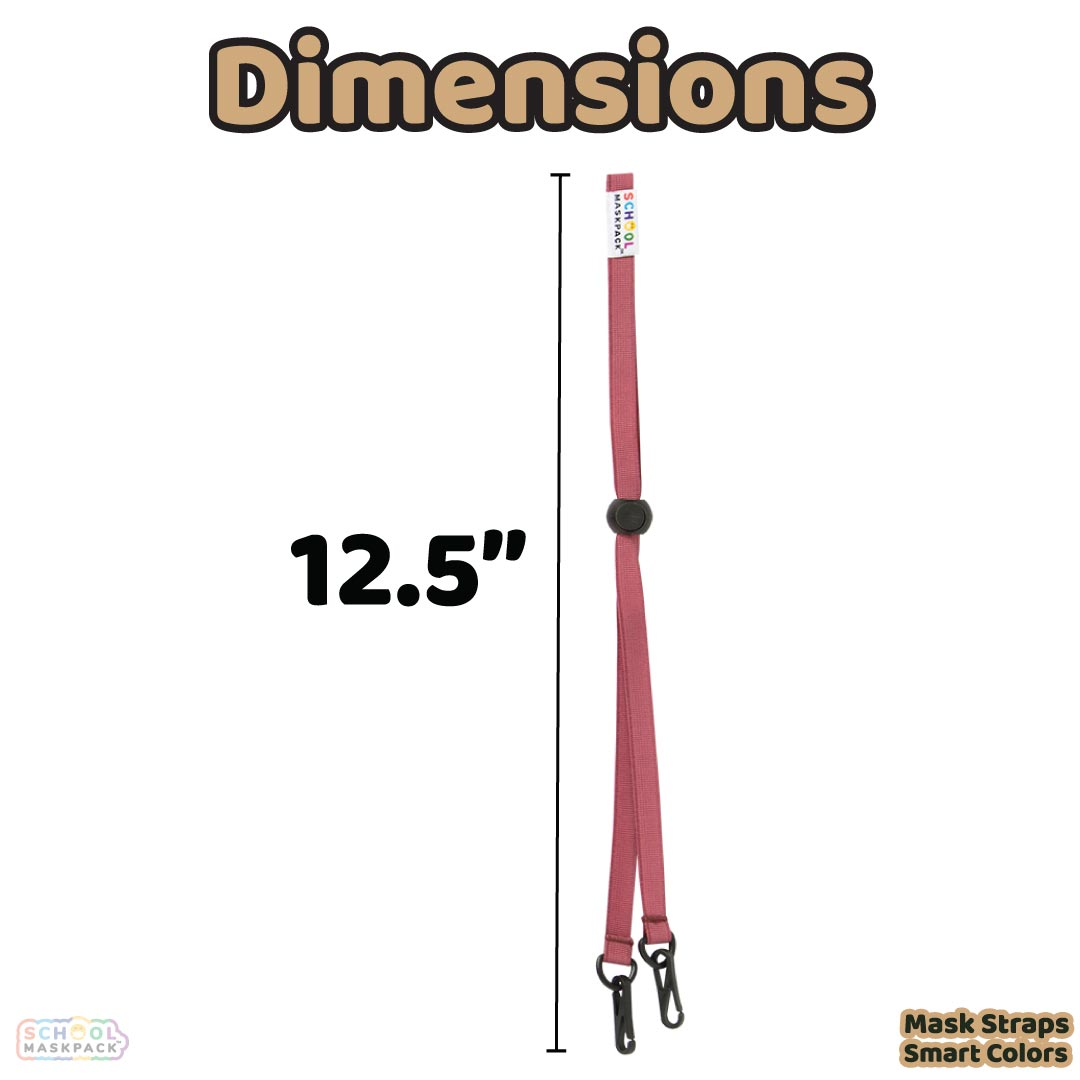 Kids Straps, Smart Colors, 5 Lanyards for Kids
$13.99 ($2.79/5 items) $19.99
FLASH SALE   auto applied discount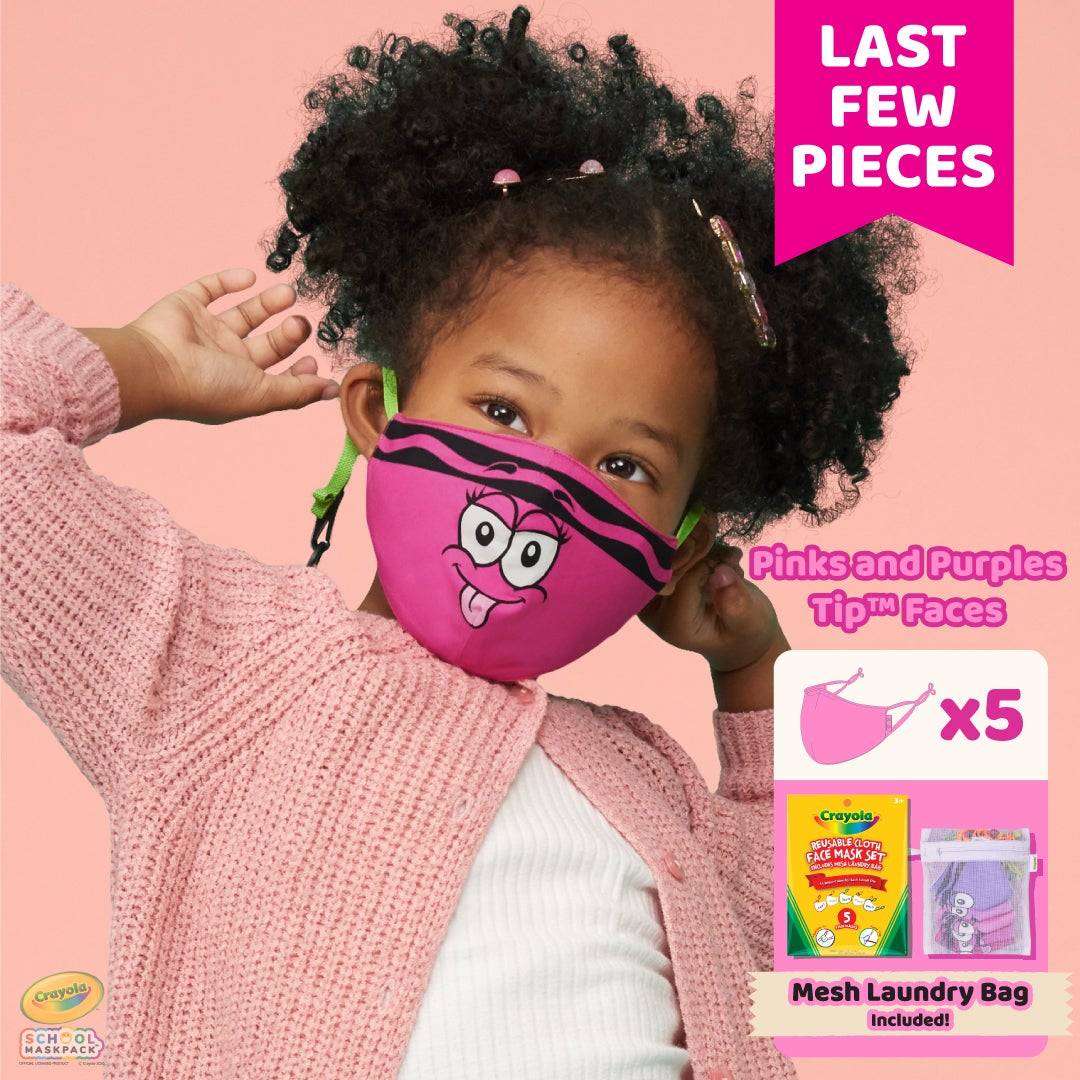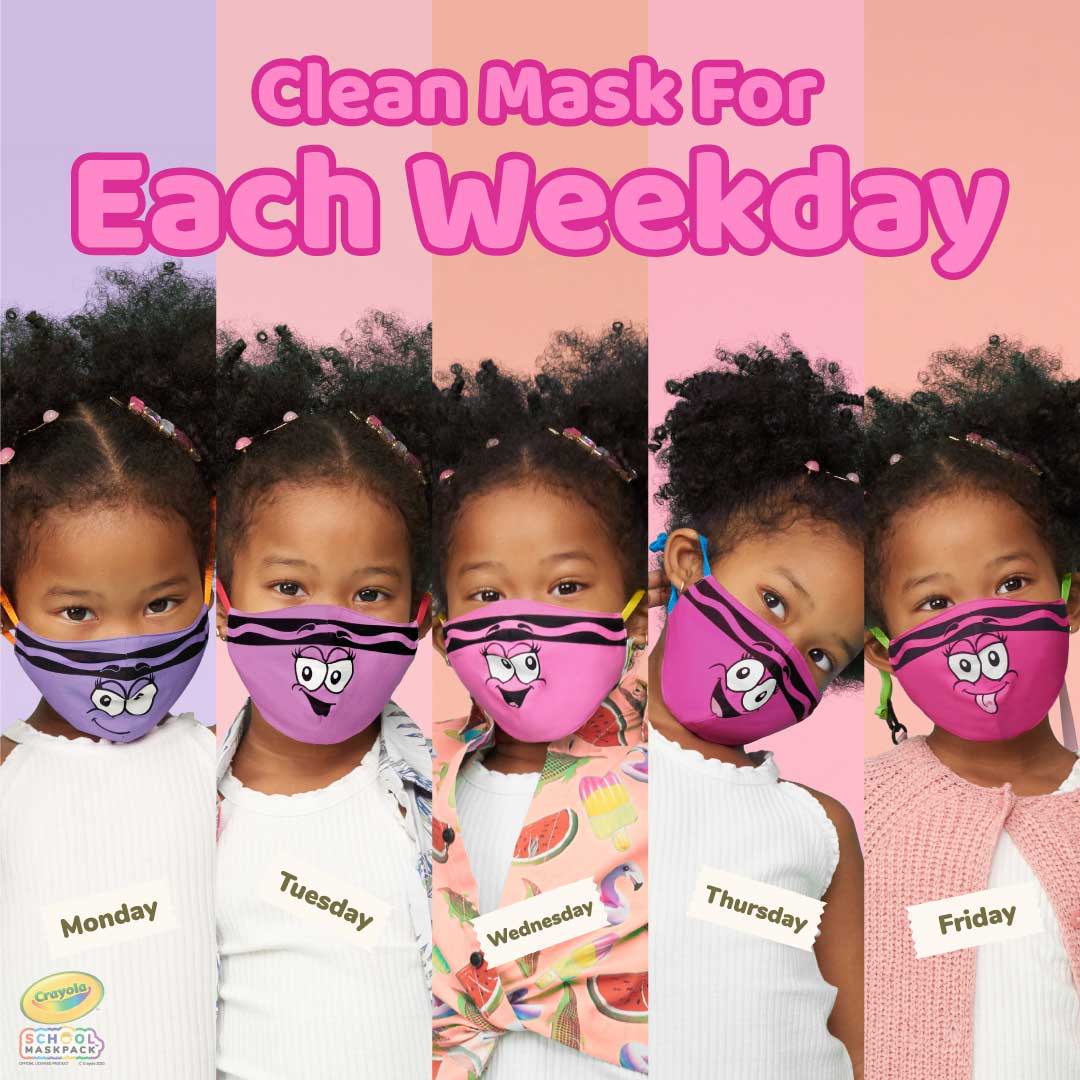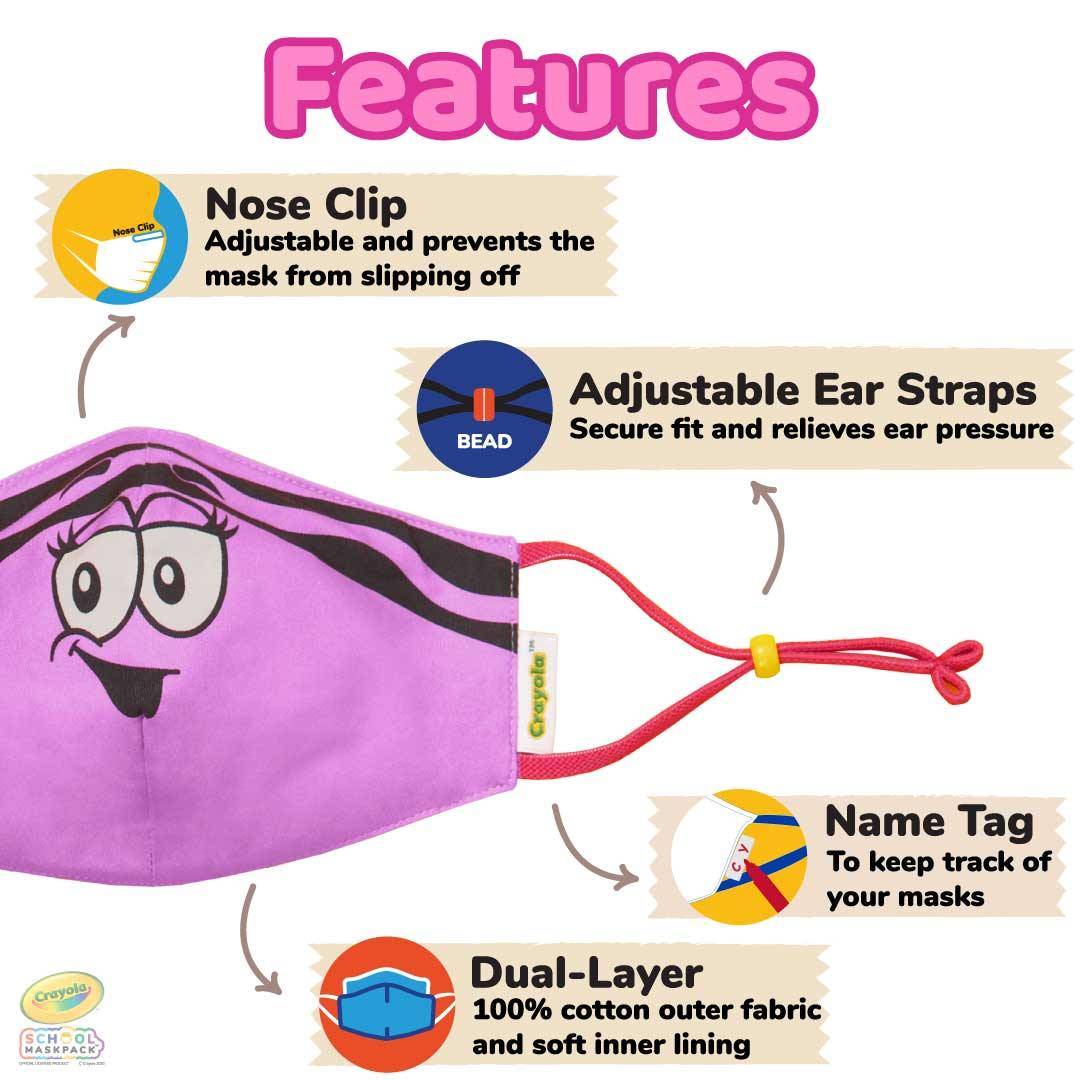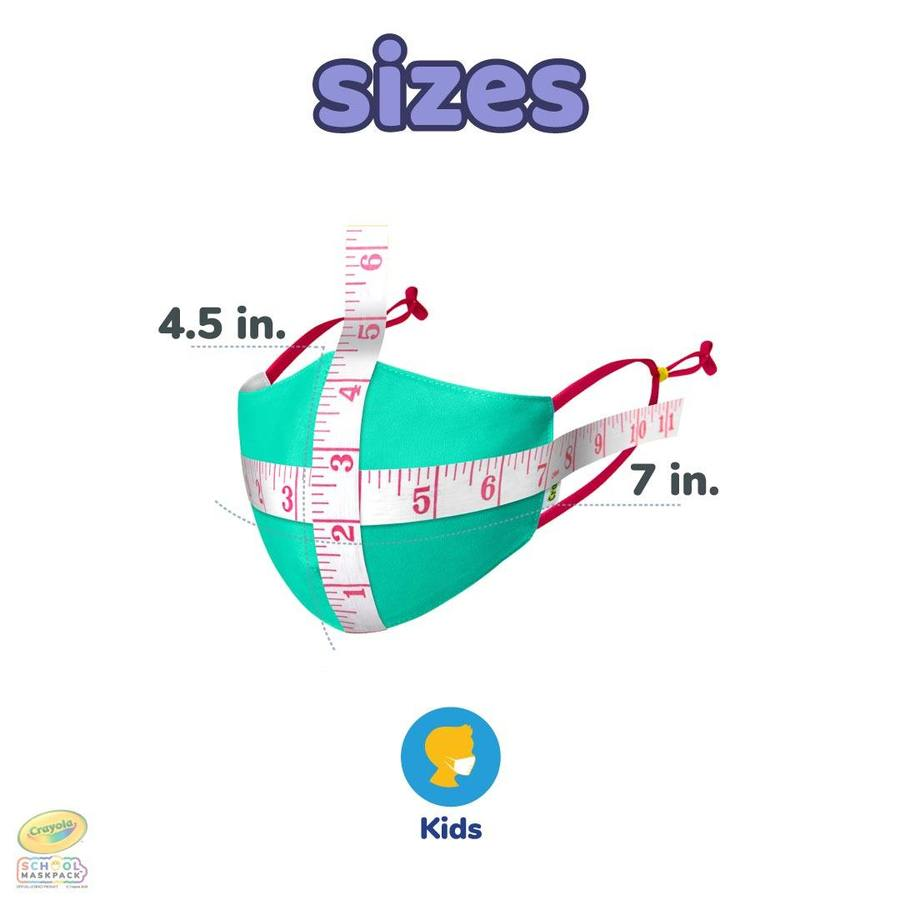 Crayola™ Kids, Pink and Purple, 5 Masks, Size Small
$23.99 ($2.39/10 items) $59.98
BUY 1 GET 1 FREE   auto applied discount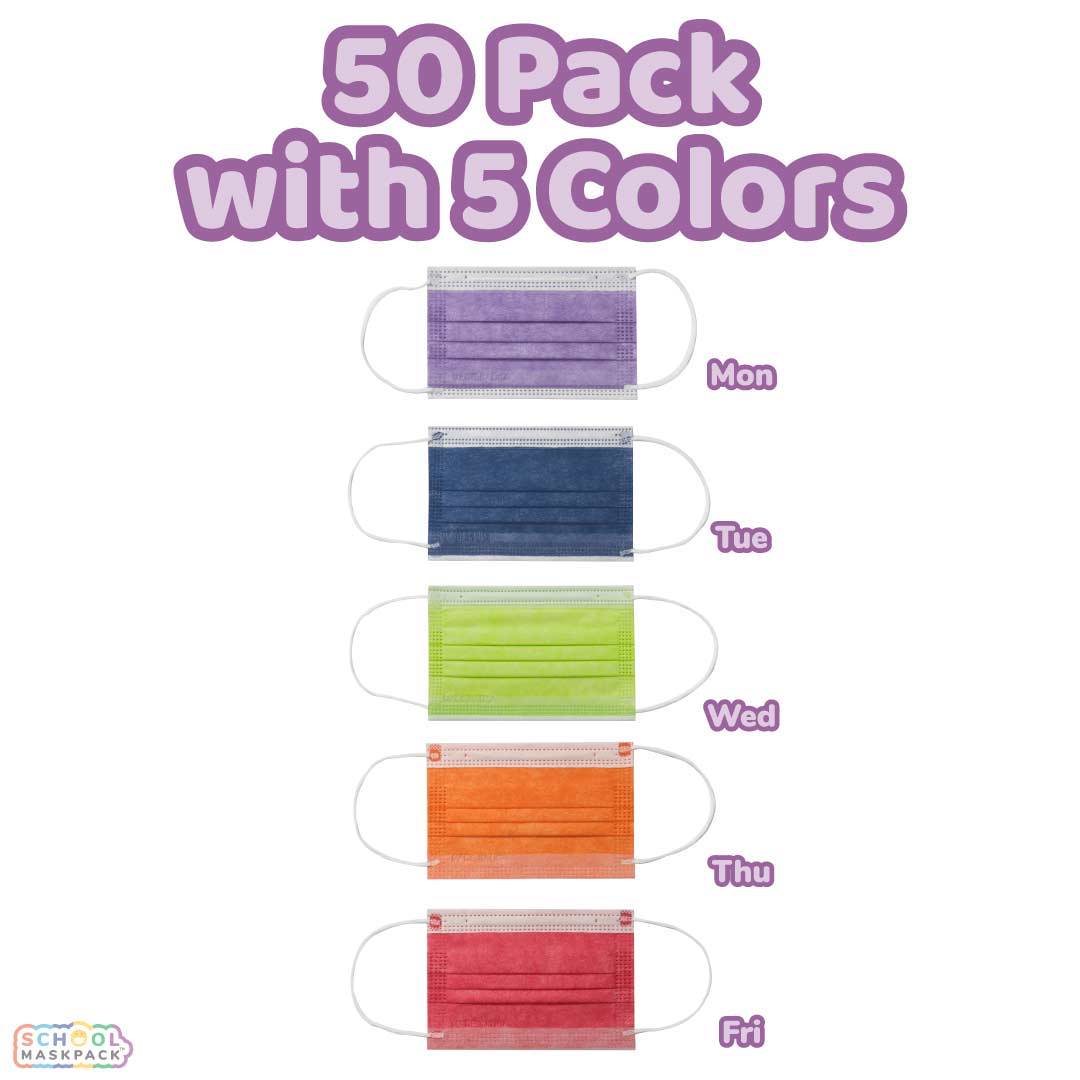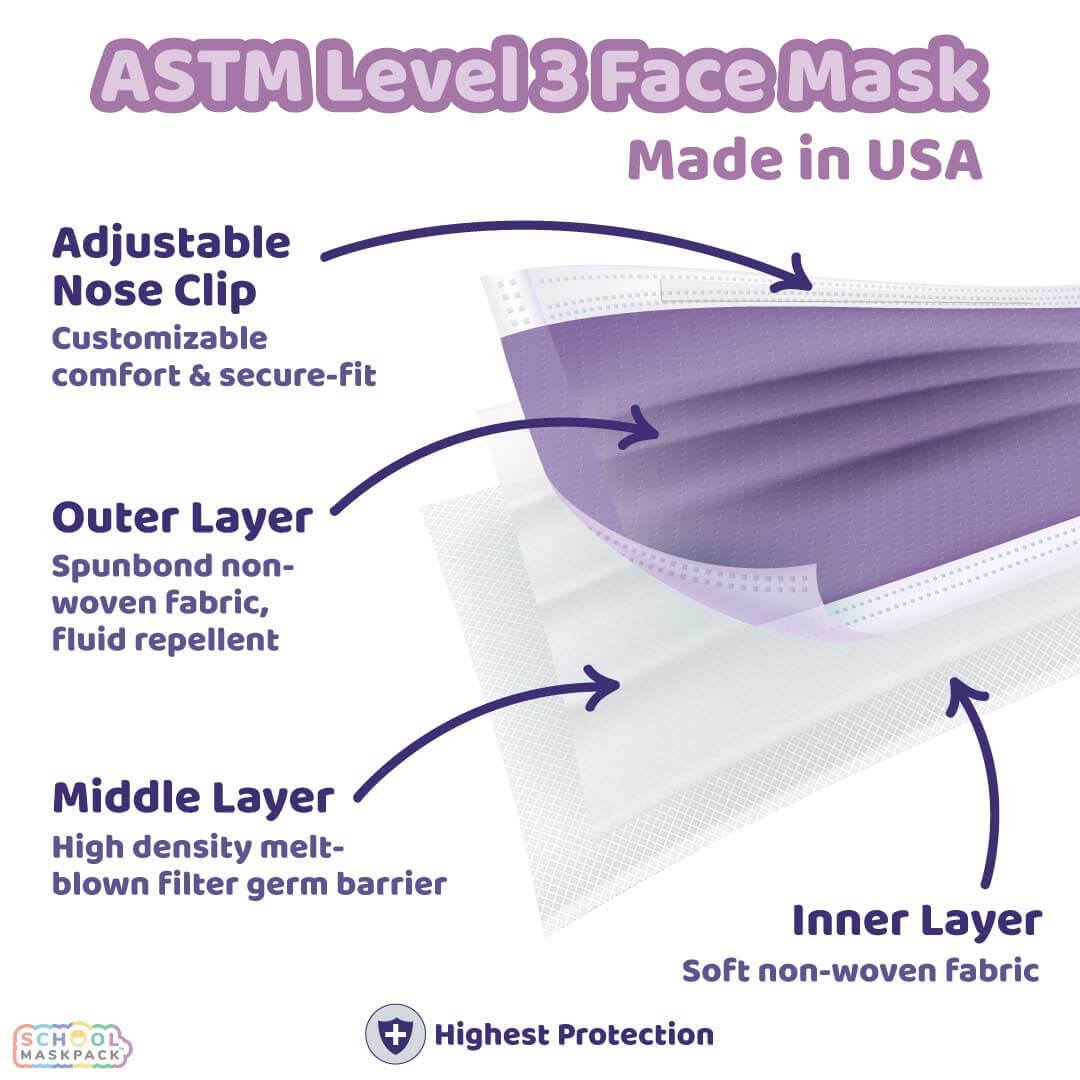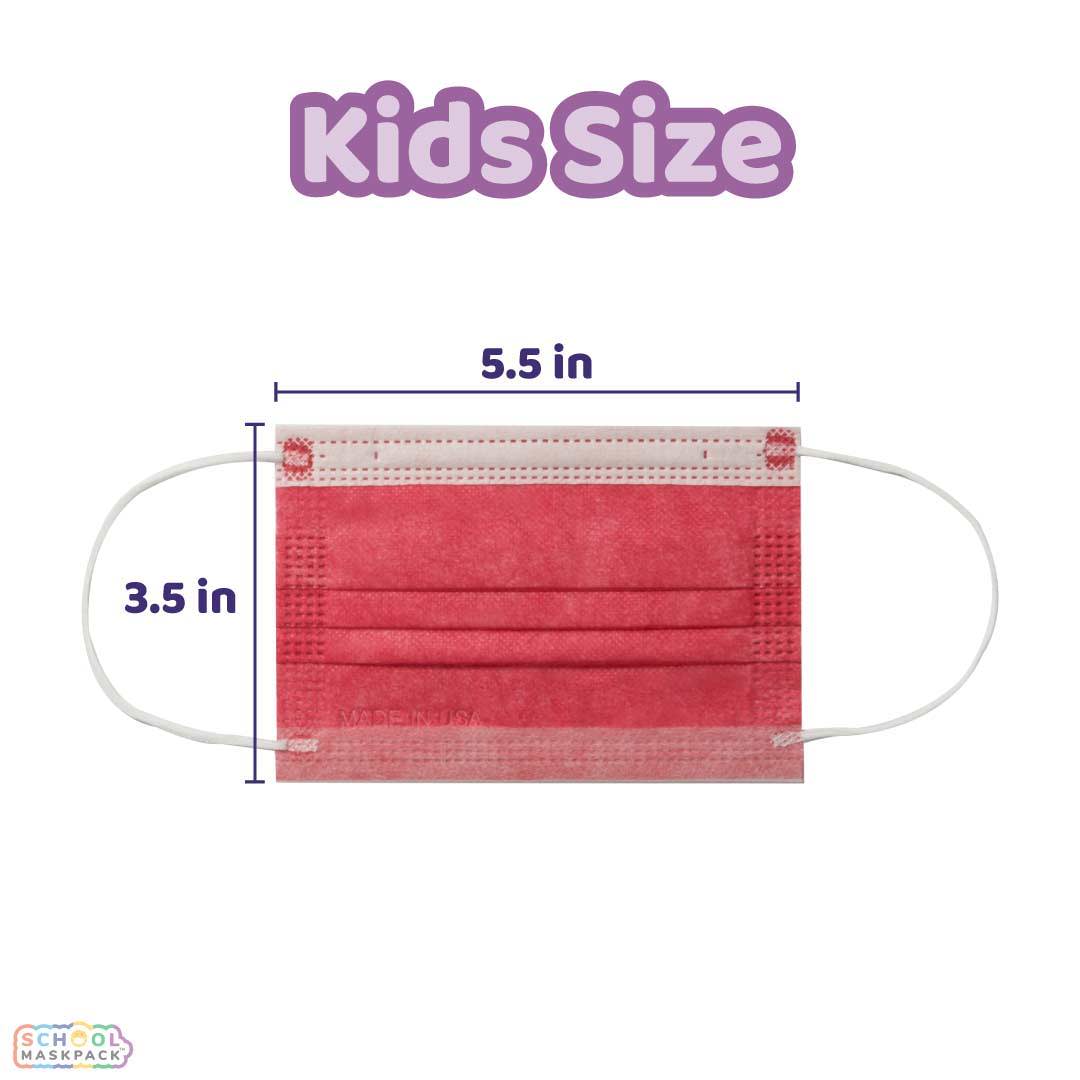 Disposable ASTM L3, 5-Color, 50 Mask, Size Small
$19.99 ($0.39/50 items) $39.99
FLASH SALE   auto applied discount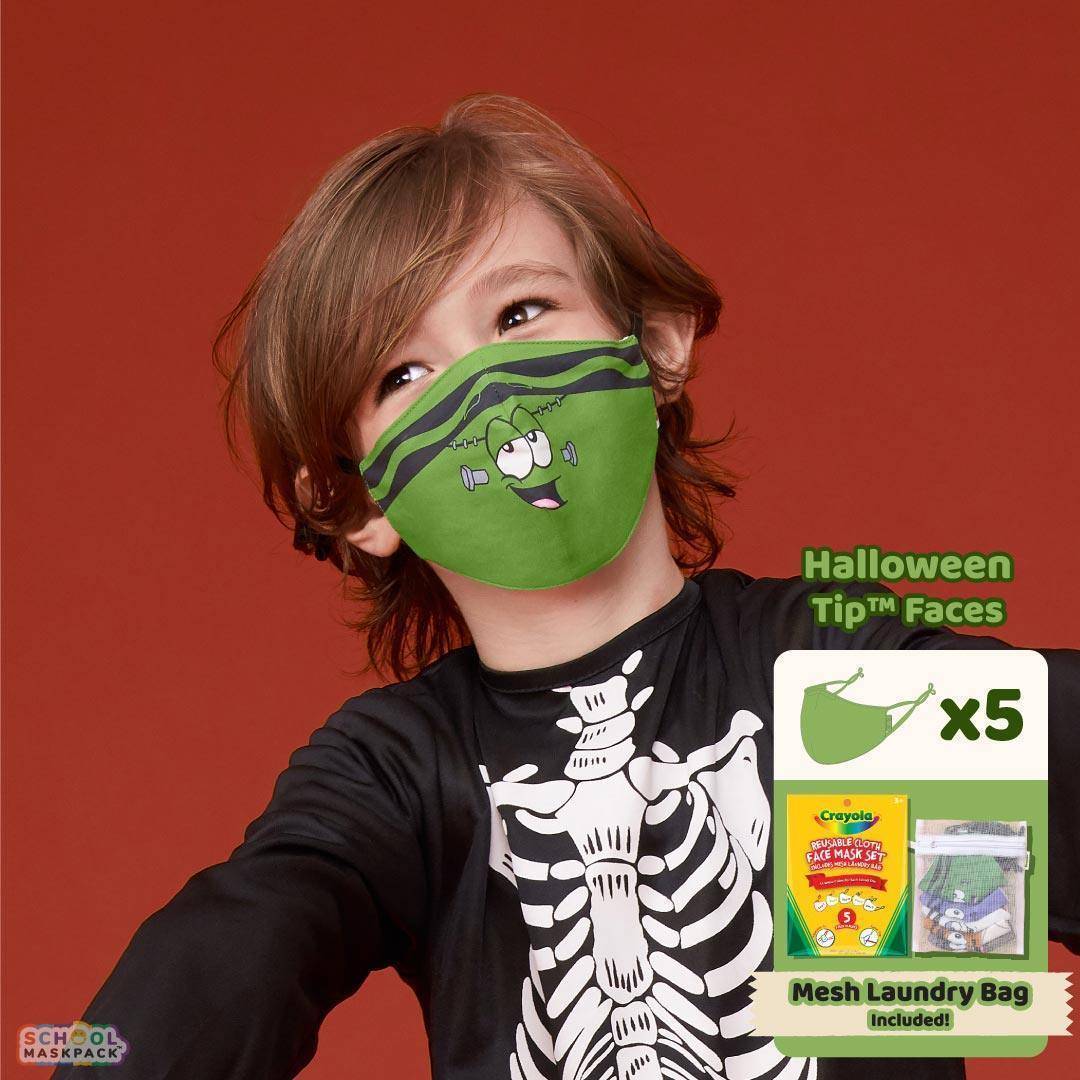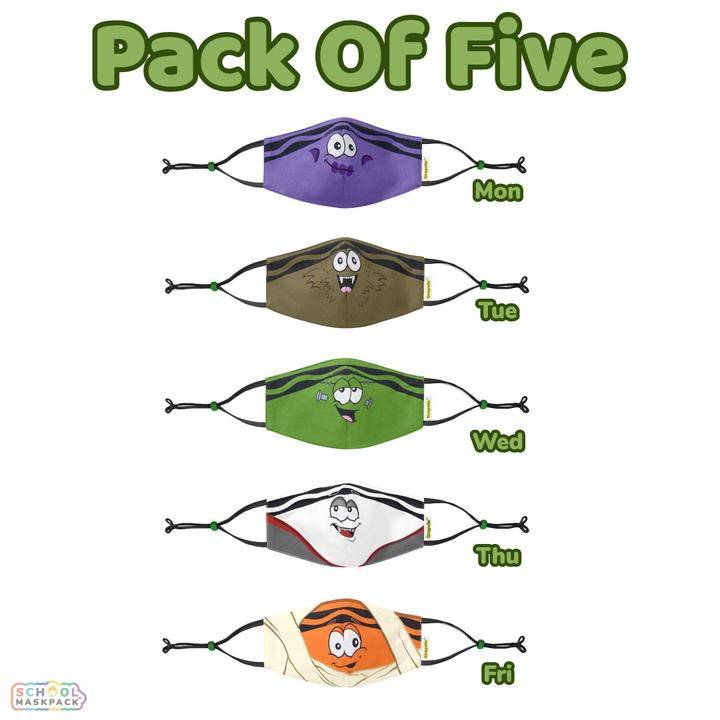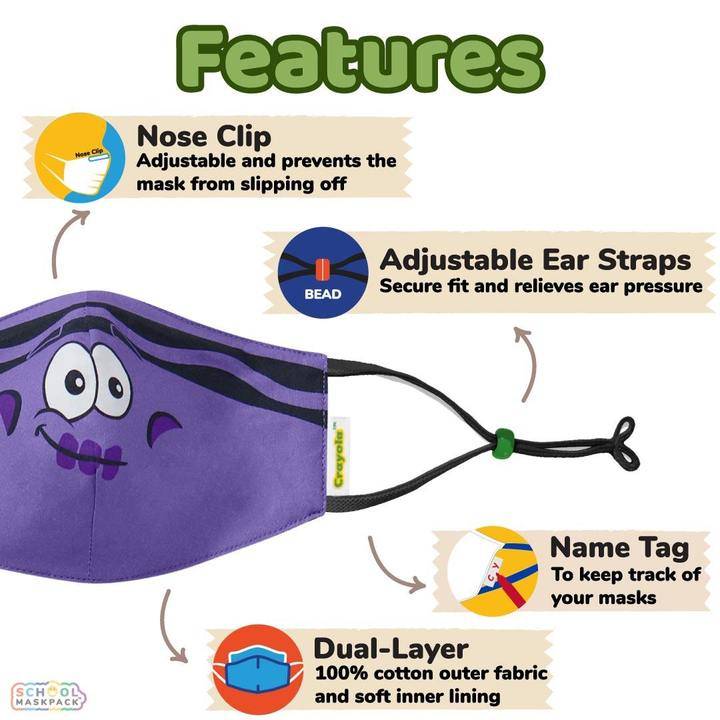 Crayola™ Kids, Halloween, 5 Masks, Size Small
$23.99 ($4.79/5 items) $29.99
FLASH SALE   auto applied discount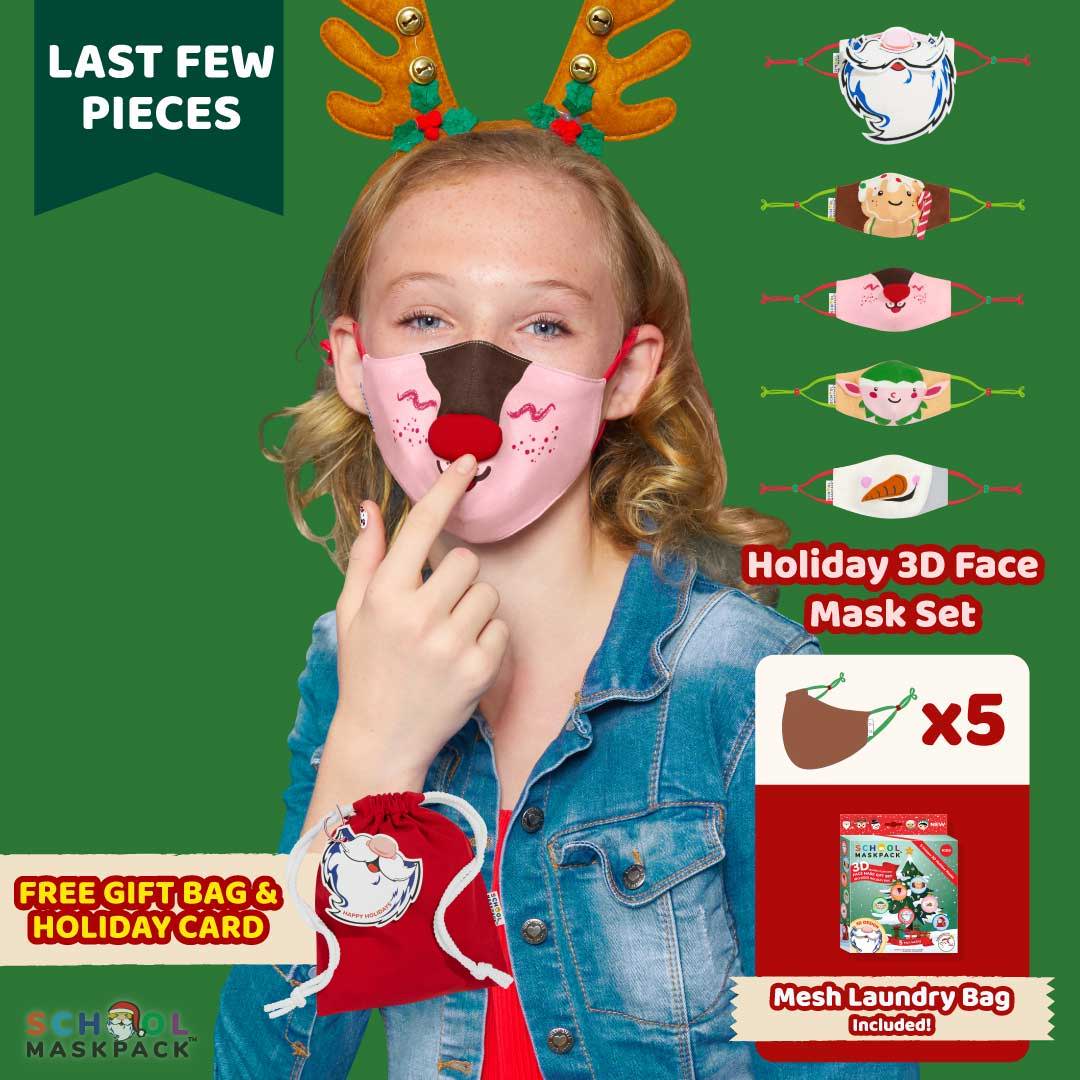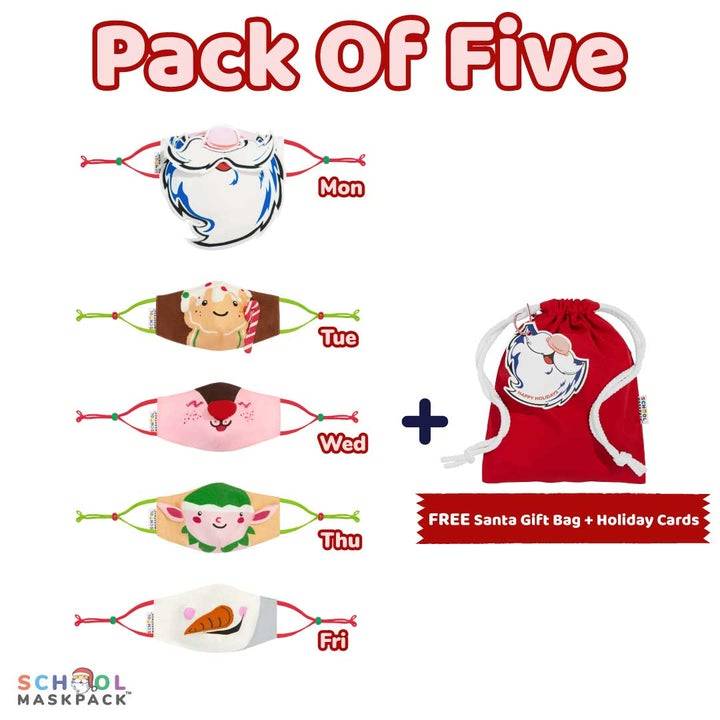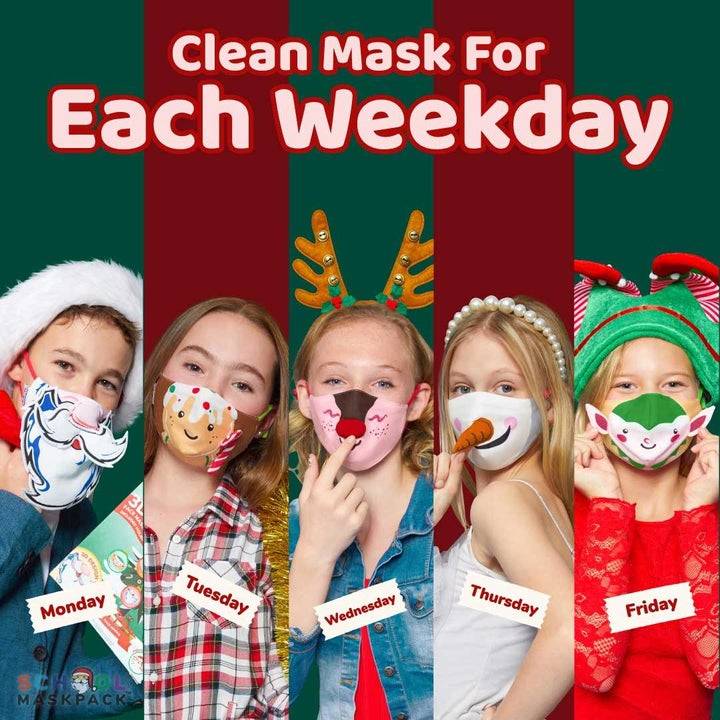 3D Holiday Mask, 5 Masks , Size Small
$29.99 ($5.99/5 items) $49.99
FLASH SALE   auto applied discount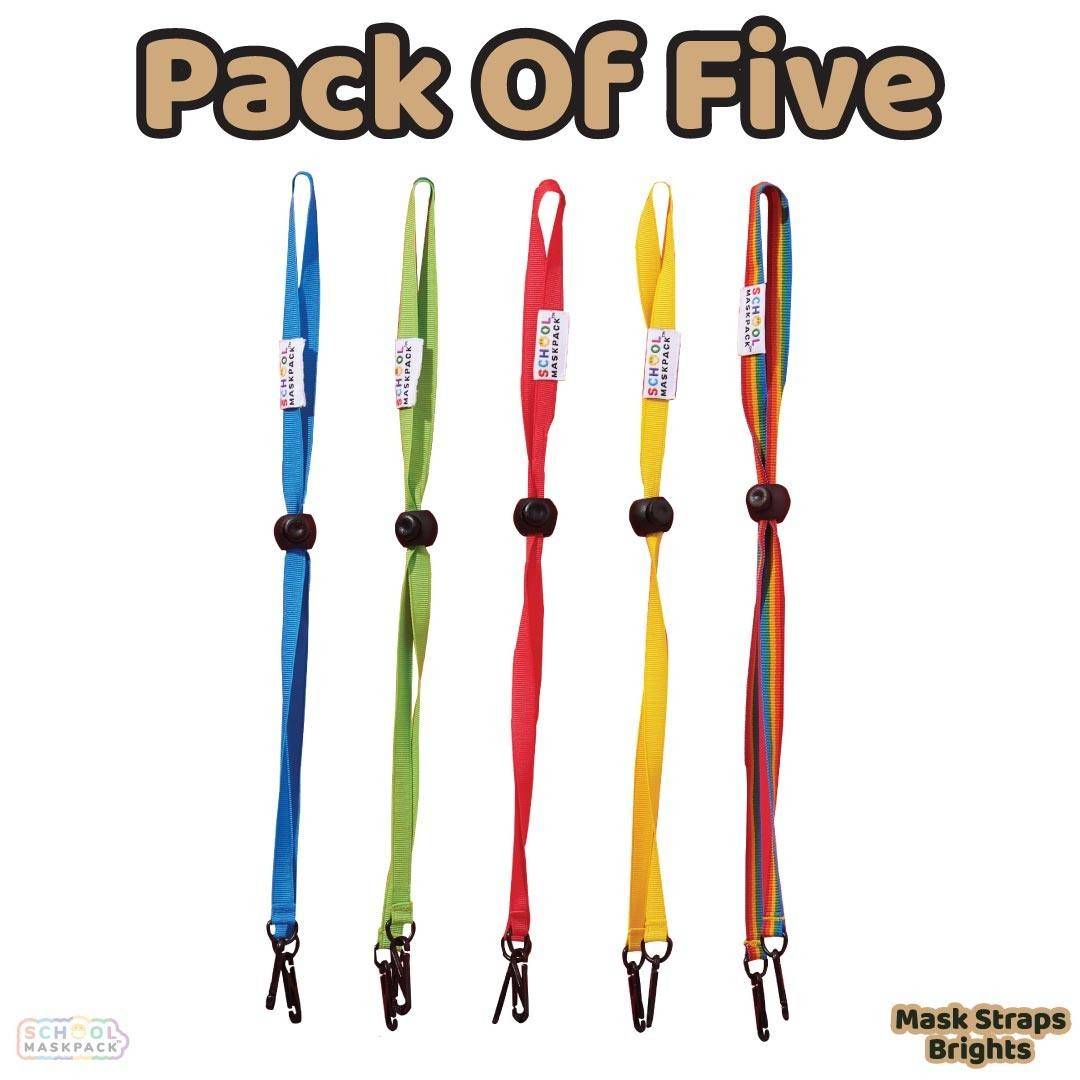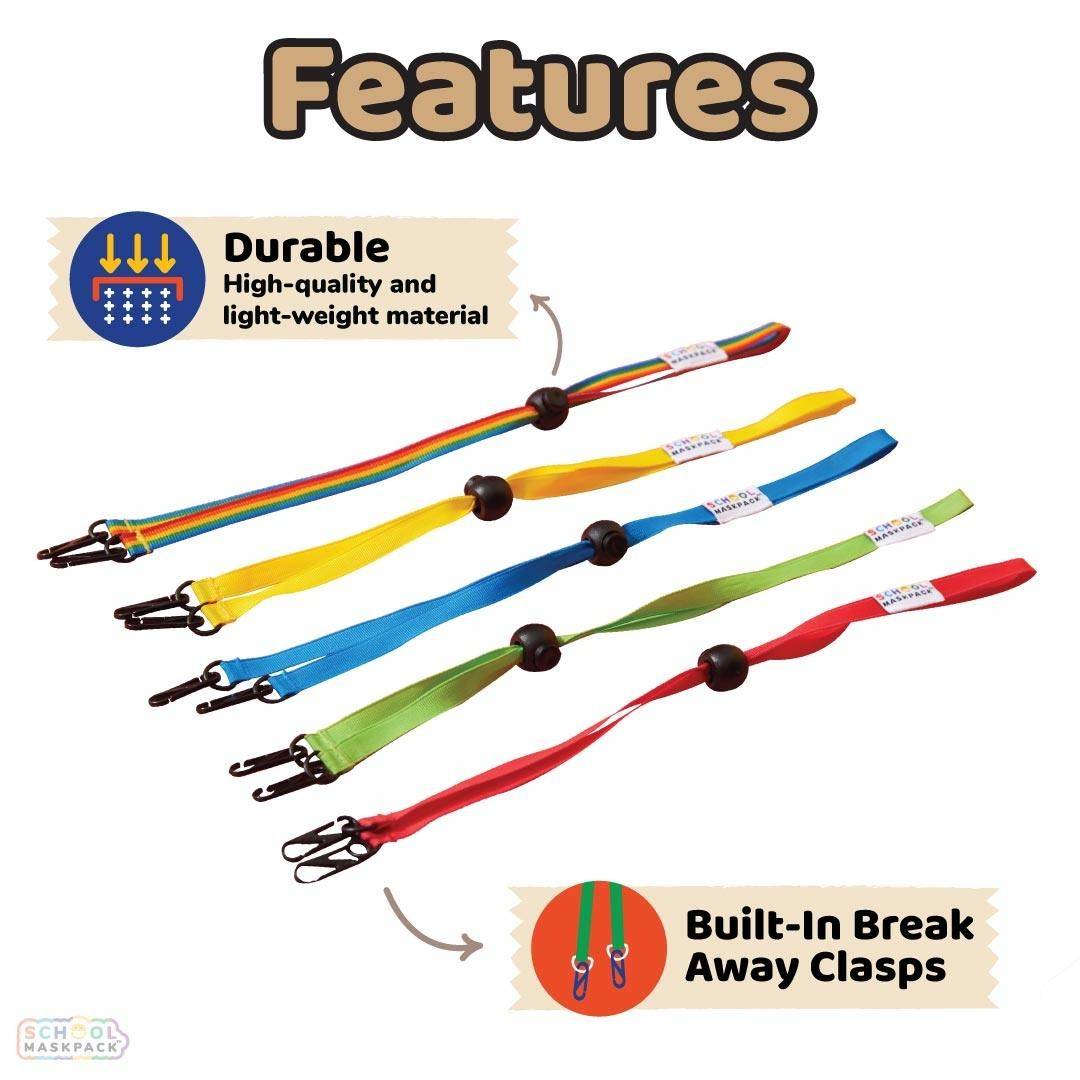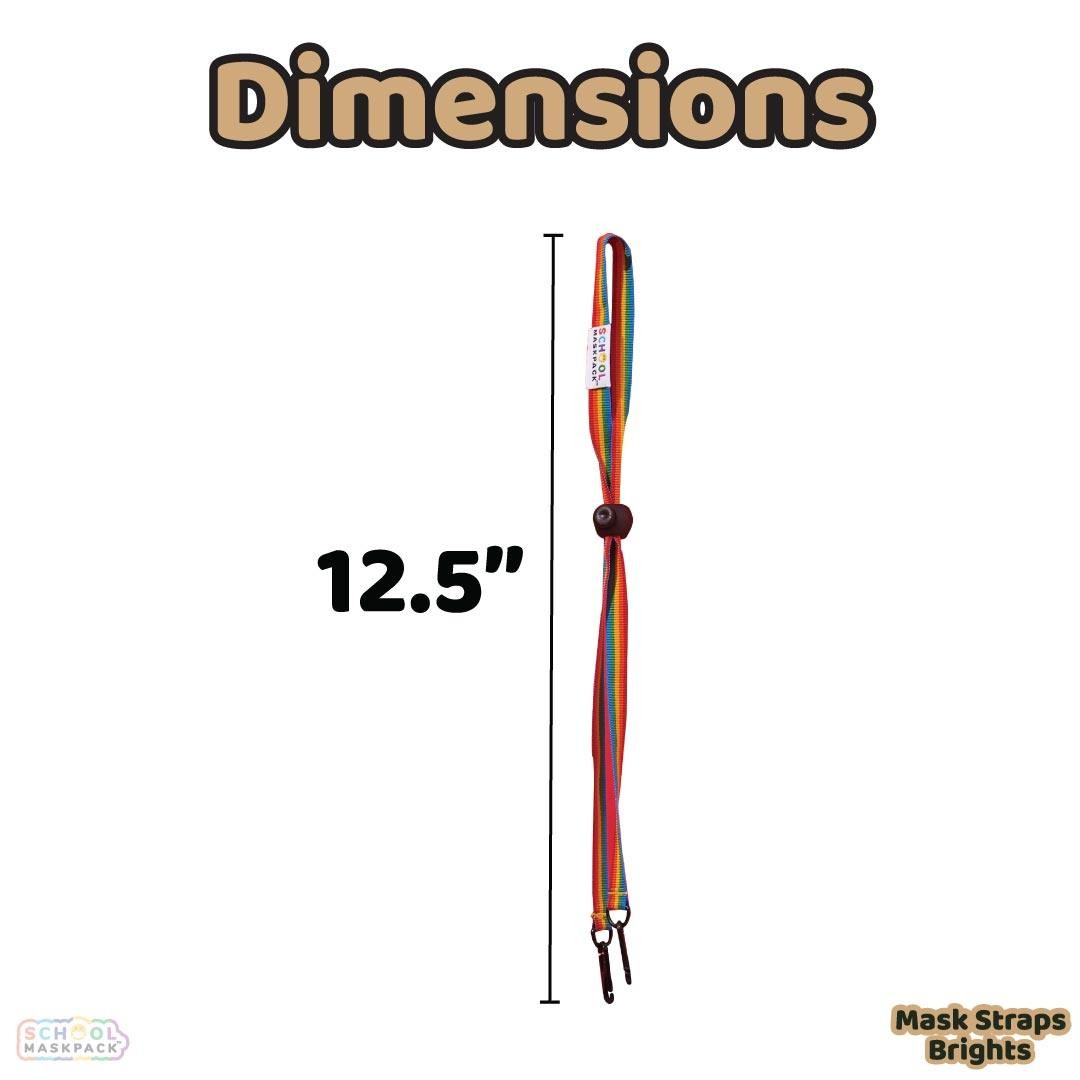 Kids Straps, Brights, 5 Lanyards for Kids
$17.99 ($3.59/5 items) $19.99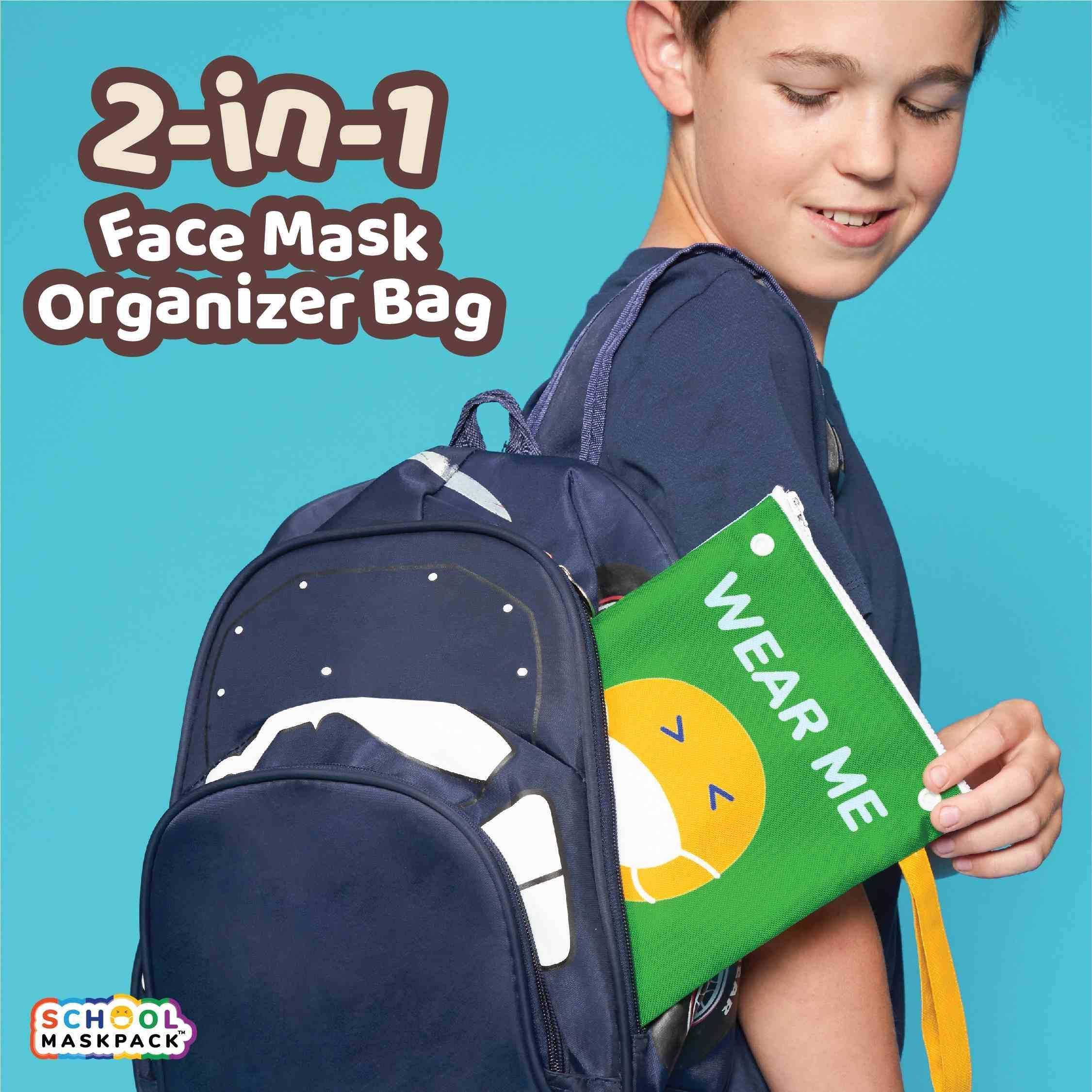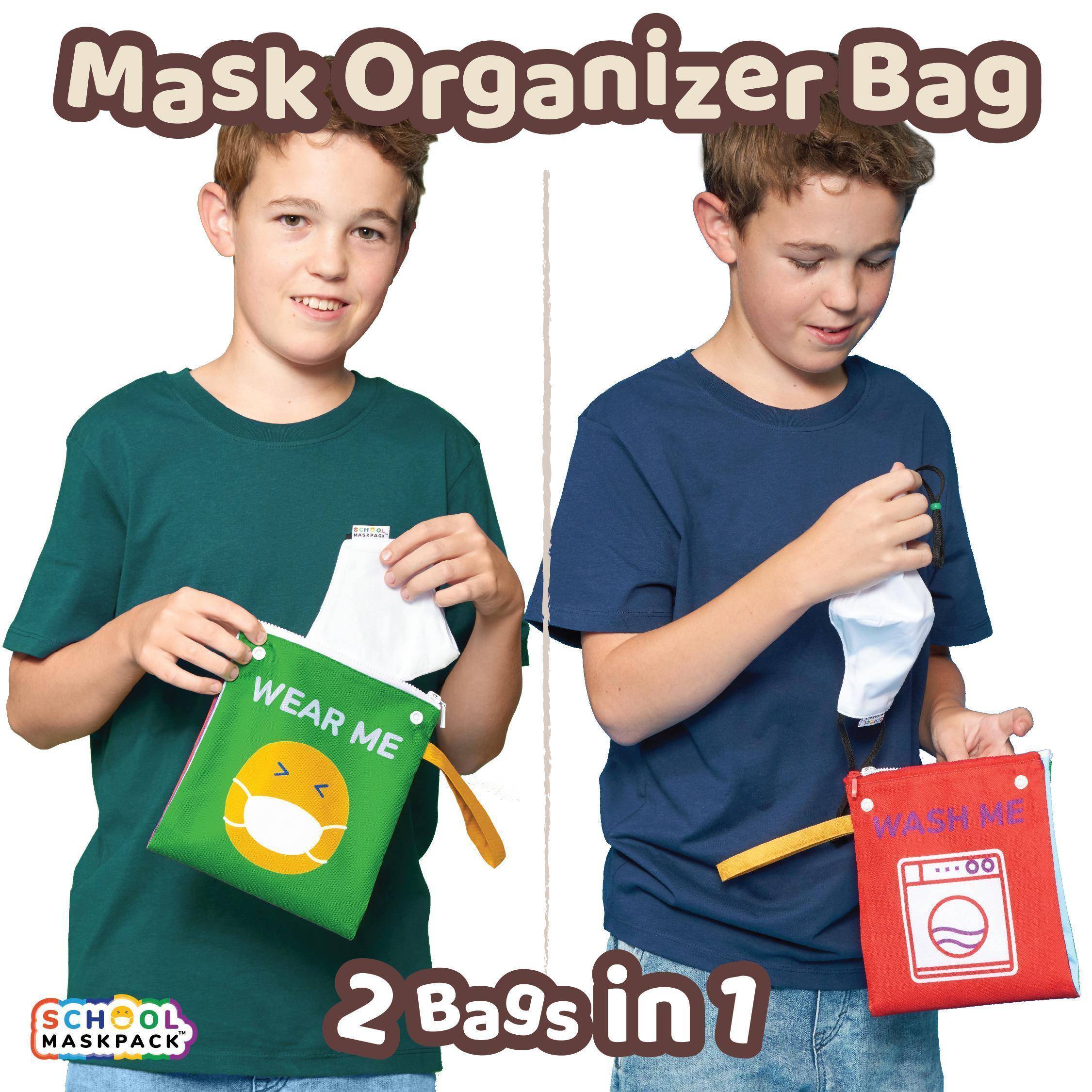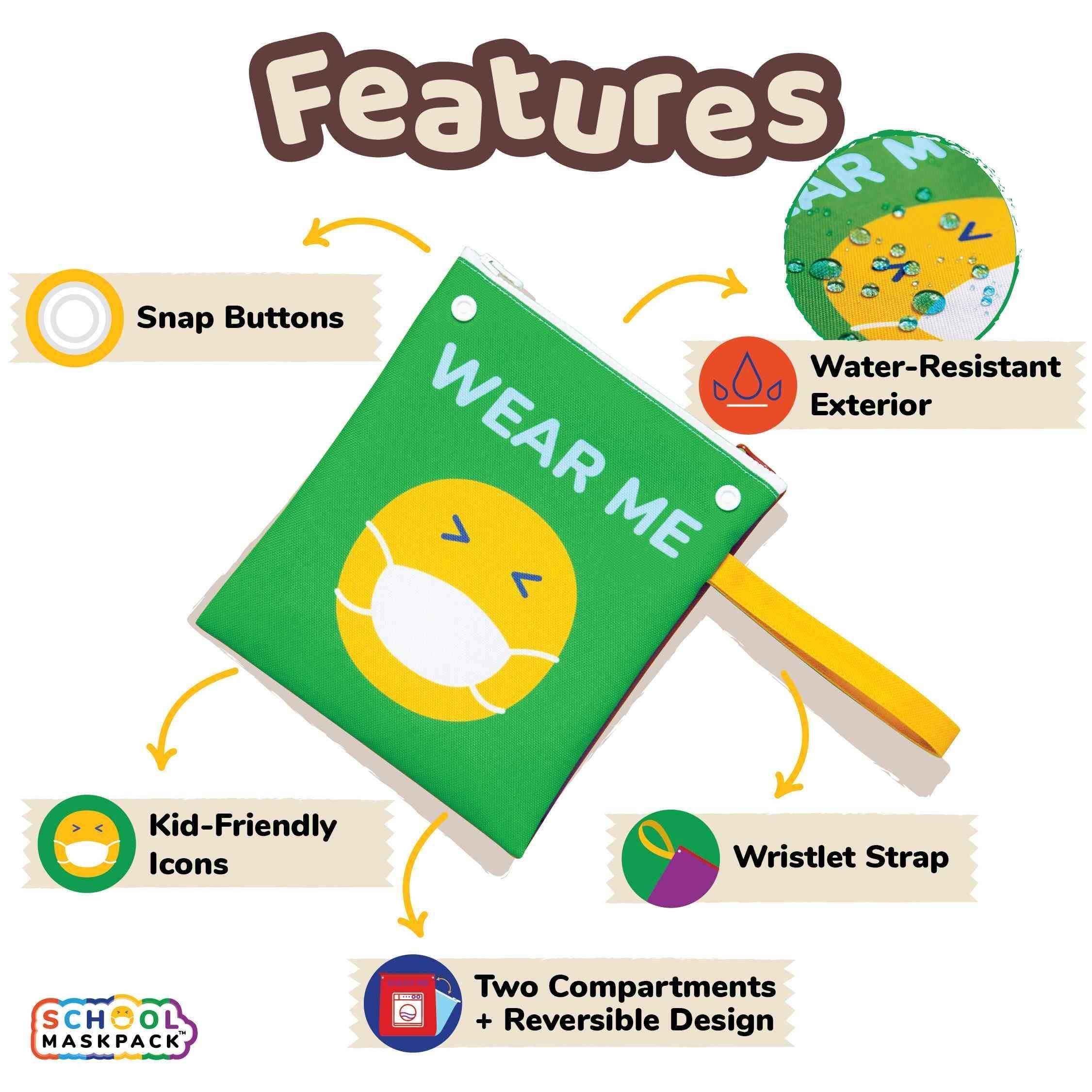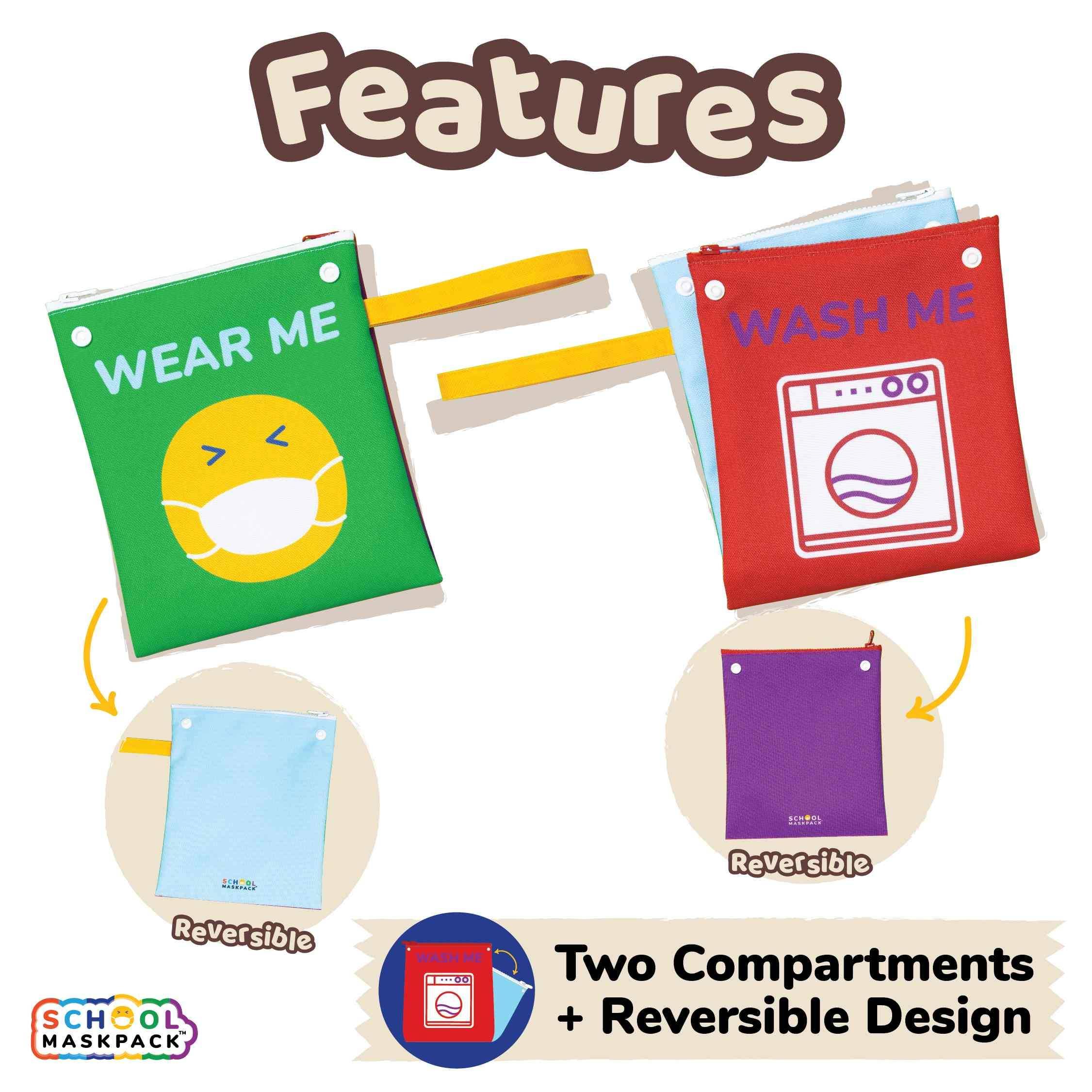 Two-in-One Face Mask Organizer Bag
$17.99 ($17.99/1 item) $19.99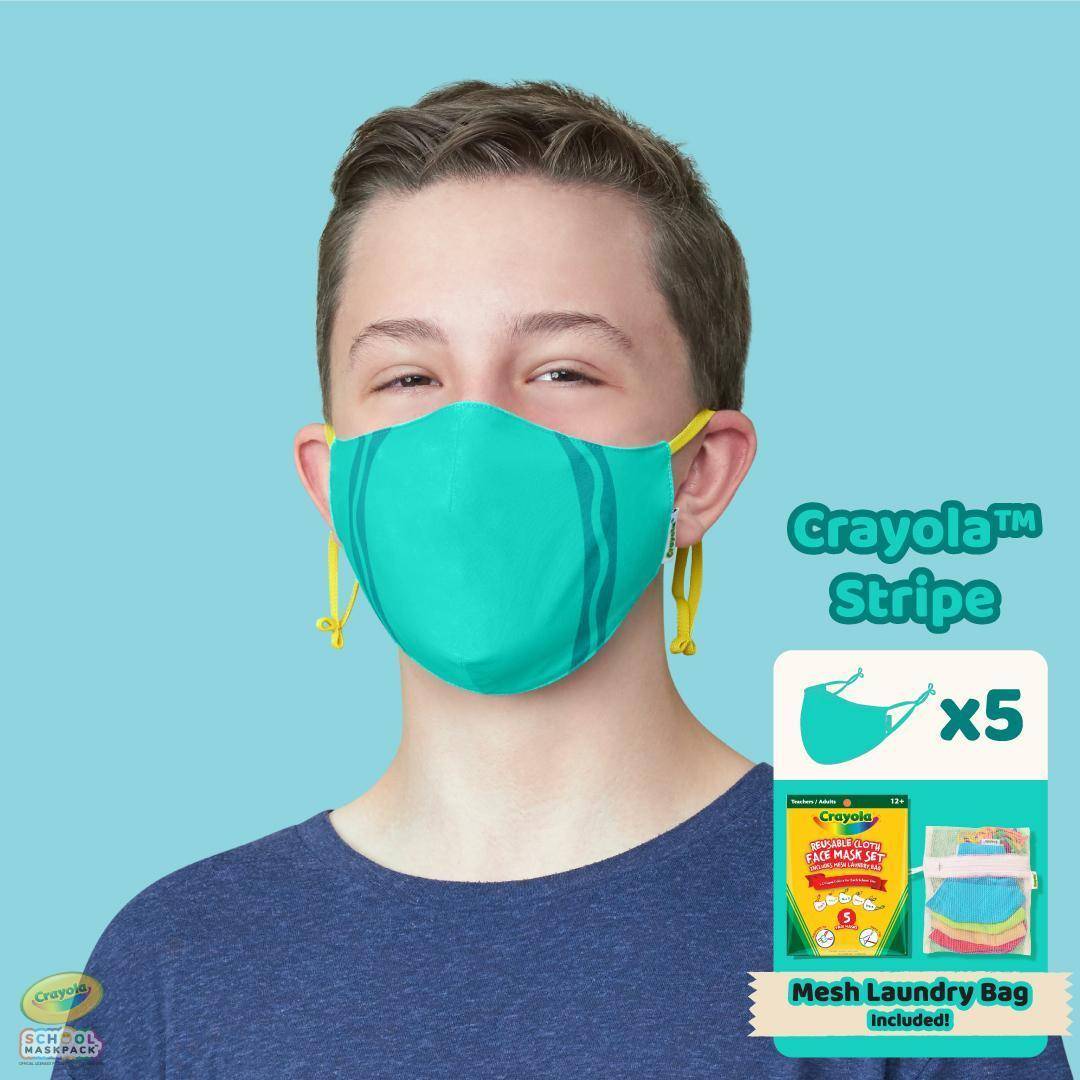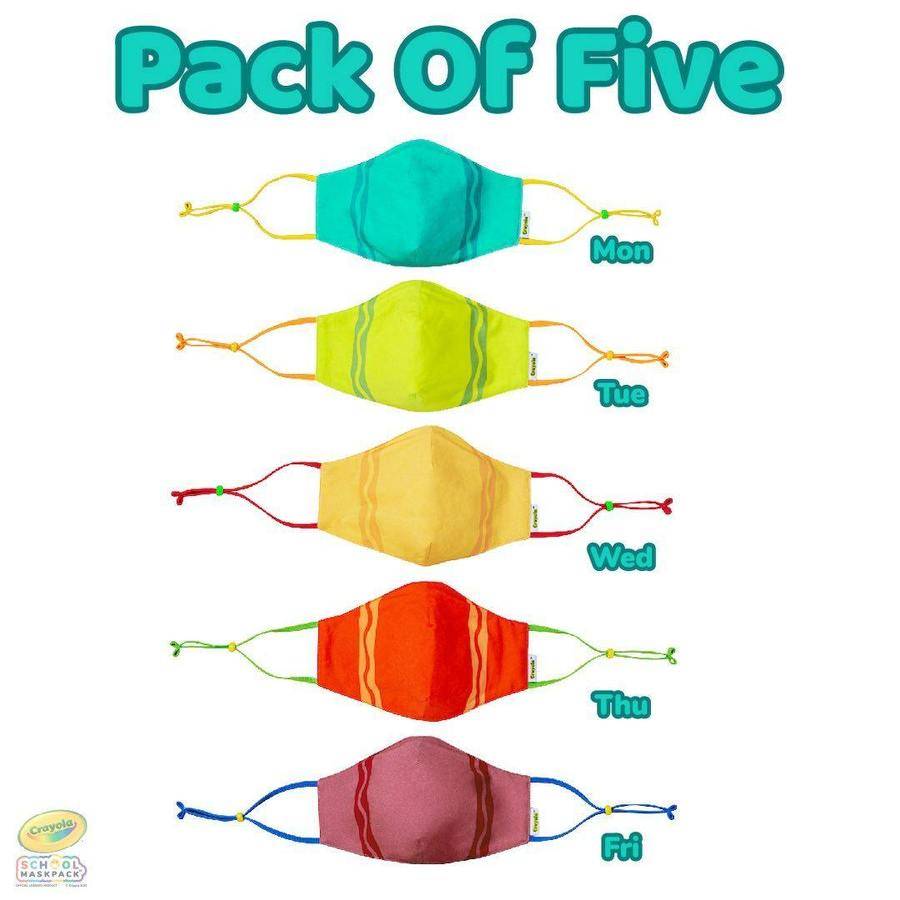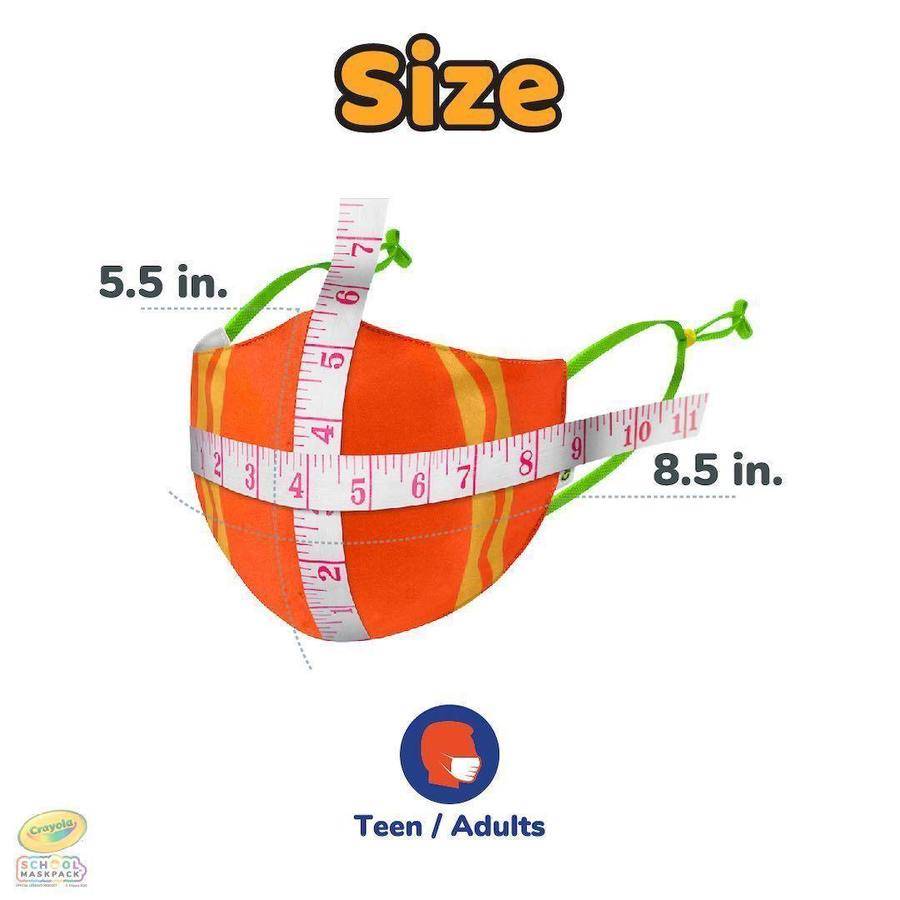 Crayola™ Masks, Crayola™
Stripes, 5 Masks , Size Large
$14.99 (2.99/5 items) $39.99
FLASH SALE   auto applied discount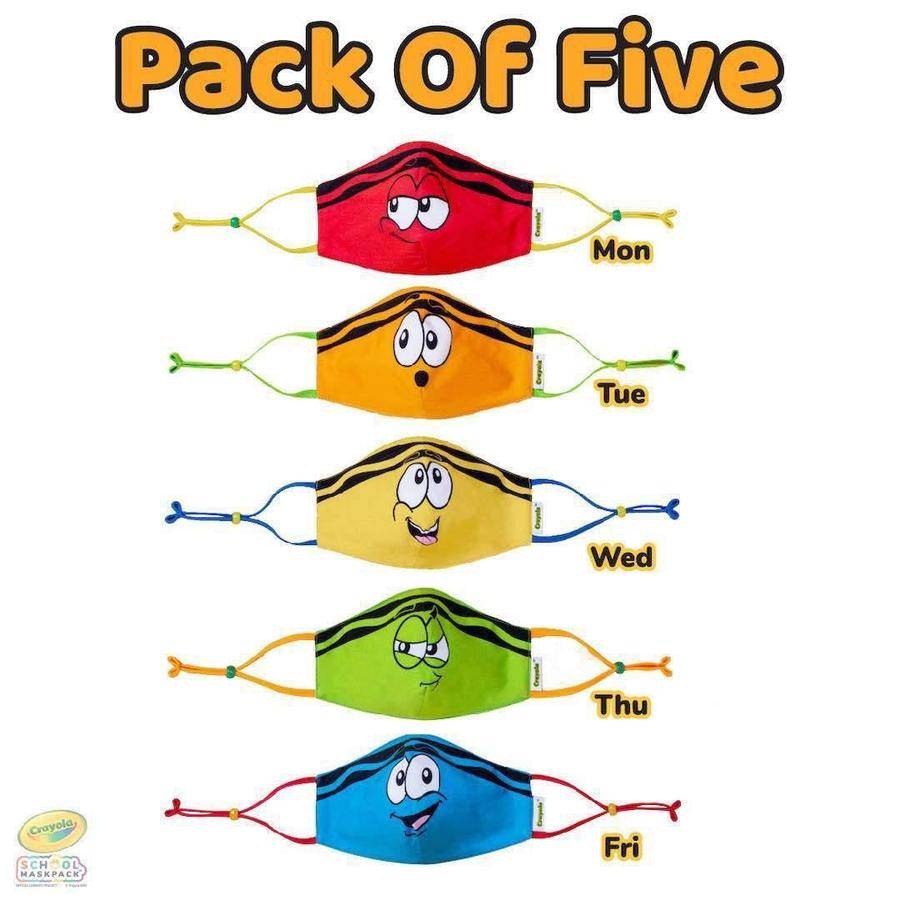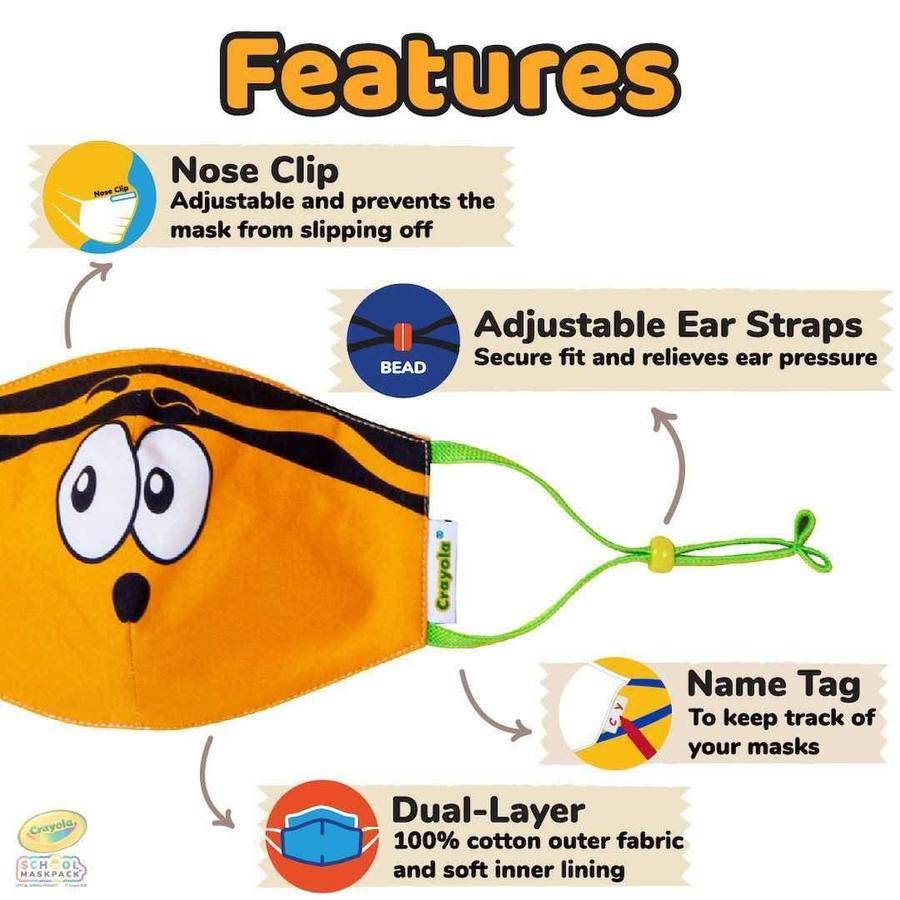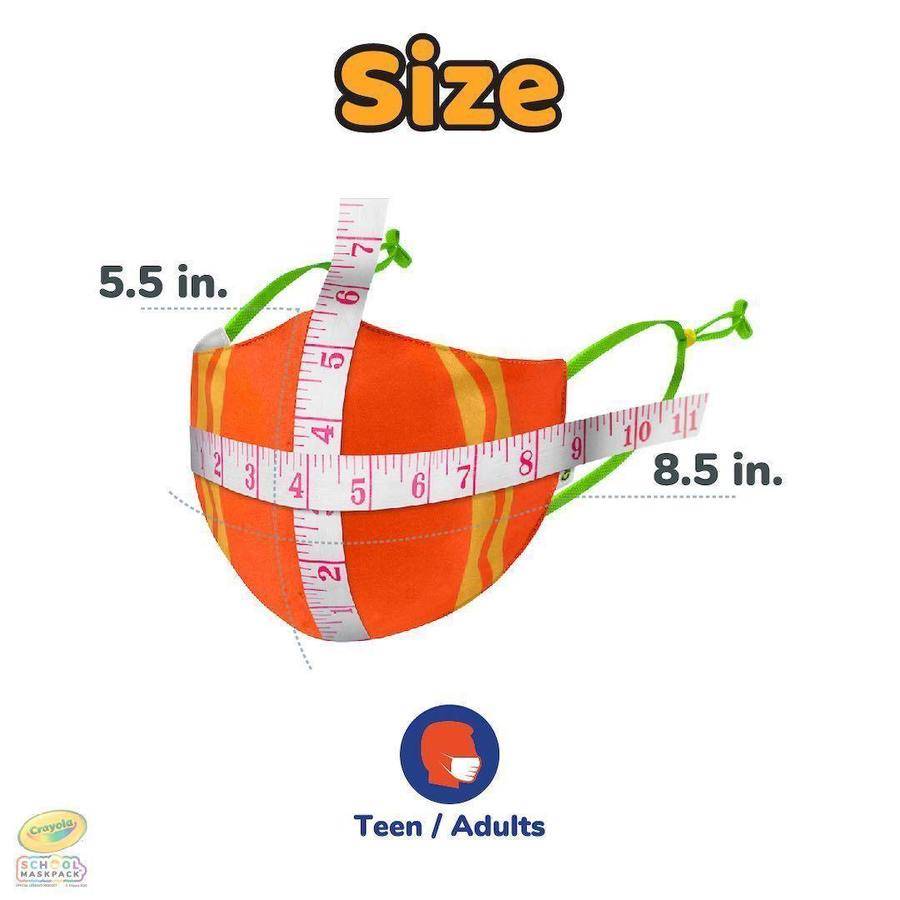 Crayola™ Masks, Tip™ Faces, 5 Masks , Size L
$19.99 (3.99/5 items) $39.99
FLASH SALE   auto applied discount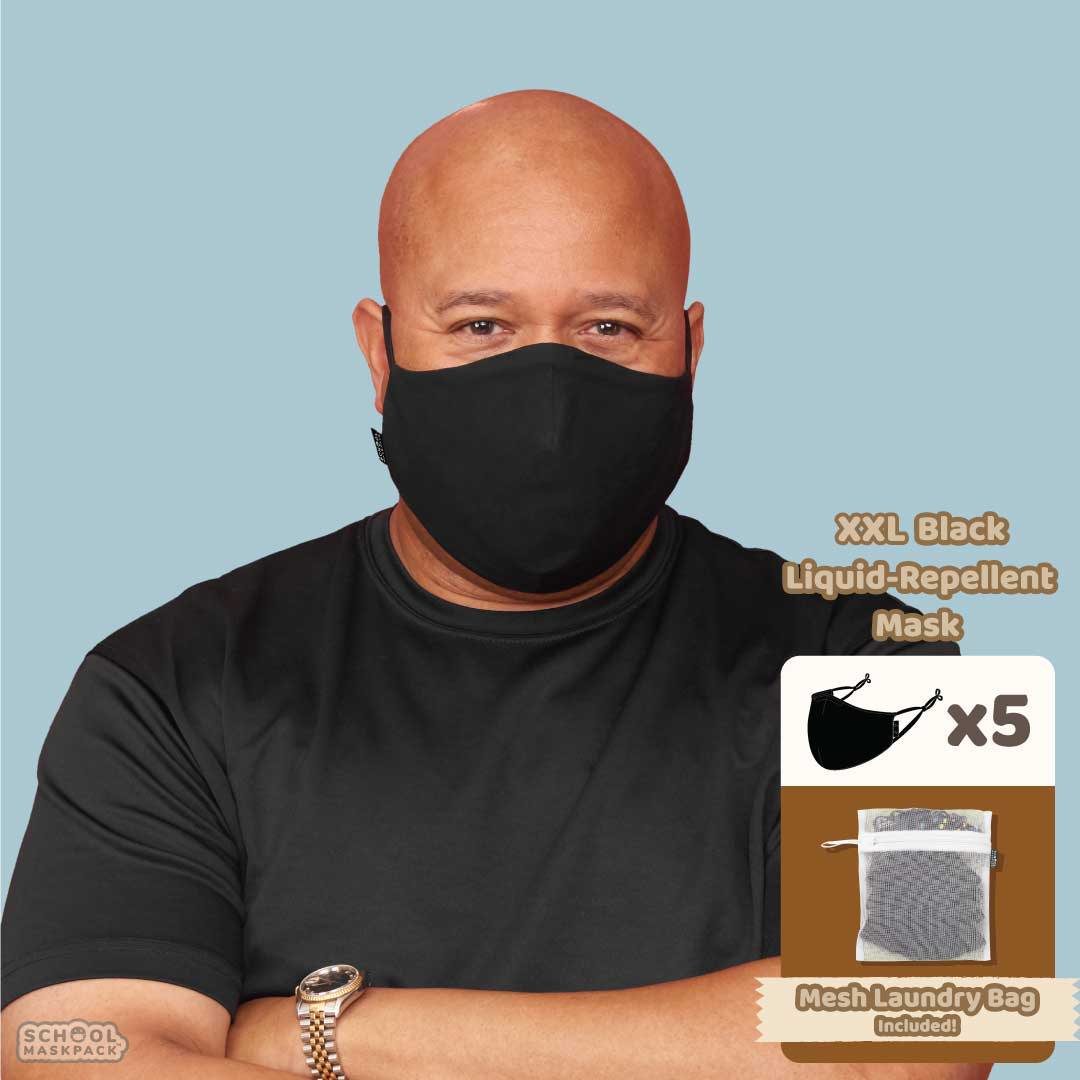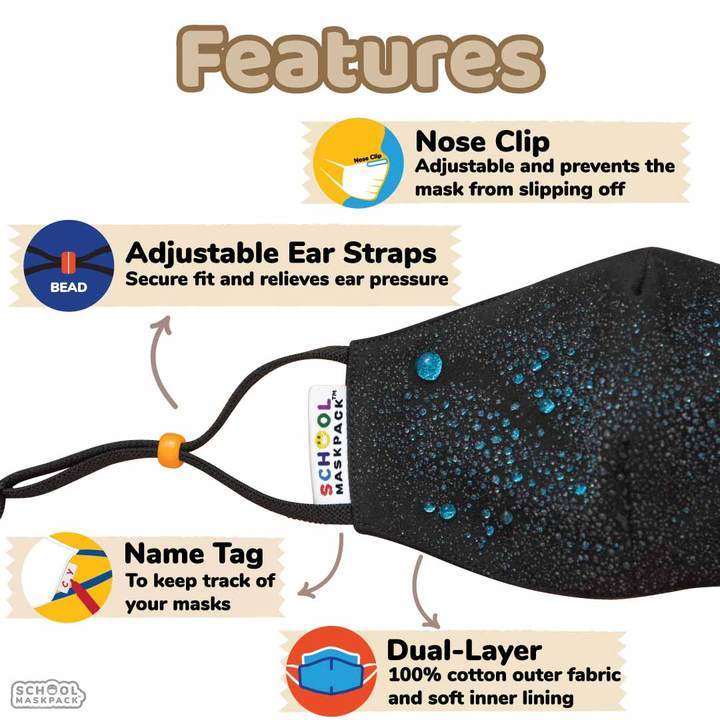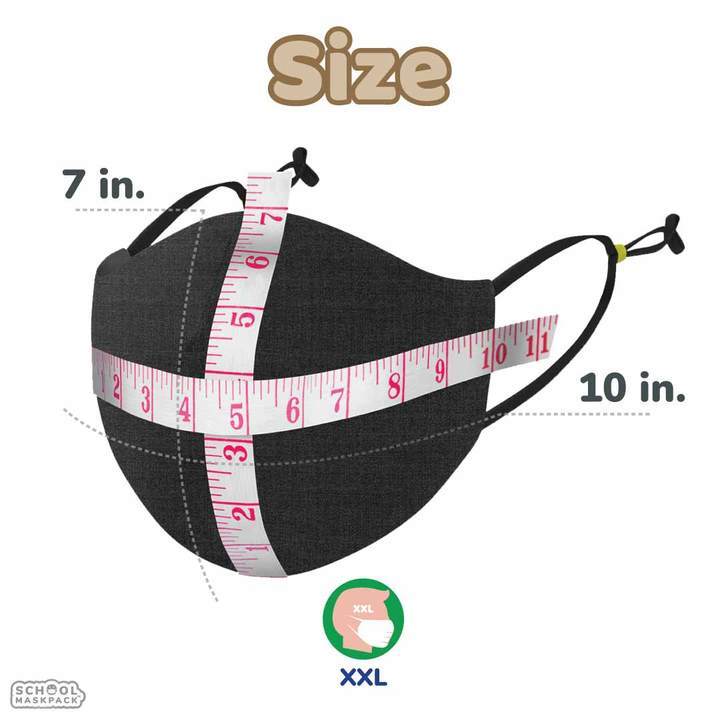 Liquid-Repellent Adult Mask Set, 5 Masks, XXL
$14.99 ($2.99/5 items) $49.99
FLASH SALE   auto applied discount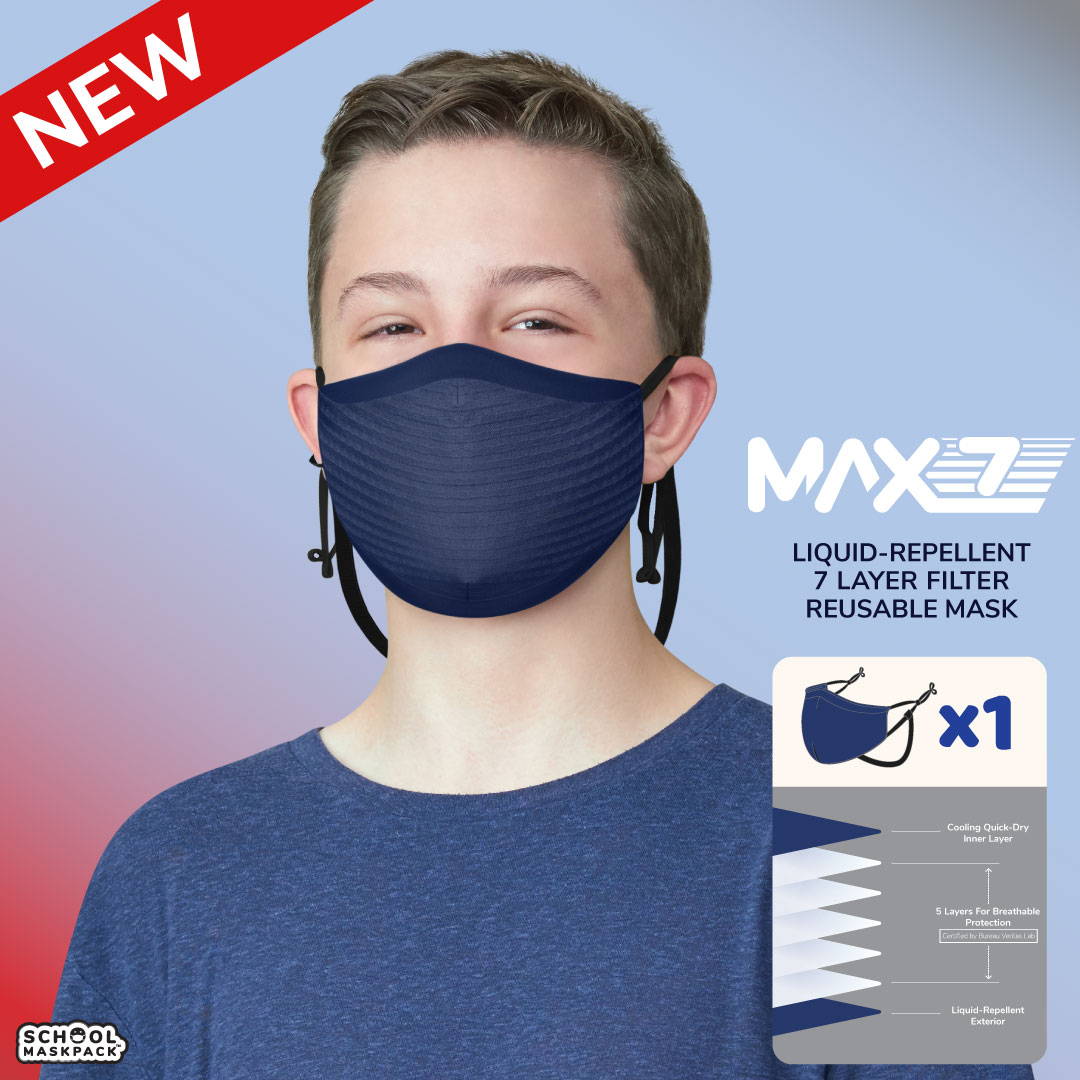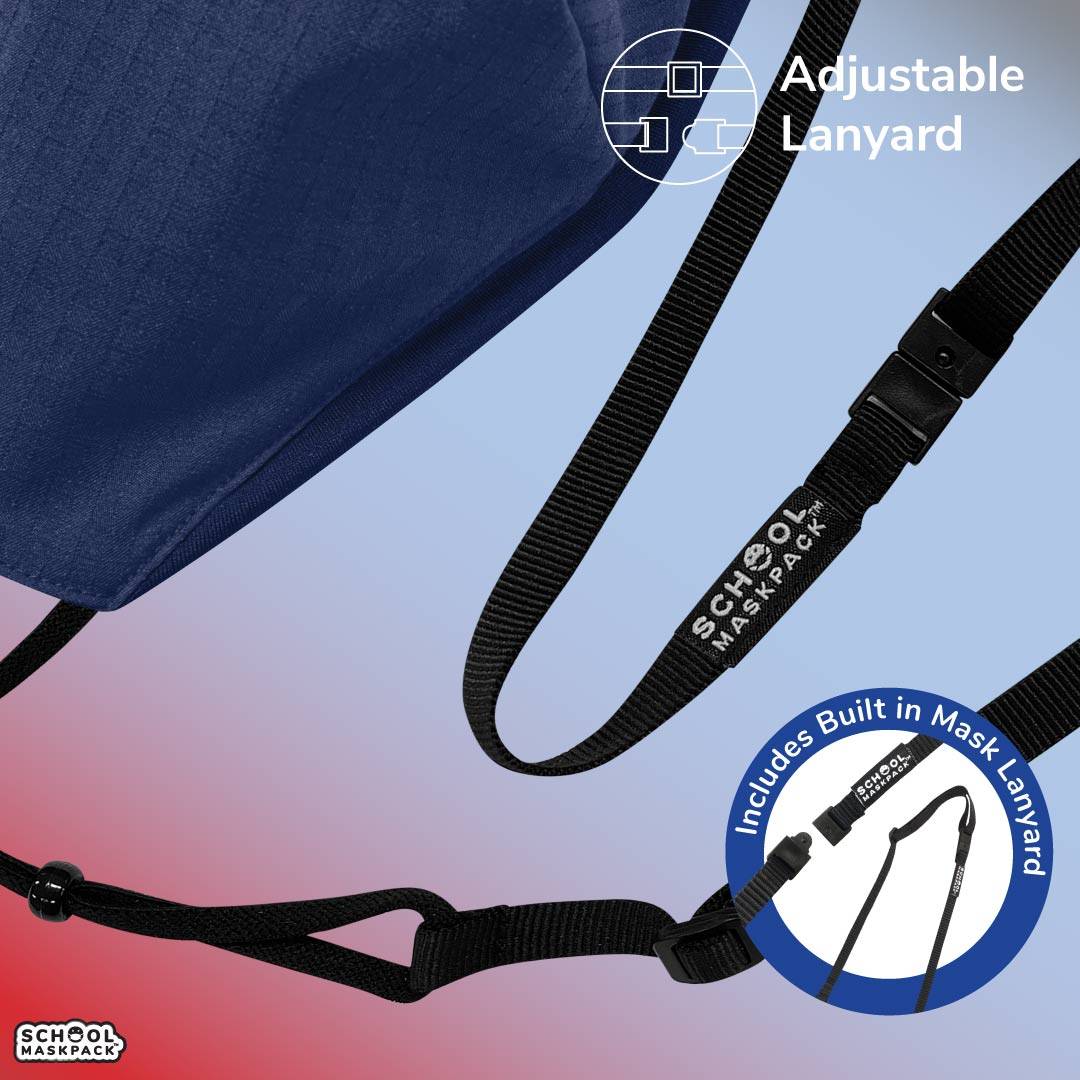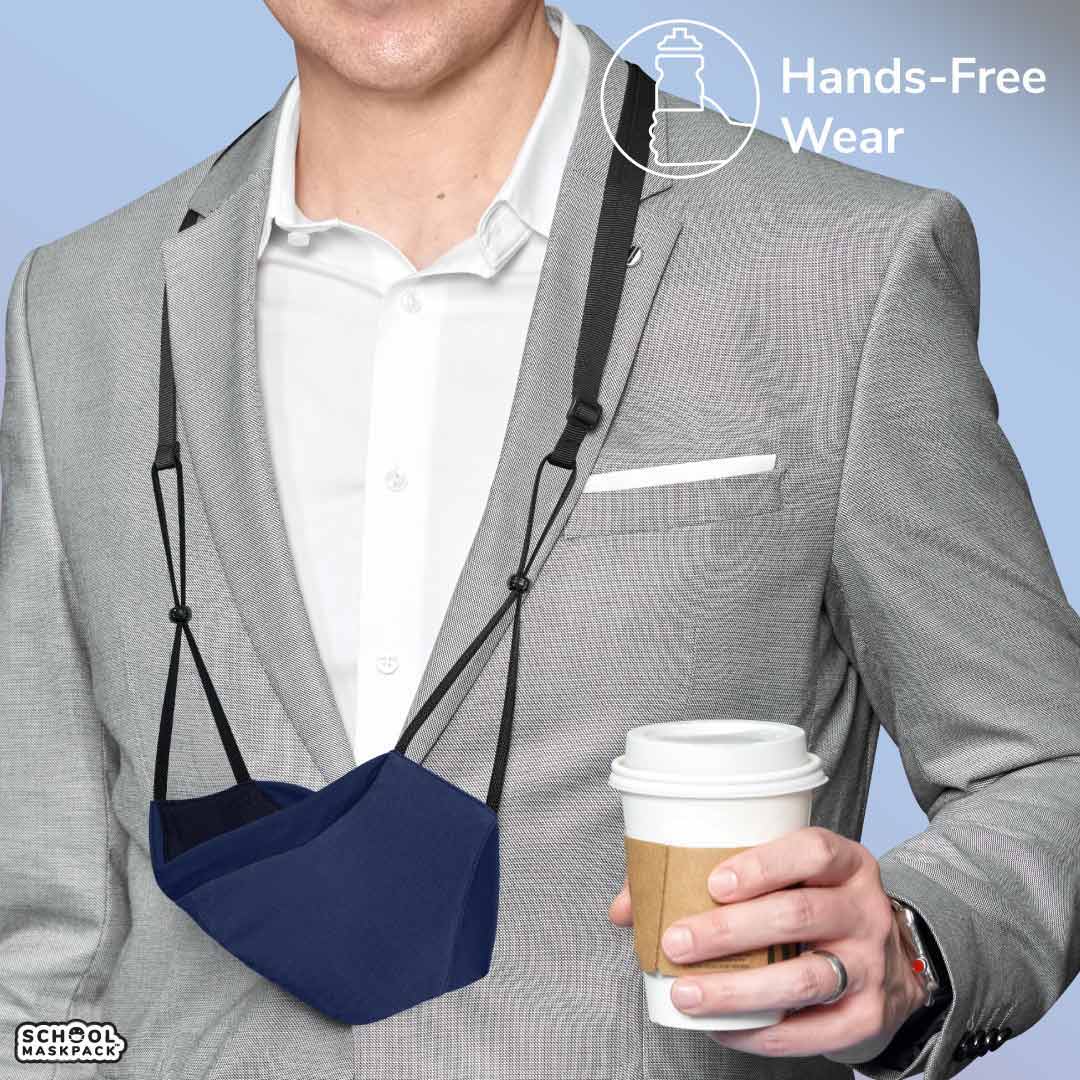 7-Layer Filter Reusable Kids/Teens Mask, Size L
$19.99 ($19.99/1 item) $24.99
FLASH SALE   auto applied discount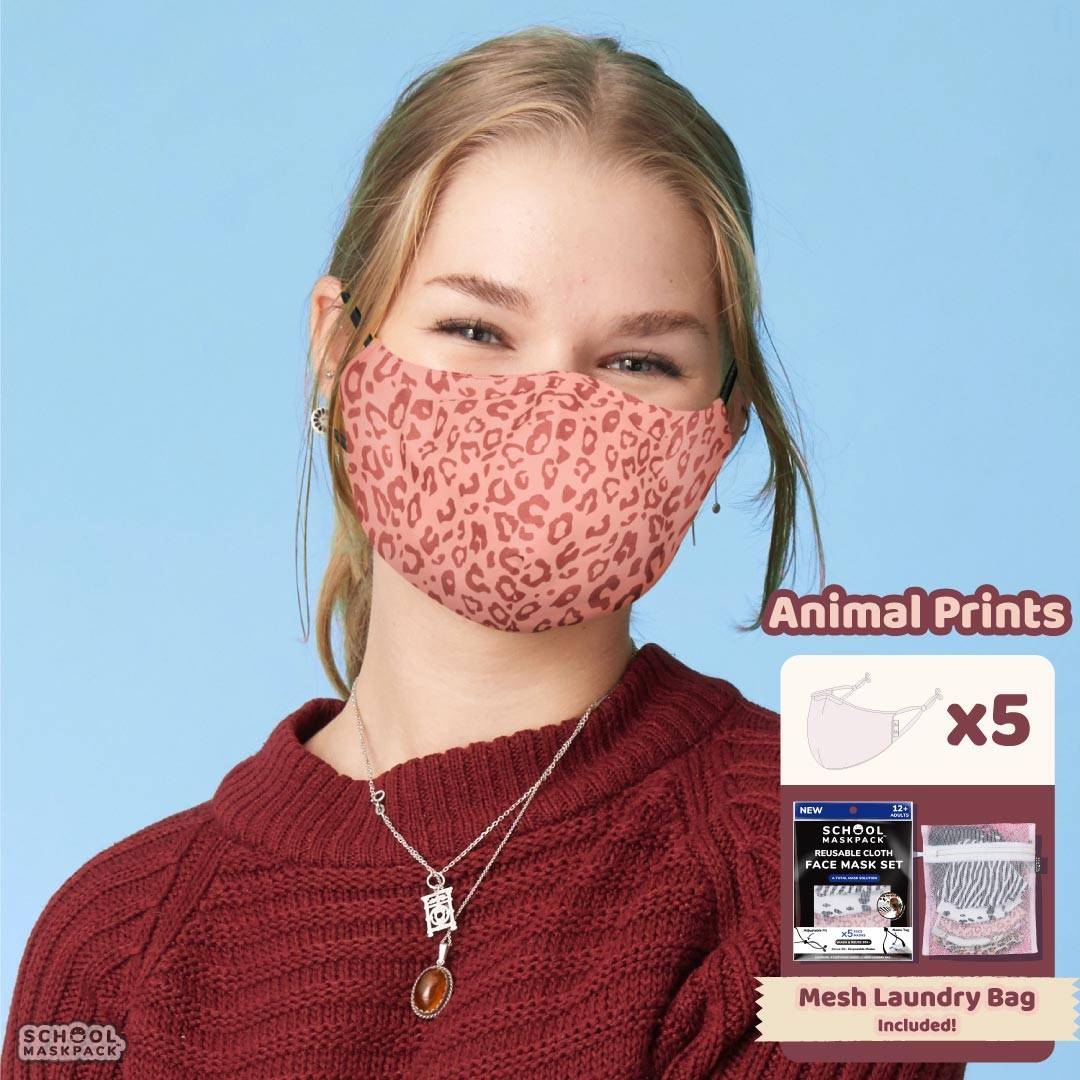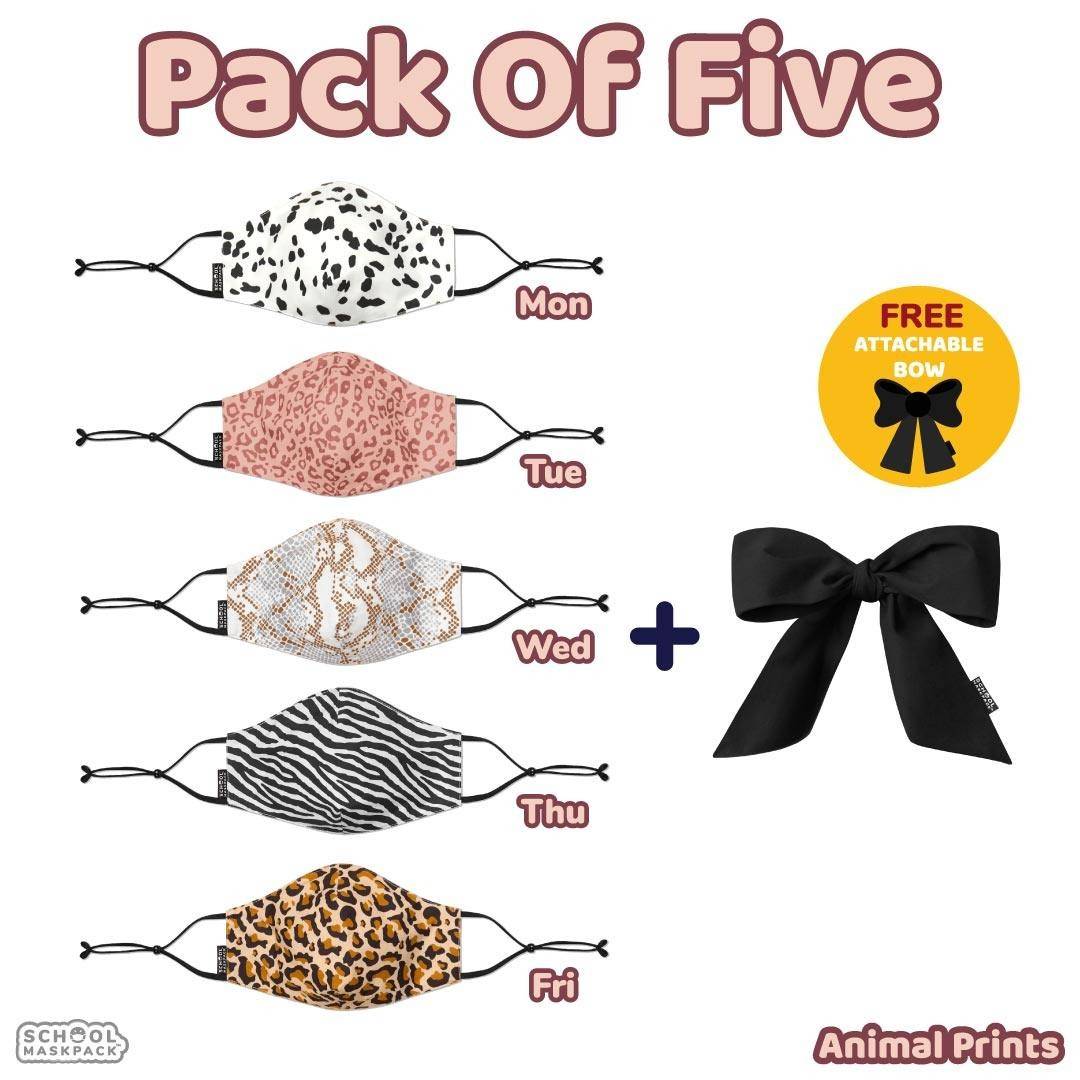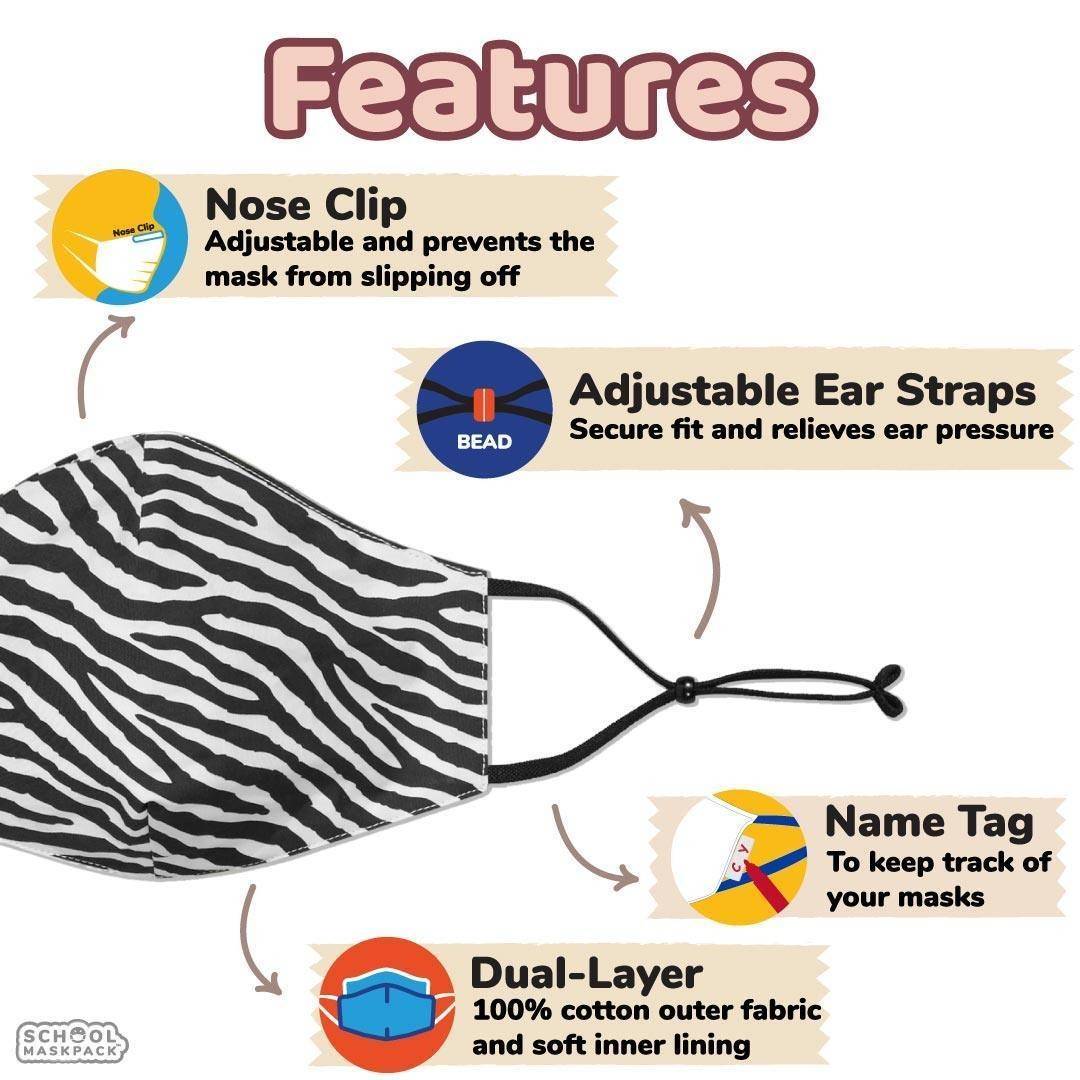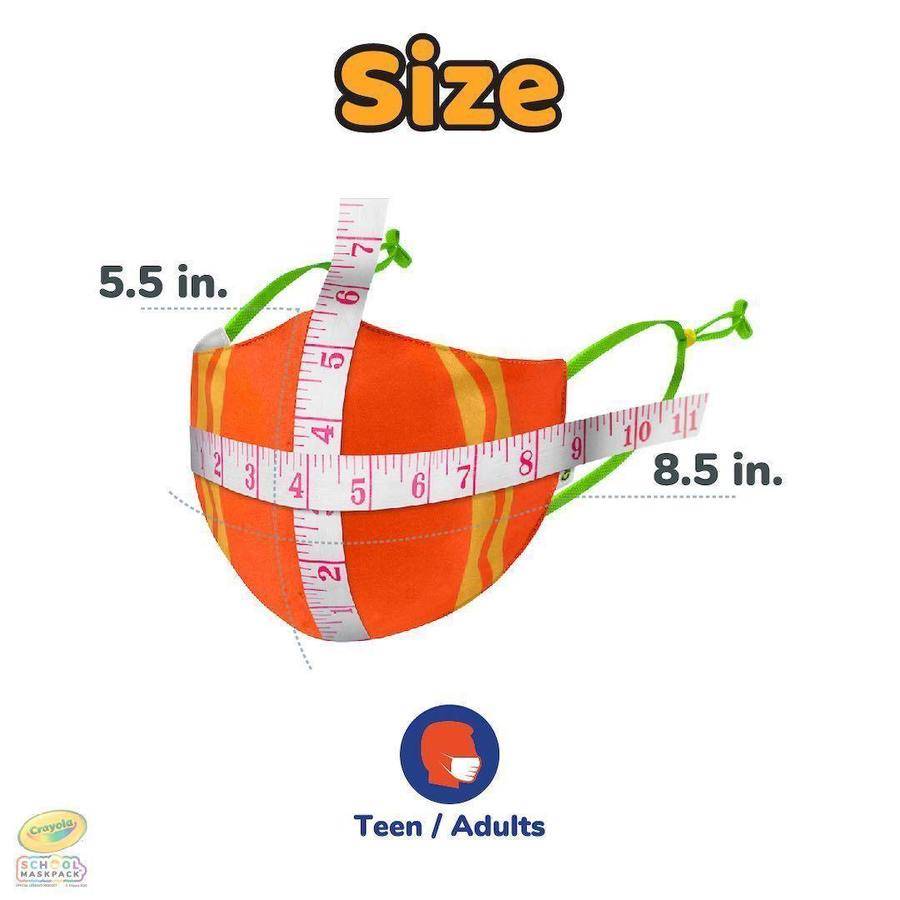 Kids Animal Prints, 5 Masks , Size Large
$19.99 (3.99/5 items) $39.99
FLASH SALE   auto applied discount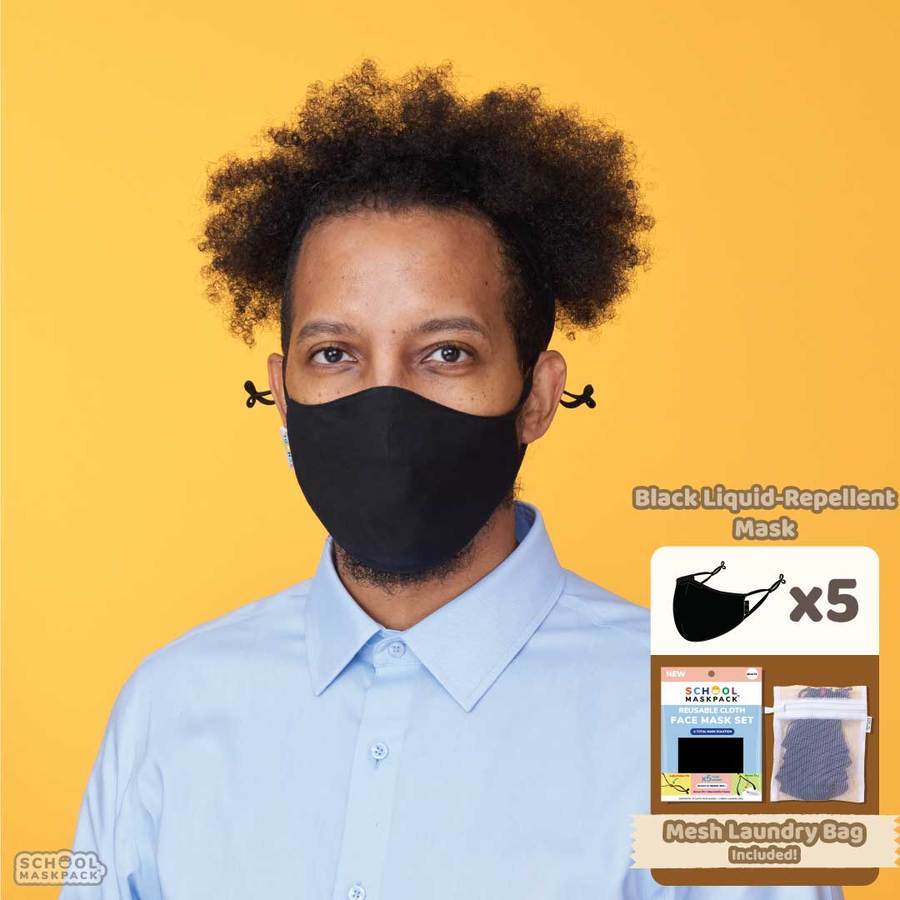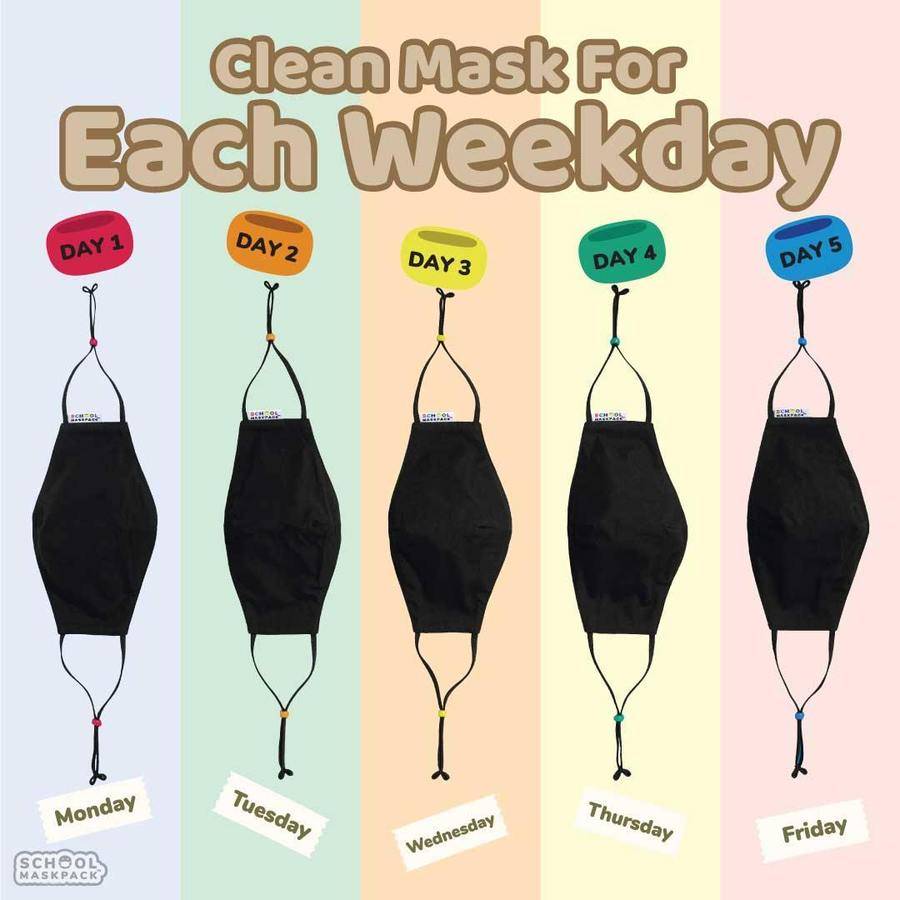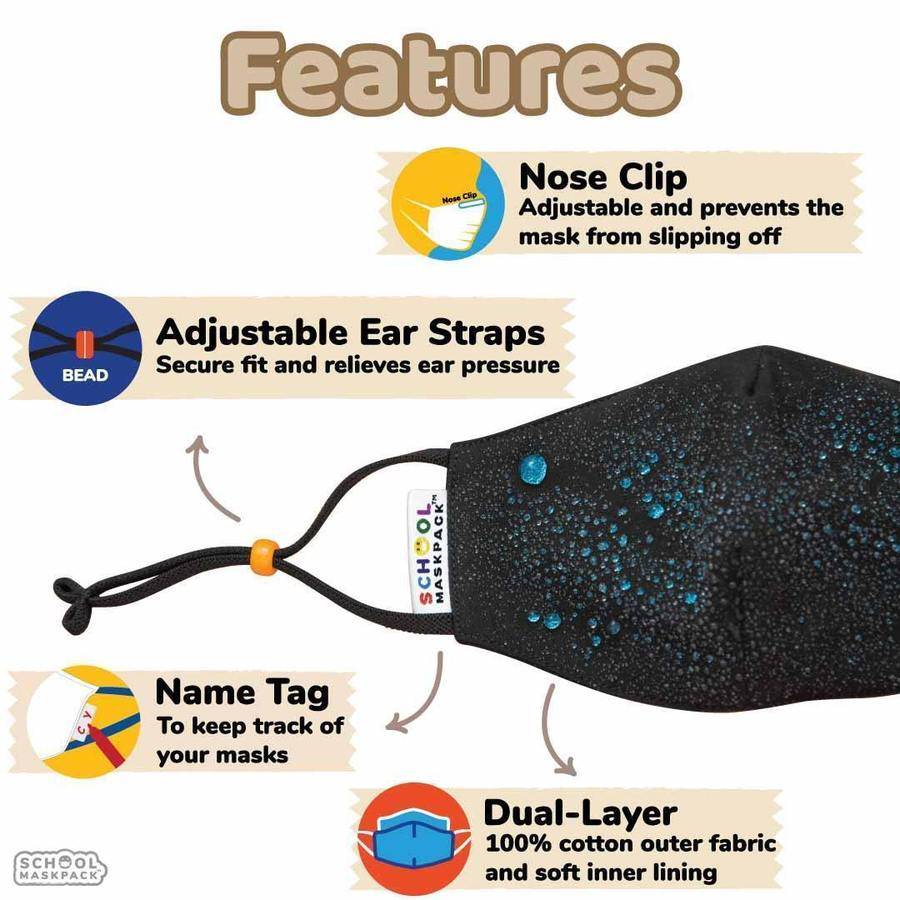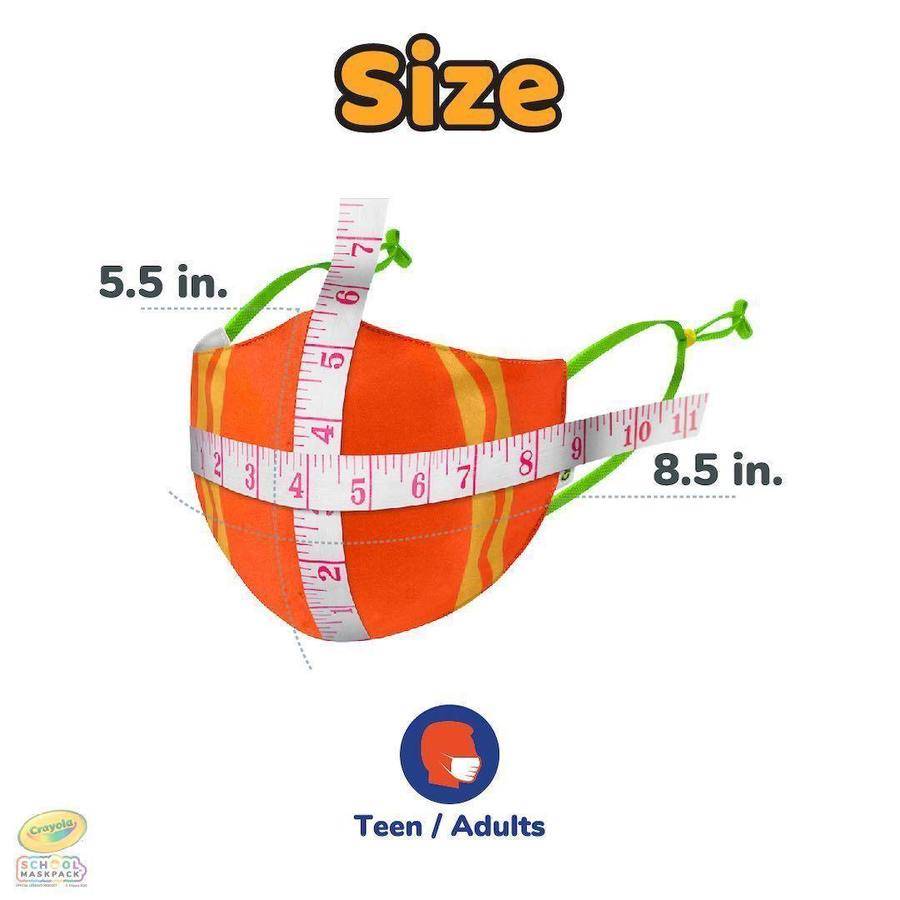 Kids Liquid Repel Black, 5 Masks , Size L
$24.99 ($4.99/5 items) $49.99
FLASH SALE   auto applied discount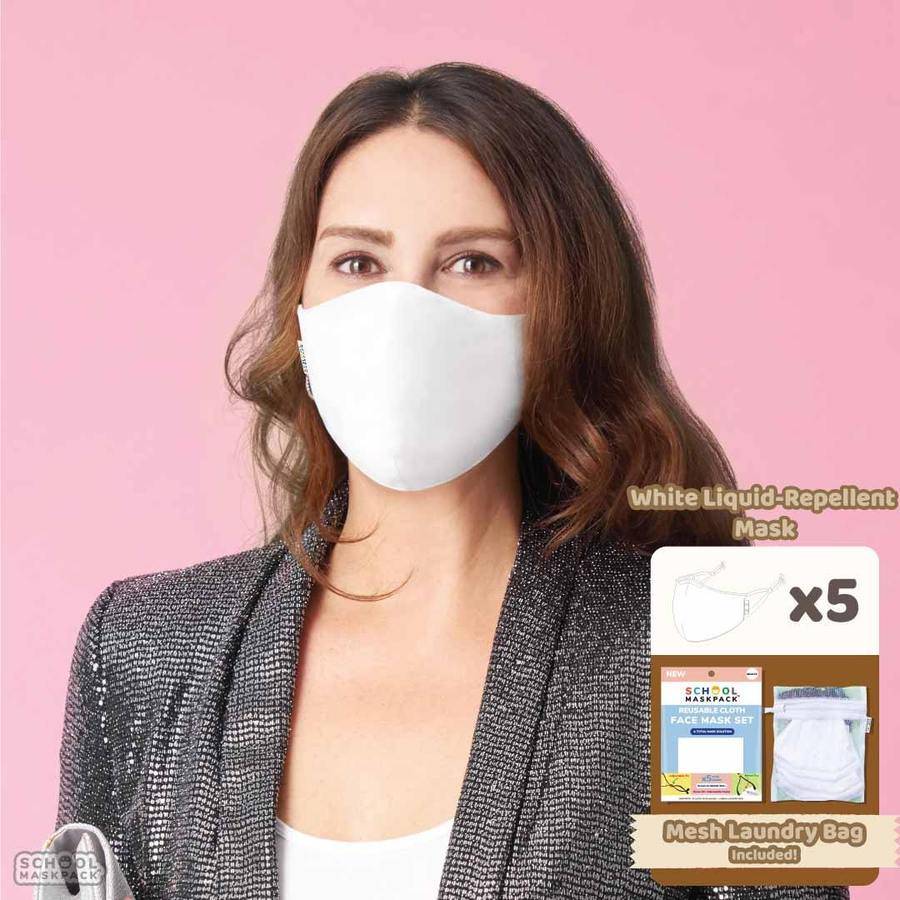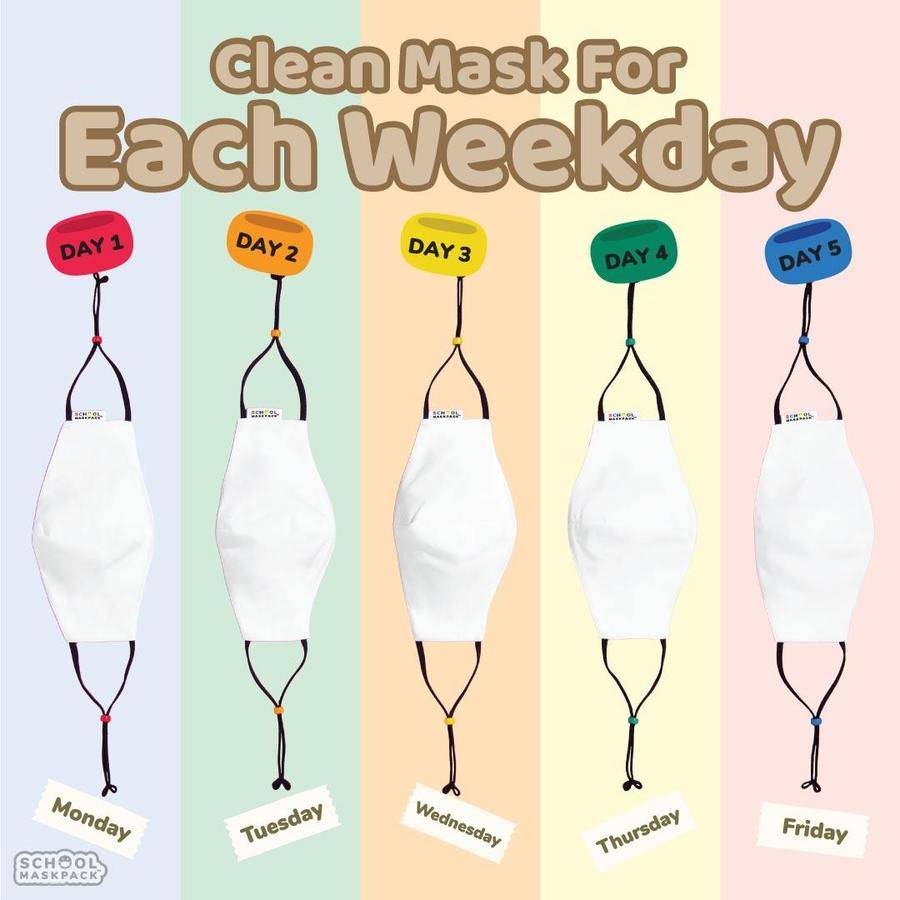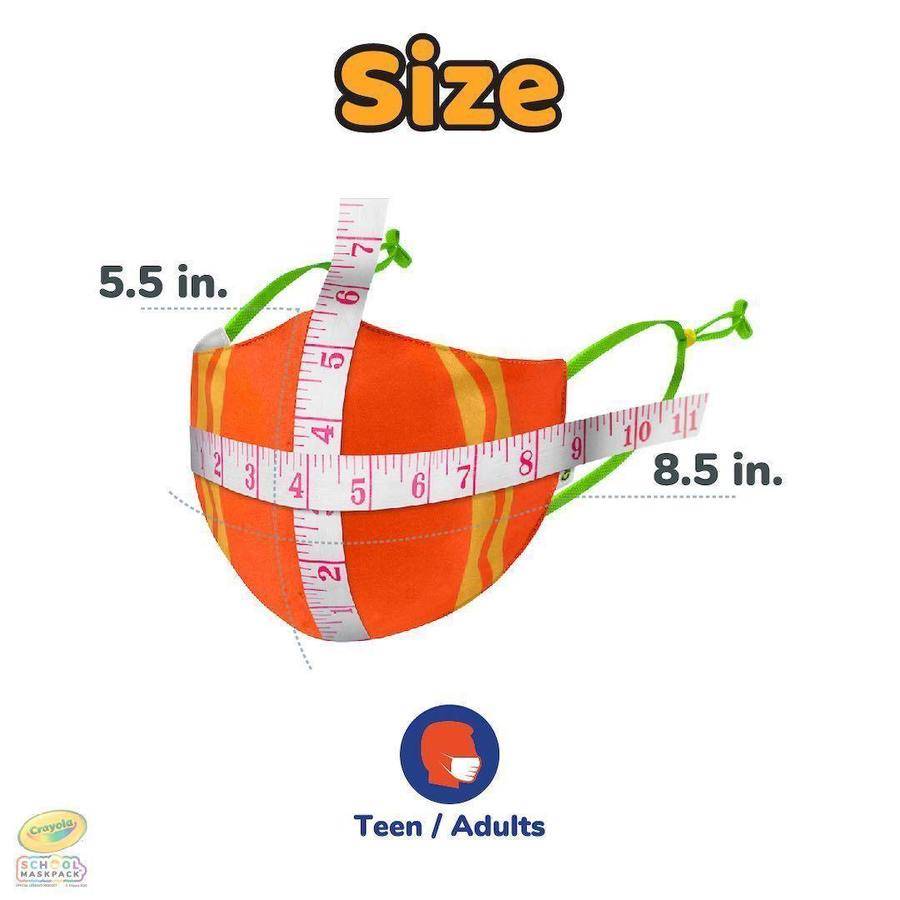 Kids Liquid Repel White, 5 Masks , Size Large
$24.99 ($4.99/5 items) $49.99
FLASH SALE   auto applied discount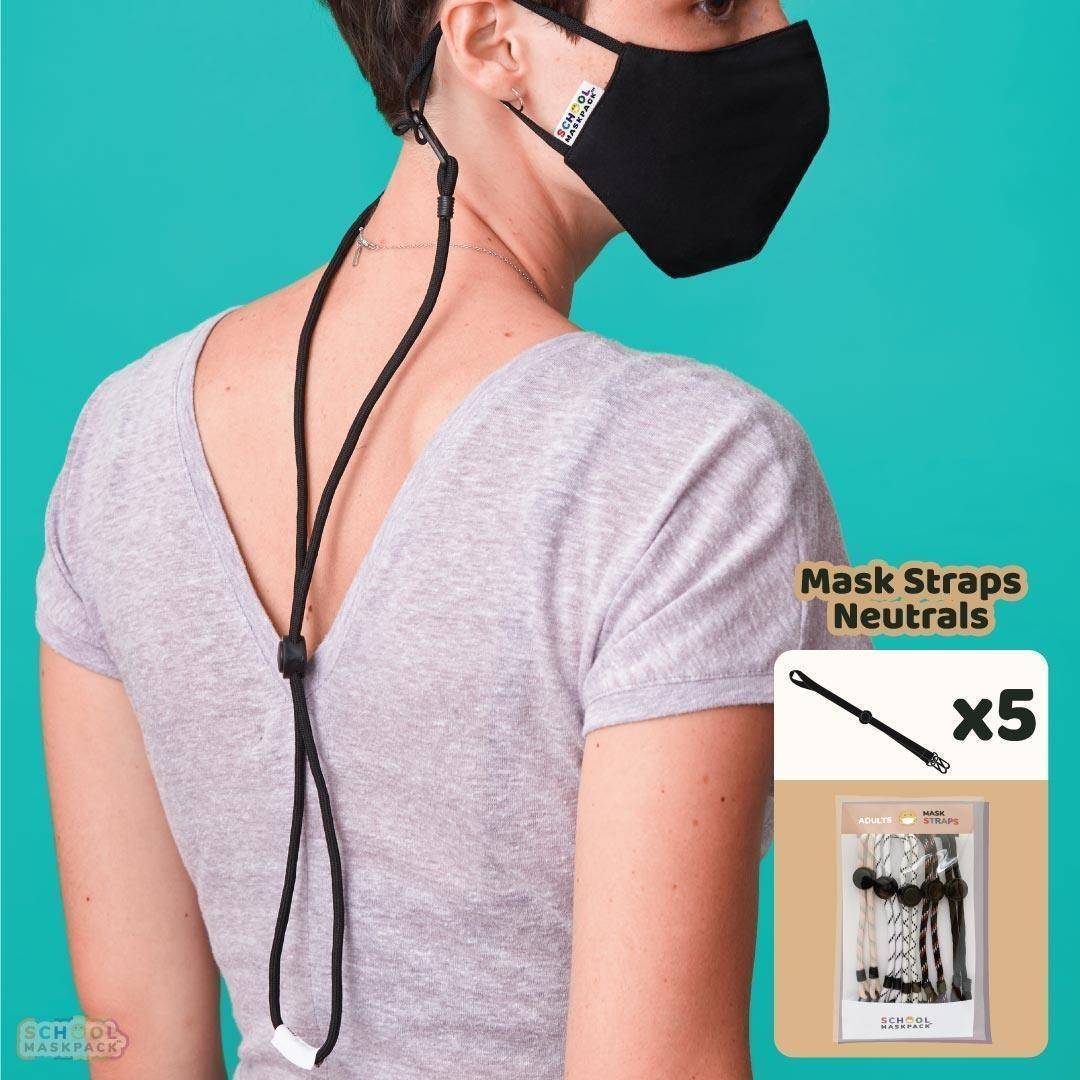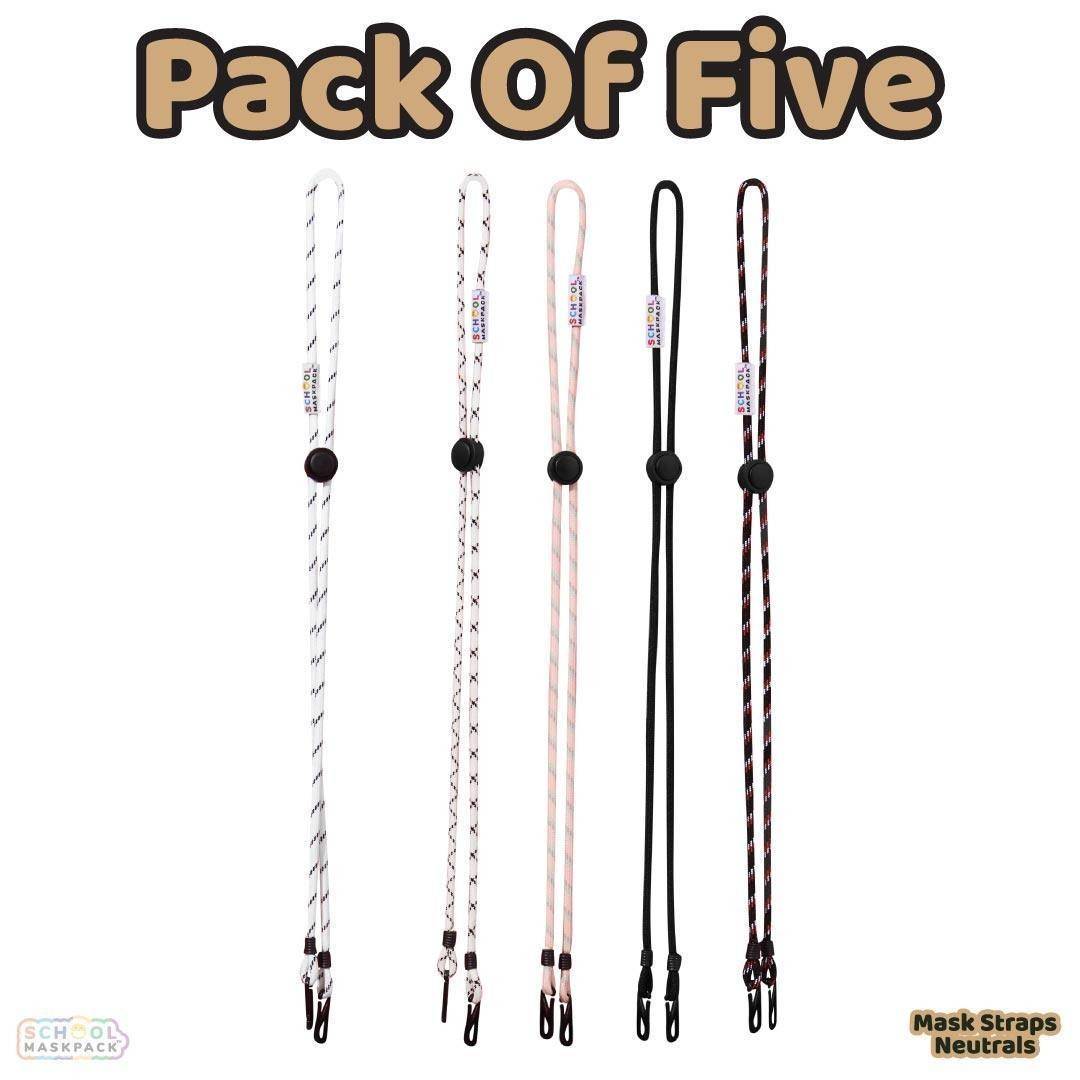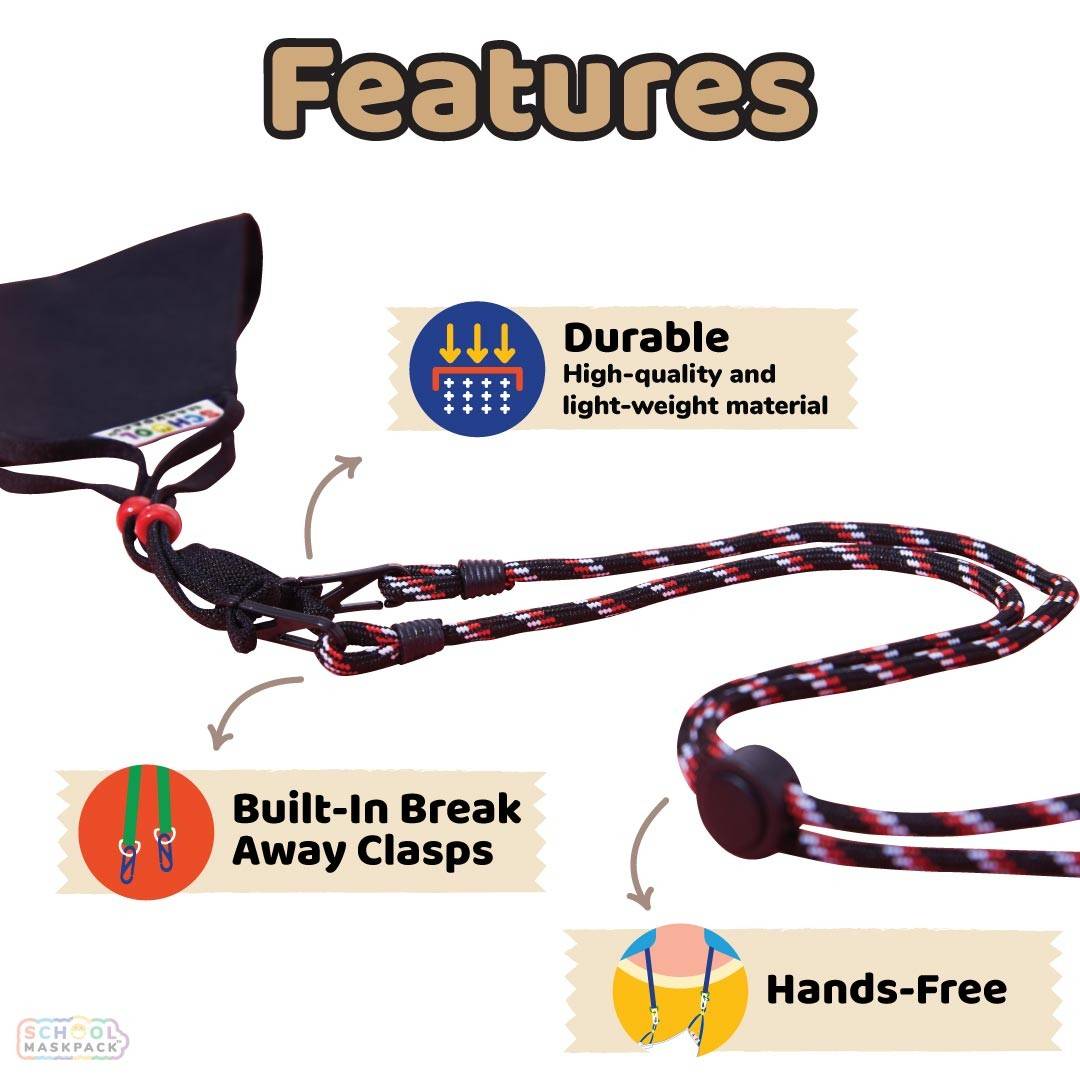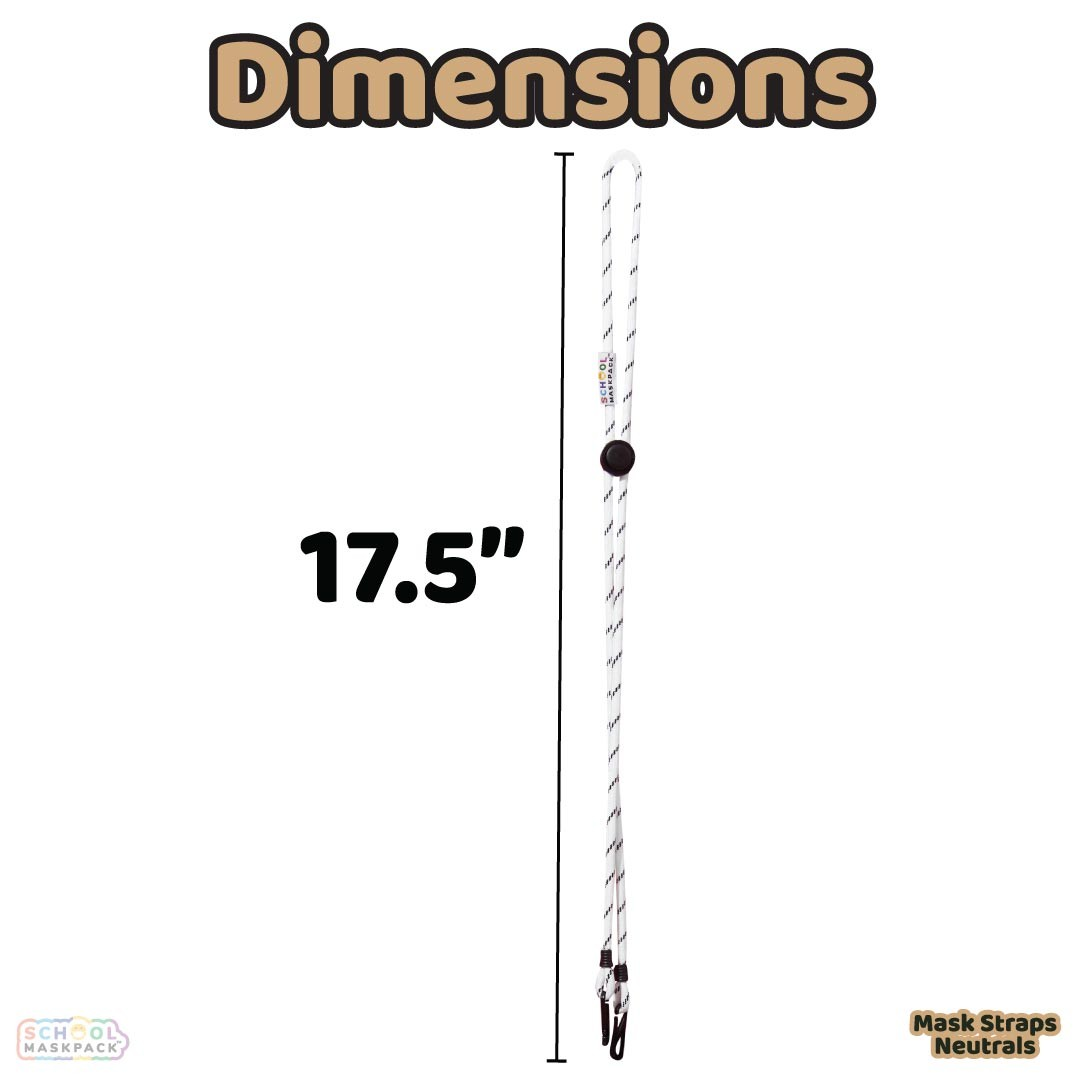 Adult Straps, Neutrals, 5 Lanyards for Kids
$13.99 ($2.79/5 items) $19.99
FLASH SALE   auto applied discount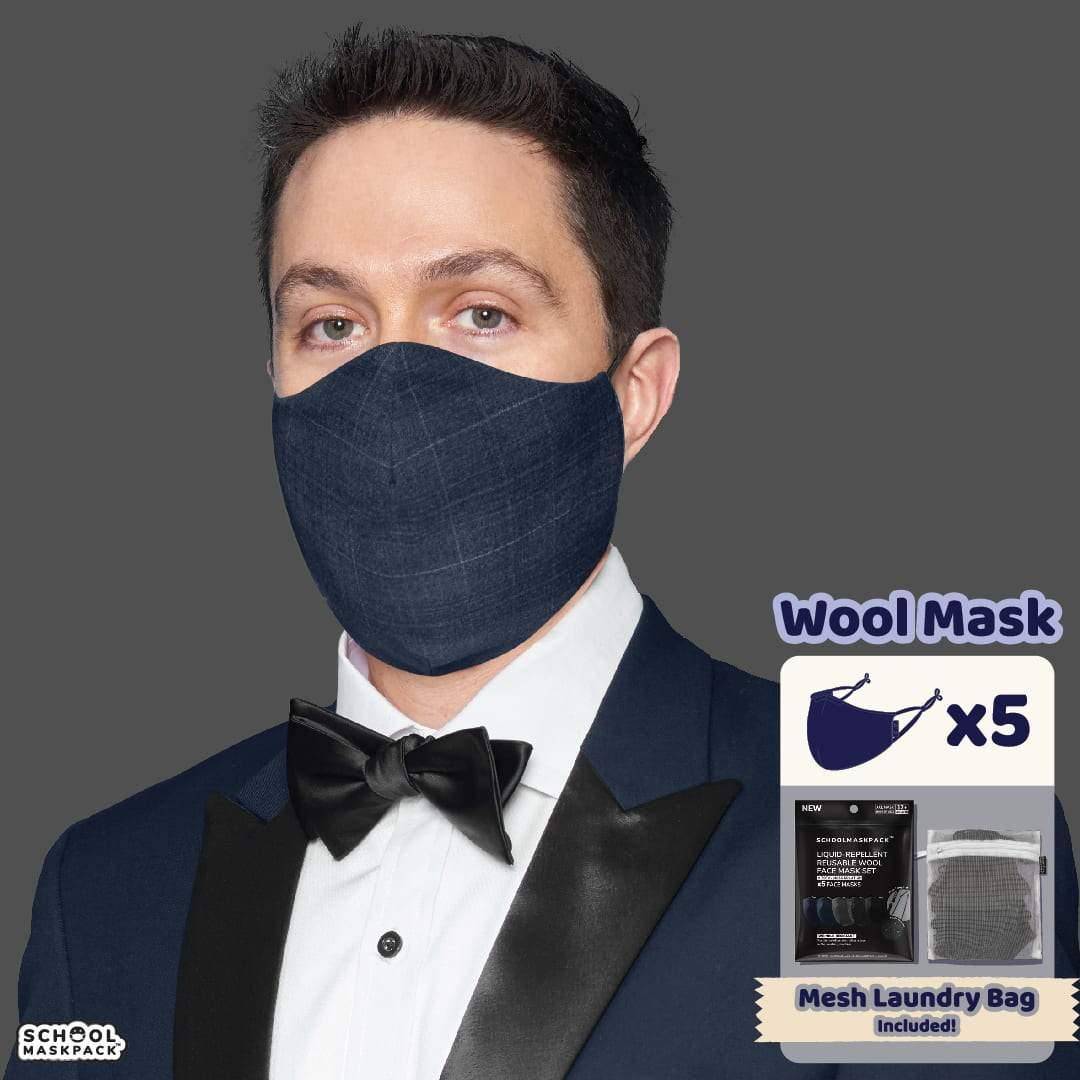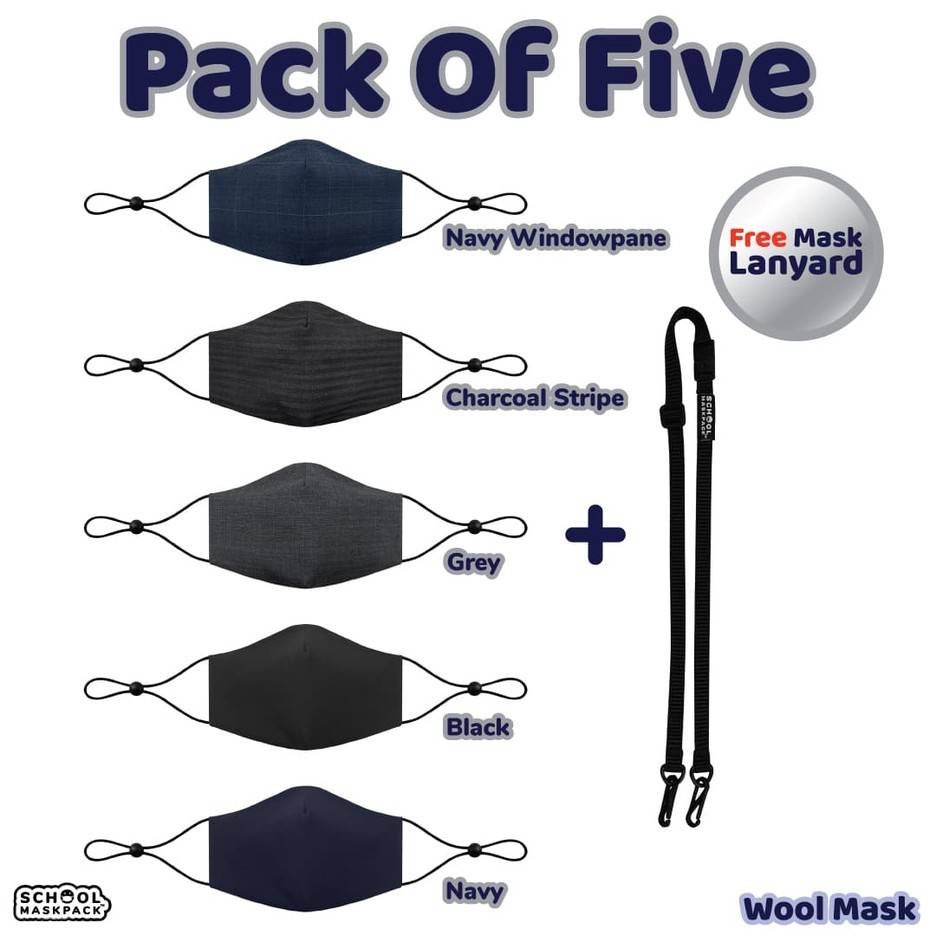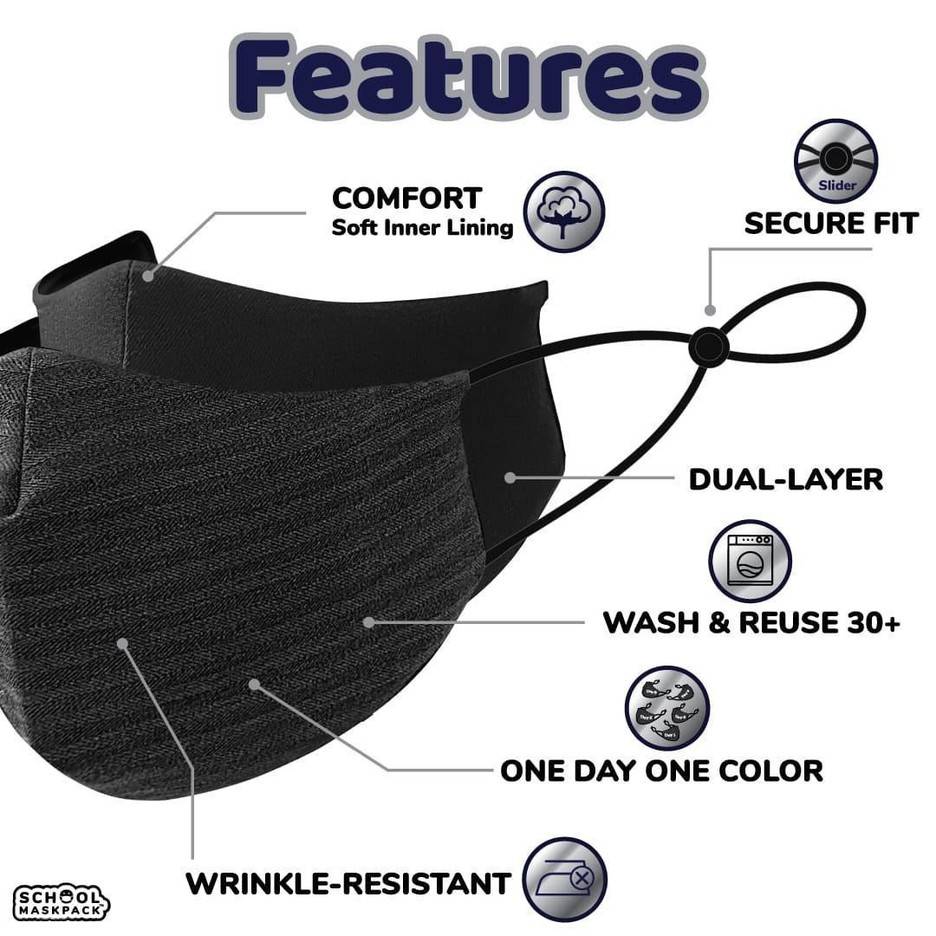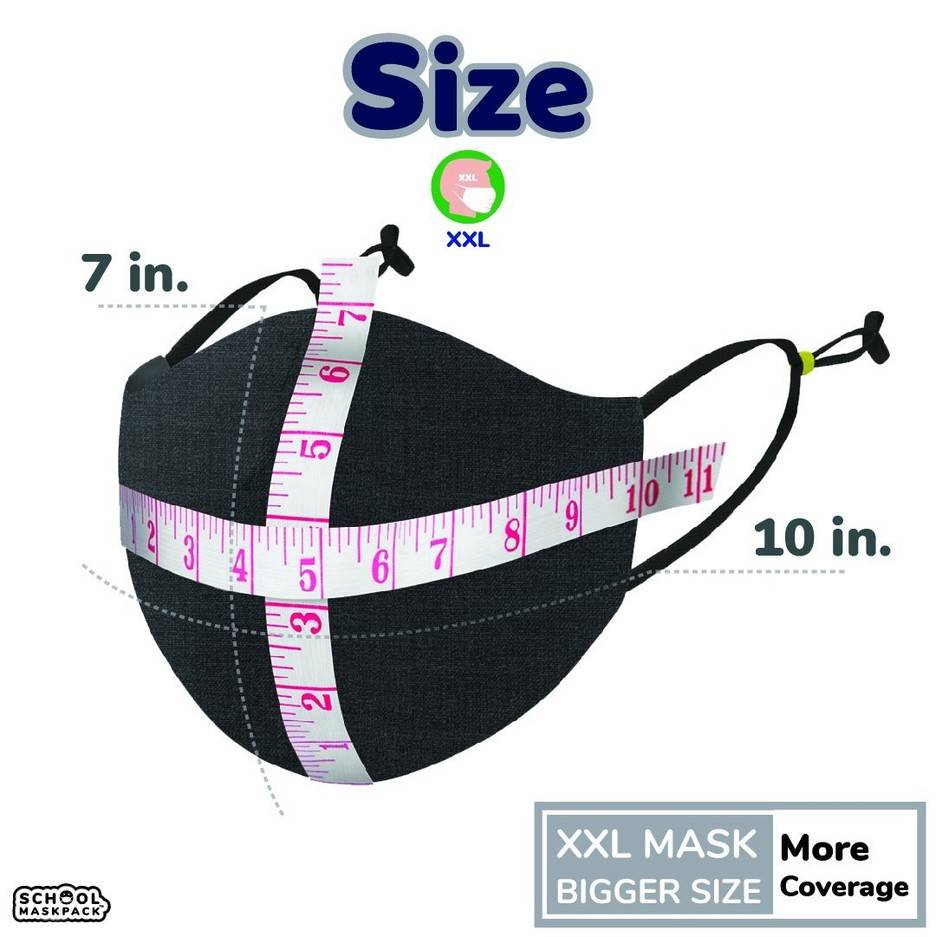 Wool, Liquid-Repel Adult Mask Set, 5 Masks, XXL
$24.99 ($4.99/5 items) $49.99
FLASH SALE   auto applied discount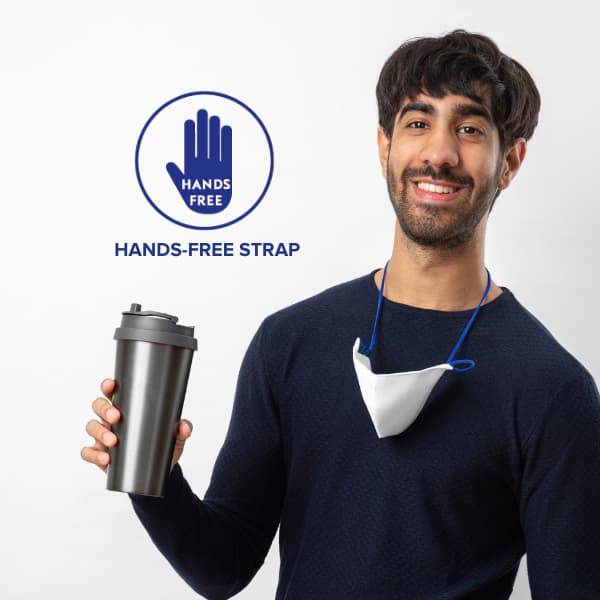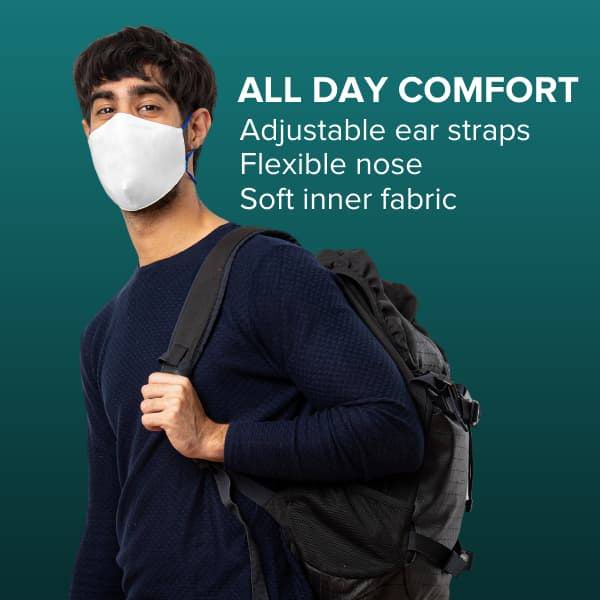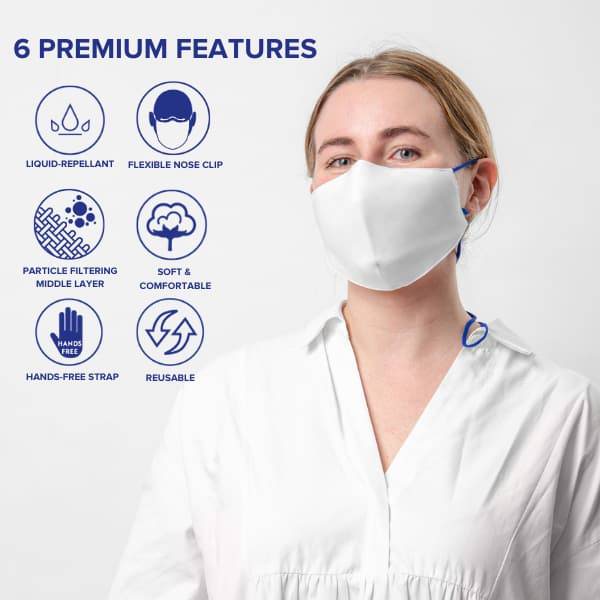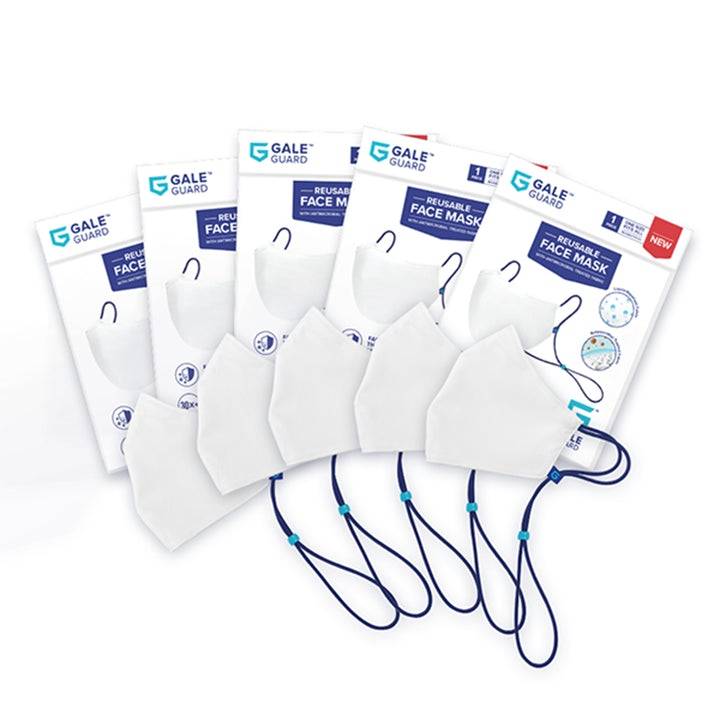 3-Ply Mask with Built-in Lanyard, 5 Masks , Size L
$19.99 ($3.99/5 items) $49.99
FLASH SALE   auto applied discount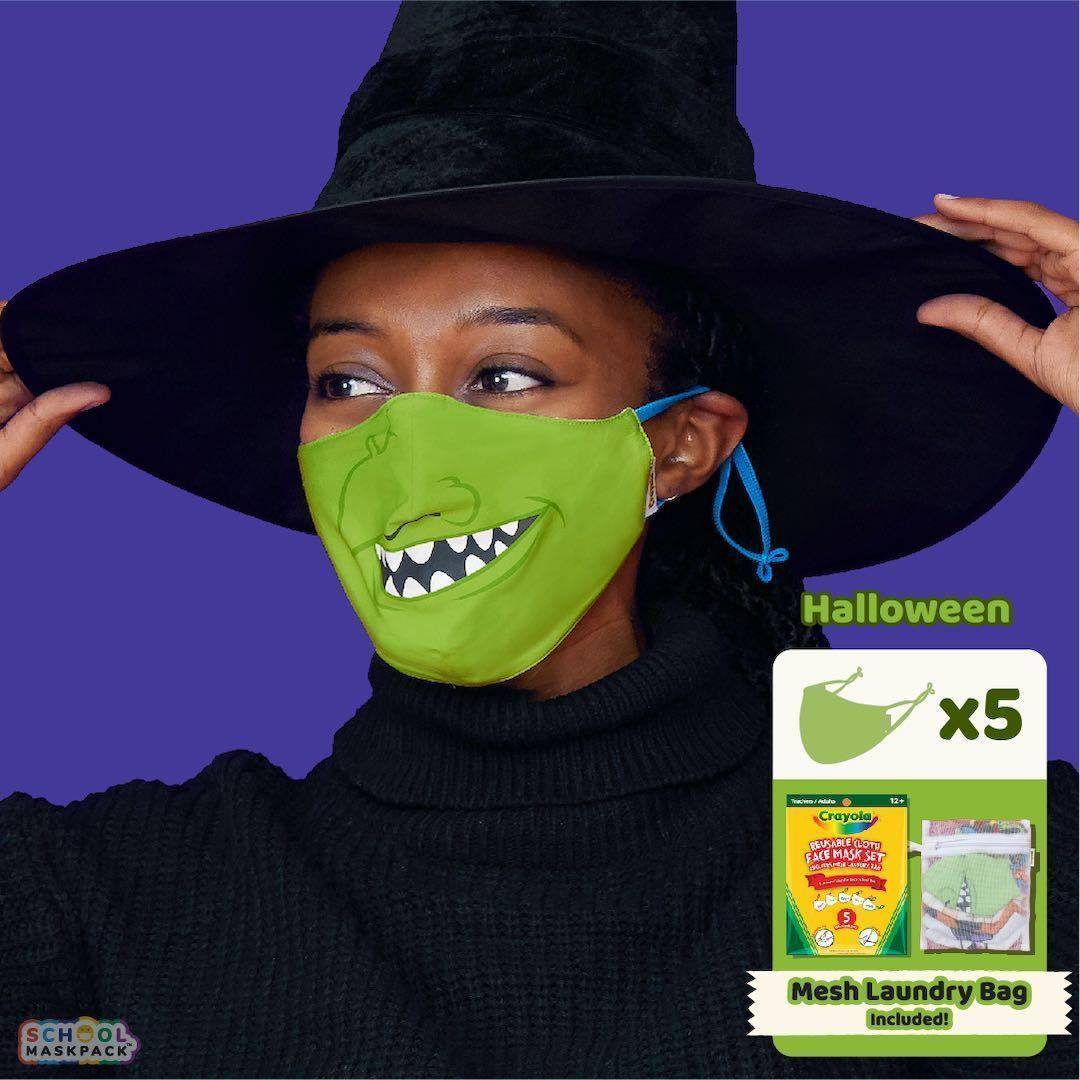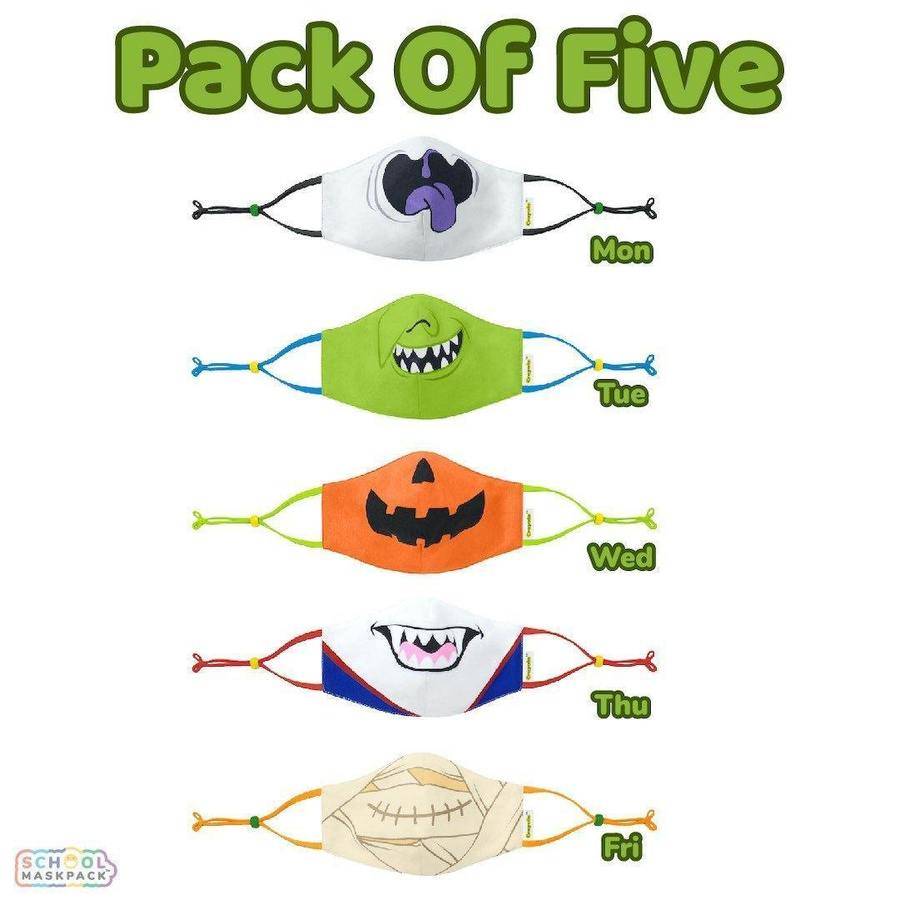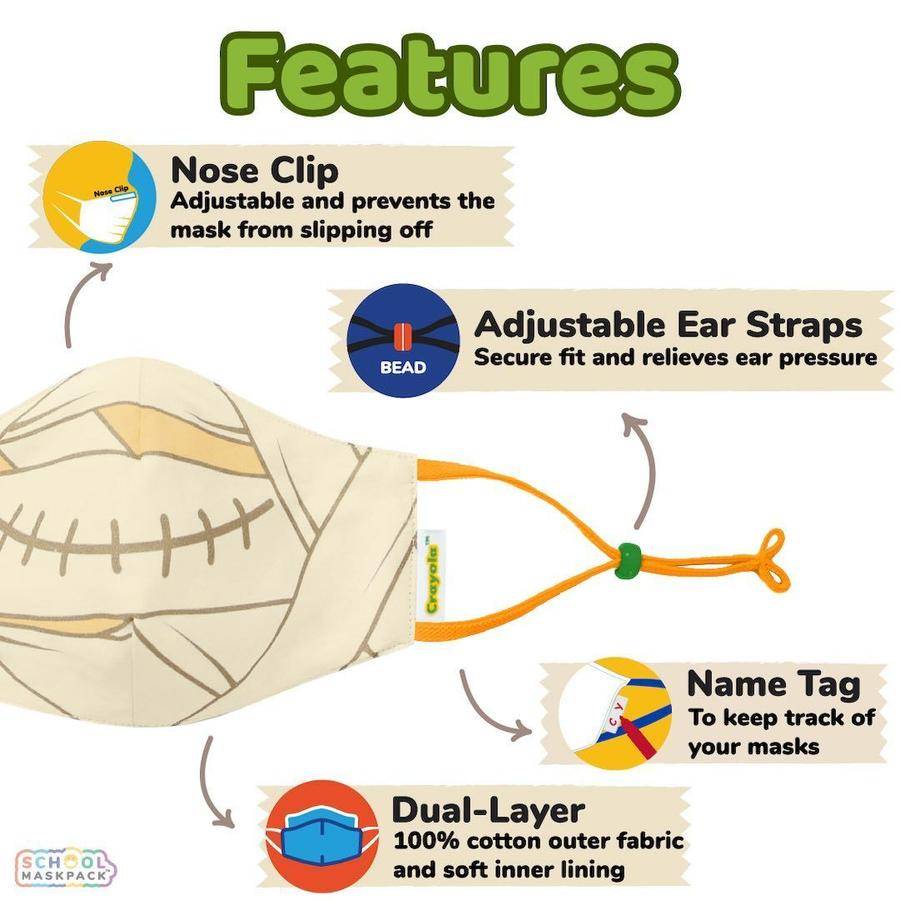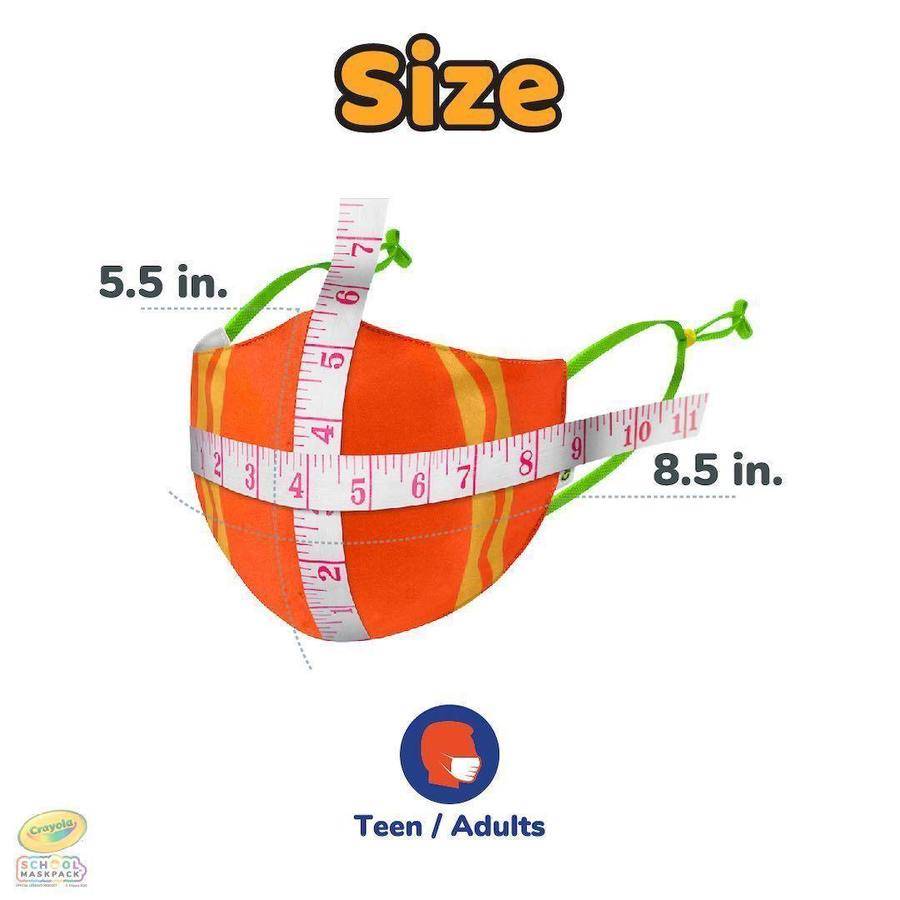 Crayola™ Masks, Halloween, 5 Masks , Size L
$27.99 ($5.59/5 items) $39.99
FLASH SALE   auto applied discount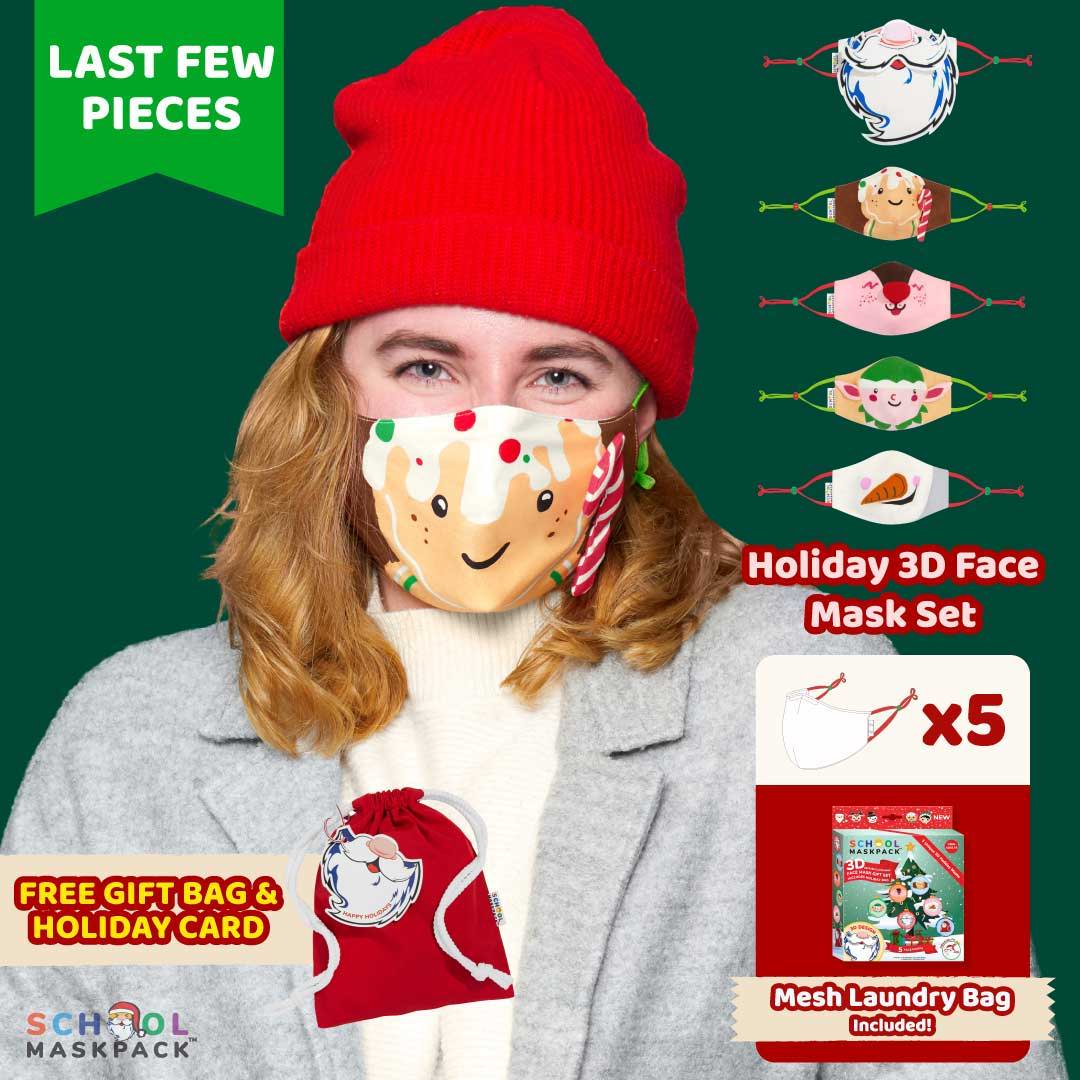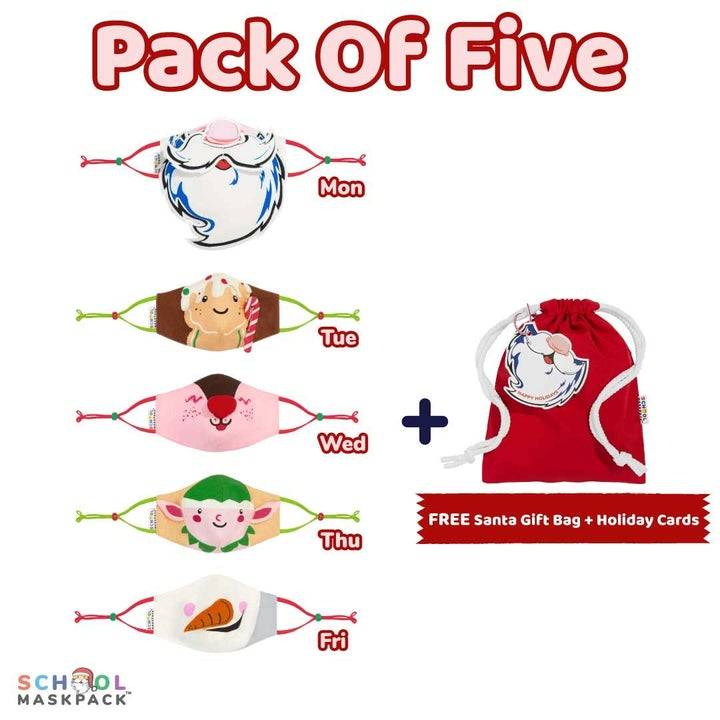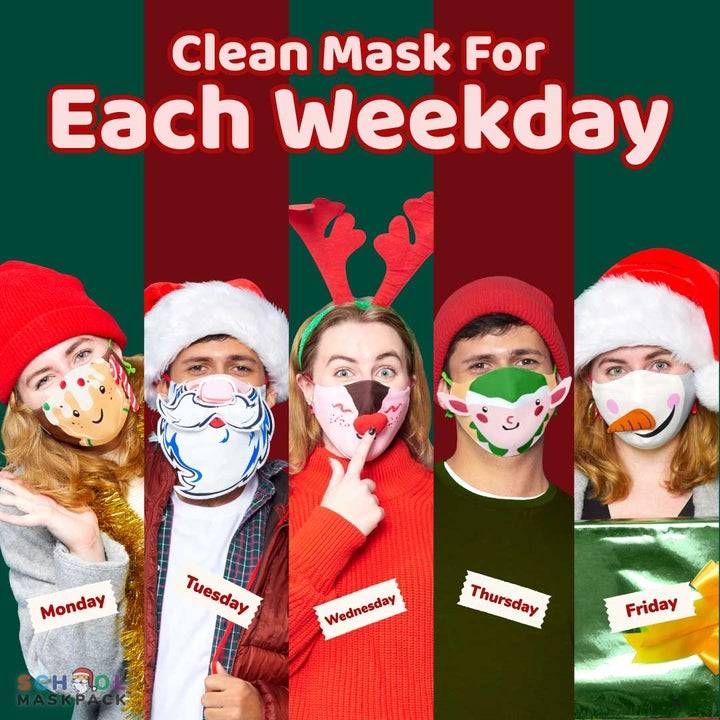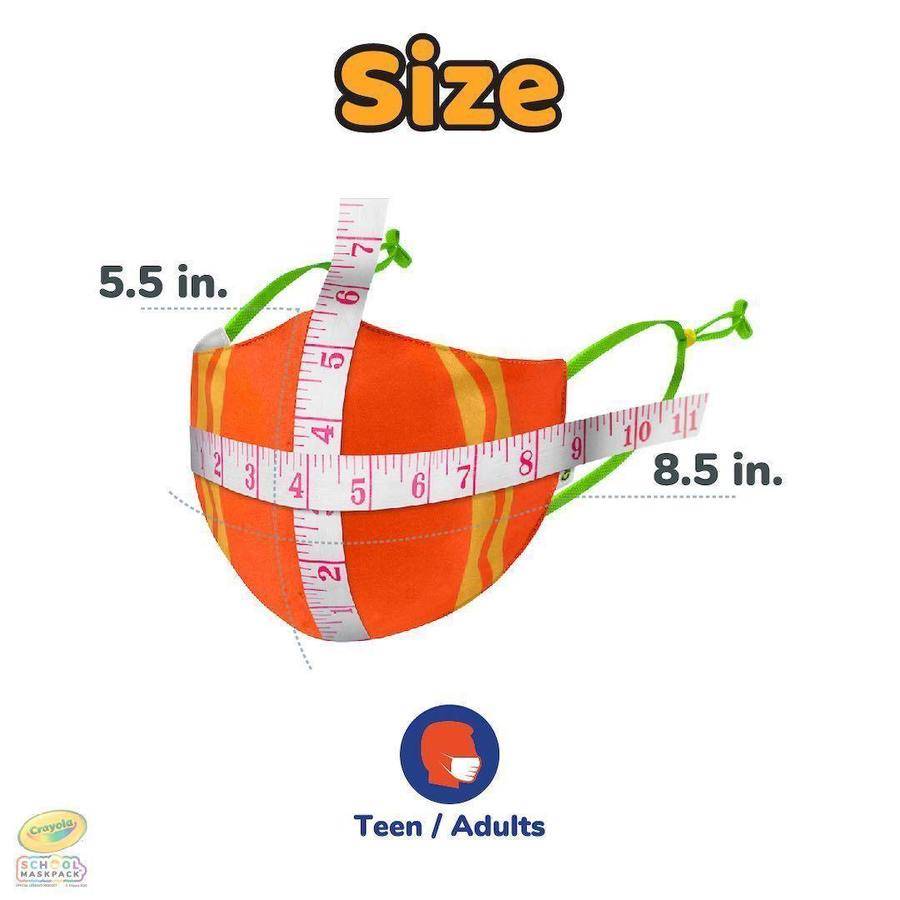 3D Holiday Mask, 5 Masks , Size Large
$29.99 ($5.99/5 items) $49.99
FLASH SALE   auto applied discount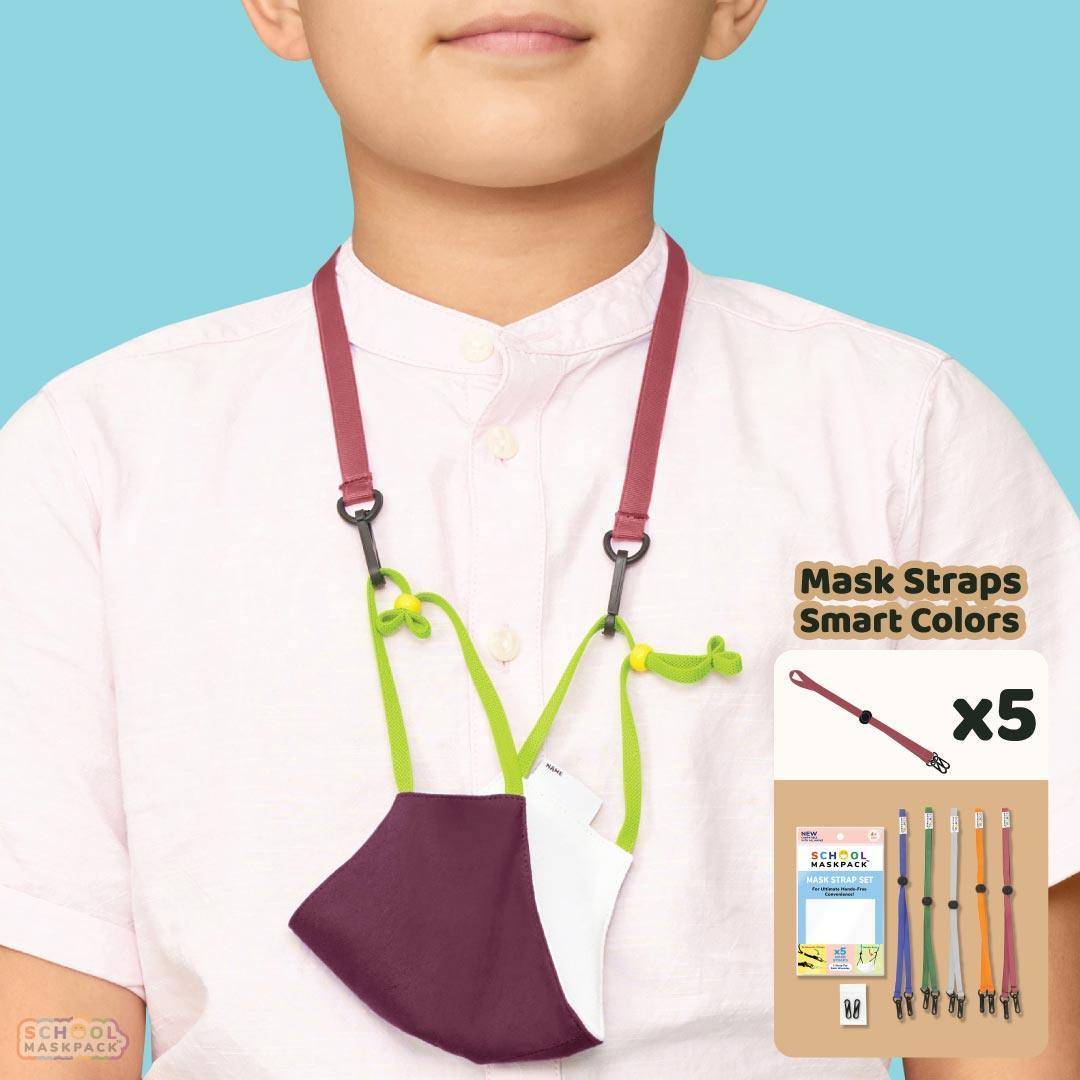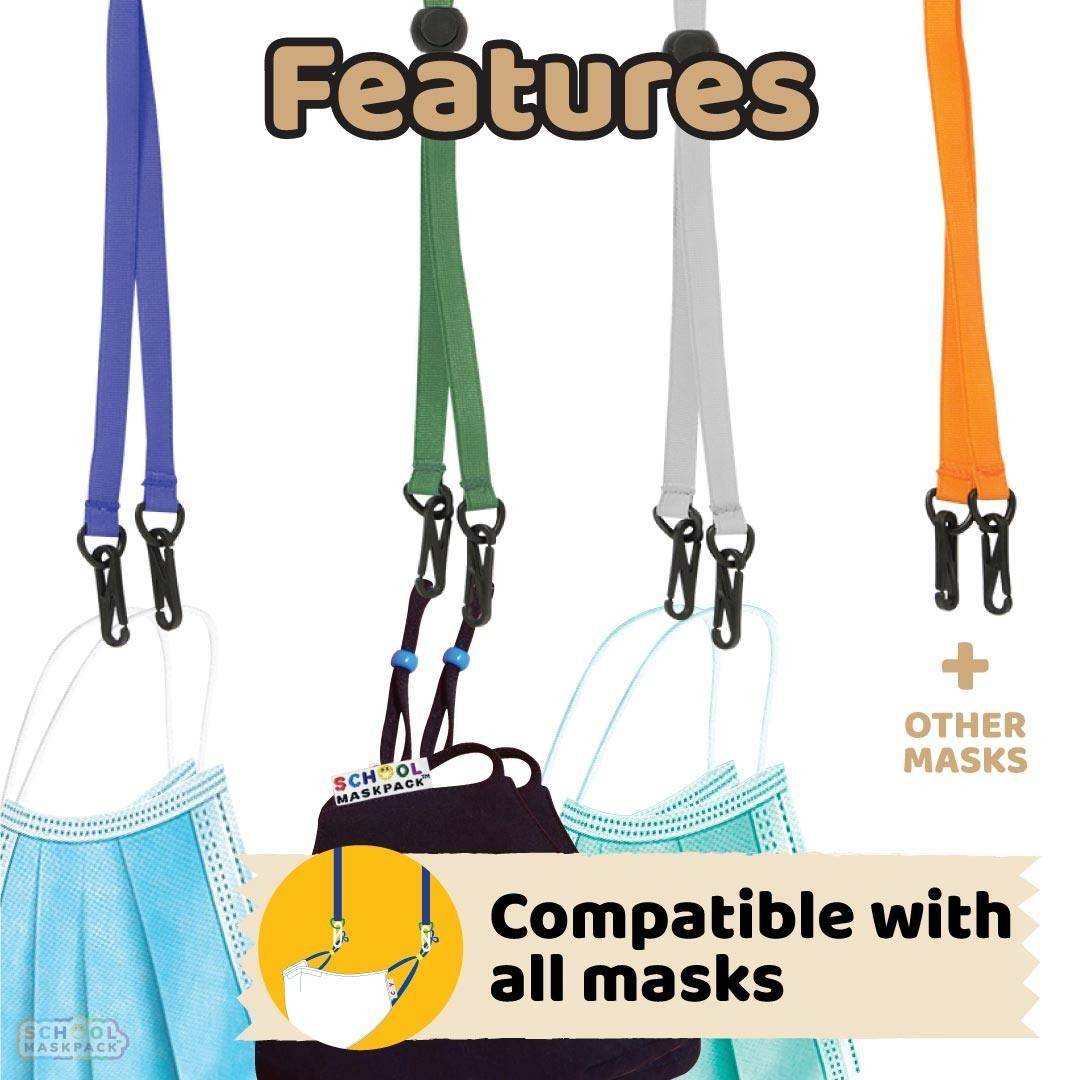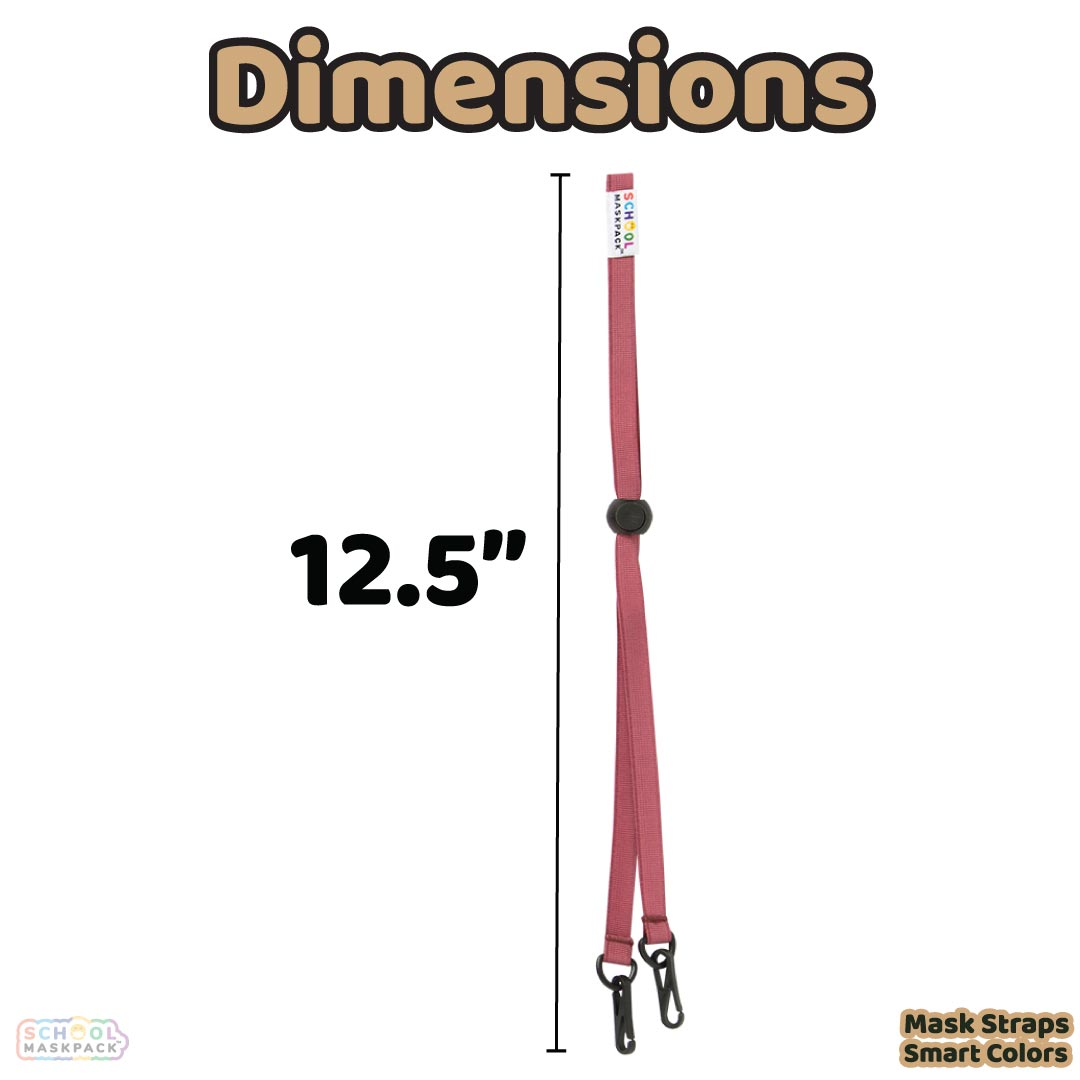 Kids Straps, Smart Colors, 5 Lanyards for Kids
$13.99 ($2.79/5 items) $19.99
FLASH SALE   auto applied discount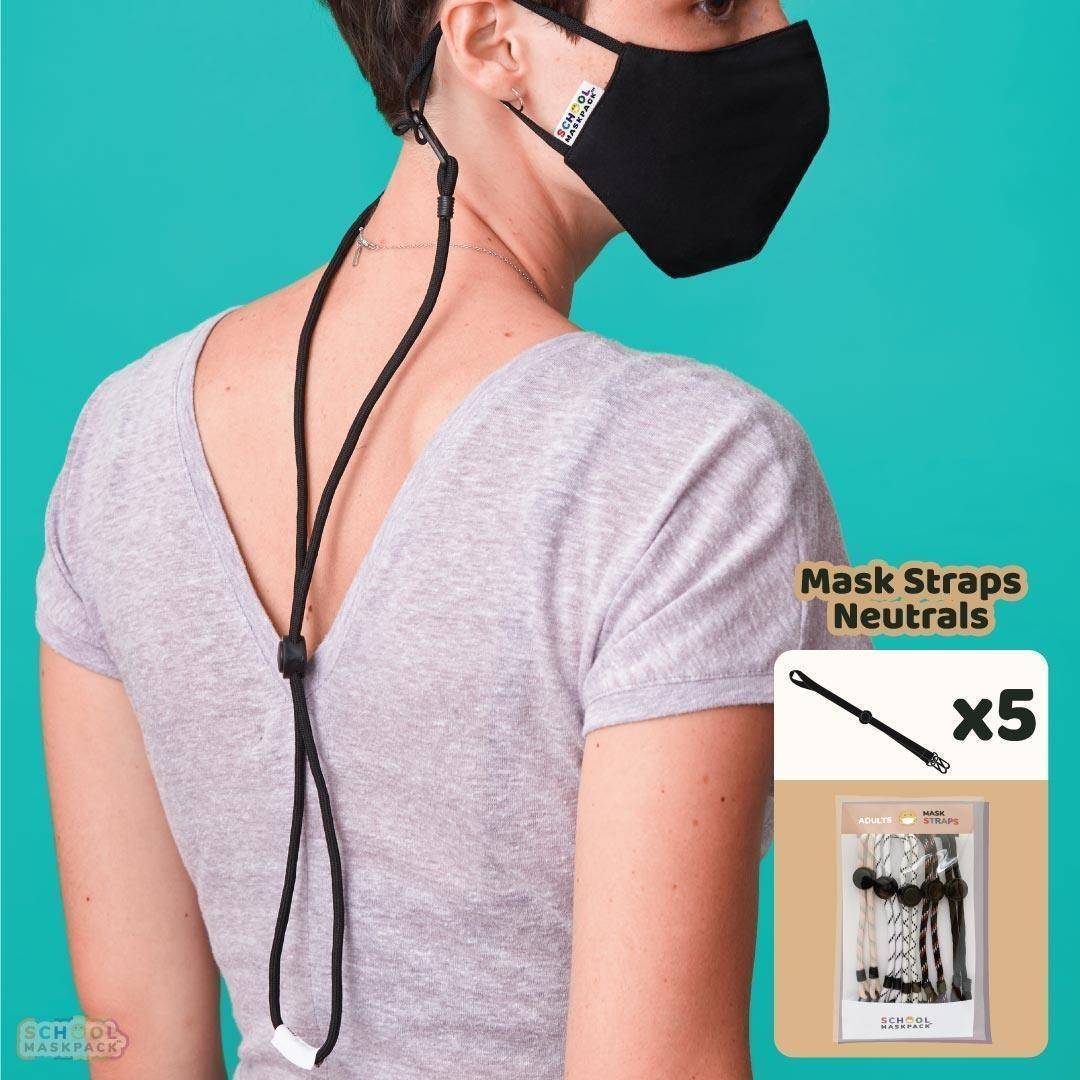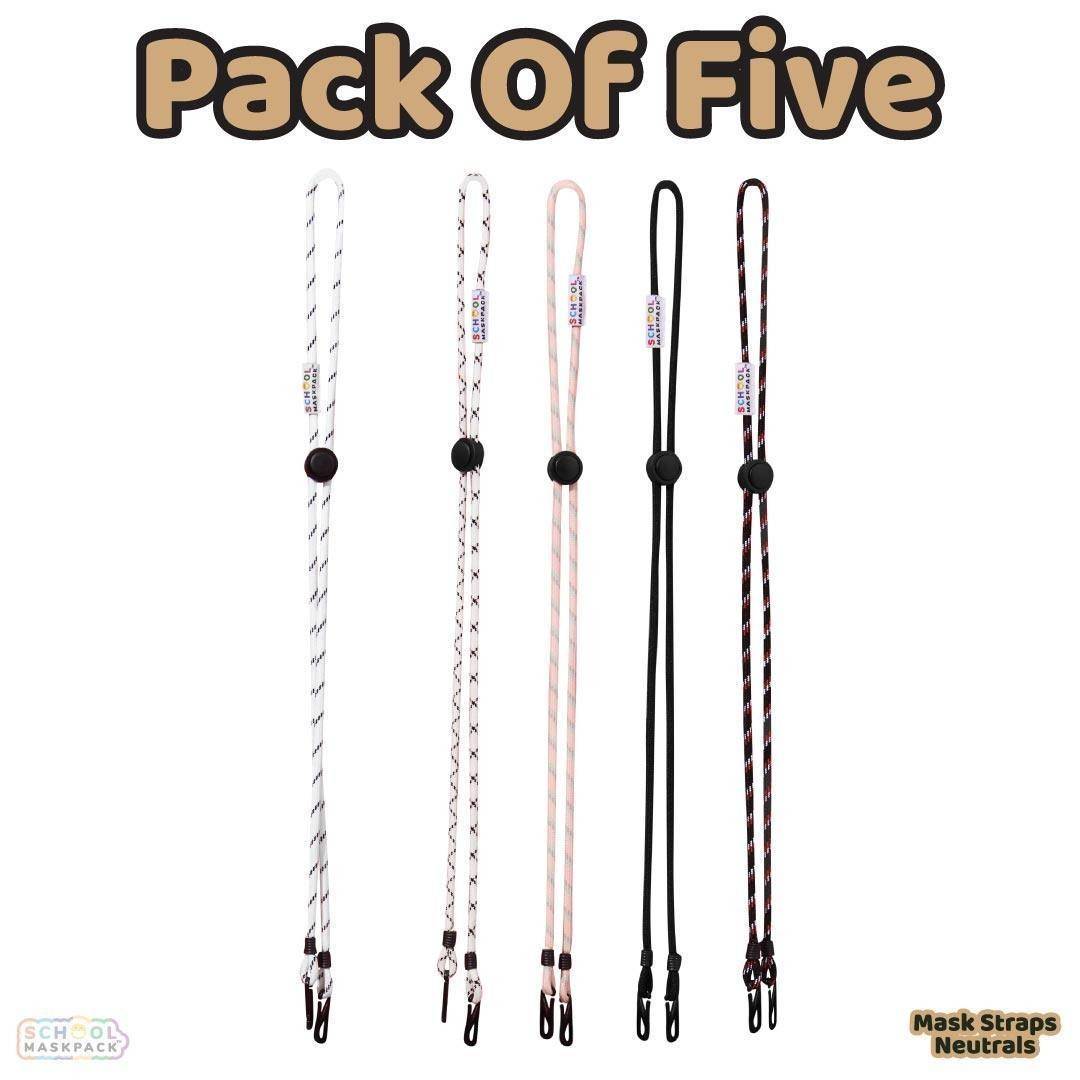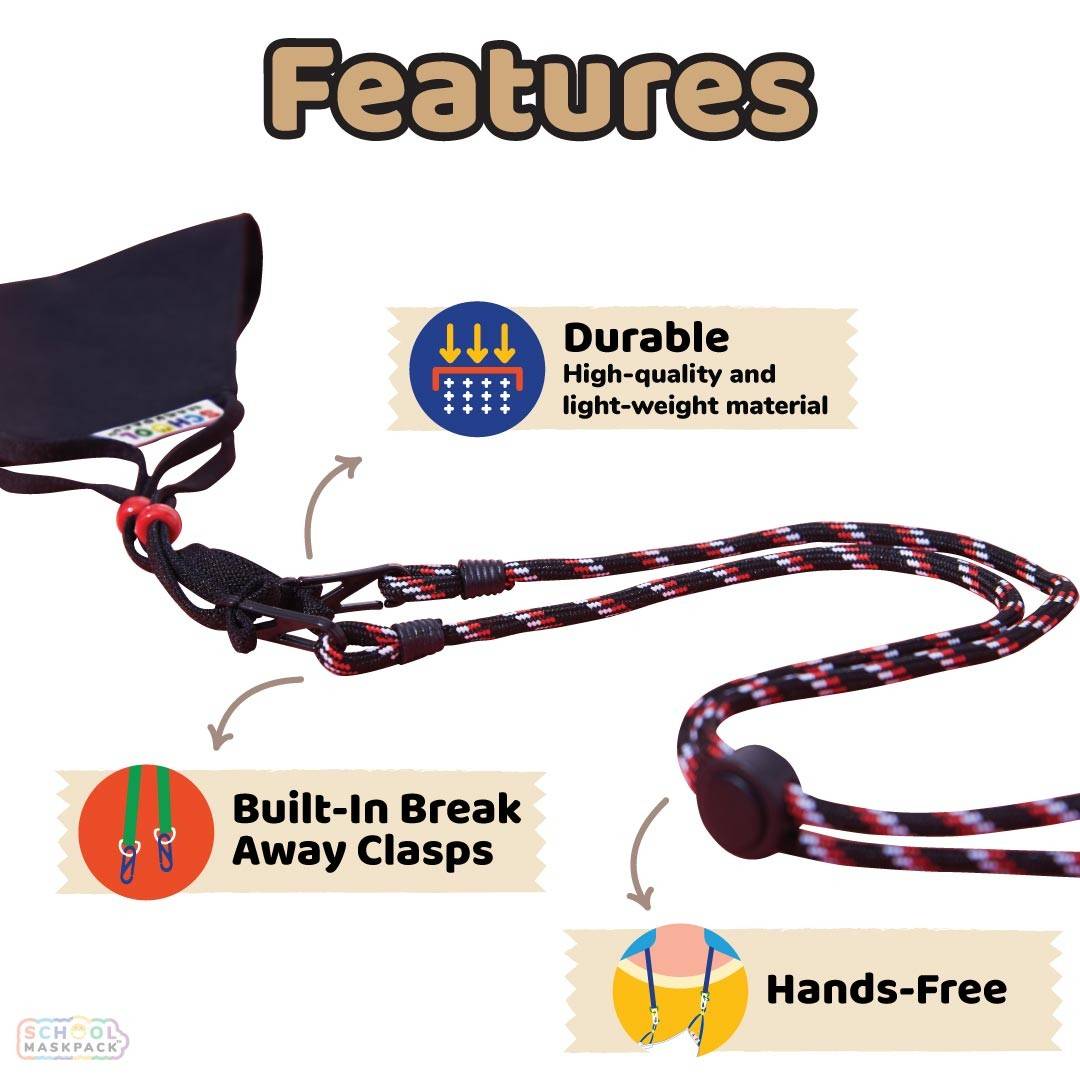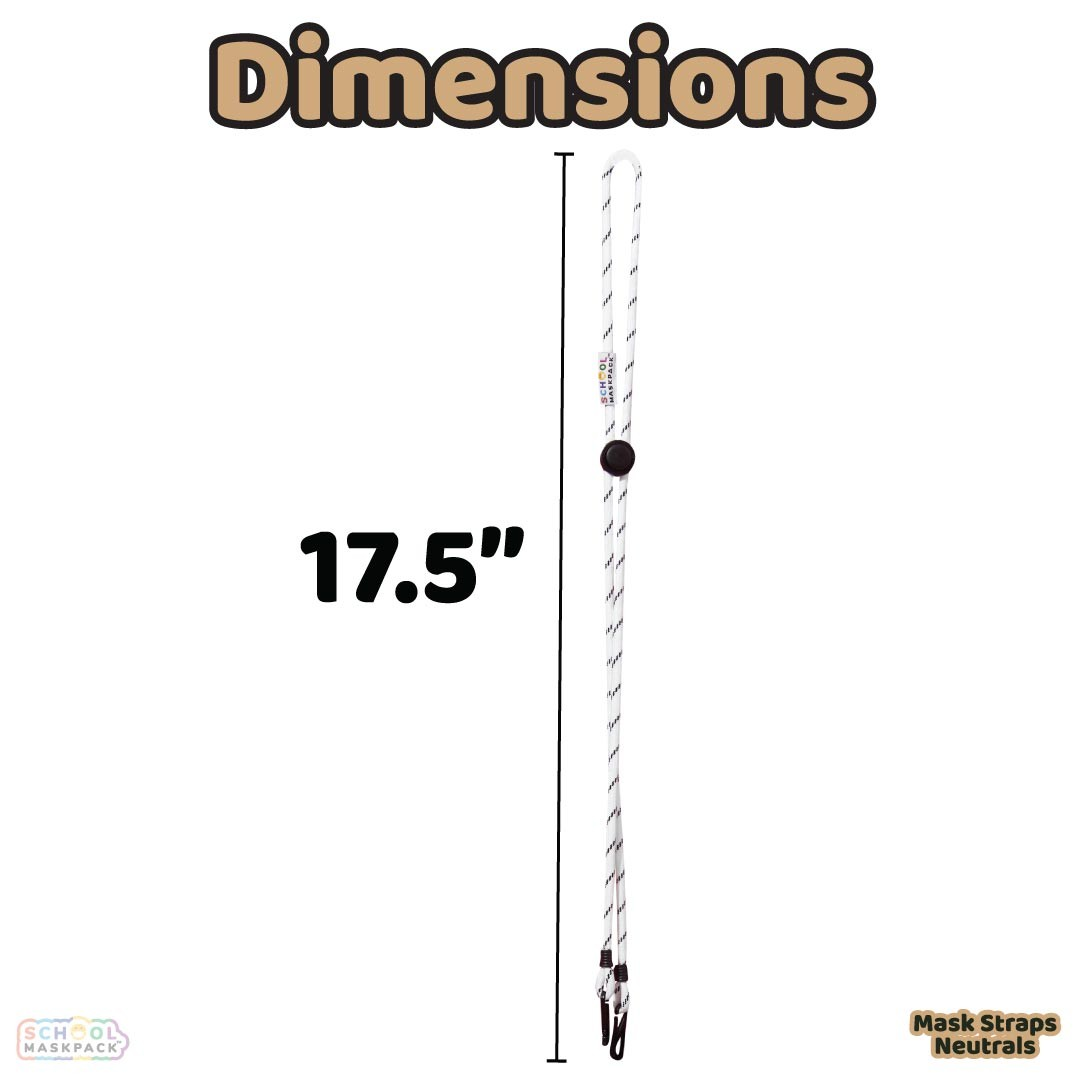 Adult Straps, Neutrals, 5 Lanyards for Kids
$13.99 ($2.79/5 items) $19.99
FLASH SALE   auto applied discount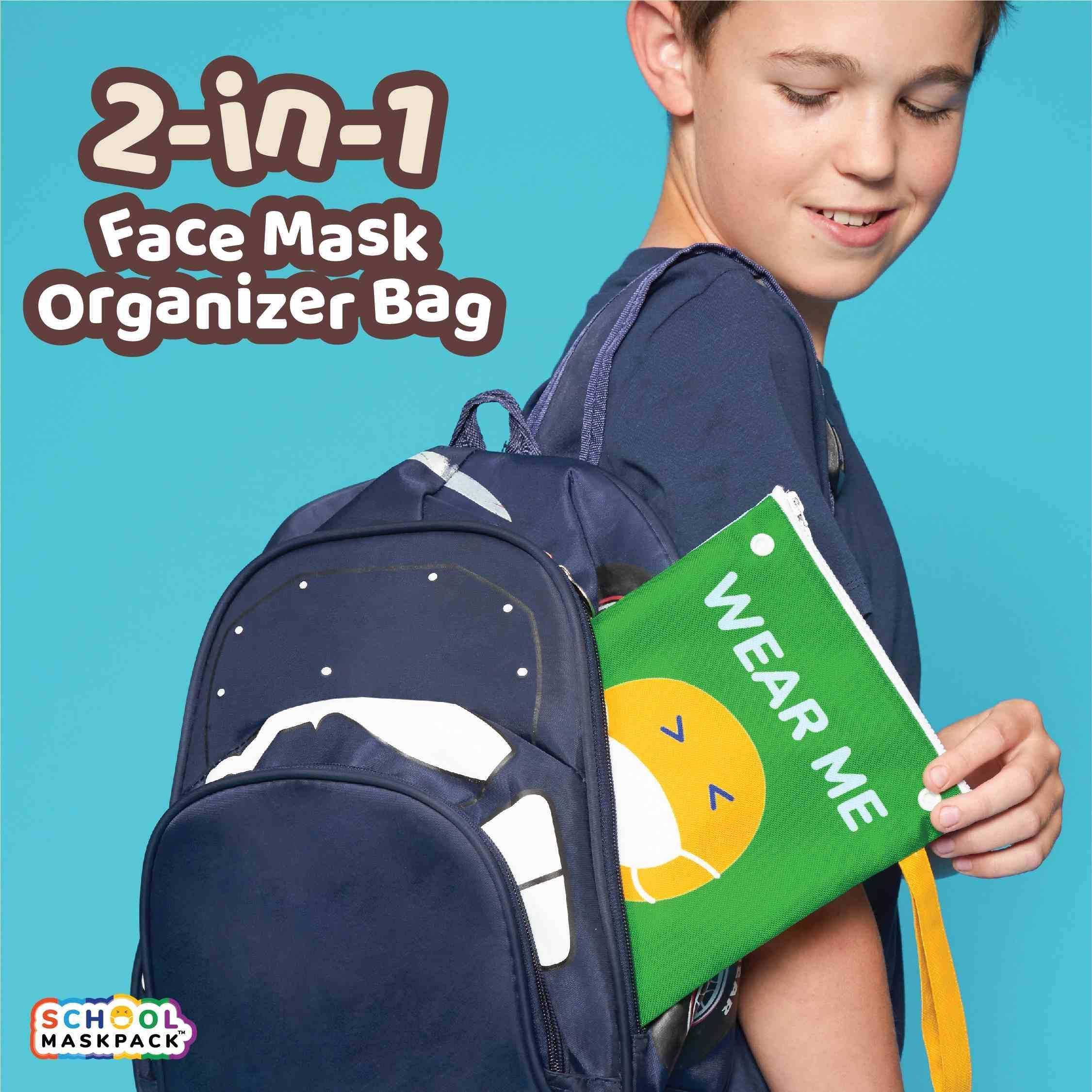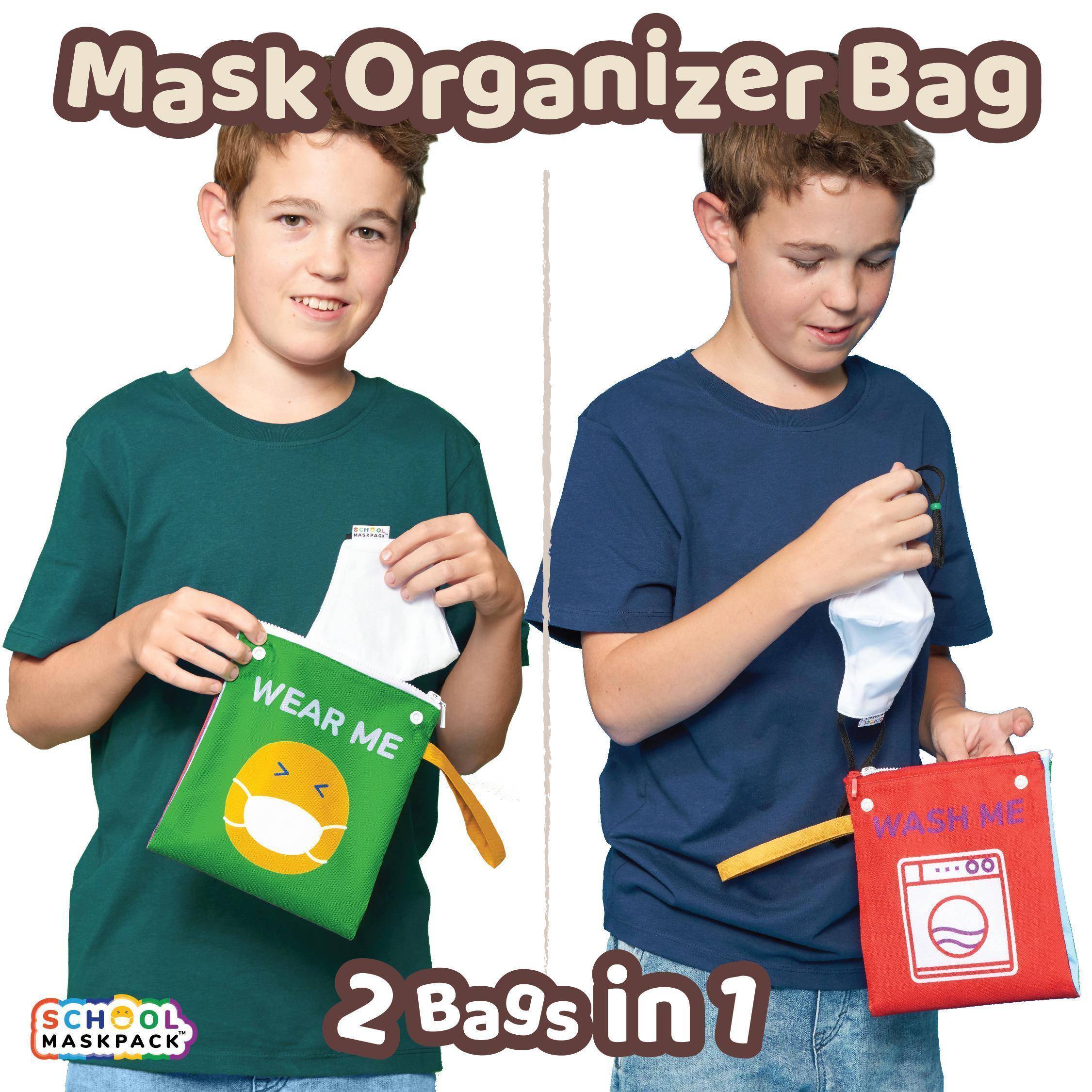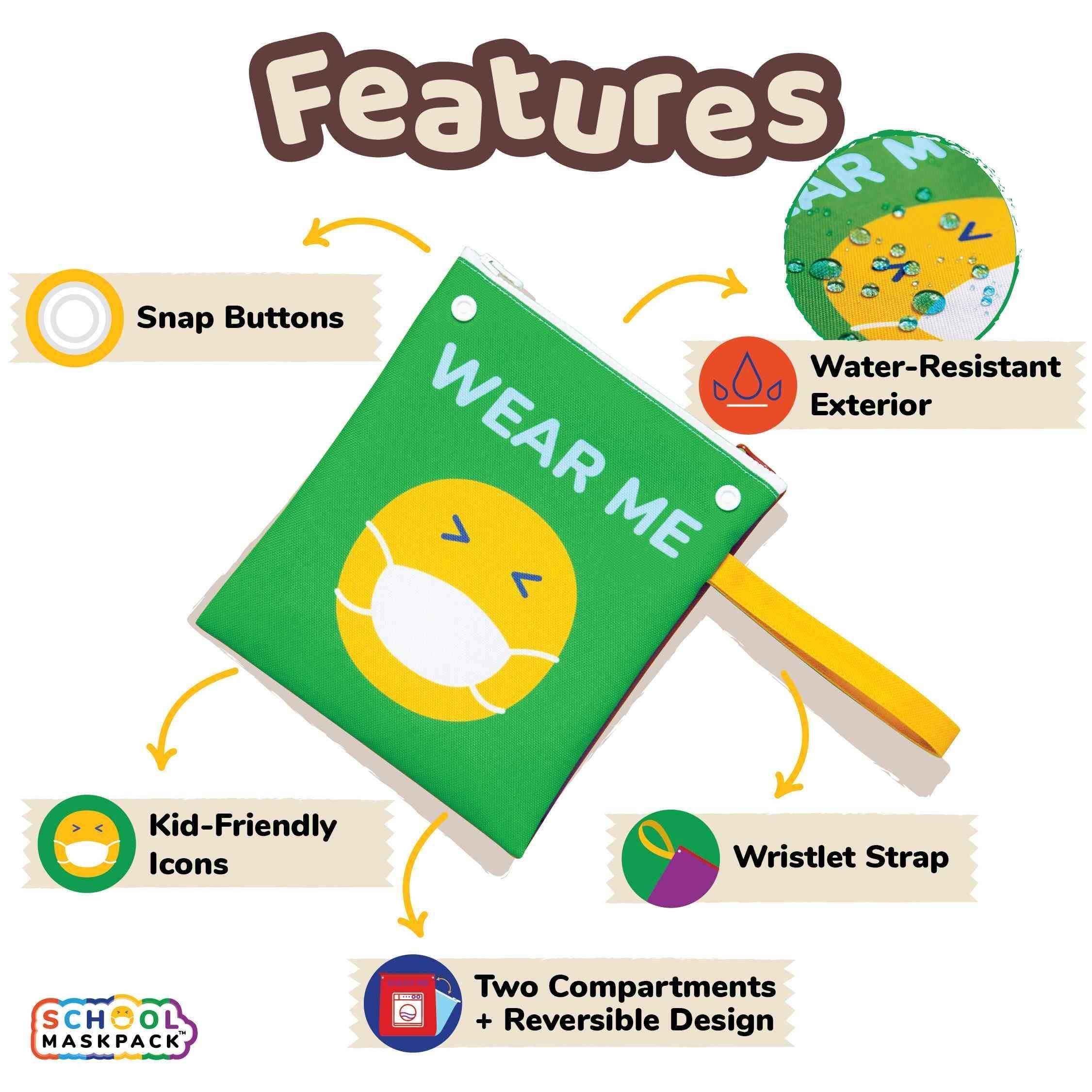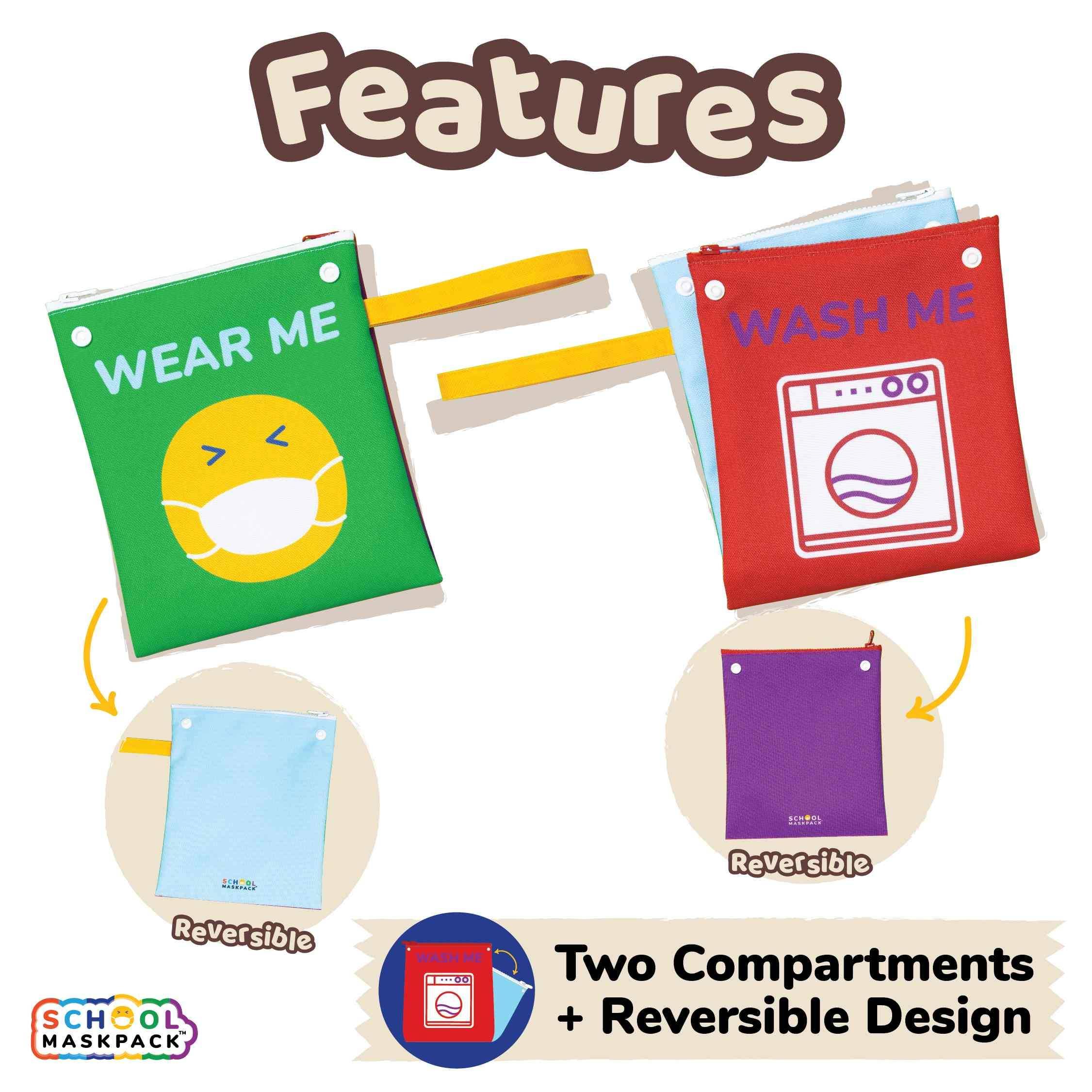 Two-in-One Face Mask Organizer Bag
$17.99 ($17.99/1 item) $19.99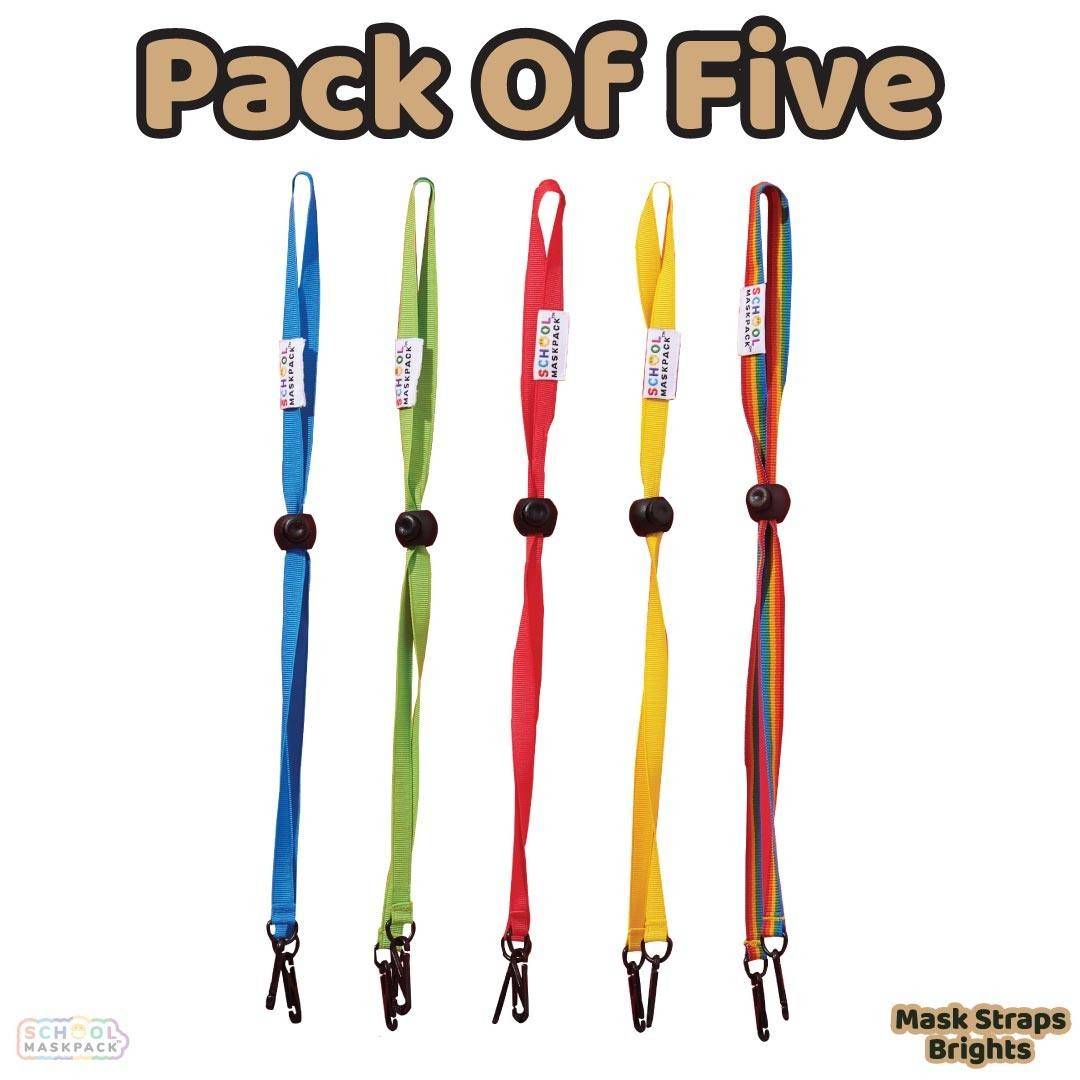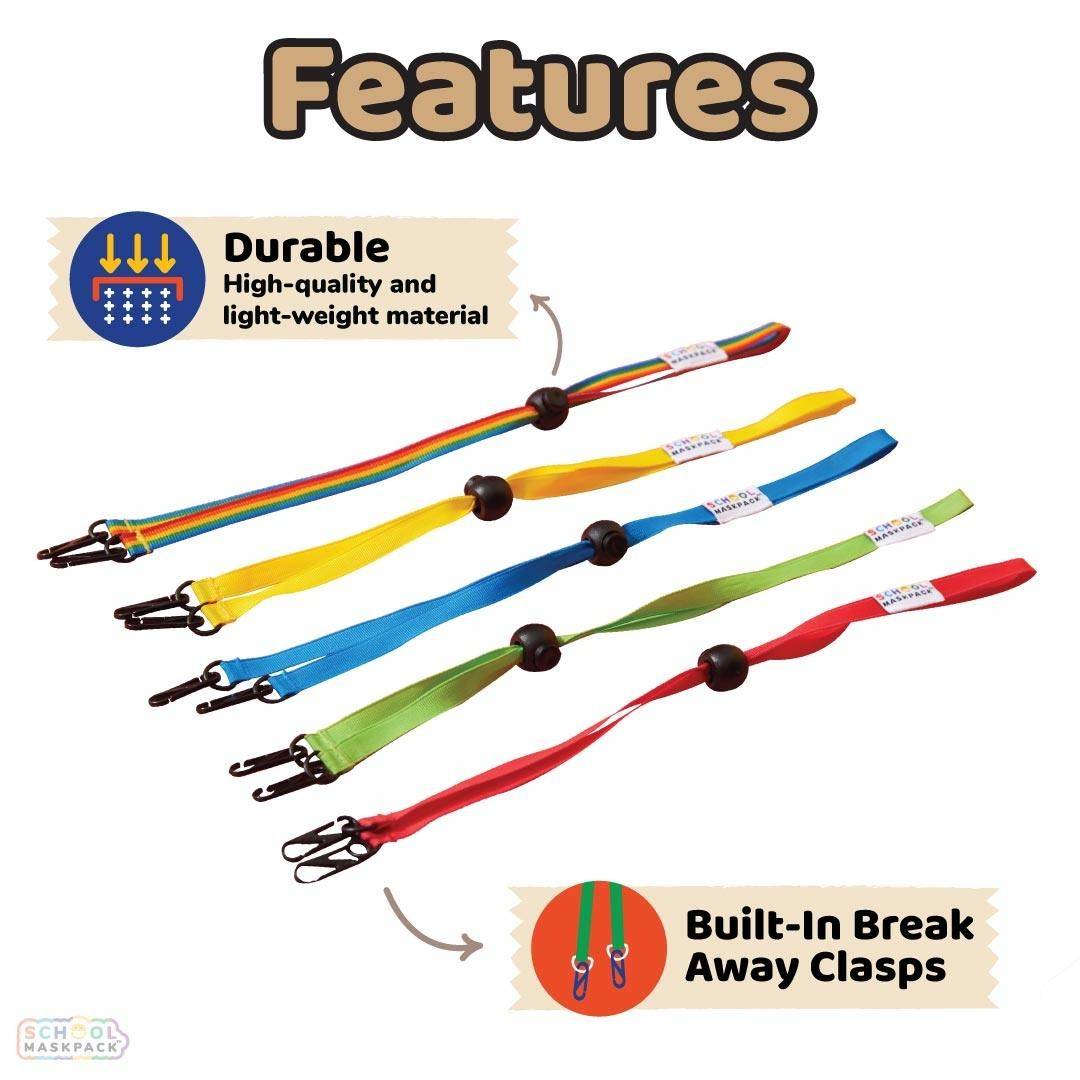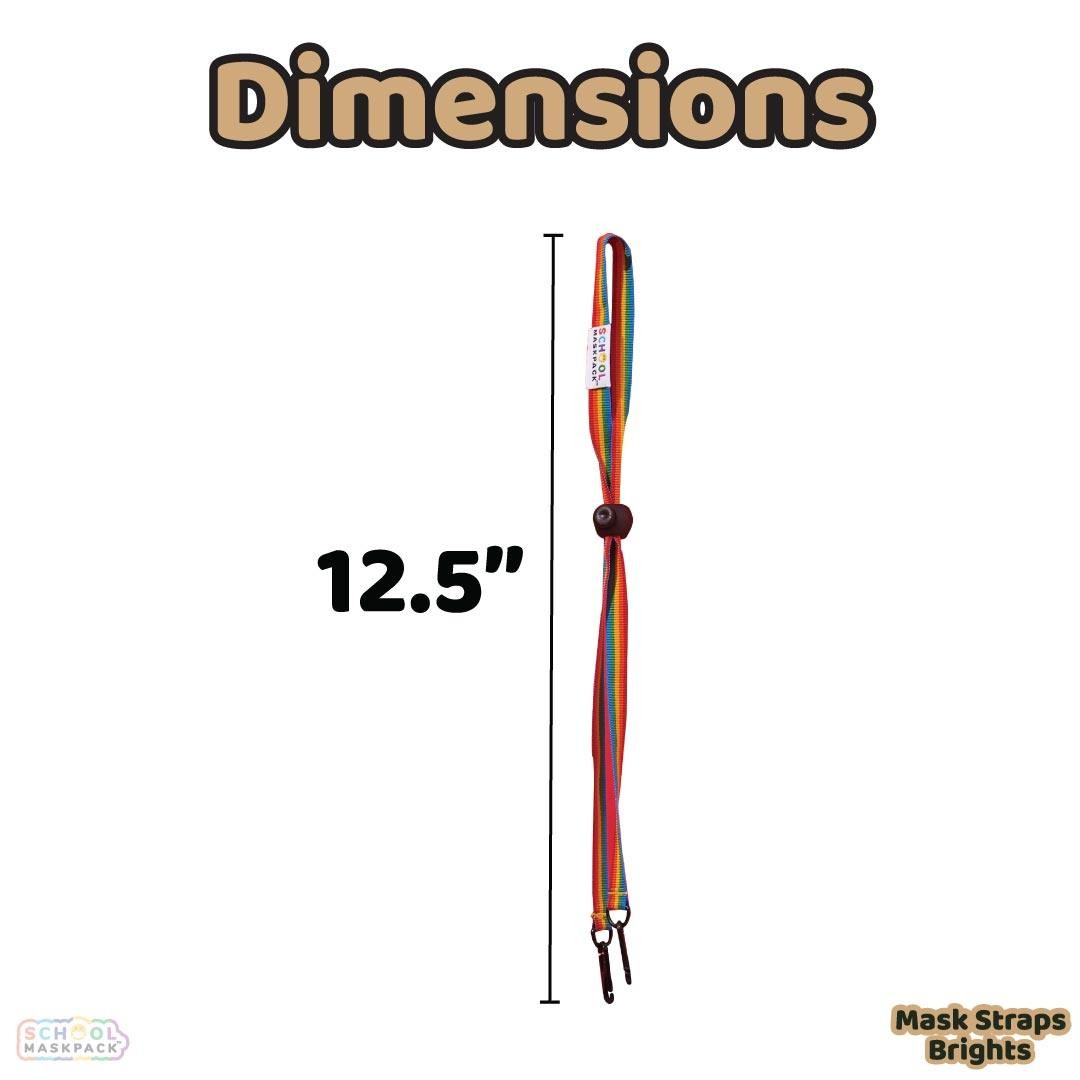 Kids Straps, Brights, 5 Lanyards for Kids
$17.99 ($3.59/5 items) $19.99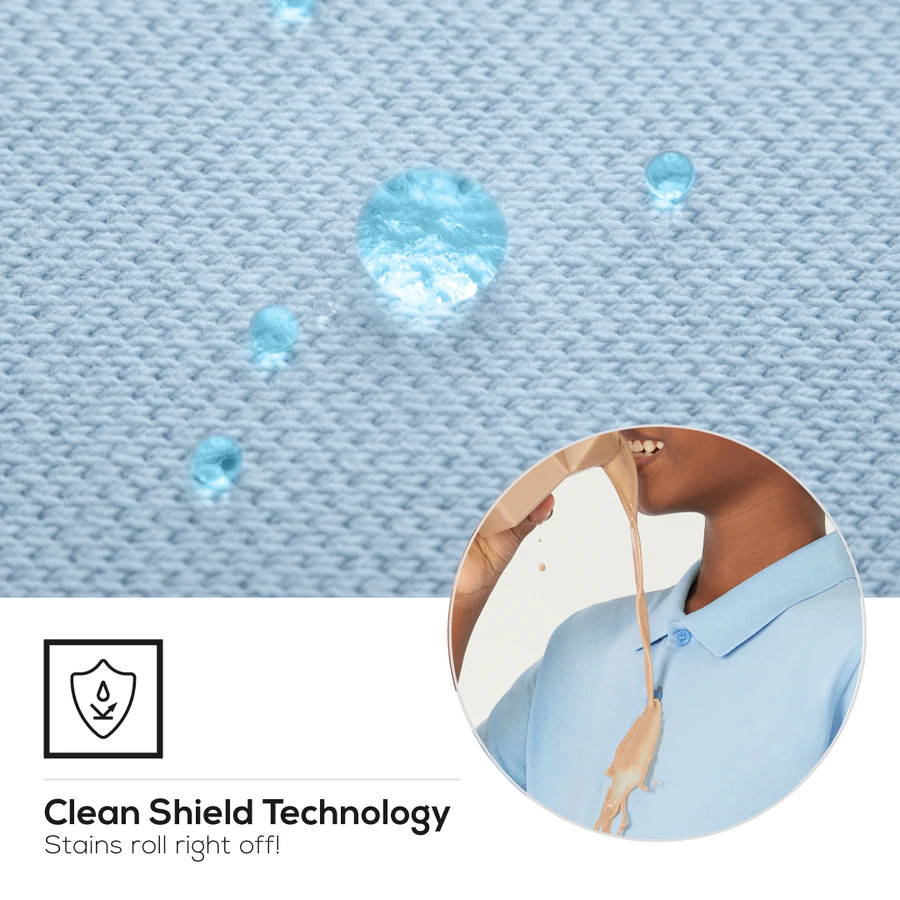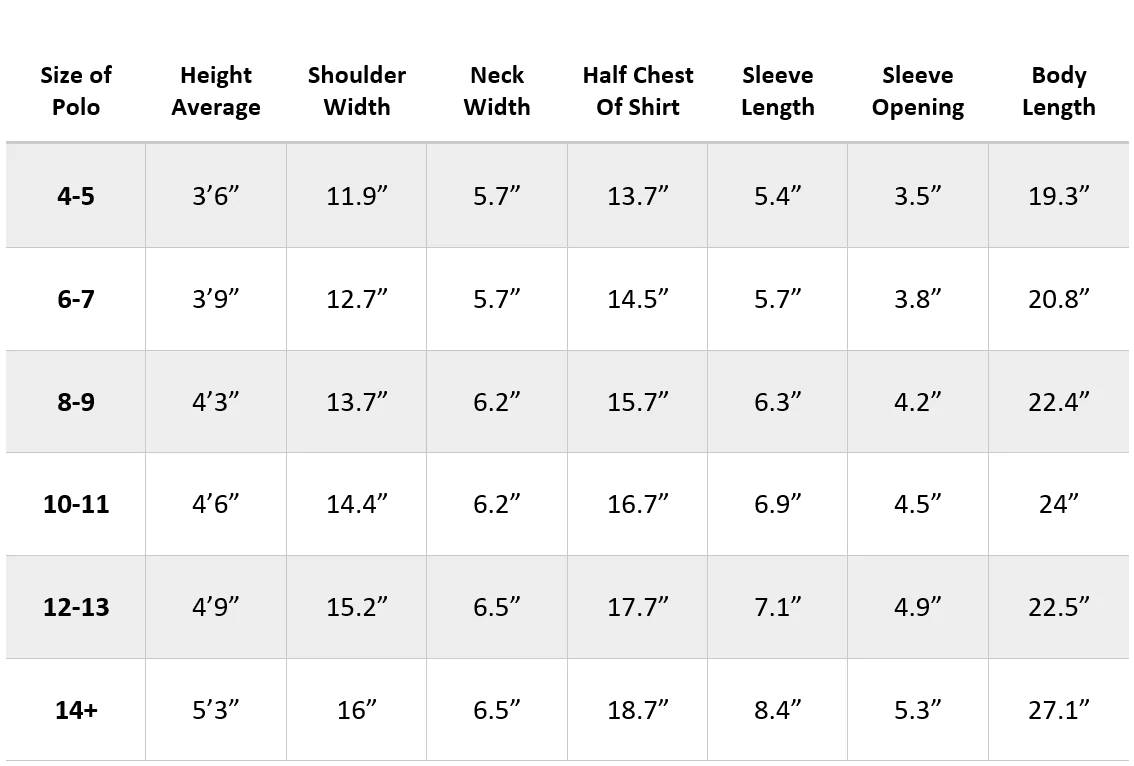 Liquid Repel Kids Polo Uniform Shirts
$19.99 ($14.99/1 item) $39.99
FLASH SALE   auto applied discount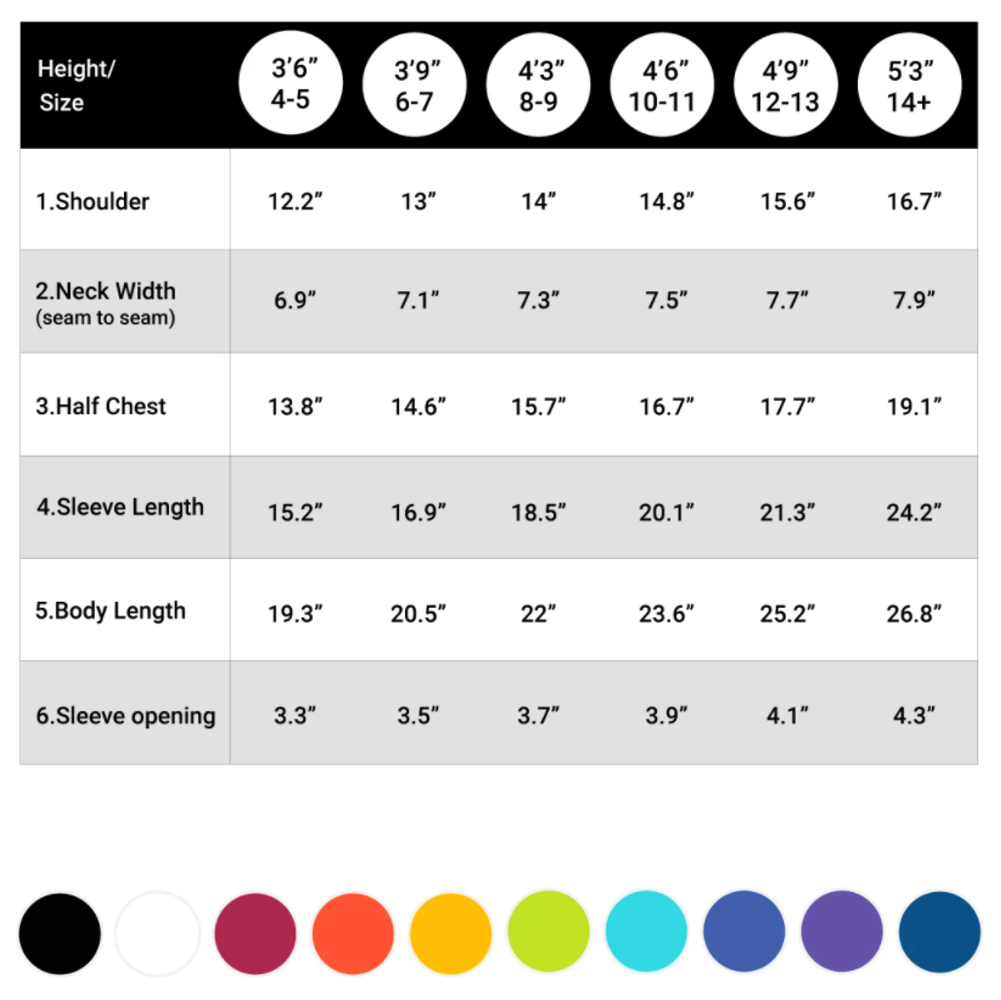 Liquid Repel Kids Long-Sleeve T-Shirts
$14.99 ($14.99/1 item) $34.99
FLASH SALE   auto applied discount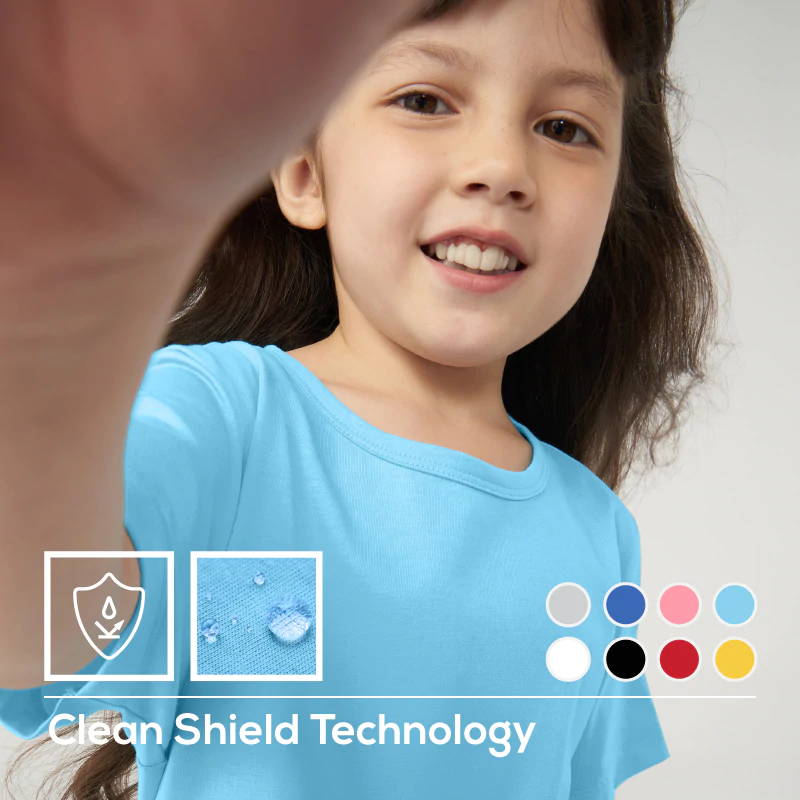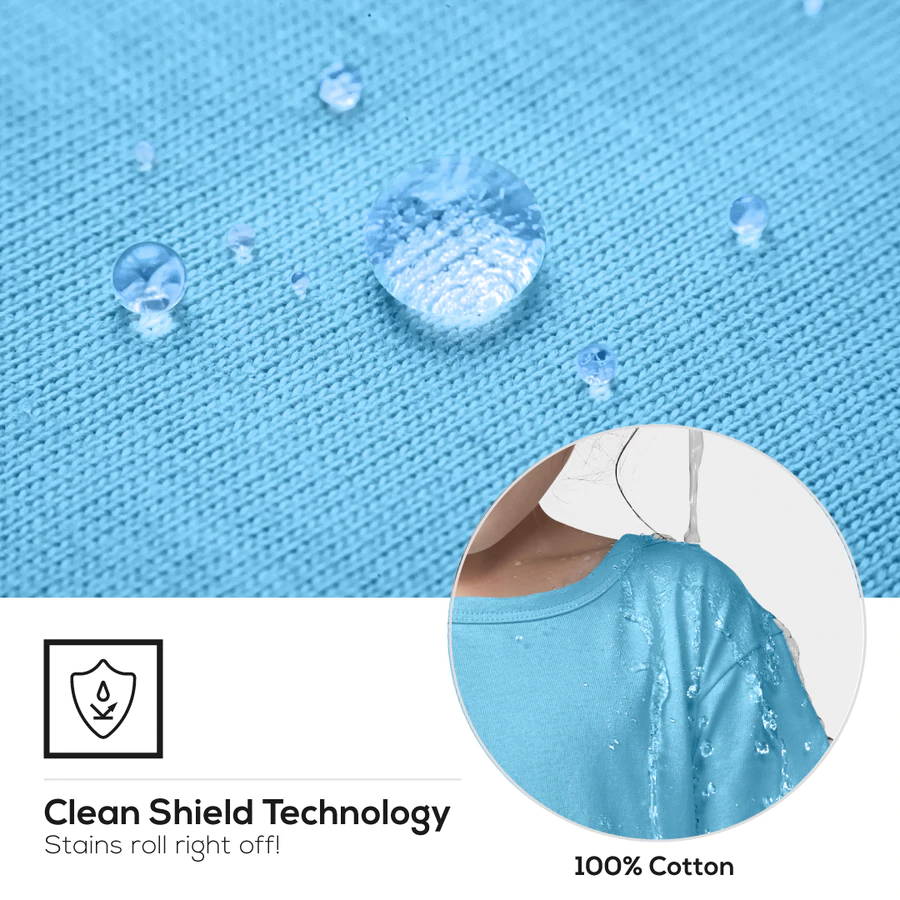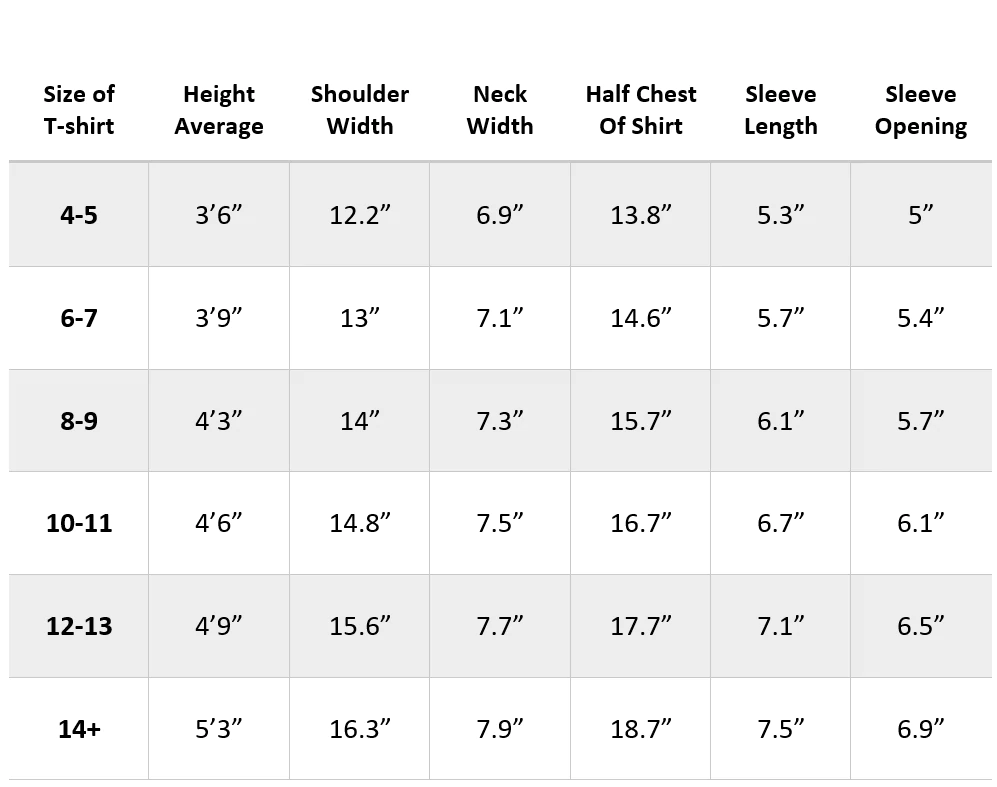 Liquid Repel Kids T-Shirts
$9.99 ($9.99/1 item) $29.99
FLASH SALE   auto applied discount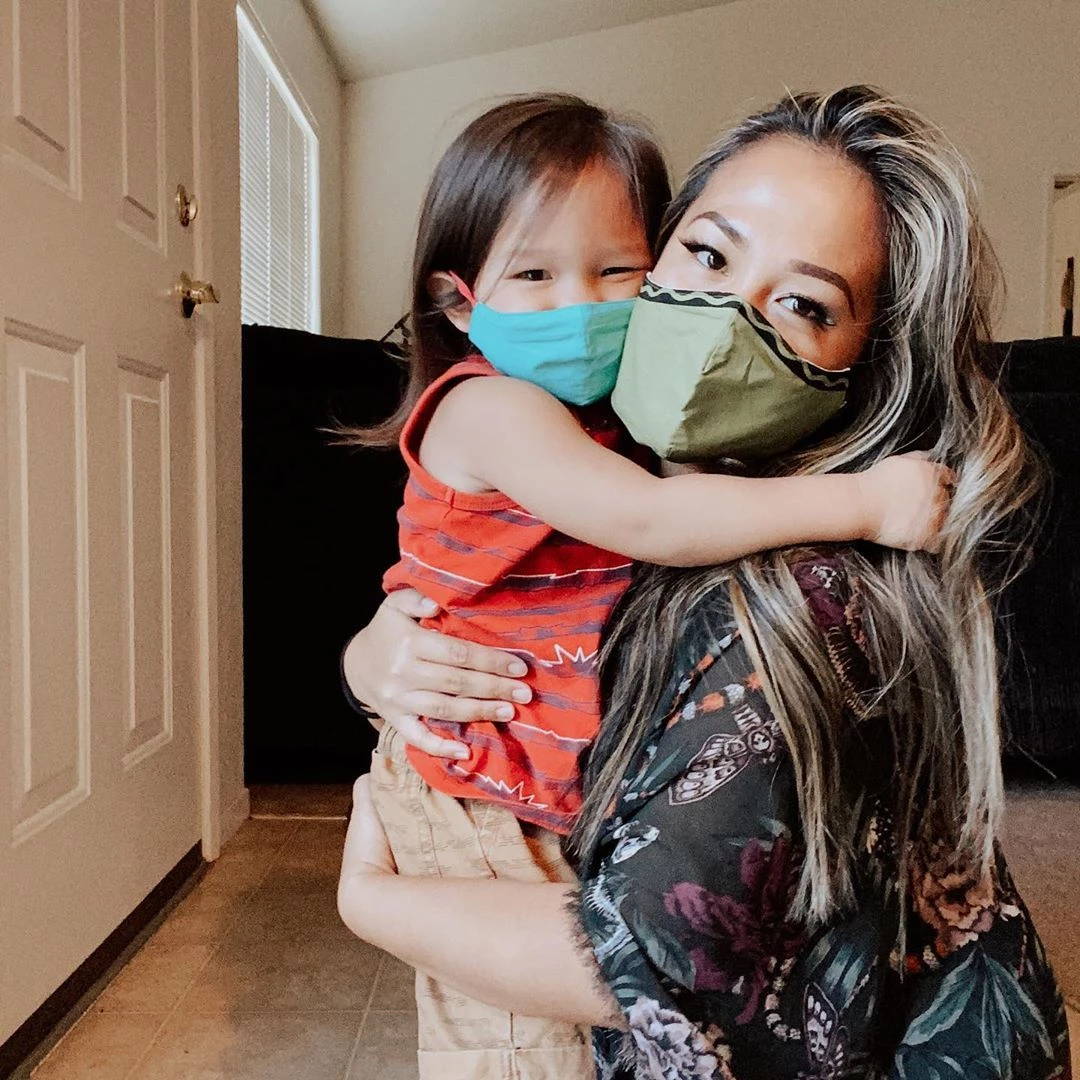 🐰 CRAYOLA MASK 🐰   verified
These masks allow for individual fit with the ear tightening system. It fits my entire family (between the kid version and adult version) very well without being suffocating and without having gaps. Our ears don't hurt after wearing them for an extended time either.

-Jennifer R.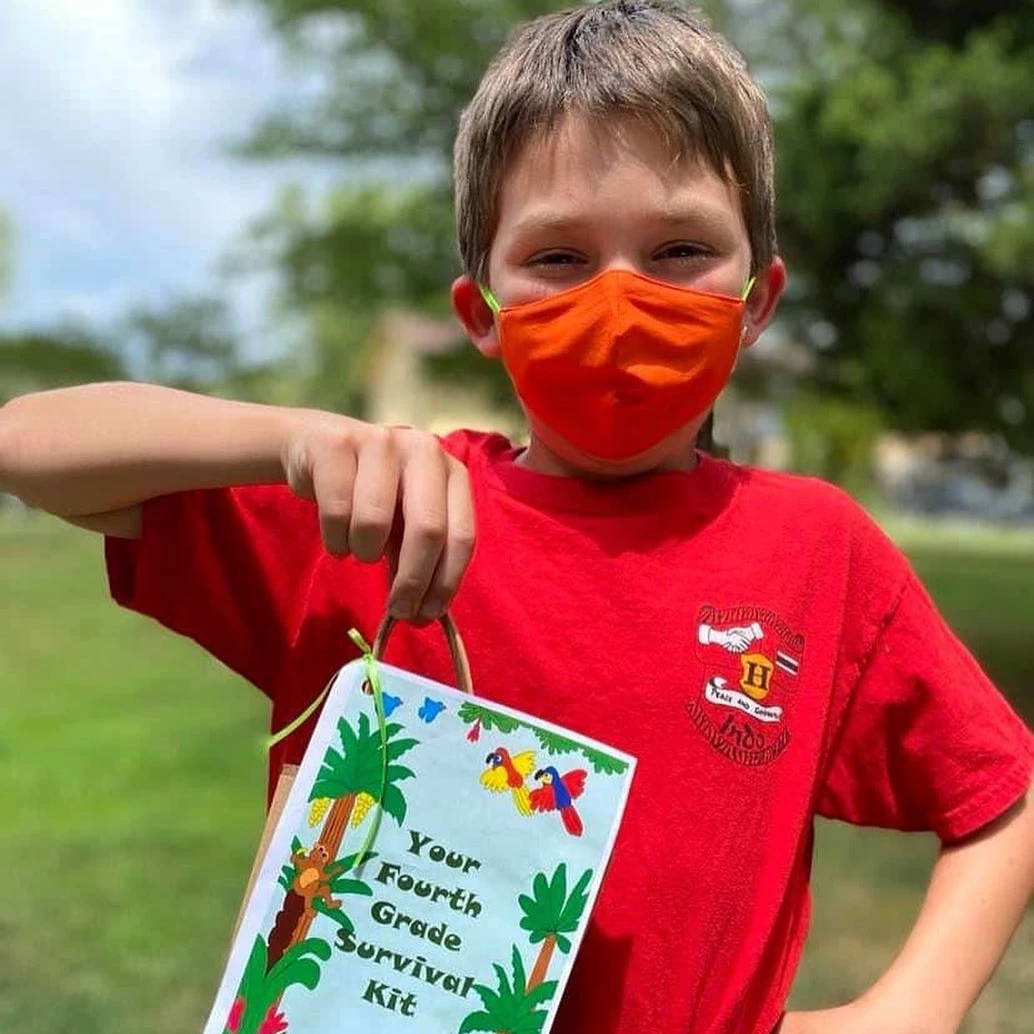 🐰 CRAYOLA MASK 🐰   verified
I love this maks set! We have 3 sets and my 3 kids aged 7, 4, and 2 all wear them. They love them and will wear them around the house just because! They are super soft and easy to adjust so they fit perfect. Easy to wash with the little bag that keeps tidy.

-Amanda D.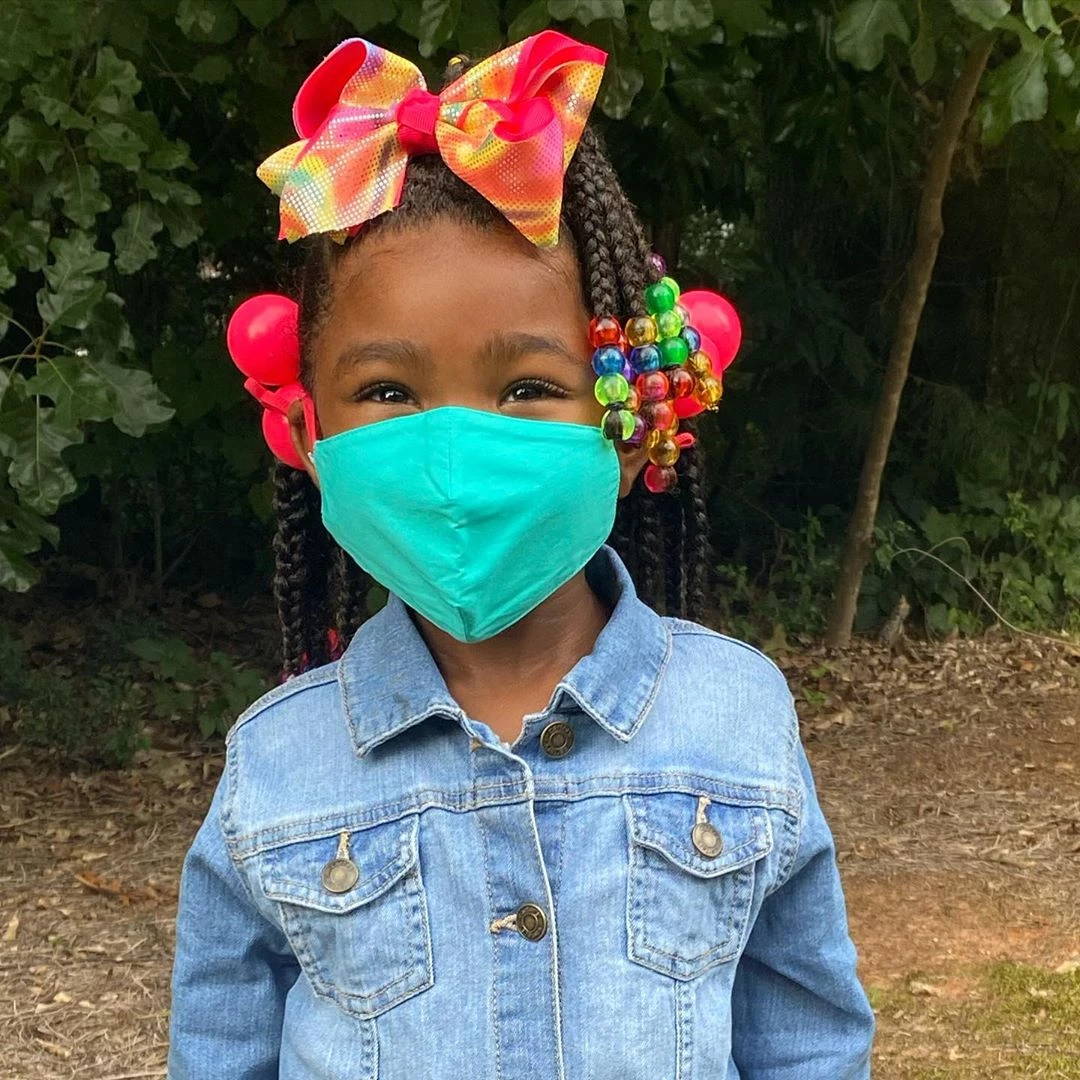 🐰 CRAYOLA MASK 🐰   verified
These masks cover both my 3 and 5-year-olds faces well. The adjustable earpieces have made a huge difference for my youngest. These are the first that have stayed on her and that she hasn't gotten frustrated with. Bonus, they come in really fun, bright colors!

-Rebecca M.